Launching a new bar or restaurant is always a challenging proposition. You need to find a way to make an impact and stand out from the pack.
To celebrate the launch of Australia's first flagship Heineken venue, Heineken House at Sydney Airport's T1 International terminal, the team decided to do something a bit different.
Instead of throwing a party with drinks and canapés, Heineken challenged a group of Australians to step outside their comfort zone by signing up to a trip no knowledge of where they were going, who they were going with, or what they were doing.
The group – Johnny Ruffo, Tai Hara, Harley Bonner and Tim Ross alongside models Renae Ayeris and Natalie Roser – were sent a series of clues prior to the trip, which had them guessing up right until they arrived at the airport.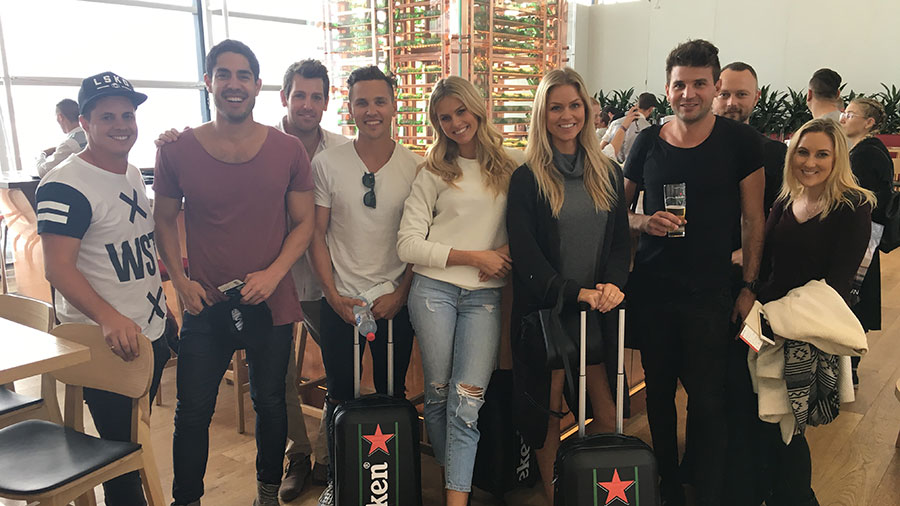 Just before check in, it was revealed they were heading to Queenstown, New Zealand.
The group was flown to Queenstown for a whirlwind weekend away, where they did everything from quad biking to a canyon swing, to playing golf on top of a mountain. Heineken says the challenges and experiences bought the group closer together.
Where the trip exactly fits in with the new Heineken House is anyone's guess, but perhaps it's a way of saying 'the bar is a place for people to come together before a trip'.
Either way, the video of the group's adventure looks pretty epic.
Take a look below:
For more information on Heineken House, visit: experiencesyd.com.au