Singapore-based low cost carrier Scoot is celebrating carrying 50 million passengers in five years with a huge sale from Australia to popular destinations across Asia – and Greece!
As part of the sale, fares from Perth to Singapore will start from as low as $109 for a base fare including taxes. Food, baggage, and incidentals are extra.
Economy Fly (base) fares start from $149 ex Sydney, Gold Coast and Melbourne to Singapore, and from $369 ScootBiz ex Sydney and Melbourne, and $359 ex Gold Coast – including taxes.
"To carry 50 million passengers in such a short period is testament to Scoot-Tigerair listening to the needs of modern travelers, cutting fares to a minimum, and allowing passengers to add on the things they need, only when they need them," said Jared Simcox, newly appointed General Manager for Scoot Australia.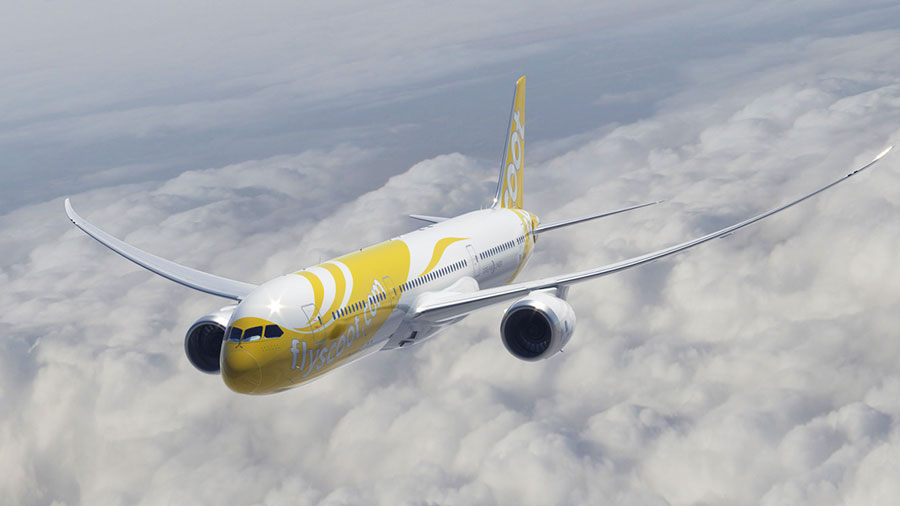 All-inclusive ScootBiz fares start from $269 Perth to Singapore, and include, taxes, premium meal and drink, 30Kg checked baggage, 15 kg carry on and priority boarding.
If you book a ScootBiz fare, try your luck with the promo code SOARING for an additional $30 off selected fares.
Other destinations on sale are Hong Kong, Phuket, Maldives, Hyderabad, Krabi, Langkawi, Ho Chi Minh, Shenzen, Hanoi, Taipei, Guangzhou, Yangon and Chiang Mai so let your wanderlust take you to new places in 2017.
The sale begins 10:01 Perth time (1pm AEDT) on Wed 15th March 2017 and ends 23:59 Perth time Sat 18th March 2017.
Visit flyscoot.com for more info or to book.