Staying fit when you travel can be a challenge sometimes. For every effort you make to get active, there is a lazy long lunch or breakfast buffet looking to get in your way.
To encourage travellers to get out and do a little more exercise on holiday, Stayz is trialling a new campaign – StayzFit – where the more you step, the less you pay.
Upon arrival at a participating Stayz holiday home, guests will receive two step-tracker devices that will track and calculate your total step count each day.
You secure your booking by paying in full as normal, but depending on the joint step target reached by the guests, the cost of the rental is discounted or refunded in full.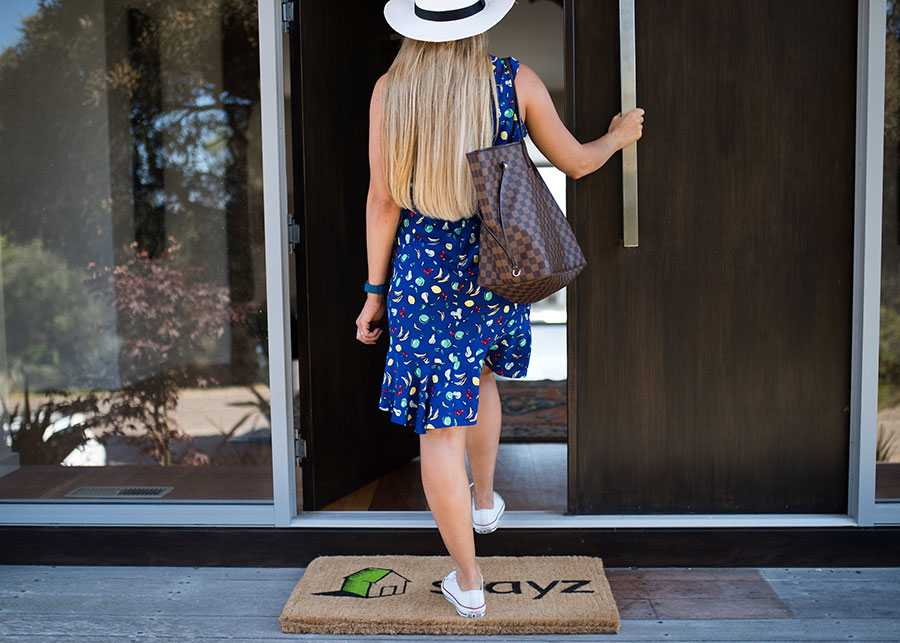 If you walk a combined 30,000 steps during your visit, you'll receive a 10% discount.
To put that into perspective, 10,000 steps equates to roughly eight kilometres, or an hour and 40 minutes walking. With both tallies combined, that's pretty achievable.
For a free stay, you'll need to walk a combined 120,000 steps, or 91 kilometres. That might be a little less achievable, but if you enjoy your walking, you never know…
Here's a breakdown of the total discounts: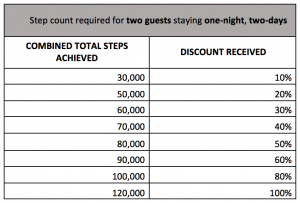 Stayz spokesperson, Philippa Durrant, commented, "Australian travellers are at the heart of our business and if they believe it's important to keep active while on holiday, then we want to help them achieve this."
StayzFit is available to travellers looking to book an escape during 10 – 24 April, 2017. Find a participating property at: travel.stayz.com.au/info/stayzfit