As if launching a brand-new restaurant wasn't challenging enough, doing it during a time of social distancing is even more so. However, newly opened OCA in Byron Bay Arts & Industry Estate (where Luscious used to be) was always planning to do things a bit differently.
A collaboration between local chefs and regenerative farmers, OCA is all about organic produce and the power of community, not to mention some seriously amazing flavours.
Its name 'Oca' is inspired by the tribal housing of indigenous people in the Amazon, which have long been a place where families gather to share food, ideas and express creativity.
Middle Eastern, Mediterranean and South American flavours form a big part of the menu. Flavoursome Cassava gnocchi, wood-fired sabeek pide with burnt aubergine and hummus, and slow-cooked Brazilian feijoada stew are just a tantalising intro to what's on offer.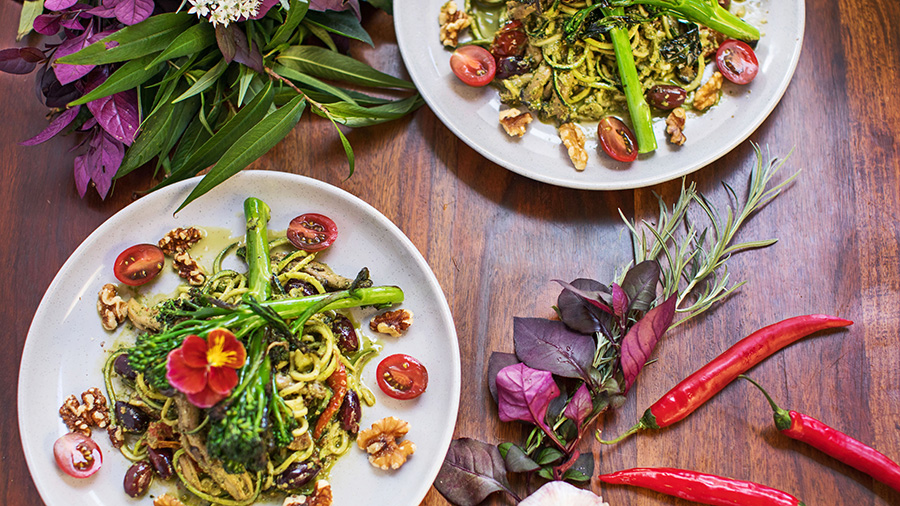 Cristiano Araujo from OCA took time to offer us a few insights into the inspiration behind the new restaurant, its multicultural menu, and how local diners can support the business now.
What inspired you to open OCA?
OCA is actually owned by a not-for-profit association. We're a group of people that believe in the power of community work. We've been working together on a Syntropic Farming project, which has provided organic food to our immediate community for the last three years.
Since some of us have large experience in hospitality, we decided to build this link between farmers, restaurant and community. Our vision is to make a positive impact on society through regenerative practices that reconnect humans to nature.
What is the food philosophy of OCA?
In short, we're all about farm to table produce, sustainable and organic farming practices, and providing the local community with fresh, fair and ethical food. Our menu is vegetarian and vegan focused, mainly plant-based with a little use of organic eggs and dairy. We work mostly with organic ingredients supplied by local farmers and fair-trade suppliers.
We have also developed a grocery store offering fresh veggies, dry goods and "Made in Oca" products so people can access highly nutritious food at a fair price. On Tuesdays the community can come to pick up their orders and understand what we're about.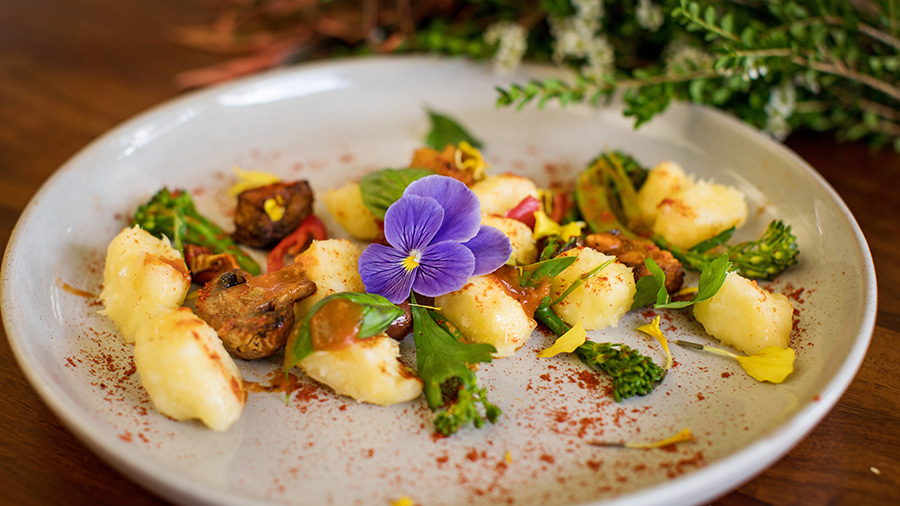 Brazilian flavours are a big feature of the menu. What are some of the must-try dishes?
One of the main ingredients in our dishes is cassava, cooked in many different ways. It's a root vegetable that contains plenty of clean carbohydrate and key vitamins and minerals.
I'd recommend trying all the cassava-based dishes: Gnocchi, Hidden Treasure, and slow-cooked Brazilian Feijoada, as well as the cassava crepes. Though not from Brazilian influences, but definitely a must-try, are our unique wood-fired sourdough pizzas.
Luscious, which used to occupy the same premises, was hugely popular. How is OCA similar or different?
Both head-chef and sous-chef have worked at Luscious for a few years, as well as one of our baristas. In the menu we have kept some of the Luscious' favourite dishes such as the middle eastern Pides and will have Luscious-like meals on as specials along the way.
However, OCA is a very different venue and it is easy to catch the differences, starting with the concept itself and also the big renovation we did to create a better workplace for us and give to our customers a completely new experience in the house. The big chairs are gone too.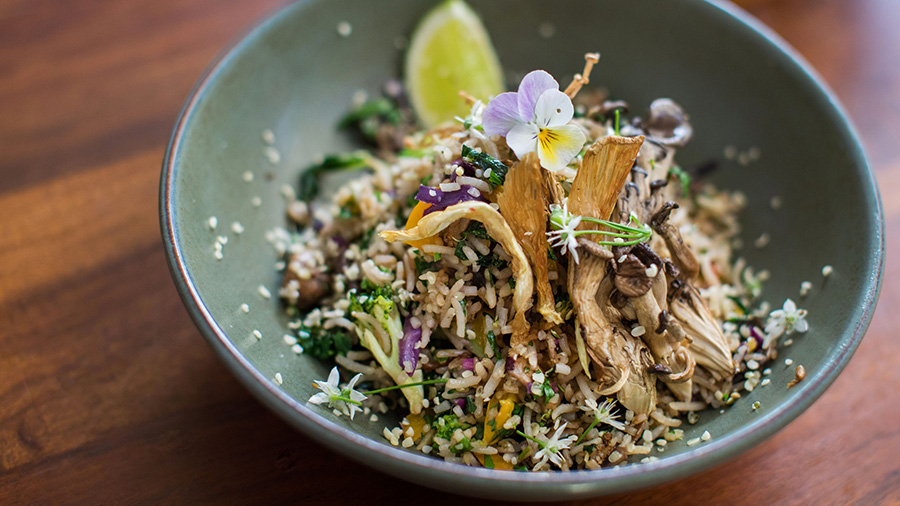 How can customers support your business during this time of social distancing?
At the moment we are working with takeaway and delivery only to ensure social distancing is respected. Customers can support us by purchasing from our menu (online or in person at the counter) and also buying our Organic Veggie Boxes, which are very affordable and support our local regenerative farmers.
We are probably one of the only people launching a business in such a challenging economic scenario. As a community-owned business, we are all working as volunteers, in the beginning, to make sure we can keep our heads out of the water. We are doing things in a very different way, creating new ideas and systems that are good for everyone, including our planet.
What do you love most about living in Byron Bay?
We feel very privileged to live in this "heaven on Earth" called Byron Bay. We believe it's the perfect place for a project like ours, as most of its population is like-minded to our values. We are committed to leaving our inspiring food-print on the planet and we fell like Byron Bay has chosen us to be here doing this work based on ecology towards the emerging generations.
Find out more or order online at ocacuisine.com
This is part of our new 'Support Local' series profiling Byron Shire businesses and how the community can help them during this period of uncertainty.