There are some destinations that are synonymous with surfing. Hawaii, the West Coast of California, pretty much every stretch of coastline in Australia… but there's another epic surf spot that doesn't get nearly the attention it deserves: The Maldives.
Surprised? You should be – and you should be booking a trip now. Because although best known for its luxury resorts, overwater bungalows and clear waters that make you want to dive right in, the small nation is also home some of the world's top surfing spots.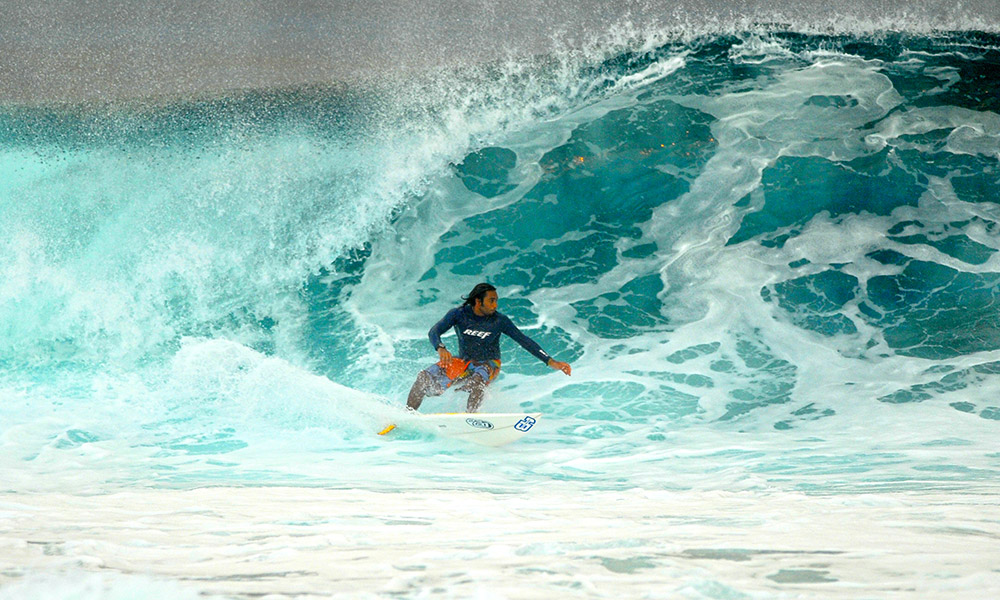 The best surf breaks in Maldives
North Male Atoll is perhaps the most popular destination for surfers. It was the first big surf spot to be discovered and offers some of the most consistent, long-ride waves. Top Maldives surf spots include Cokes at Thulusdhoo, Lhohis at Lhohifushi island, and Jailbreaks, Honky's, Male' Island Point, and Ninjas, which are all along the eastern rim of the atoll.
Chief among them all? Sultans, the most consistent and well-known break in the Maldives. The name itself – a wave fit for a king – almost guarantees the best surfing session with its big bottom turn, the big curve on the top and a speedy inside section with barrels.
Best North Male, there are plenty of other great spots to check out. Huvadhoo Atoll, down at the southern end of the Maldives, is home to well-known surf breaks like Beacons, Tiger Stripes, and Castaways, as well as Blue Bowls, Five Islands, Two Ways, Love Charms and Antiques. The names are as good as the waves!
Some of the best surfing locations are also considered private breaks due to their proximity to specific resorts, making them accessible only to guests, or those who can make their own way in via liveaboards and yachts (that's the Maldives dream, right there). This means some of the best waves are also less crowded – something most surfers crave, and something that makes the Maldives surfing an ultimate experience for those who love the water.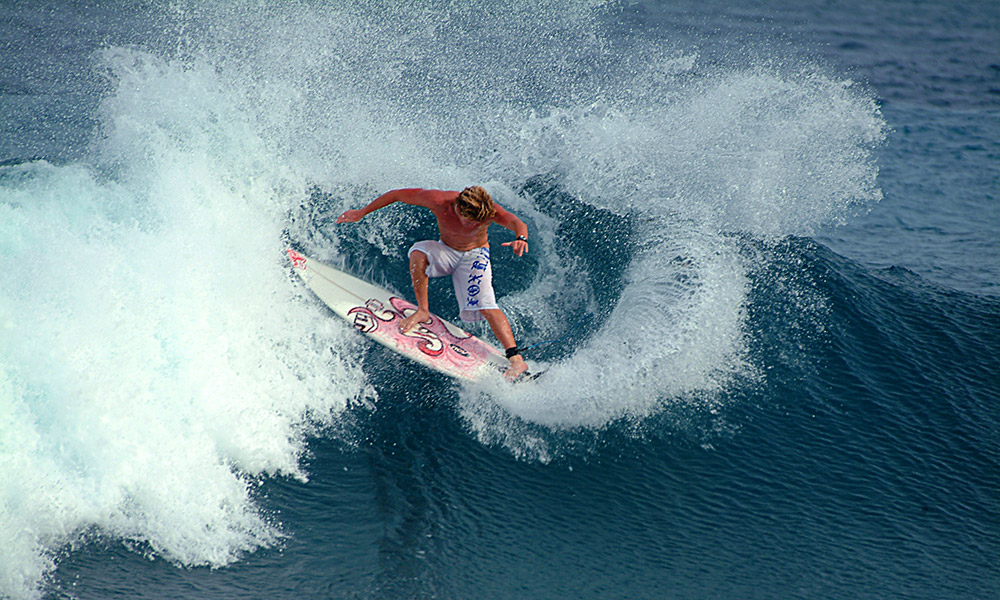 The best time to surf in the Maldives
Although the Maldives has a long surfing season from February to November, the best surf conditions are from March to May and September to end of November. While surfing has grown in popularity in recent years, and some beaches are getting busier during the peak season of June to August, the island geography means it's rarely overcrowded. Even during peak season, you can still enjoy a quiet surf in the central and southern atolls.
See visitmaldives.com for more info.