Steep and strenuous is how Stanley locals describe the zigzag pathway leading to the summit of The Nut, a sheer-sided rock formation towering high above the northwest Tasmanian village. It's a regional landmark, one the fishing community of some 600 inhabitants is very proud of.
Previously dubbed Circular Head by British explorers Bass and Flinders, who 'discovered' it in 1798, the name has clearly evolved greatly in the 225 years since. However, there is a third and decidedly older moniker by which it's known too.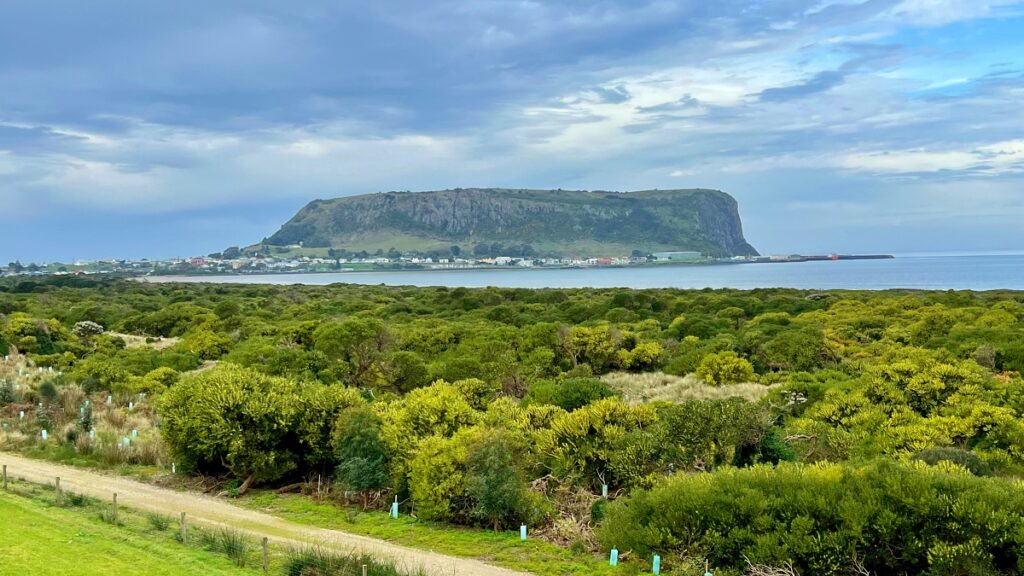 First Nations inhabitants of the area referred to the remnant volcanic plug as 'Moo Nut Re Ker', a name which, though no one knows for certain, is believed to be the inspiration for its current title – shortened as we Australians like to do.
Moo Nut Re Ker is also the name of my room at Ship Inn Stanley, a boutique guesthouse set within a painstakingly-restored stone and weatherboard cottage from 1849.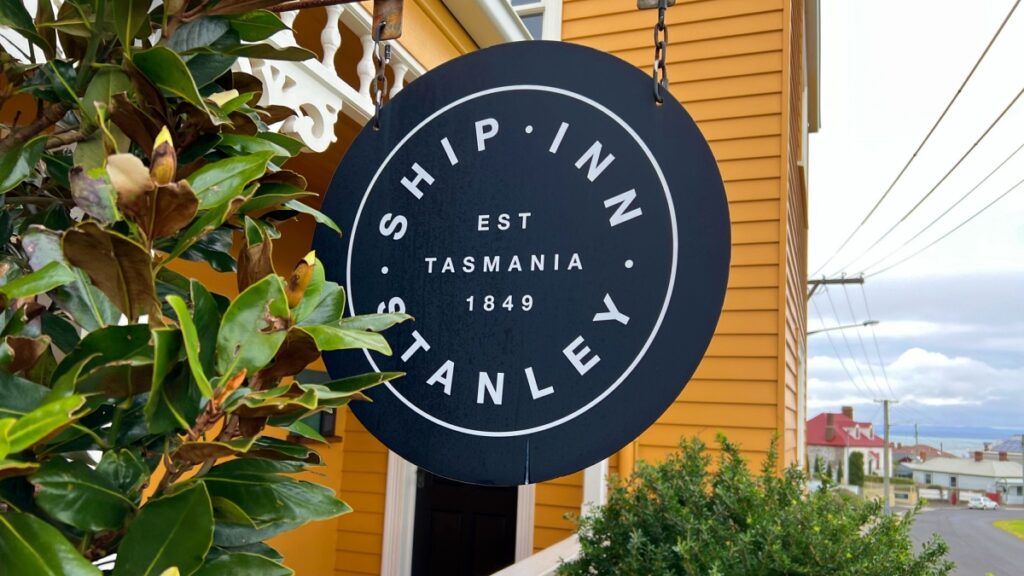 The mustard-yellow building sits at the foot of The Nut, with views reaching across the town's historic port and the sweeping curve of its bay in front, complemented by a lush terraced garden filled with blooming flowers behind.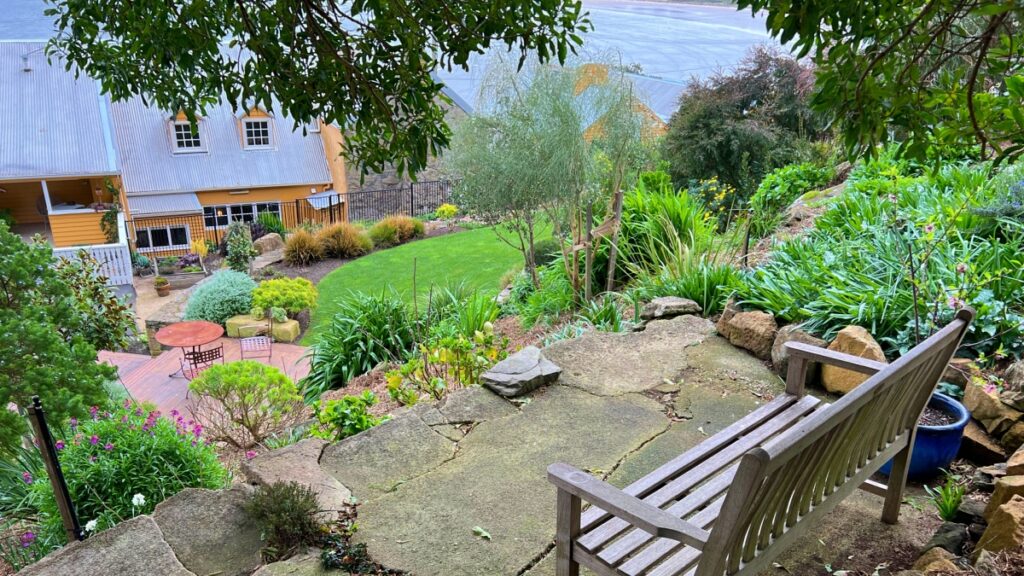 My lodging for three nights is one of nine vintage-styled suites and apartments at the inn, which also counts a grand guest lounge and courtyard adjacent to the main house and well-equipped gym in the converted stables outside among its features.
Turning the lock, Moo Nut Re Ker is like a bridge between the centuries.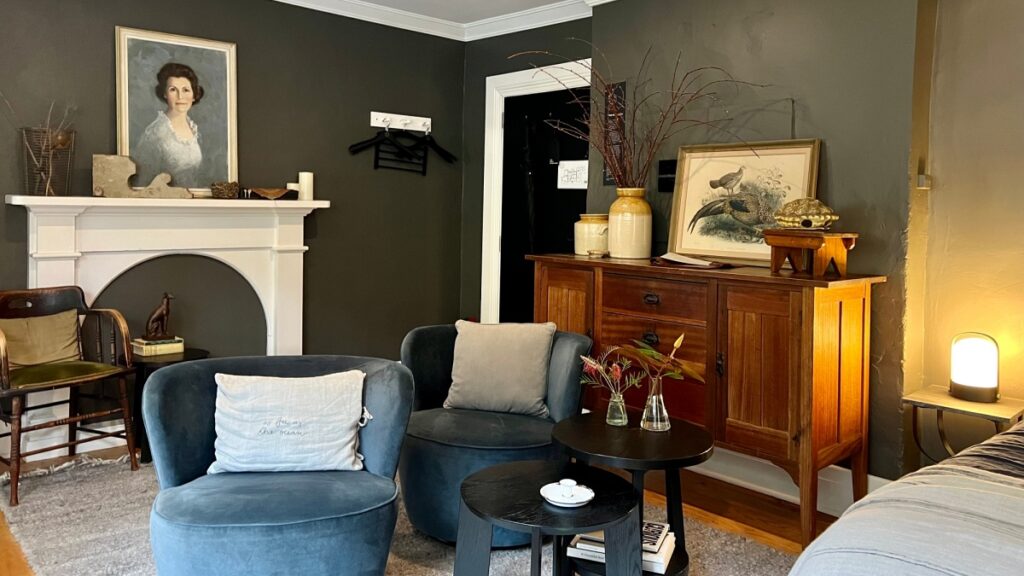 Inside is a cosy kitchenette with microwave and minibar, plus an assortment of breakfast treats like fresh sourdough, house-made muesli and stewed fruits; a contemporary bathroom adorned in crisp white tiles is tucked behind a sliding door at the other side of the room.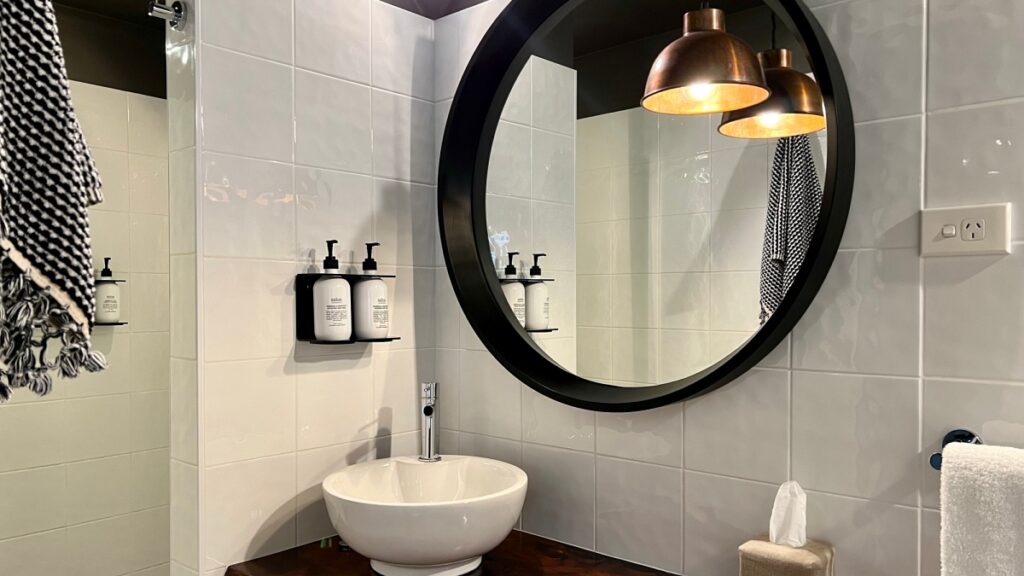 The oversized circular mirror and shiny copper pendant light, aromatic Salus amenities and trendy monochrome towels wouldn't be out of place in a big-city hotel. It's a stark though welcome contrast to the rest of the suite.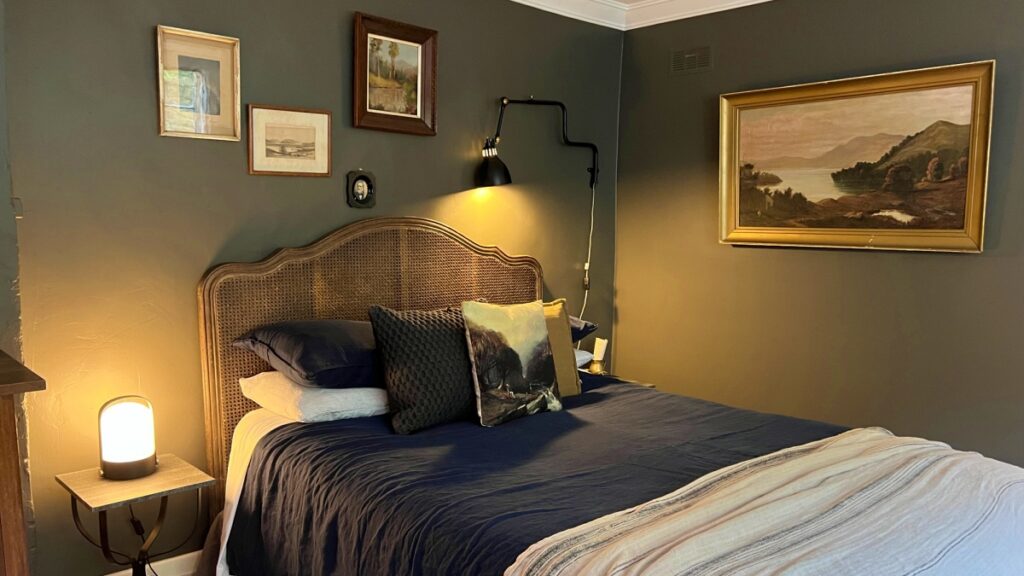 The bed and living space is a throwback to another time, beginning with a vintage portrait of a raven-haired woman in white – christened Rosemary by owners Kerry and Alastair Houston – leaning atop the mantle of a closed-in fireplace.
A rattan-headed bed piled deep in pillows, creaking timber chairs, velvet-wrapped swivel seats and timber sideboard dominate the room; glazed pottery and a jumble of artworks that feel age appropriate for the heritage listed cottage add interest in every view.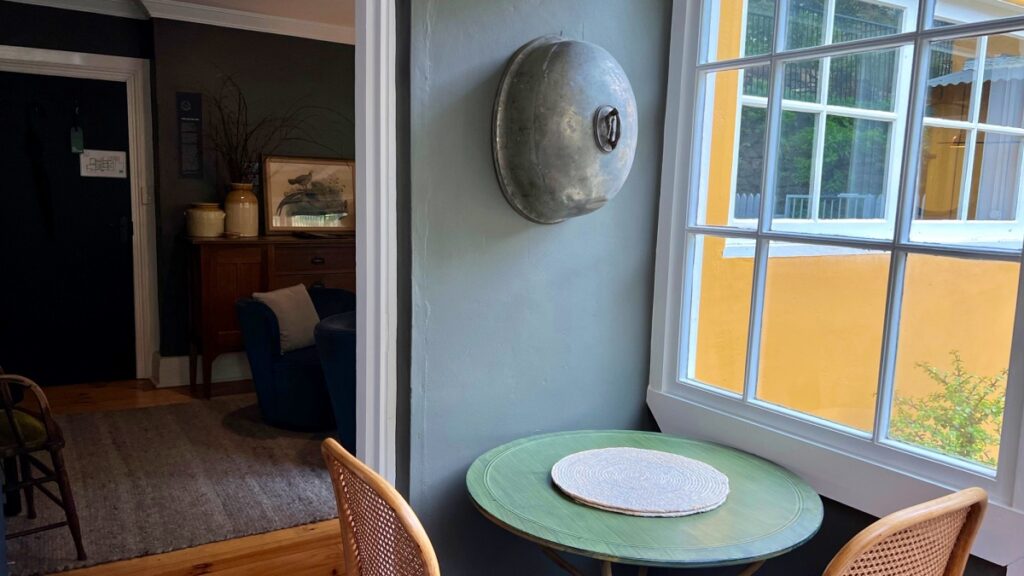 It's all styled perfectly for a magazine shoot.
This eye for aesthetic and story-driven detail flows throughout the property. Small signs dotted around the room and public areas recount tales of the area's natural past, while also breathing life and persona into The Nut: "a constant sentinel holding vigil against time… anchored to the earth with a solidity that betrays the fleeting whimsy of man, beast and ship."
Beyond the walls of the inn, the village itself is brimming with that same heritage charm.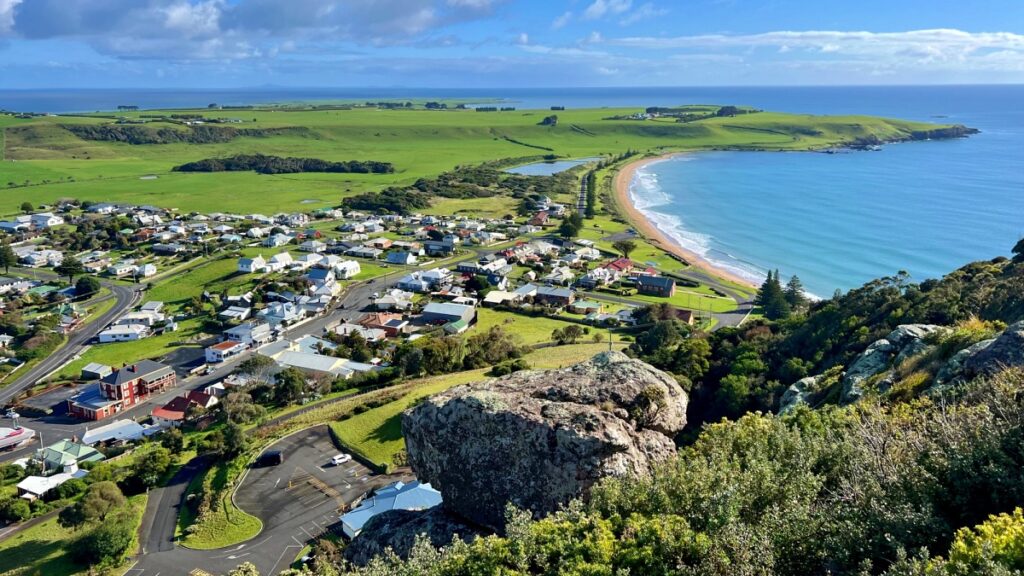 Stanley's main street is lined with rows of colourful historic cottages. A quick glance at the name plaques of varied shape and size affixed to several surrounding cottages – now mostly holiday rentals – reveals origins from the 1850s and even earlier.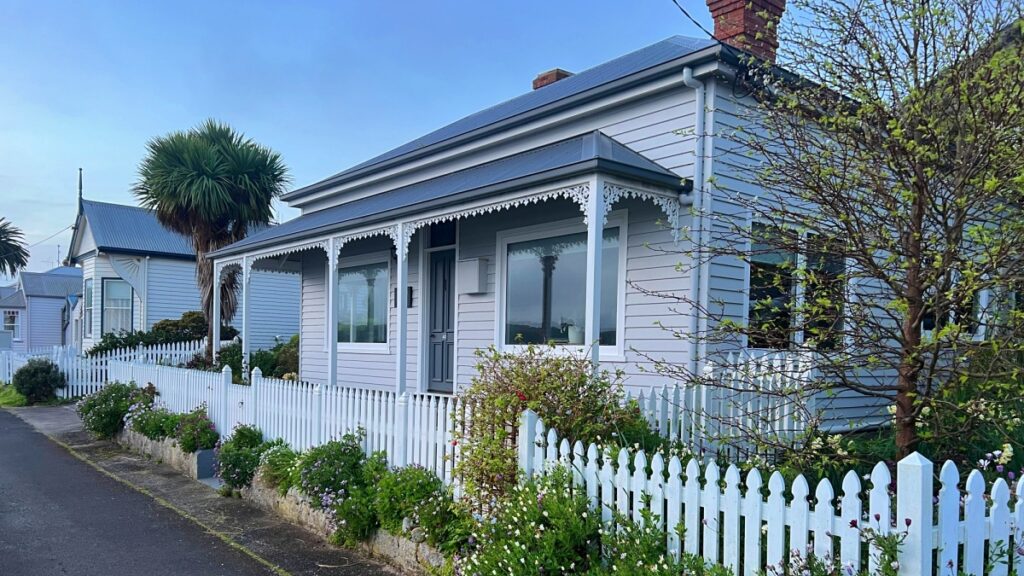 Many others have been turned into boutique stores and cafes. Providore 24 is the go-to for creamy local cheeses and crusty sourdough bread, as well as essentials such as pâté, olives and preserves. Stanley Wine Bar is another local favourite recommended by Ship Inn's owners, though it's closed for winter during my visit.
The former bank is now Angel's Share: a chic gift shop, clothing store and spirit tasting room where visitors can sample whiskies and gins sourced from the 150-plus distilleries scattered across Tasmania. Its iron-doored vault is now a storeroom for liquid gold, rather than the metallic kind that flowed through Stanley's streets in days gone by.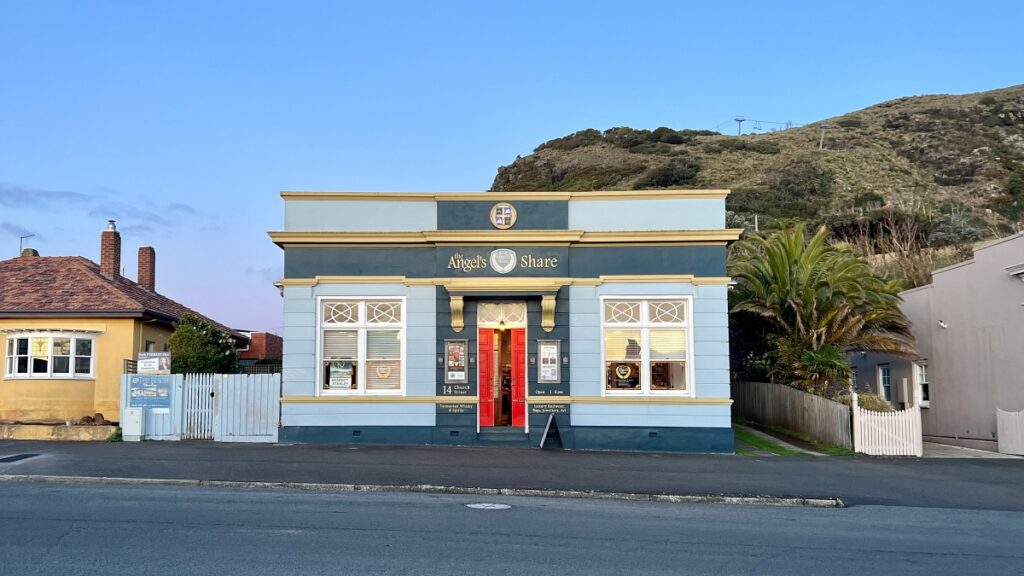 Penguin spotting by the waterfront is a quintessential experience too.
Each evening Little Penguins return to roost after a day hunting for fish, splashing out of the waves and teetering like toddlers over rocks, under shrubs and past the grazing pademelons to find their burrow.
The chief viewing location is by the cemetery at Godfreys Beach just after sunset… though a friendly server at Stanley Hotel Bistro (I recommend the scallop pie) happily reveals a hot tip that if you leave your visit to Godfreys too late, you can often still find penguins ambling along the foreshore path at Big4 Stanley Holiday Park after dark.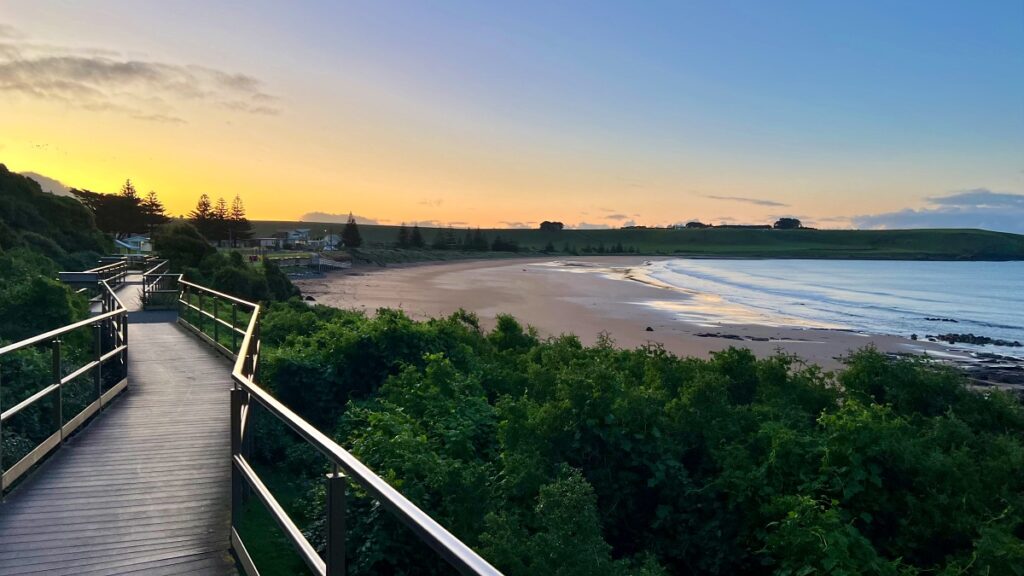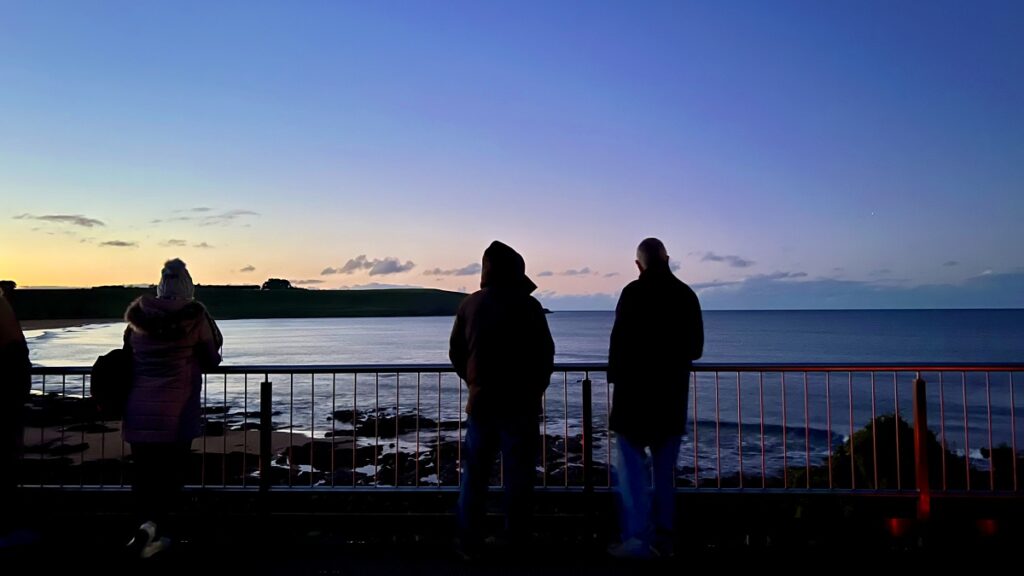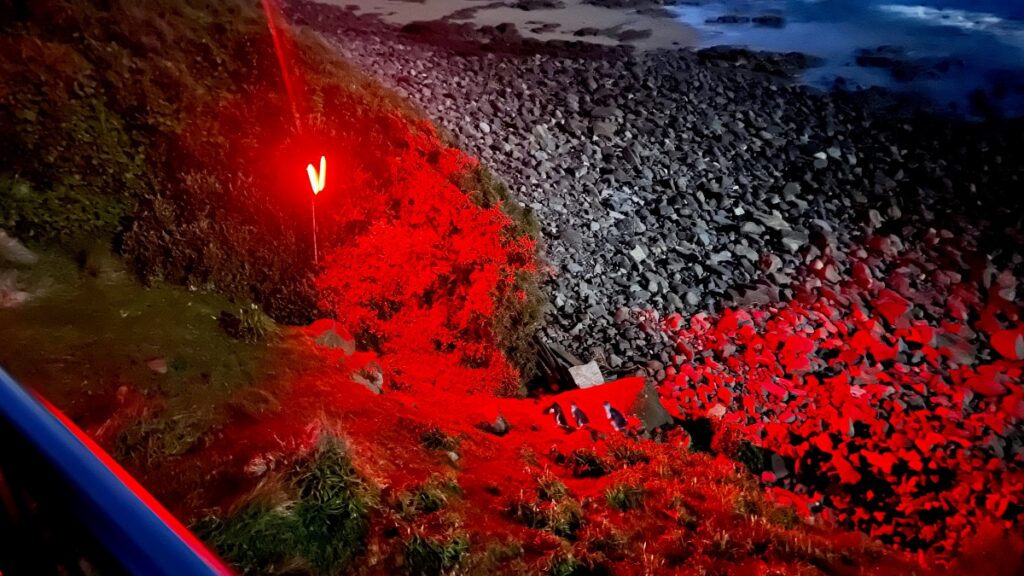 As for The Nut, locals aren't exaggerating about it being a steep and strenuous walk to the summit. It's only a distance of some 450 metres from the car park to the peak, but you feel each and every one.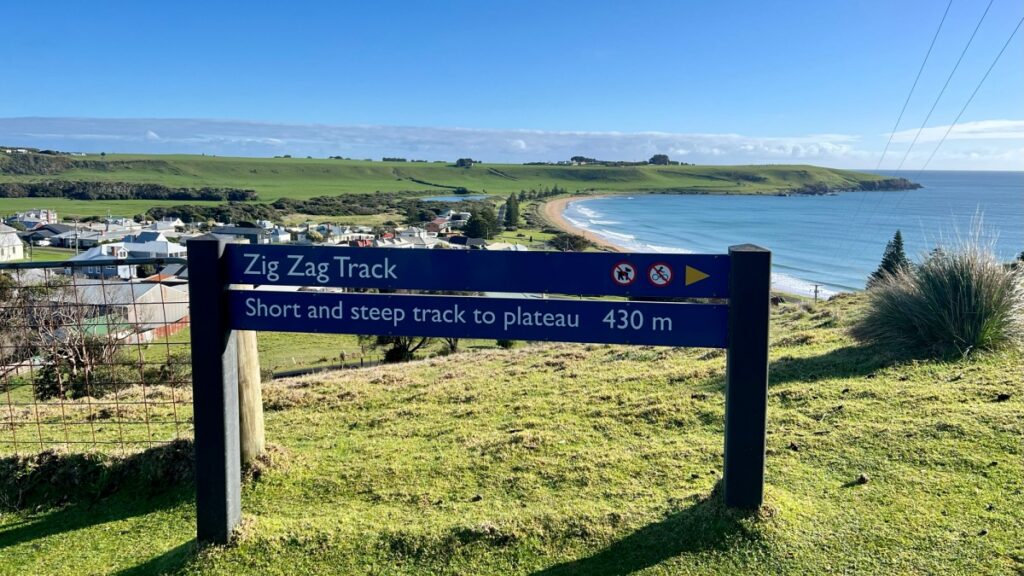 However, once you reach the top, the views make it worth the burn and occasional breathlessness. (A ski-style chairlift connects the base to the top most of the year, though it closes during the quieter winter months, meaning I need to don correct footwear.)
Prior to ascent, I expected the windswept summit to be barren rock with maybe a few tufts of grass clinging on for dear life, but was pleasantly surprised to find it covered in dense vegetation: flowering bushes with delicate yellow blossoms, golden grasses rustling in the breeze, and even a tall stand of trees with a picnic table in its shade.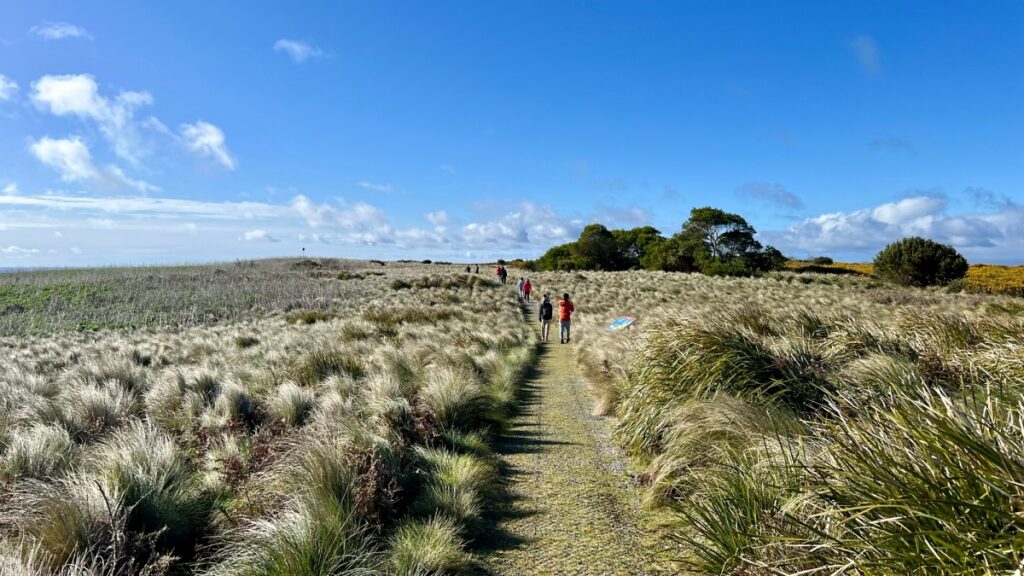 Multiple lookouts allow you to take in the view stretching in all directions, notably down to the town centre and port, where you'll likely spot a ruby red fishing vessel from Hursey Seafoods (the day's catch is served at the nearby restaurant of the same name) atop the slipway.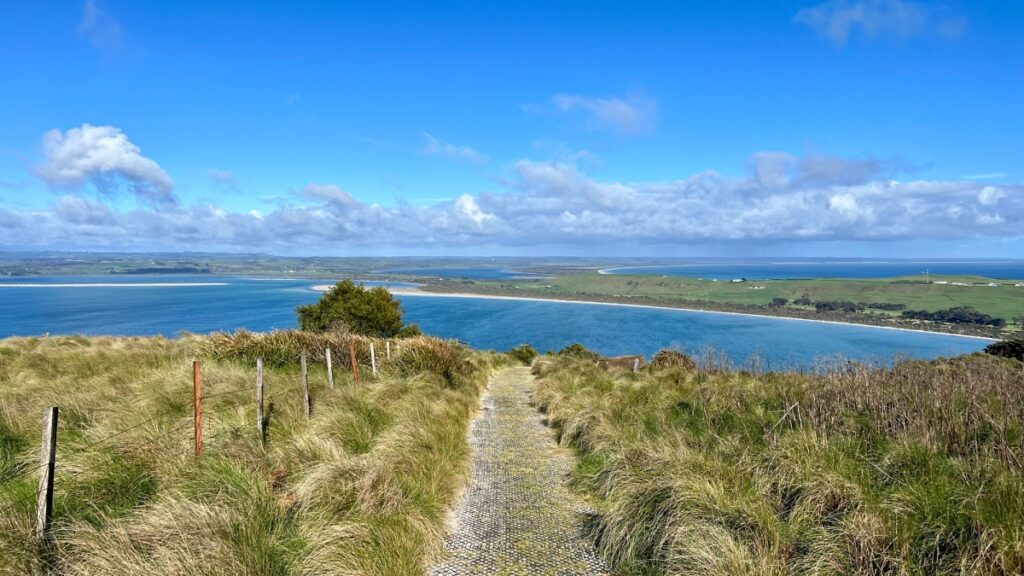 With my visit falling in the 'off season', life is moving at a near-glacial pace in Stanley.
Few shops or cafes are open, yet the ones that are still manage to draw a respectable gathering. It's far from crowded though, which adds to the village's appeal and gives a chance to meaningfully with the locals. It feels like a more authentic experience.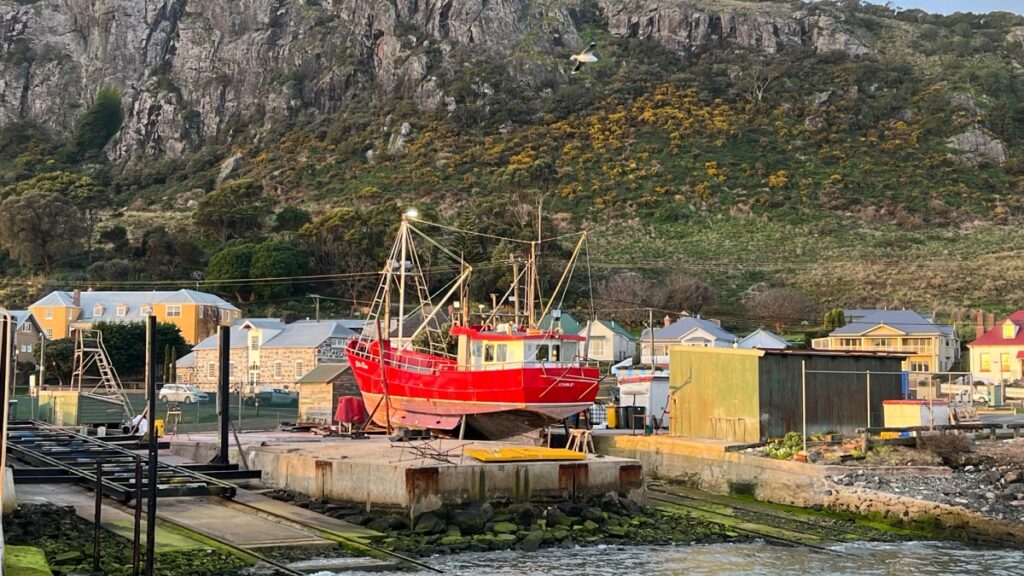 Despite being known as the off season, I'd say winter is the perfect time to visit.
The air is crisp and fresh, there's no jostling for room at the bar and the surrounding countryside – home to charming towns, artisan food producers and thundering waterfalls – is lusher than you could imagine.
It may be a cliché, but this is Tasmania to me, and I can't want to come back.