Every five-star hotel loves to claim they redefined a luxury hotel market, that they ushered in a new era of sophistication and left all others in their wake. Most of those claims can be easily dismissed. But, in the case of the Byron at Byron Resort, it's actually pretty true.
When the Byron at Byron launched back in 2005, there was nothing else like it in the area. This stunning, intimate hideaway set amidst 45 acres of subtropical rainforest exceeded all expectations and redefined the hotel scene in Byron Bay – with the accolades to prove it.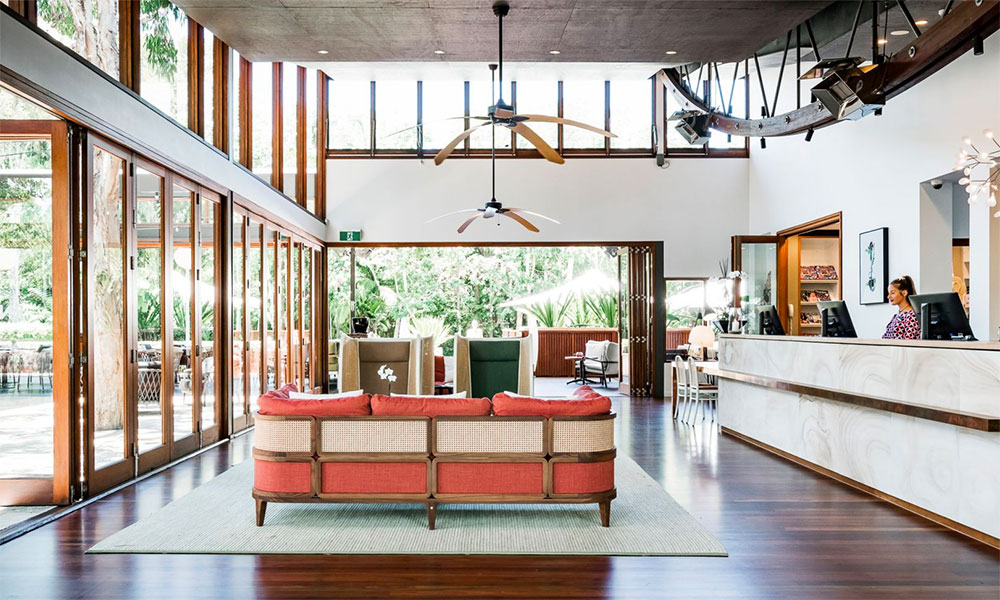 Having grown up in and around the Byron Shire (and also having worked in the hotel's restaurant for a brief stint after high school), I've watched the Byron at Byron's journey from a neglected parcel of land into one of the premier five-star resorts in the country.
Now a part of the ever-expanding Crystalbrook Collection, Byron at Byron is set to redefine the local hotel scene again with the unveiling of a huge $6 million refresh on September 1st.
Geoff York, CEO for Crystalbrook Collection Hotels & Resorts, is excited for the public to get their first taste of the property's refresh, which brings it into line with the group's approach to sustainability. As he puts it, there's a certain magic that surrounds the Byron at Byron.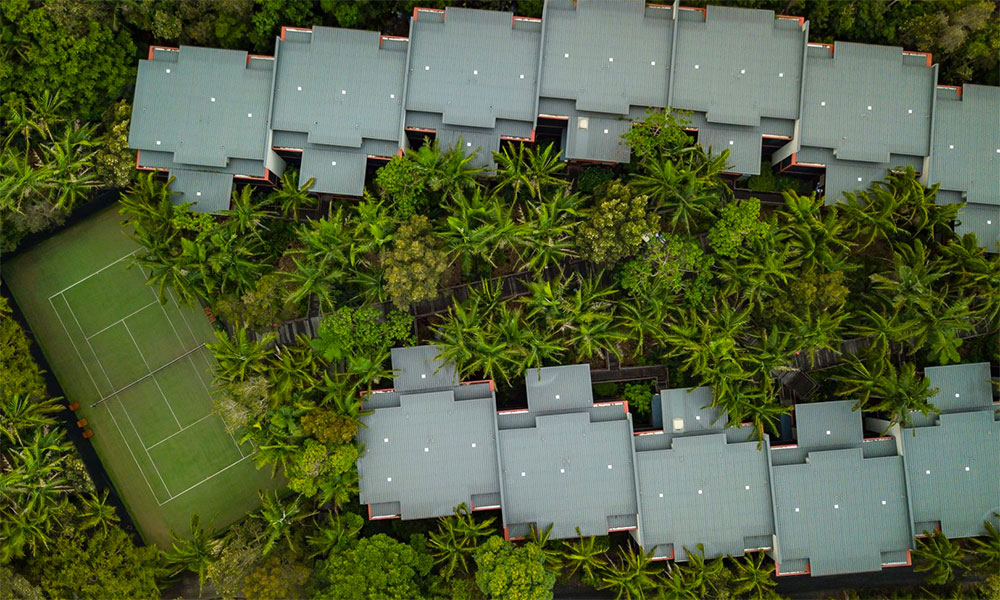 "It is the Resort's connection to the rainforest, the immersion of guest suites through that, the strong connection to Byron Bay and sense of being in one of Australia's most popular leisure spots," York says. "When you visit you understand – the feeling of calm, serenity, relaxation and peace is instantaneous."
Phase one of the refresh will see the unveiling of a brand new restaurant, appropriately named 'Forest', under the leadership of Executive Chef Etienne Karner (formerly at Park Hyatt Sydney). The menu will showcase a more sustainable, paddock-to-plate approach where 80 per cent of ingredients are sourced within a three-hour drive from the restaurant.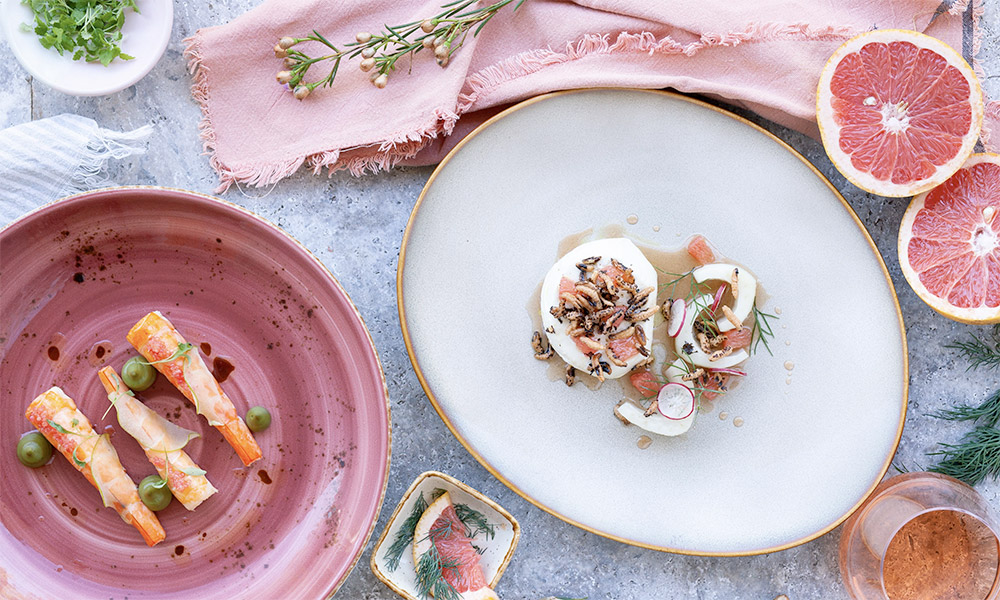 Guest suites will also feature new bathrooms and fittings, with rainforest showers and free-standing deep soak bathtubs, new artwork, fully enclosed front and rear verandas, separate living areas and Apple iPad control centres (doing away with an incredible amount of paper), and StayCast by Google for video streaming and access to recent release movies.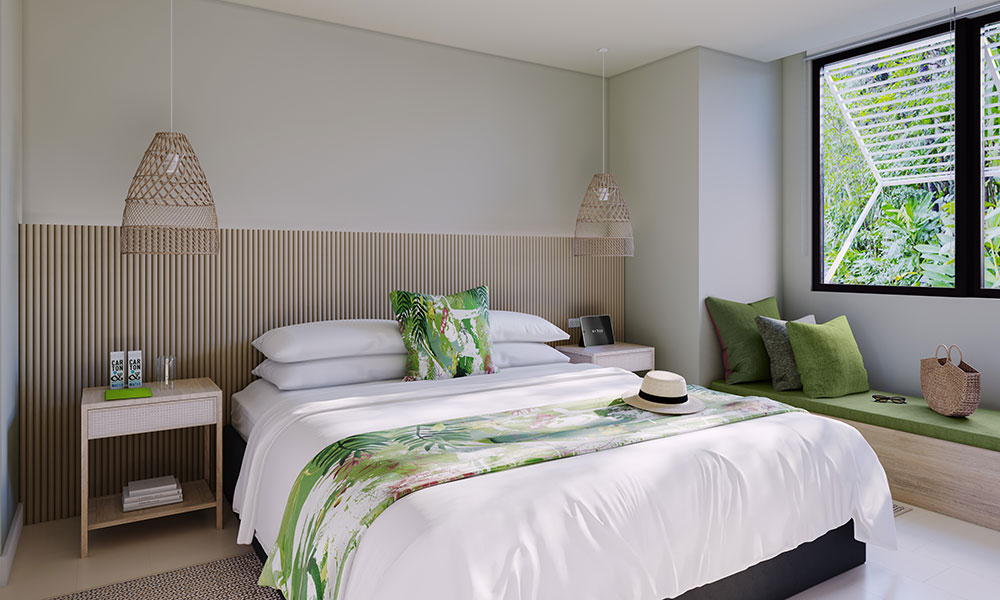 "There's so much about Byron at Byron that our guests and we love too. Byron at Byron is an escape to nature. We wanted to rejuvenate and enhance the Byron at Byron ethos, not just change for change sake."
"The resort's new look will ensure an ongoing commitment to sustainability and seamless integration with the environment. We've brought in the signature Crystalbrook elements of Responsible Luxury, personality, local connections and technology to bring this to life."
Eléme Day Spa, the second location for Crystalbrook's spa brand, launches in November.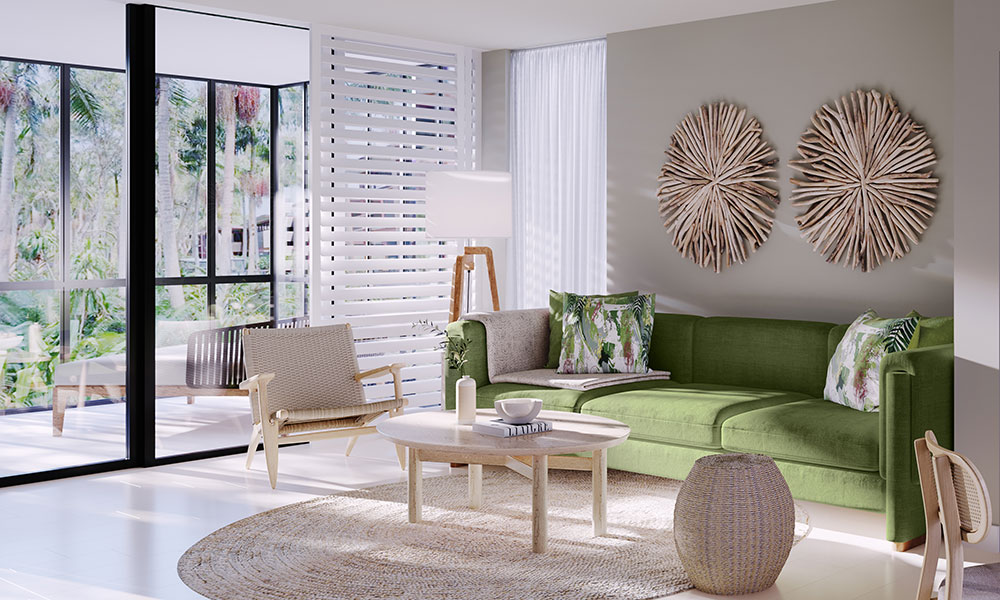 Other environmental initiatives include a ban on plastic straws, bags and water bottles, which will remove more than 54,000 plastic bottles alone from the suites each year.
As at all Crystalbrook properties, plastic key cards have been swapped for one hundred per cent recycled wooden key cards, while switching to in-room iPad control centres and paperless check-in/out removes 90 per cent of printed collateral from the resort.
By additionally removing small single-use plastic toiletry bottles from rooms and replacing them with larger pump bottles known as Crystalbrook Immersion, the hotel group also saves more than 134,000 small plastic amenity bottles from going to landfill.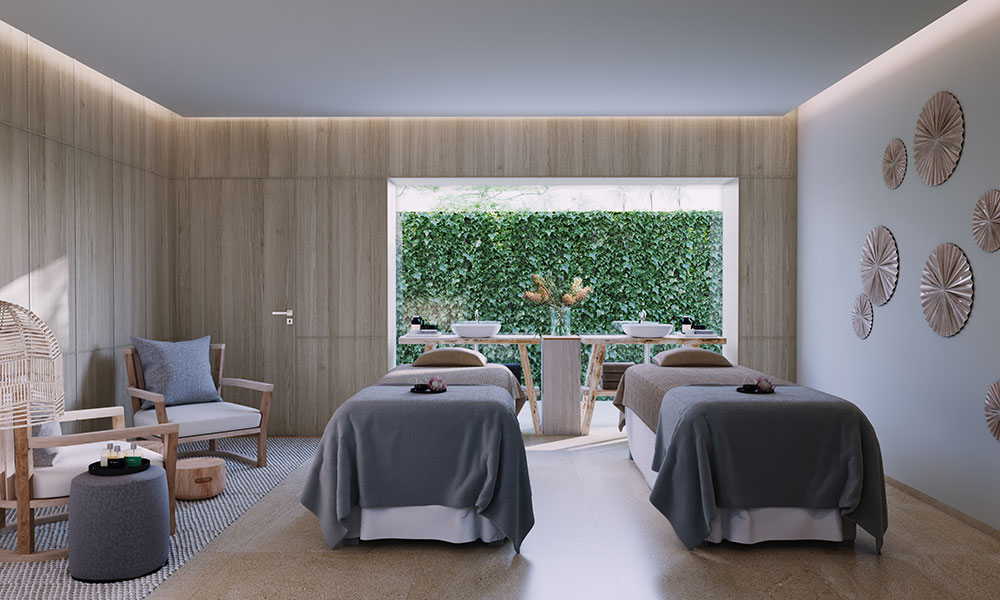 In light of the unprecedented events that have rocked 2020 so far, the Byron at Byron has had to adapt many aspects of the hotel experience, driven not only by health and social distancing considerations but a focus on mindfulness and mental wellbeing.
"We understand the significant impact the events of 2020 have had on mental health for many Australians. Crystalbrook has teamed up with The Indigo Project to offer a series of relaxation-inducing meditations and anxiety-quenching playlists as well as a five-day mindfulness challenge available to all guests via their in-room iPads."
"We are also donating $5.00 from every direct booking to Beyond Blue to assist their efforts providing free mental health support with confidential and immediate counselling available 24/seven."
Crystalbrook has also become Australia's first cashless hospitality company, with all hotels, resorts, restaurants and bars now totally cash free, in line with the Australian Government Department of Health's recommendations for hygiene best practice.
As a new era dawns at the Byron at Byron, the future of the iconic resort and the local hotel landscape is looking particularly bright. All that's left now is for me to find as seat by that pool, order a cocktail from the bar, and get stuck into some serious relaxation.
Book your stay at crystalbrookcollection.com/byron