Wine tasting in the amid the rolling vines and olive-green hills of the Hunter Valley is a classic Australian experience – something every wine lover should do at least once. I just had the pleasure of doing exactly that, stopping by the famed Tempus Two cellar door.
Housed within the famed Roche Estate entertainment precinct in Pokolbin, alongside fellow Hunter icon The Smelly Cheese Shop, Tempus' cellar door takes visitors on a glass-by-glass journey, from well-known bottles to exclusives only available here on site.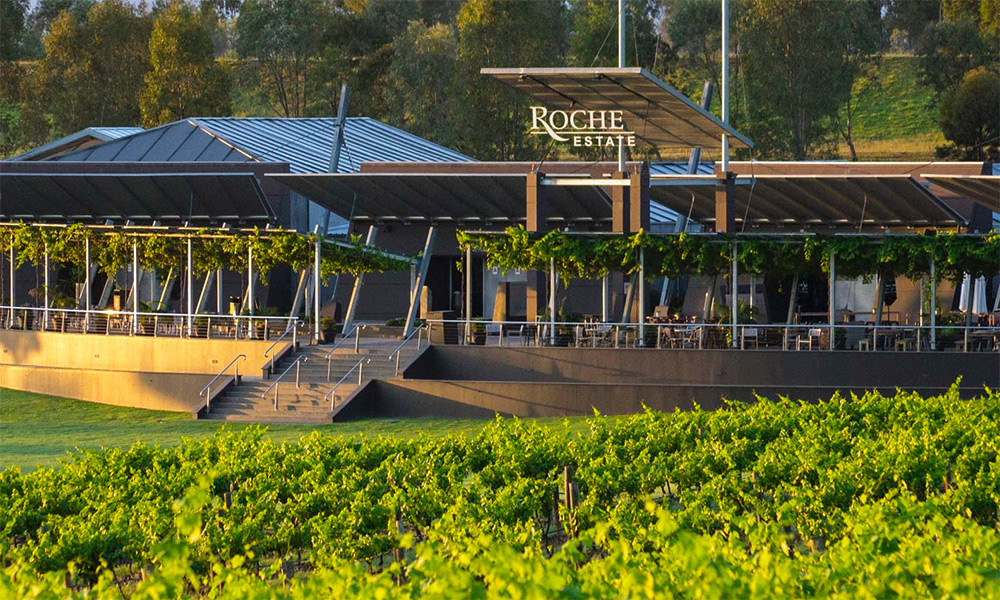 Although I love my wine, I'm the first to admit I'm a bit of a tasting novice. By that, I mean I struggle to explain the subtle complexities of every varietal or vintage, describing each one as possessing notes of strawberry or blackcurrant etc. I do keep persevering though…
Truthfully, it's the passion behind the bottles which really intrigues – the stories that lead people down the viticultural path. I'm in good company at Tempus. Because, while the wines are indeed top notch and worthy of long-standing acclaim, the team also love a good chat.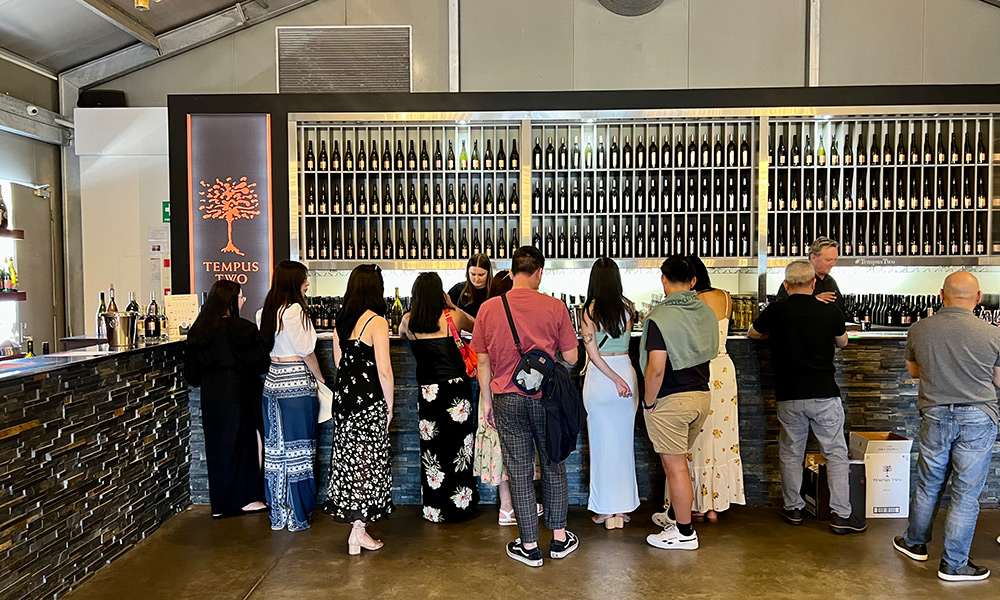 The regular tasting experience is $5 and covers six wines, taking roughly 45 minutes.
I've chosen to upgrade to a Lux tasting experience for an additional $15, which takes you through the full premium range at a more relaxed pace with a more personal touch.
Jade is the host for today's premium tasting, which takes place in a room adjacent to the main cellar door. While a fairly new addition to the Tempus Two team, she's far from a wine newbie, with an impressive depth of knowledge for Australian wines.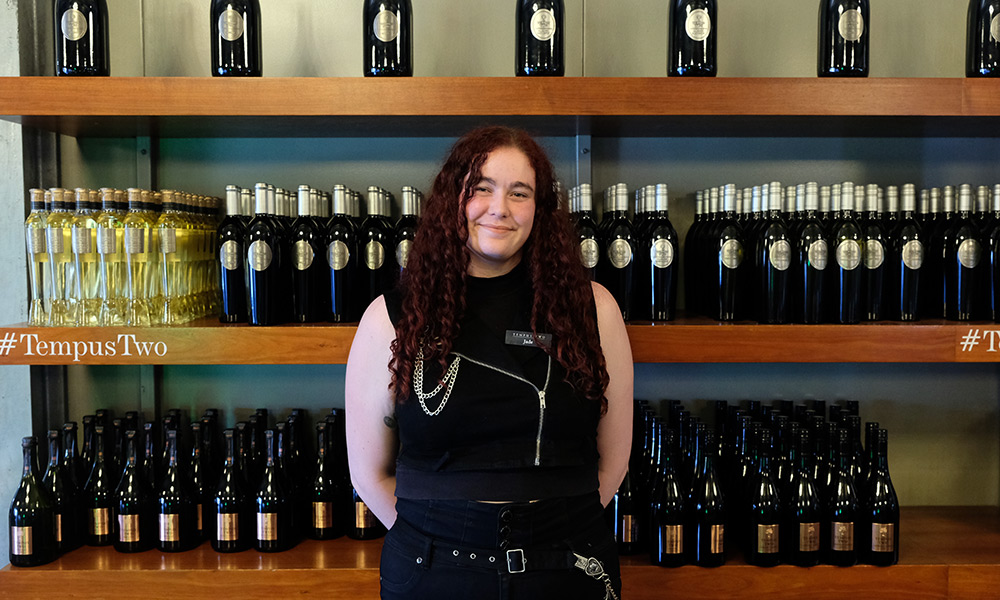 Though a self-proclaimed 'reds girl', she can be swung towards a good Semillon (one of the varietals for which the Hunter is particularly renowned) when the timing is right too.
We delve into how she fell in love with wine, along with the backstory of Tempus Two, its cellar and what makes it an ideal option for people travelling to the Hunter Valley.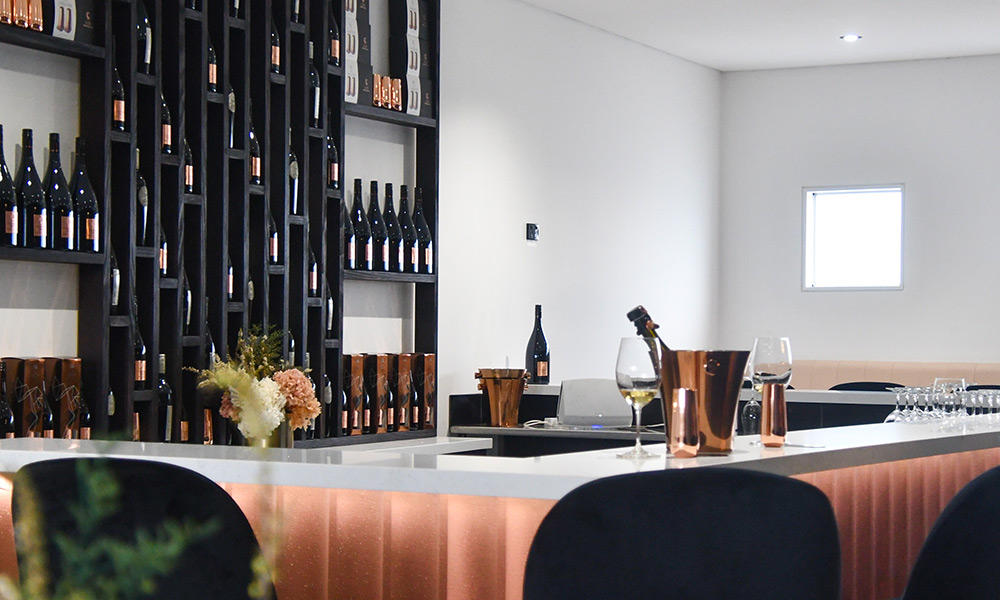 "I think the great thing about Tempus is we have such a broad range of really good wines that there's something for everyone," she notes. "We can also challenge them to try new things too," since many of the bottles lining the shelves are cellar door exclusives.
While pouring a glass of buttery 2014 Uno Semillon, Jade explains the Tempus Two mantra 'Go Beyond Tradition', which is emblazoned in neon green within an Instagrammable floral display at the cellar entrance.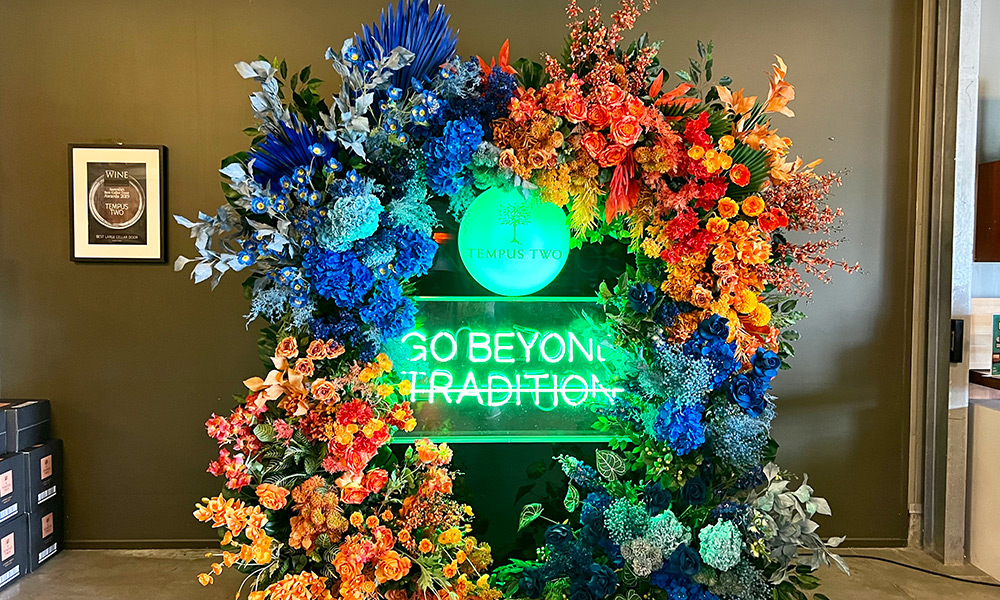 Describing itself as 'non-traditional', Tempus Two takes a playful and at times experimental approach to its wines, spearheaded by winemaker Andrew Duff, while its cellar door experience is relaxed and unpretentious. It's a perfect option for wine newcomers.
The results speak for themselves, with Duff named as a finalist for Winestate Magazine's 'Winemaker of the Year' in 2021, while his Tempus Two 2021 Copper Verdelho took the top gong for Alternative White Wine of the Year by the same publication.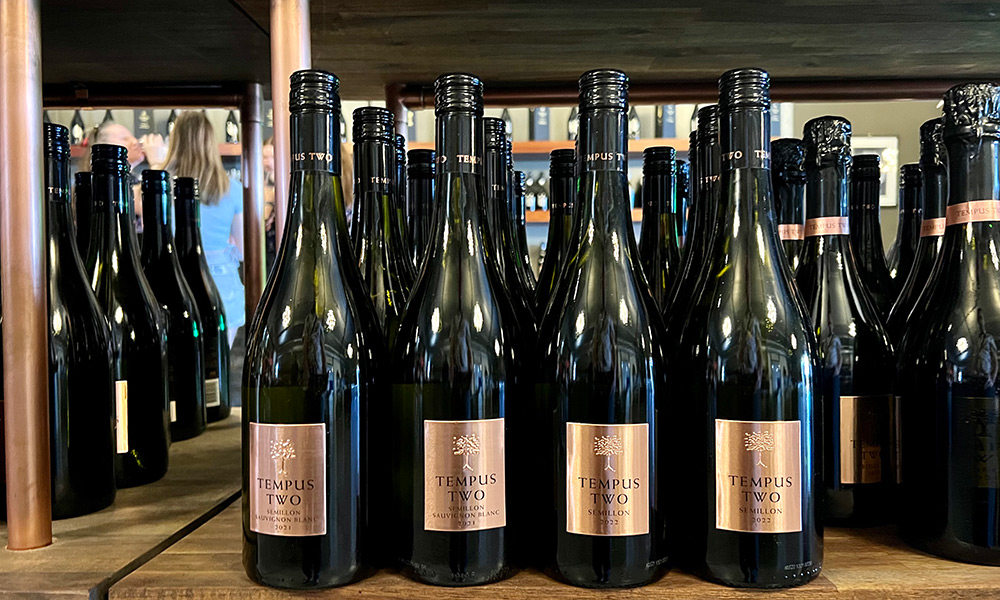 As we progress through Semillon vintages, each one like soft butter melting on my tongue, I spy a bottle of Tempus Two Copper Shiraz Gin sitting on the shelf behind Jade.
"They came out just after Easter, along with the cream liqueurs," Jade explains. "We've got three gins: the Prosecco Gin, a world's first made from our prosecco. It's a little bit of a sweeter style with rosebuds and orange peel infused."
"Then there's the Wild Botanical, that's a gin lovers' gin. Very herbal, it has three native ingredients, your desert lime, salt bush, and wattle seed. That makes it slightly different to other gins that don't have those Australian botanicals."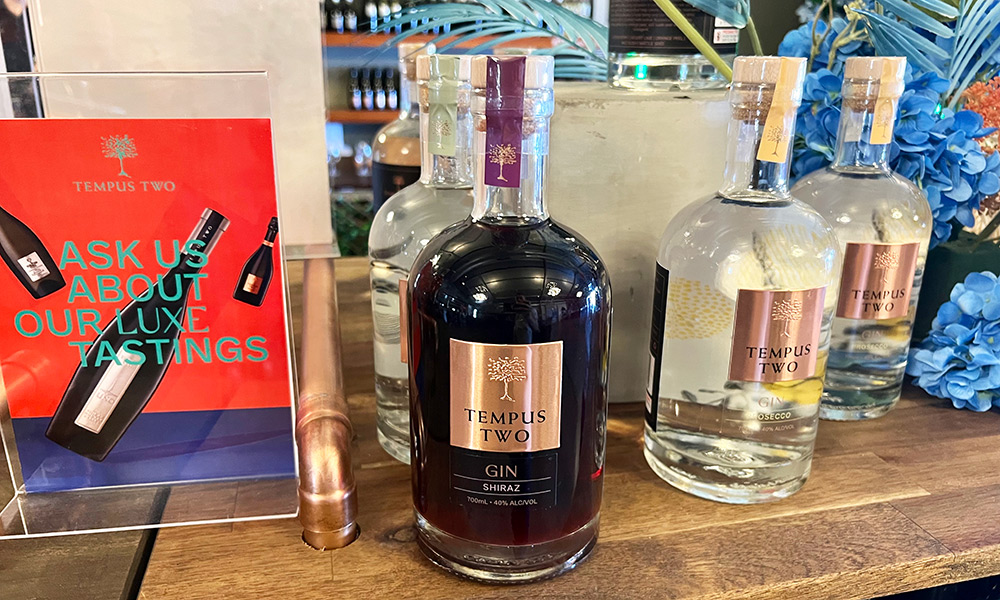 The last of the trio is Copper Gin Shiraz that caught my eye. It's made from shiraz grapes impacted by the previous year's bush fires, infused with juniper berries, coriander, and orange peel.
Tasting a nip of each, the Shiraz Gin instantly wins me over. More like a port, it's fantastic served neat… and quickly gets added to my order list. Conveniently, Tempus Two offers a shipping service, with members of the Tempus Two Wine Club receiving this for free.
Back to the wines, we soon progress onto the reds, starting with a 2017 Uno Pinot Noir, followed by a 2017 and 2018 Uno Shiraz, and capping it off with the 2015 South Australian Gold. Each one is stellar, but the 2017 Uno Shiraz is the standout for me.
Looking at the clock as we finish the last drop, almost an hour and 30 minutes has flown by, and it's time for us to continue our Hunter adventure.
If you're wanting to learn more about Tempus Two, or perhaps just Hunter wine in general, I highly recommend a visit to cellar door. Why? Because it's friendly and approachable, ideal for wine buffs or a fine starting point for those dipping their taste buds into the world of wine.
In addition to the premium tasting, a paired chocolate and wine option is available too.
For more info, visit tempustwo.com.au