The first time I visited Byron Bay was in 1994. It was quite a different place back then – a surf, backpacker and hippie haven, still rough around the edges with a strong alternate spirit and the scent of incense a constant companion.
I moved to the area a few years later and it's held my attention ever since, even with its many evolutions. Because, deep down, it hasn't changed that much.
The natural beauty still abounds (be sure to check out the Cape Byron lighthouse walk while you're in town), the community remains as multicultural as ever, and the foodie scene continues to push the envelope in new and exciting directions.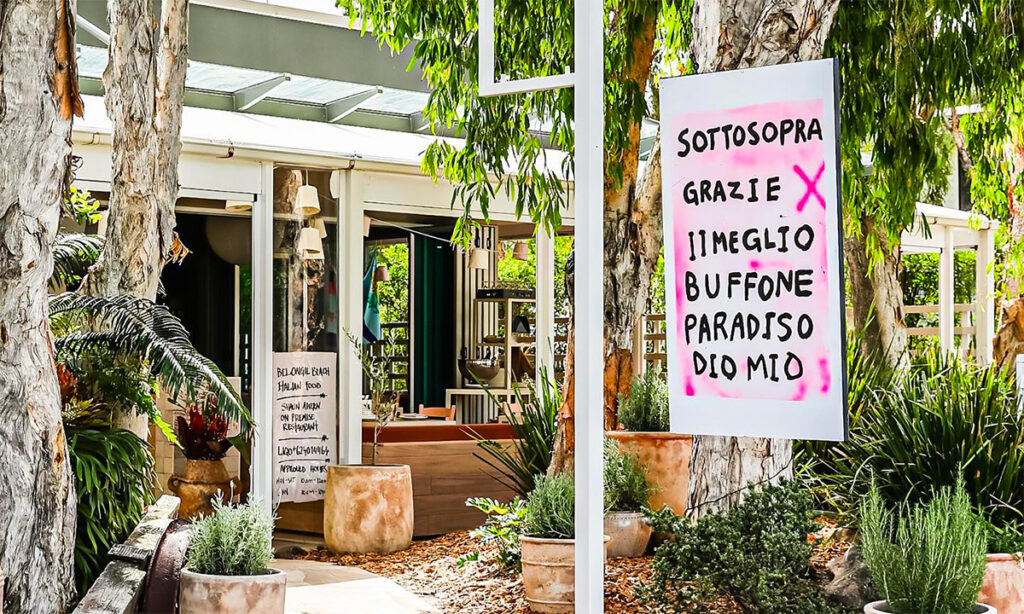 As a long-time local who's spent many a day and night tasting his way through town, the latter is my favourite aspect. Its bakeries and cafes are stellar too.
With that in mind, here are my picks for the best restaurants in Byron Bay:
Japonaise
Japonaise is one of the most underrated (and amazing) restaurants in town. The name isn't a typo either – it's actually the French word for a Japanese woman. A hole-in-the-wall eatery reminiscent of a Tokyo bar, the restaurant always great for lunch and even more exceptional for dinner.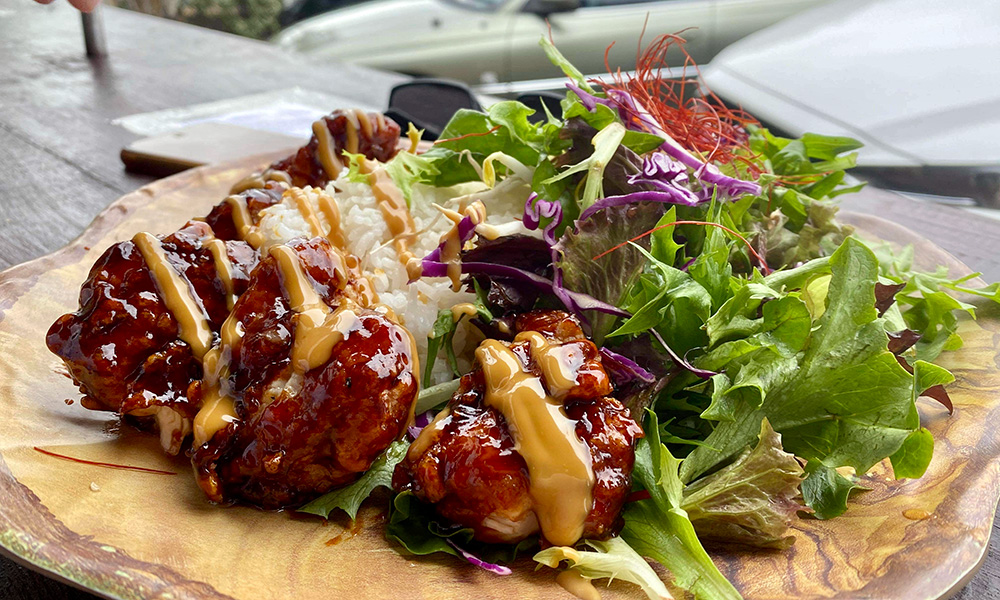 From gyoza, katsu and sushi to caramelised karaage chicken (my personal go-to) and japadogs (a hot dog bun filled with karaage chicken, lavishly drizzled with sauce), the menu is full of all the faves. There are some well-priced quick grab and go bento boxes too, not to mention a curated selection of Japanese beers and sake.
Belongil Beach Italian Food
A few minutes' drive out of town – around 15 minutes' walk – Belongil Beach Italian Food is well worth the trek. Bathed in pastel hues and staffed by waiters bedecked in bow ties, it's an inviting fine dining venue with a seafood-driven menu.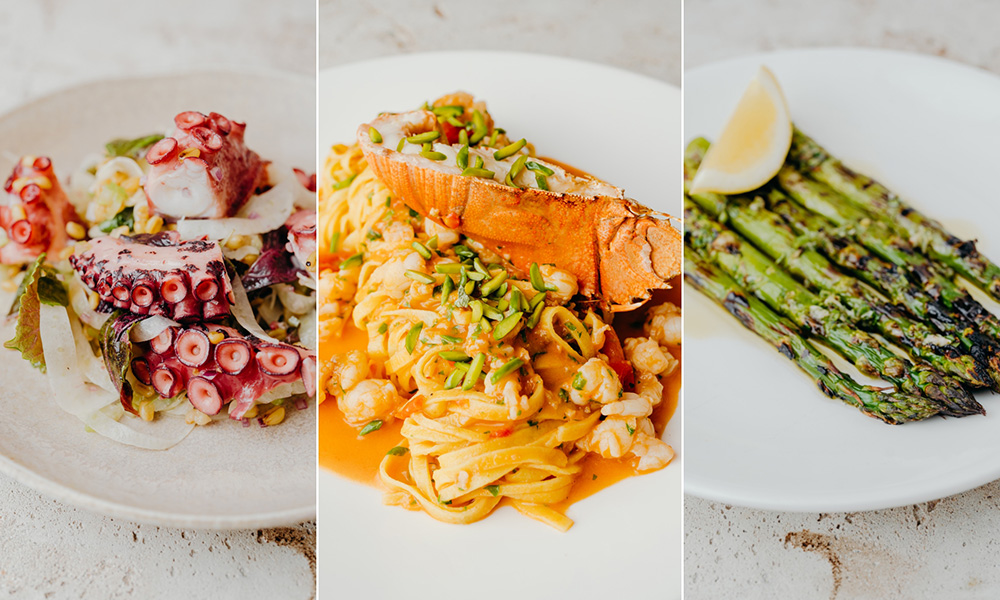 For me, two of the best items on the menu are the kingfish crudo with verjus and a calamarata pasta with Moreton Bay bug in a butter sauce (hands down the best bug I've ever eaten, and there have been many). The wine list is sensational too, featuring a predominantly European selection plus a few standout Australians in the mix.
The Balcony Bar & Oyster Co.
Perched upstairs on the corner of Jonson and Lawson Streets is Balcony – aka the people watcher's restaurant of choice. The wraparound balcony is always packed with diners, with the views worthwhile pretty much any time of the day. The fact its seafood-rich menu and cocktails are great too is just the icing on the cake.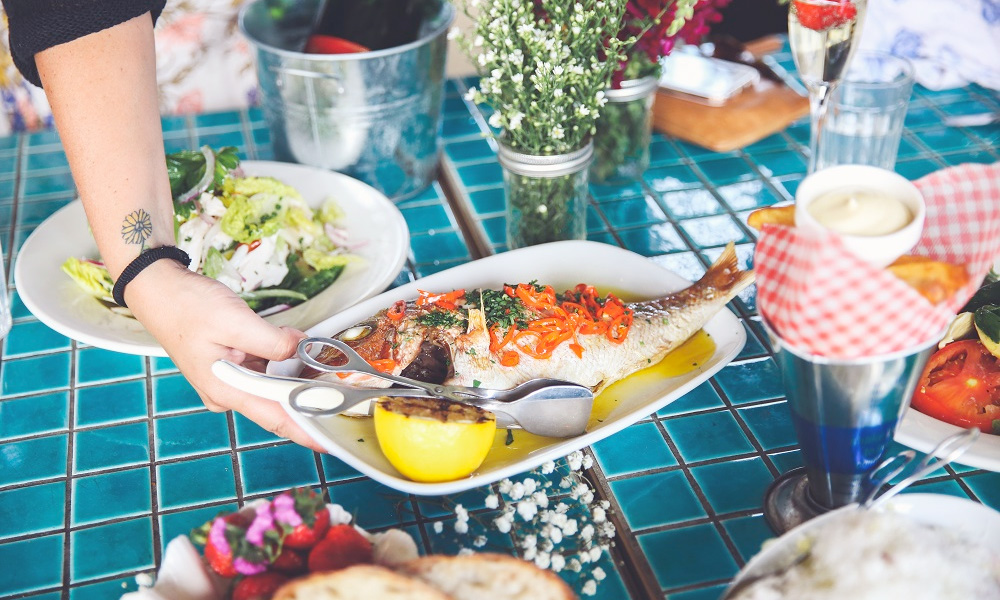 My favourite time to visit is Sunday afternoons for Drag 'n Dine, where visiting and local drag queens strut their stuff down the aisles of the restaurant, performing several shows throughout the night, either singing loud and proud or lip-synching for their lives.
The Cyprus Tree
Tucked away down Bay Lane, just behind the Beach Hotel, The Cyprus Tree has been a fixture of Byron's culinary map for years. It's a classic restaurant taking diners on a trip around the Mediterranean with great service and mouth-wateringly delicious dishes like moussaka, klefthico (slow-roasted lamb), octopus and more.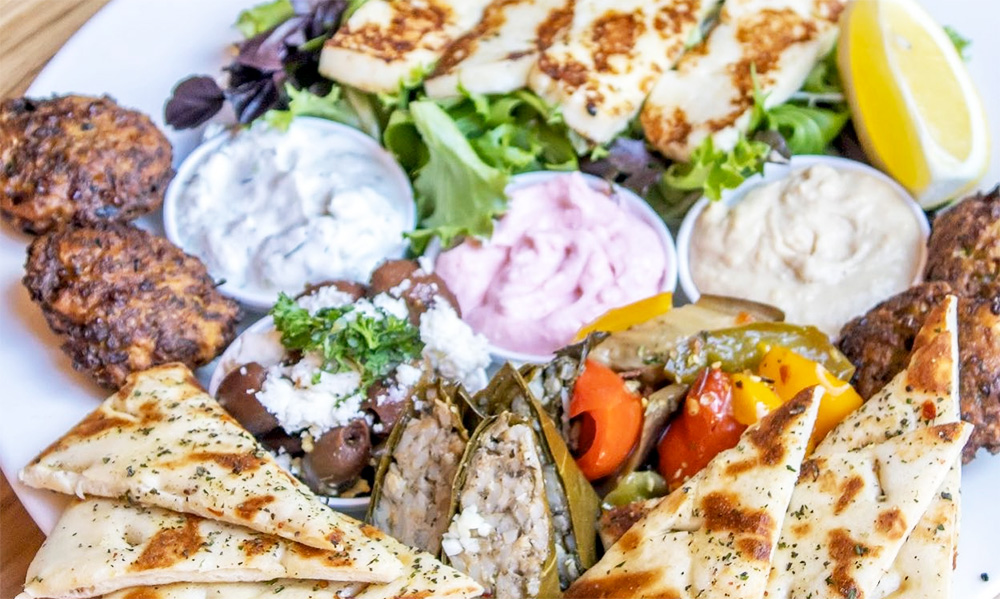 The two-person mezzare platters are probably the best way to get an overview of their wares, with options for meat, vegetarian and seafood. The latter is my pick – the bountiful platter overflowing with succulent calamari, scallops and prawns bursting with flavour.
Moonlight Hibachi Grill + Wine Bar
Just upstairs from The Cyprus Tree is the intimate Moonlight, a relatively new addition to Byron's dining scene but one that's already picked up plenty of fans. It boasts an extensive wine list (featuring several biodynamic wines picked according to the lunar cycle within its ranks) and fresh take on classic Japanese dishes.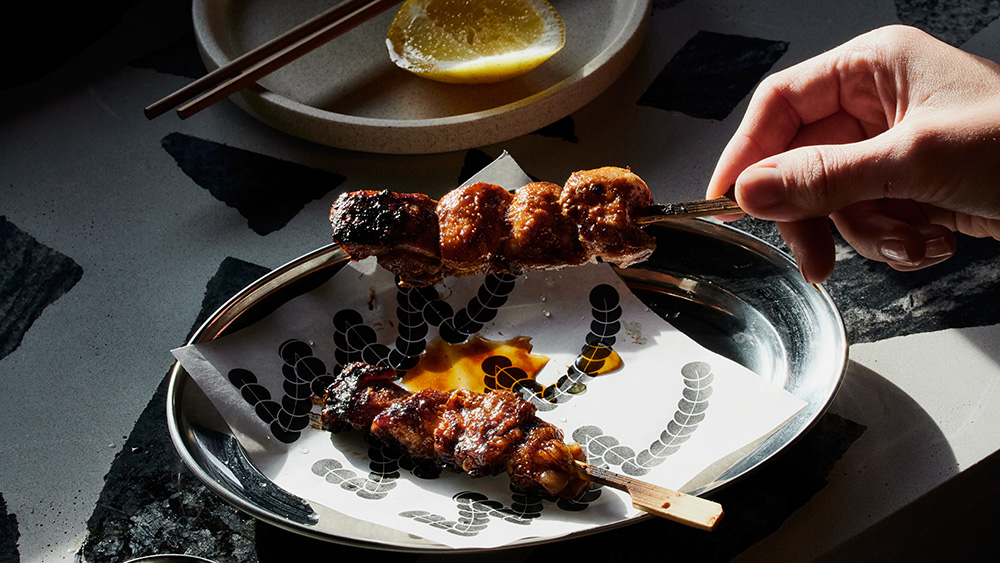 On the menu you'll find raw seafood classics such as tuna and kingfish, along with yakitori and scallops cooked on the hibachi grill and infused with a delicious smoky quality. There are also tasty sides like furikake fries and watermelon with ponzu.
Trattoria Byron Bay (aka Basilico)
A frequent haunt of mine, Trattoria is a rustic Italian venue that never disappoints. It's perfect for large groups, with a variety of shareable dishes for entrees – the burrata and carpaccio are essential orders – plus homemade pastas and wood-fired pizzas.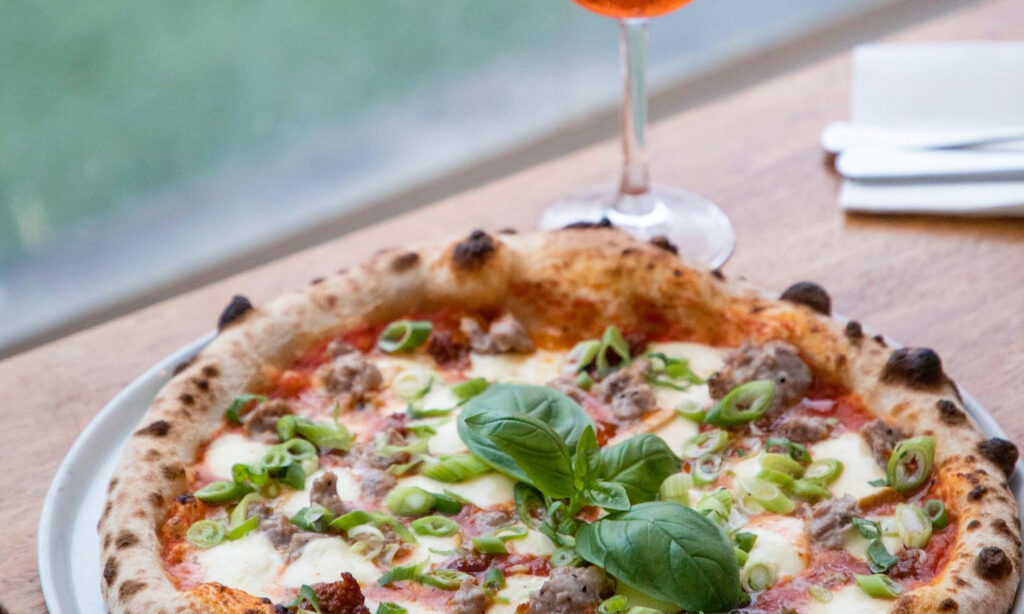 Those who adhere to a gluten free diet will love it too, with genuine skill (read: witchcraft) in the kitchen resulting in gluten free pizza bases that are just as good as regular ones.
Service is always exceptional too: friendly, knowledgeable, and full of personality.
Wok This Way
Vegan cuisine can get a bad rap at times, but Wok This Way is a prime example of the boundless creativity and joy of plant-based dining. Case in point being my vegetable-phobic brother, who had no idea we were visiting a vegan restaurant on my birthday and left more than satisfied with the experience. He even said he'd be keen to go again!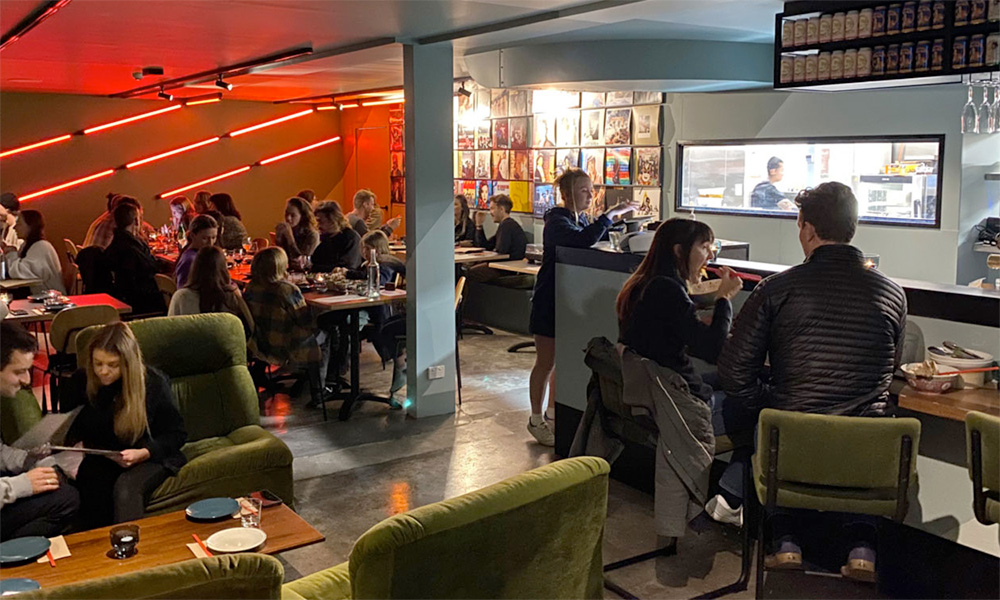 Riffing off the flavours of Asia, the lunch menu features tom yum soba noodles and banh mi, while evenings see it revel in the delights of jackfruit massaman buns, ginger shiitake and glass noodle gyoza, cauliflower jungle curry and more. The desserts are great too!
Barrio
The heart and soul of the Habitat residential and retail precinct, out in the Arts & Industry Estate, is Barrio: a gorgeous casual restaurant spilling into a central courtyard. It's been through a few culinary incarnations over the years, but seems to have found its groove.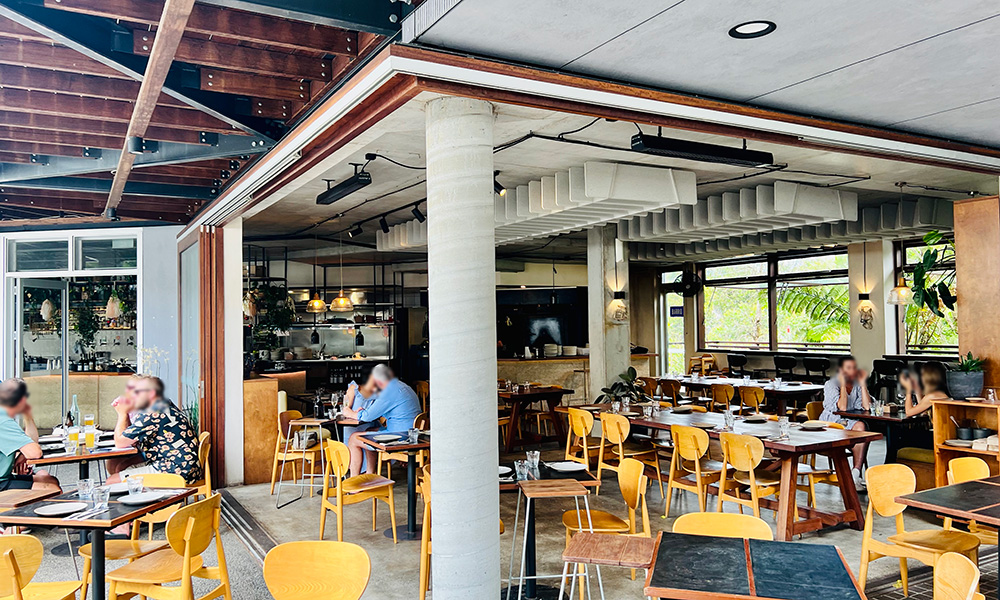 Open for breakfast, lunch and dinner, it's a great spot to catch up with friends (especially if you're seated on one of the outdoor tables under the poinciana tree), with a regularly evolving menu paying homage to the fresh produce of the Northern Rivers.
Three Blue Ducks
Occupying pride of place at The Farm – an 80-acre property just off the Pacific Highway in Ewingsdale – Three Blue Ducks is perfection in every way. The food, the ambience, the views and the service, with a setting tailor-made for getting back to nature.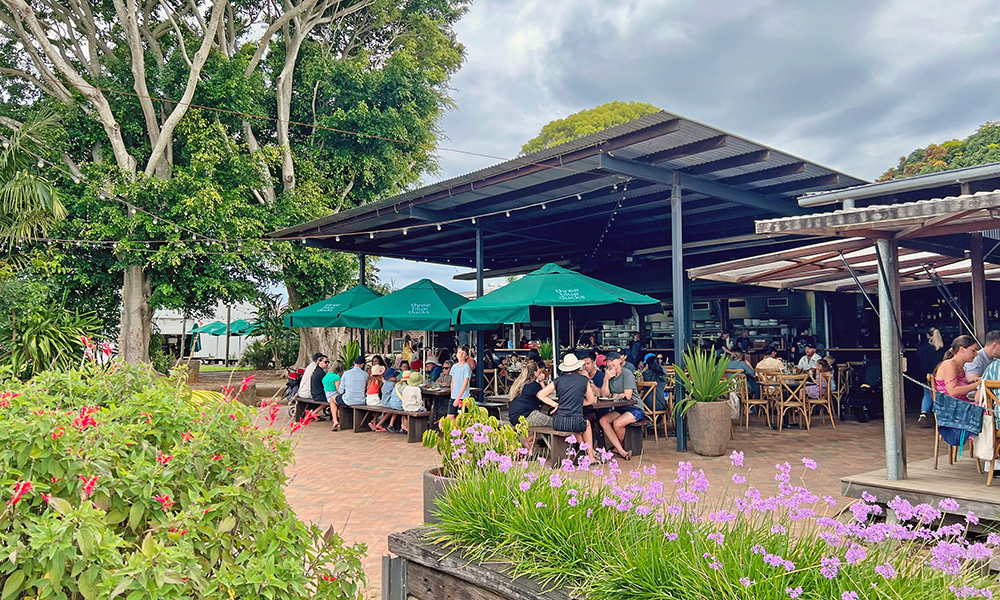 Like its sister venues in Sydney and Brisbane, Three Blue Ducks Byron is about having good fun with honest food that's sourced sustainably. Among the noteworthy dishes are the yellow curry mussels, harissa eggplant with hummus, and coal roasted octopus.