Smoked brisket with cheddar, gherkin and wasabi; eggplant with a jalapeño cream cheese, chilli and halloumi. The croissants from Byron Bay's newest bakery deliver more than just traditional buttery delight – each bite is a flaky explosion of surprising flavours.
Opened in November 2020, Masa Bakery has been quietly flying under the radar since its launch. Its location in the Byron Bay Arts & Industrial Estate (directly across from Circus Arts) is a big reason for that. You don't really stumble across it. As a result, it feels a bit like a local secret. However, as with most places, it likely won't stay that way for long.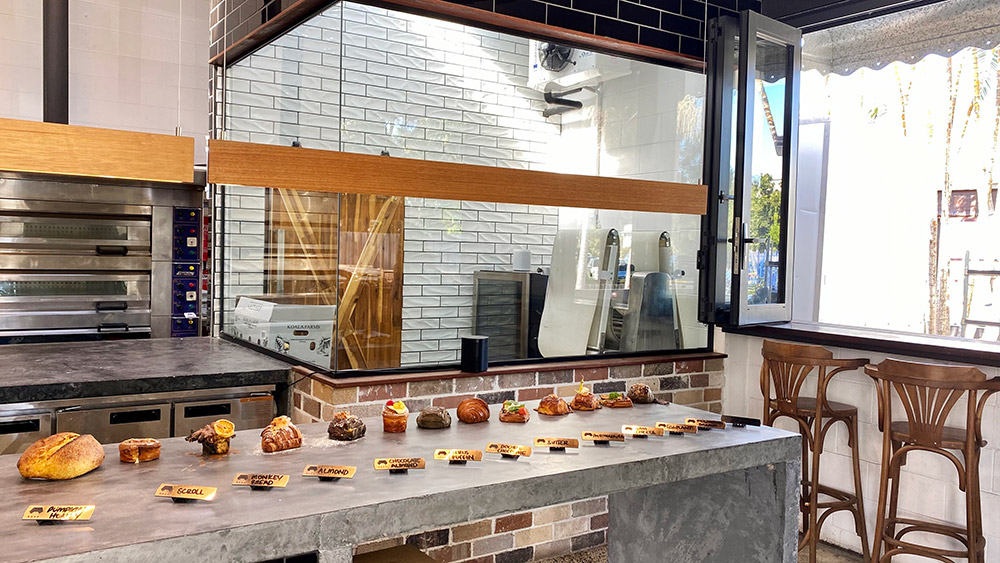 Working just round the corner from the Centennial Circuit bakery, I watched eagerly as the bakery slowly took shape. Just like the layers in puff pastry, it took a long time to perfect. When the doors finally opened, the scent of freshly baked croissants was hard to resist.
Originally from Colombia, chef José Rojas moved to Australia around 15 years ago to broaden his culinary skills and work in some of the top kitchens around the country. His resume includes some impressive names such as Harvest Café in Newrybar, and Sugardough Bakery in Brunswick East.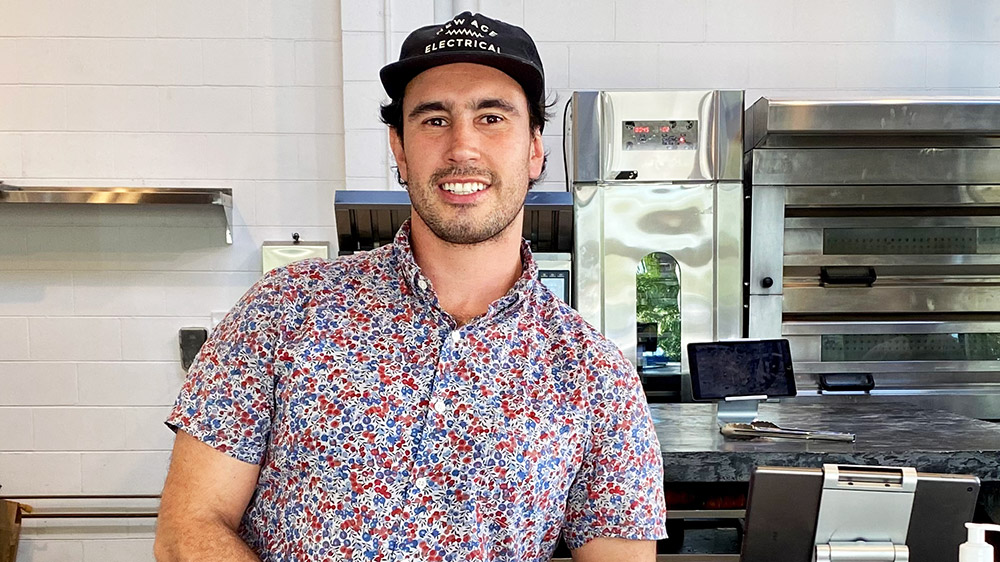 Though a long-time baker, he says it wasn't until he worked at Sugardough that his passion for croissants really grew. It was the pursuit of perfection, the precision required to create a consistent volume, look and shine every time that captured his attention and never let go.
Moving to Byron Bay with his partner in 2017, Rojas says he spotted a niche for a bakery that specialised in croissants, creating a destination and experience, not just a bakery.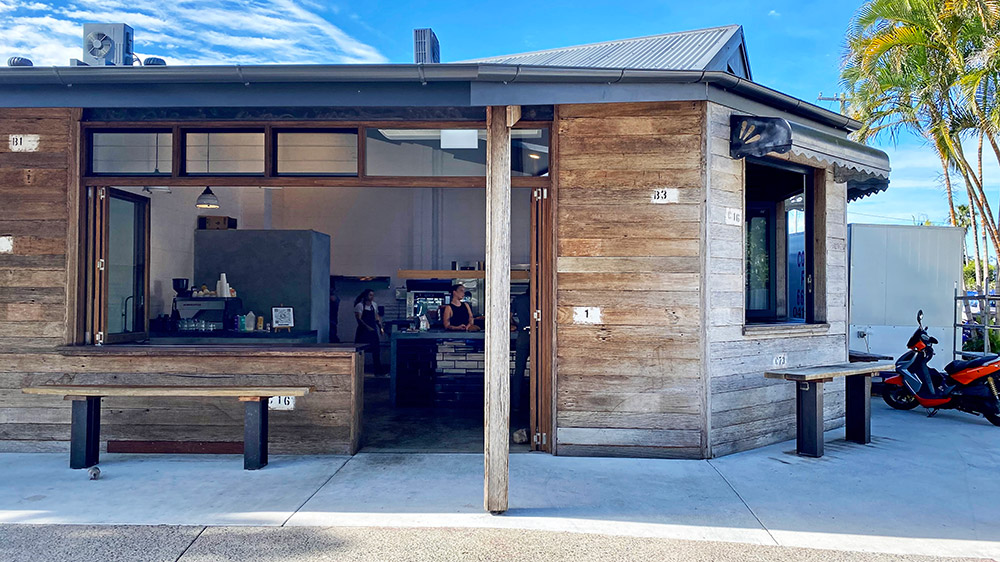 The best croissants in Byron Bay
With Masa, Rojas has drawn inspiration from a range of cuisines he's worked with in the past – Indian, French, Korean, Chinese and Thai – and put his own stamp on the old French favourite. Because, as he says, you have to keep things interesting not only for customers but for yourself. As the growing waistlines of many locals attest, he's hit the nail on the head and made something really special.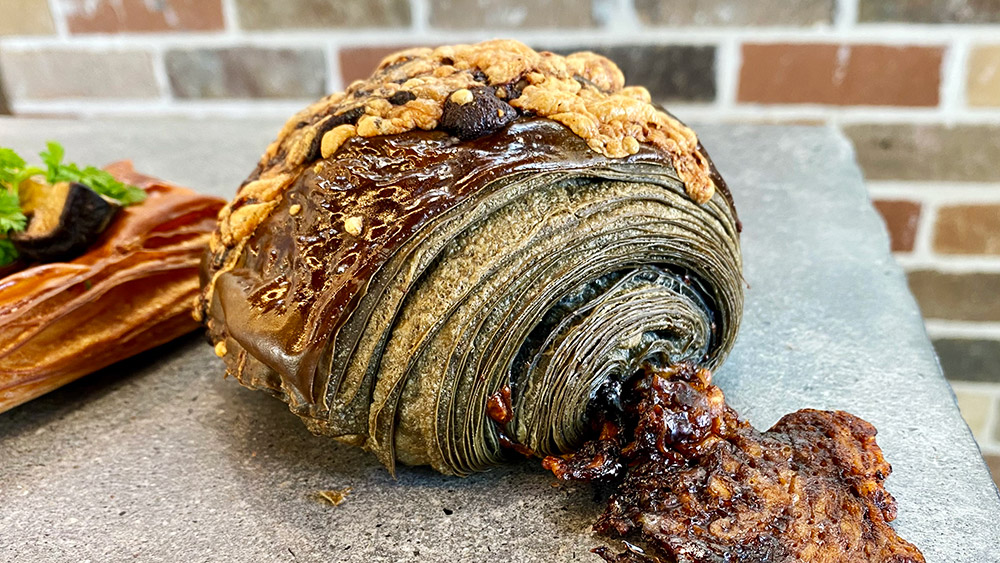 "It's really funny because a lot of people think that Byron Bay is a very health orientated, which is true to an extent," Rojas says. "But, when they go out to a café, I feel like they just want to experience something really particular, really amazing. That's what we've tried to create here. Even though people are health conscious, it's their cheat day. You come and get that one thing maybe once or twice a week. It's special."
There's a lot of trial and error in the Masa kitchen. Rojas is always trying out new recipes and flavour combinations. The result is a regularly changing menu that includes a pumpkin and honey sourdough, a citrus cruffin (a muffin-shaped croissant), and a mushroom danish, together with favourites like the double chocolate croissant and monkey bread.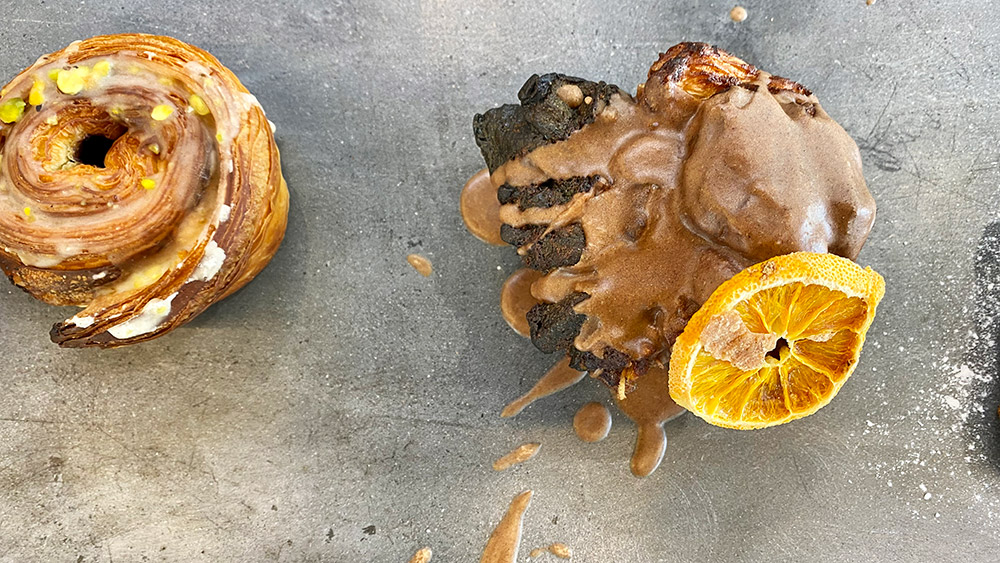 "Last week I made a Gochujang chilli, roasted garlic and onion bread. I feel the only way I arrived at that is because I spent years making kimchi, which is so delicious, and I just thought 'why can't we just add that to the bread?' How do we do that? No one else does that, adding the chilli to the bread, but it worked so well."
The menu changes often, with the day's offerings spread out along the concrete bench in the bakery. However, there are number of favourites that are always available. Two of Rojas' must-tries are the chocolate almond croissants, which he describes as "a birthday cake" made with four sticks of chocolate and charcoal powder; and the cruffin, which is made with local macadamias and often changes to include seasonal local produce.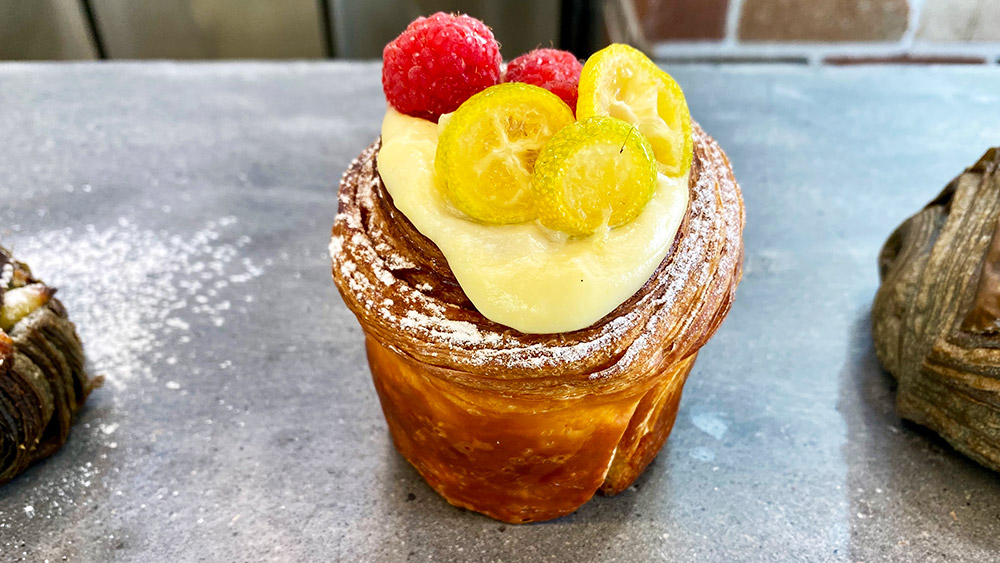 Sourcing local wherever possible is a big part of Masa's ethos. Eggs and milk, for example, come from local farmers, with Rojas describing the milk as so full of cream that it doesn't need any extra added to the recipe, because it's "the real thing as it was meant to be".
After eight months, Rojas says he's loving Masa more than ever. His ultimate goals are to simply create more recipes and combinations, empower his team to build their skills and confidence, and keep creating something unique people can't find anywhere else.
Where is Masa Byron Bay
8/18 Centennial Cct, Byron Bay NSW 2481
For more info, visit www.instagram.com/masabyronbay/