2020 was the year that travel forgot. Planes were grounded, icons fell from the skies, and all signs pointed to my favourite airline folding like a deck of cards too. And it almost did. Virgin Australia and I were about to say our last goodbyes when a new owner thankfully swooped in to save it at the last minute. Like a phoenix rising from the ashes, Virgin Australia 2.0 is now flying high once again.
But has it changed? Here's what you can expect aboard the new Virgin Australia.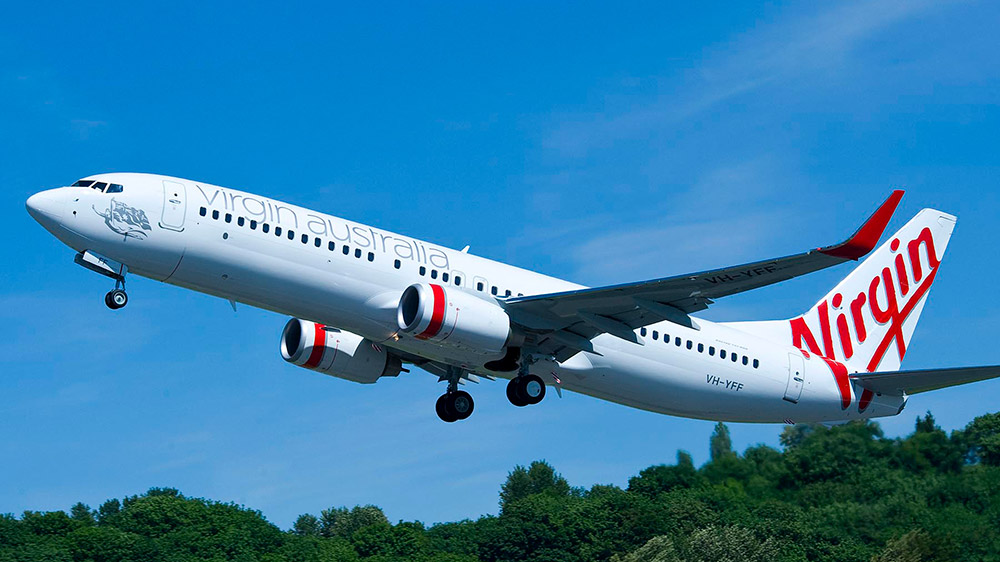 Aircraft: Boeing 737-800
Route: Sydney to Perth
Flight time: 4 hours, 35 minutes
Flight #: VA565
Seat: 1A
The Lounge
As is the way in this brave new world of travel, the Virgin Australia lounge experience has changed. Gone are the days of self-service meal offerings, making your own sandwich, and then eagerly waiting as it toasted away on the sandwich press. Instead, there's now a choice of pre-prepared meals. The menu includes light snacks such as hummus and pita bread, cheeses, biscuits and fruit, together with more substantial dishes like roasted vegetable wraps and a Thai beef noodle salad. Staff were on hand to take orders.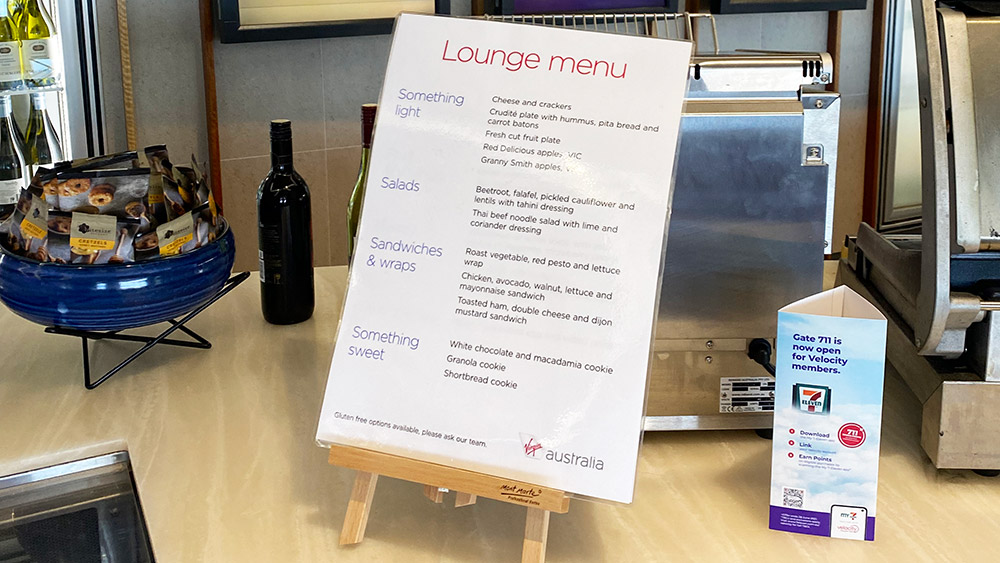 The Service
Once onboard, the service was very similar to the pre-Covid days, with a few tweaks. Aside from the safety briefing, face masks were worn for the entire flight. Tyra Banks would have been proud too – staff on my flight were experts of the smize (a smile with your eyes). Their masks with printed-on smiles may have helped too. A glass of sparkling wine or water was offered just before take-off, with in-flight meal selections taken once we were in the air.
The Seat
Business seating onboard the 737-800 consists of eight seats in a 2-2 configuration. All seats have a 95cm (38in) seat pitch and 49.5cm (19.5in) seat width, with a small but appreciated 12.7cm (5in) recline. A universal power outlet is conveniently located between the seats (it's only turned on after take-off), with a tray table hidden in the arm rest. The once-brilliant Virgin Australia in-flight magazine, which I always made a point to nick on the way out, has sadly gone the way of the dodo. Fingers crossed it makes a return some day.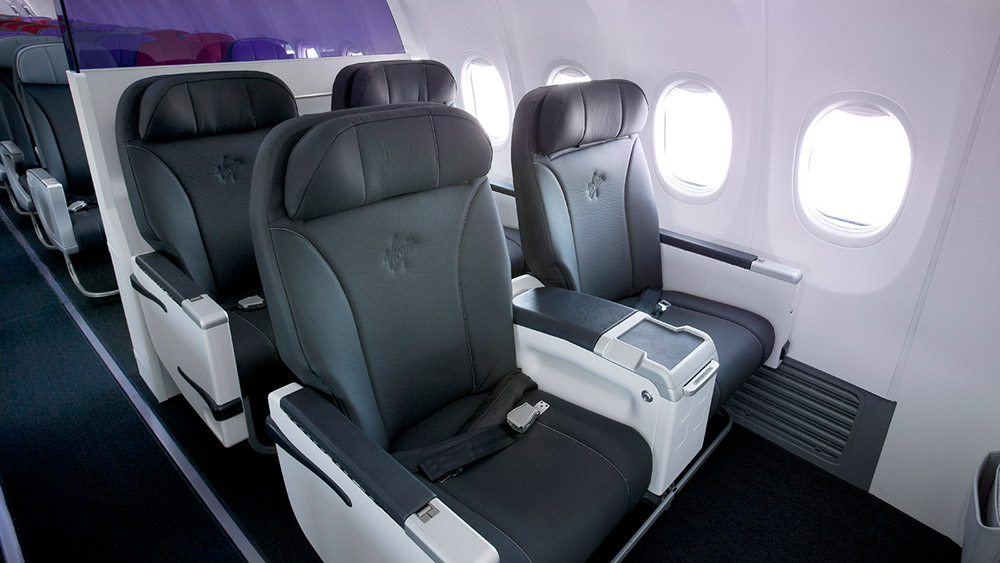 The Food & Beverage
The most obvious change on Virgin Australia 2.0 is its meal offering. After a decade with talented celebrity chef Luke Mangan in the wings they've decided to go it alone and stand on their own two feet. For the most part it was an enjoyable experience on my flight. The meal I received was filling and delicious, though I did miss the theatre, presentation and staggered courses of the previous menu. White linen tablecloths and Opera House salt and pepper shakers are no more.
There were two options for dinner: Moroccan chicken, or pumpkin gnocchi served with a tomato ragout. I chose the gnocchi. It was served with broccolini, pumpkin with a chili and sesame seed coating, feta and a tomato and spinach ragout. There was also an accompanying side dish of salami, a stuffed baby pepper, and some roasted zucchini. Cheese and crackers, and a slice of tiramisu for dessert completed the meal. Wines were also offered and refilled regularly.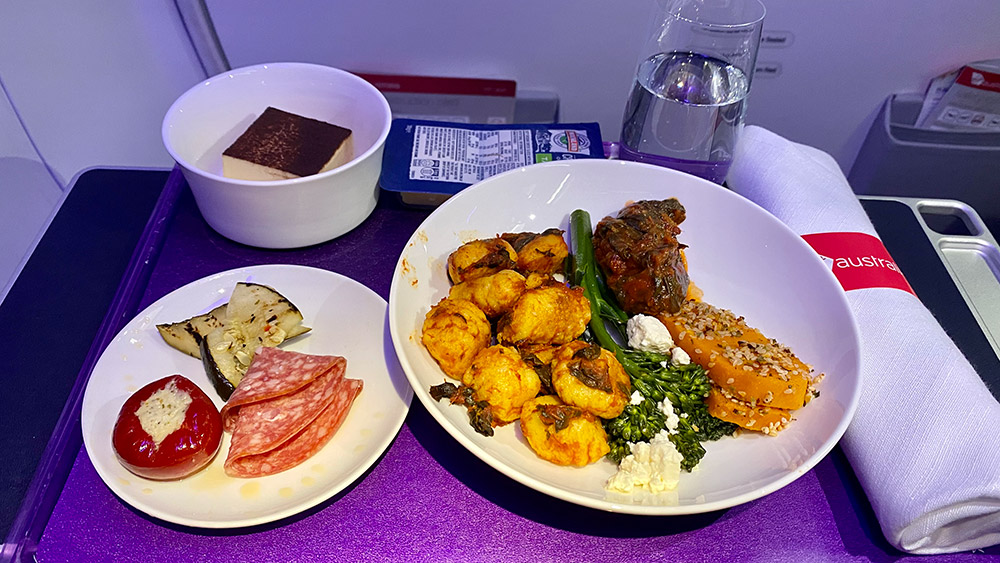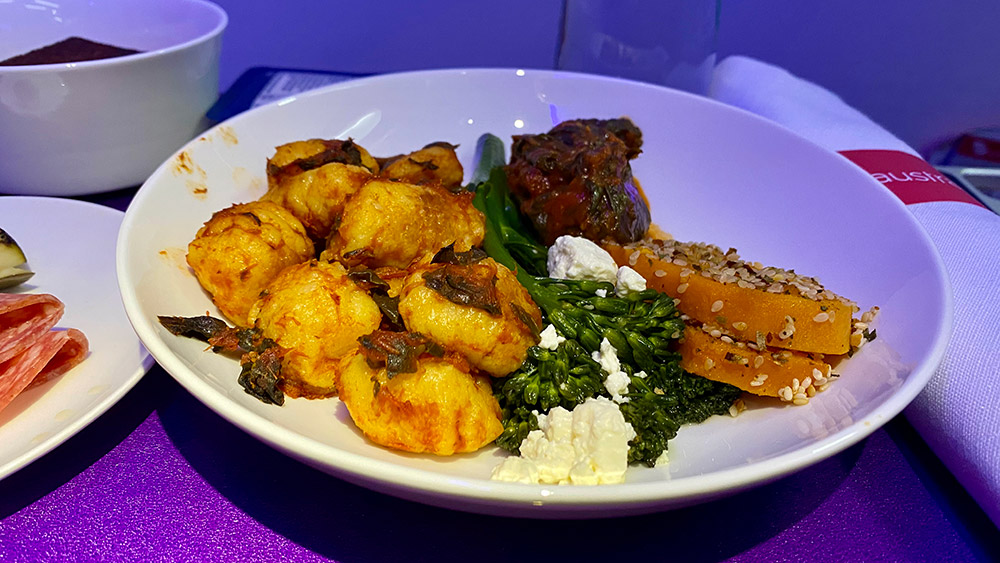 The Entertainment
Virgin has been kicking goals with its inflight entertainment for years. That thankfully hasn't changed. The Virgin Australia Entertainment app remains slick and easy to use, with a range of recent and classic release movies and television shows to choose from. Just remember to download the app prior to departure though, otherwise you will have the pleasure of staring at the seat back in front of you with no in-flight magazine on hand to save your sanity.
The Verdict
Aside from a few subtle changes, service was pretty much the same as it was pre-2020. And, despite my occasional longing for the A330 with lie-flat beds that previously operated on the route, it was an enjoyable flight and delight to finally be back onboard Virgin again.
– I travelled at my own expense