Brisbane is a city that deserves more than just a fleeting visit. There are lots of fantastic hotels to choose from, but the one that always sticks out to me is the Park Regis North Quay. You literally can't miss it as you exit the M1 northbound on Turbot Street – it's directly in your line of sight, watching over Brisbane River like a towering sentinel.
Though I've seen the hotel from afar many times, I've never actually had a chance to stay there until recently. And I'm so glad I did. Besides having one of the most unbelievable views of the Brisbane River of any hotel in the city, it was actually pretty convenient too.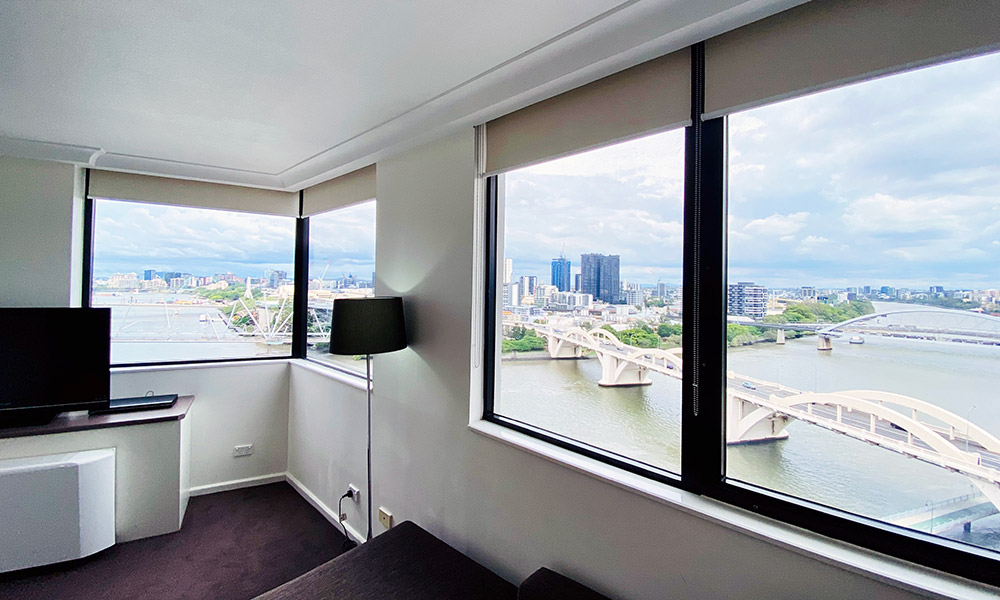 The Park Regis is on North Quay just above the Pacific Motorway, around five minutes walk to Roma Street Station, 10 minutes to King George Square, and around 15 minutes to both Queen Street Mall and the Queensland Performing Arts Centre at South Bank.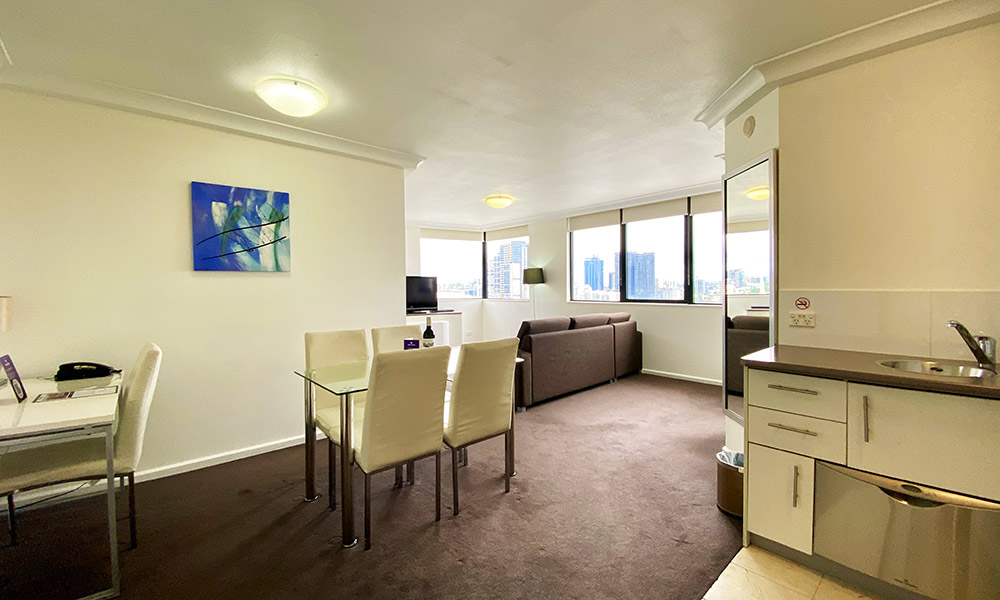 The hotel itself has been around for a while, but recent refurbishments have helped the property to remain fresh. I'd say it sits comfortably in the mid-range price bracket.
My Superior River View One Bedroom Apartment on the 11th floor was spacious and warm, with corner windows flooding the bedroom and living area with light. A kitchenette and dining table, small work desk, and spacious lounge area provided plenty of flexibility.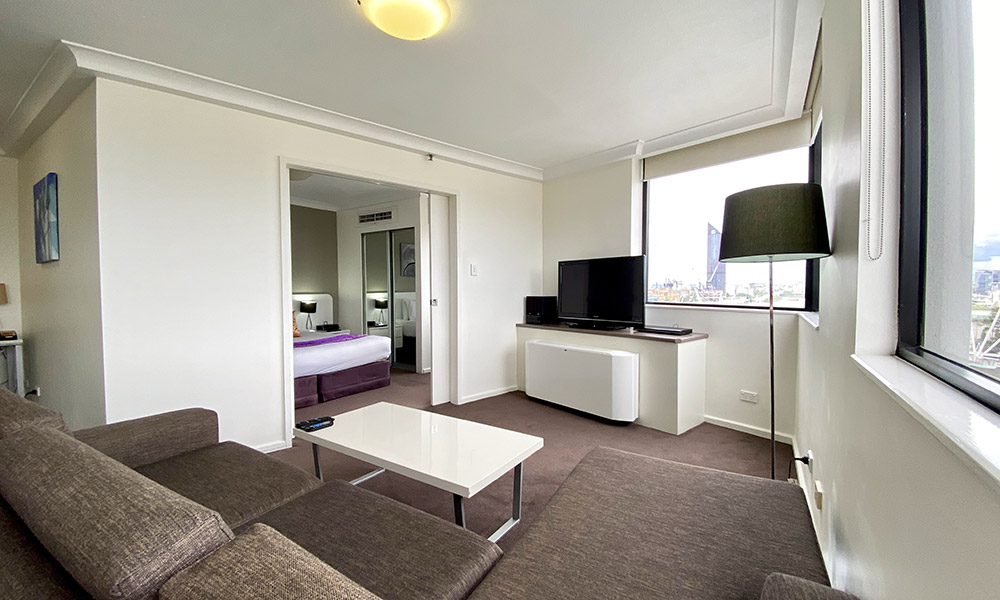 The view was spectacular, looking to Victoria Bridge and South Bank from one side, and out towards Toowoong and the Brisbane hills far beyond from the other. I spent longer a lot than I care to admit taking photos at different times throughout day and night.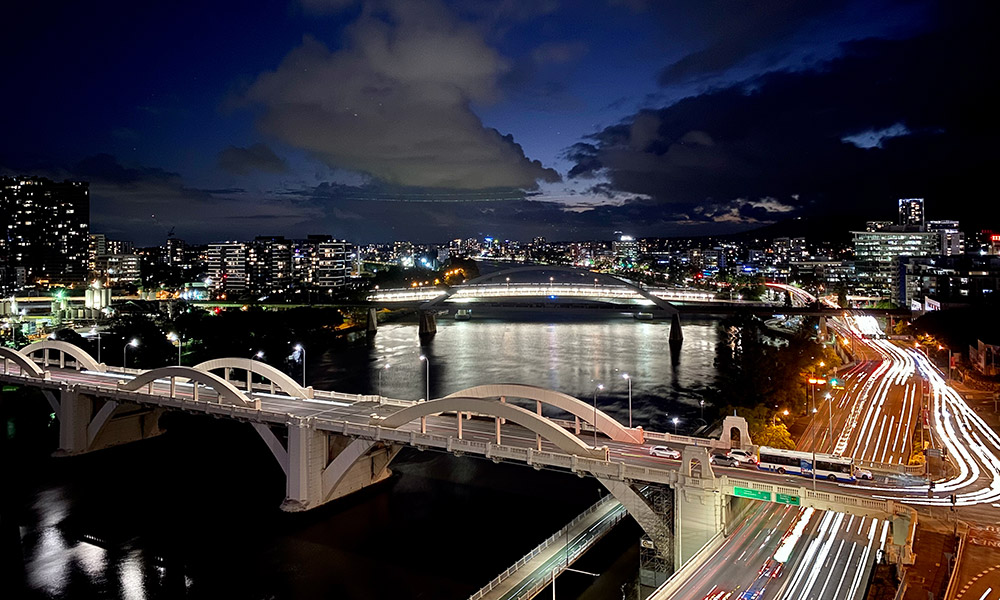 Beyond my apartment, the hotel featured a rooftop pool (though it was a little chilly the day I visited) and a new co-working space on the ground floor, the Hive Club. You can read my review here. It's a great option to work in if you're travelling.
But back to the reason I was in Brisbane in the first place. I needed a city break!
After spending most of the past year in and around our home near Byron Bay, it was nice to swap rural life for the city, to enjoy that energy you get in the mall, to try new food, and also seek out the street art that's been clogging my Instagram feed in recent months.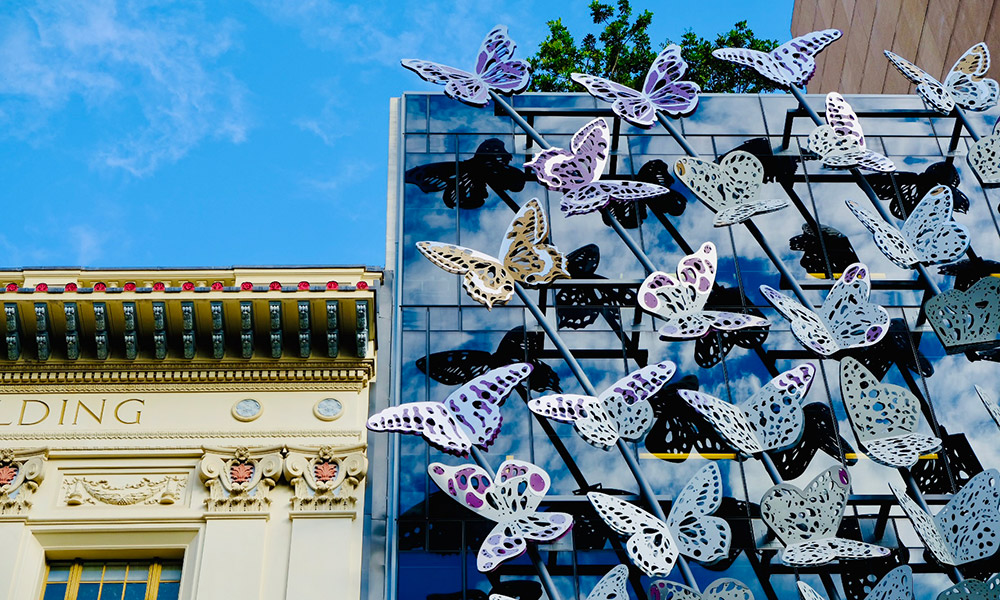 Like most big cities, the street art scene in Brisbane is strong. Though my weekend was primarily spent in the CBD and South Bank, there was no shortage of amazing murals to be found. The vibrant street art of Fish Lane in South Bank, in particular, was a revelation.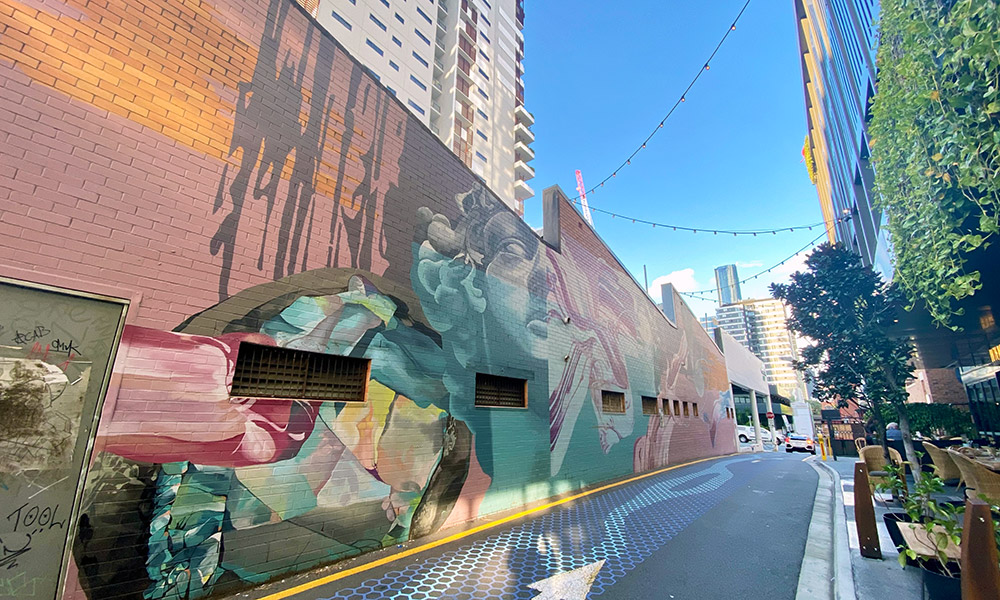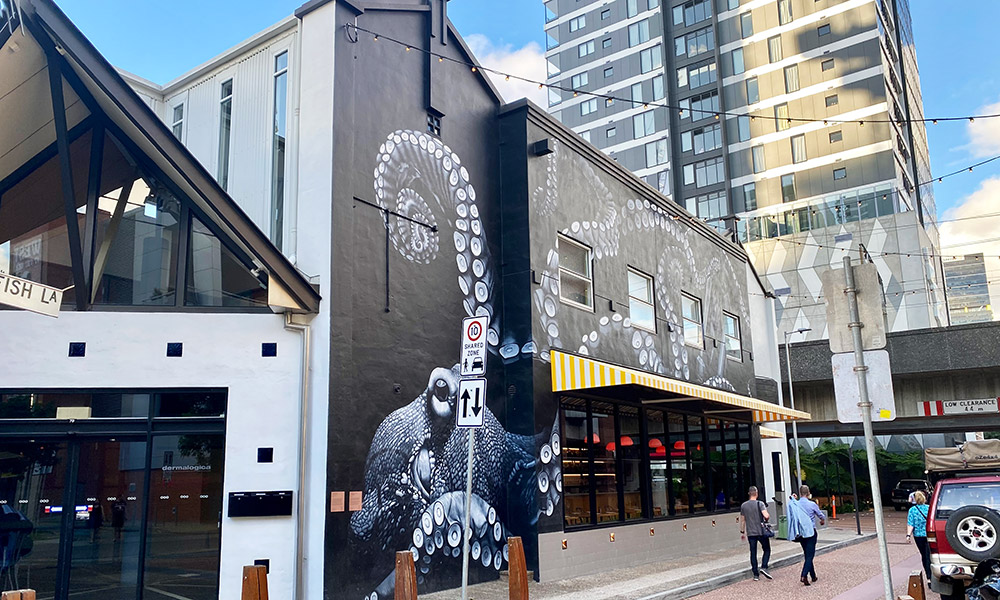 Though not the newest hotel in town, Park Regis North Quay is definitely worth a visit. It's an excellent base for a couple of nights while you soak up the bright lights of the big city, with the kitchenette facilities and Hive Club making it ideal for work trips too.
For more info on the Park Regis, visit parkregisnorthquay.com.au
– I stayed as a guest of Park Regis North Quay