I'm a firm believer that it's the people who make a place. That's especially true at Girraween Estate in the Granite Belt wine region of South East Queensland. Owners Lisa and Steve Messiter don't just sell wine, they also grow and harvest the grapes, crush and make the wine, bottle, label, market and somehow even find time to be in the cellar door too.
Girraween Estate is a boutique vine-to-cellar-door experience – and it's made even more special thanks to the two smiling faces leading my group on a behind the scenes tour of their winery and cellar. The passion the Messiters share for their wines is infectious.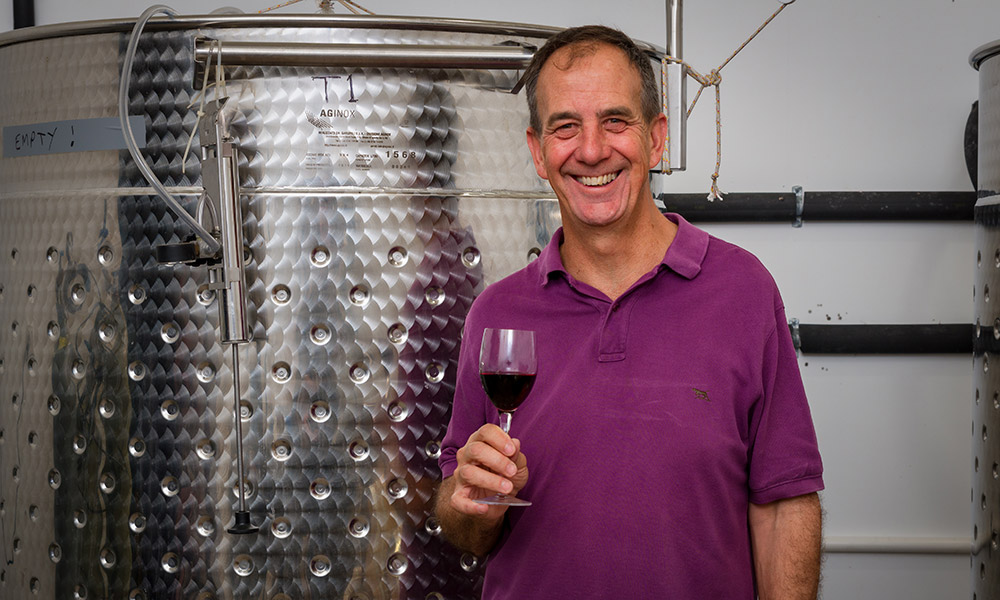 Swapping chemical engineering for wine making, Lisa and Steve purchased the established vineyard in 2009. The previous owner had been growing grapes and having them made into wine offsite for decades. After continuing the status quo for a time, they soon realised that some drastic changes were needed to achieve the vision they had for their winery.
Half of the vines were removed, bringing it back to a more manageable nine acres. The wine making process was completely overhauled too. The couple purchased some basic wine making equipment and launched their first homemade vintage back in 2012.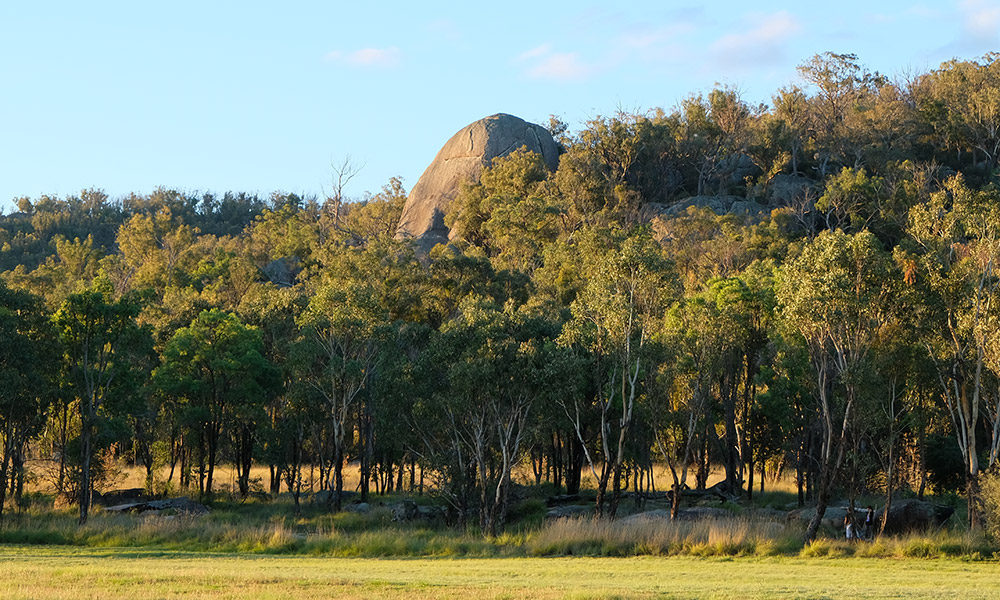 Aside from a few missteps as they learned the ropes, like as a sparkling sauvignon blanc Steve described as 'a bit unusual', Girraween Estate has developed a reputation for delicious reds, whites and sparkling wines. Highlights include a sparkling rosé made with cabernet sauvignon, a fruity shiraz cabernet, and a bright and citrusy unwooded chardonnay.
Walking through the processing facility directly behind the cellar door, it's immediately clear how much manual work goes into the 10,000 bottles they produce each year. Nothing is automated at Girraween Estate; it's all done by hand – one bottle at a time.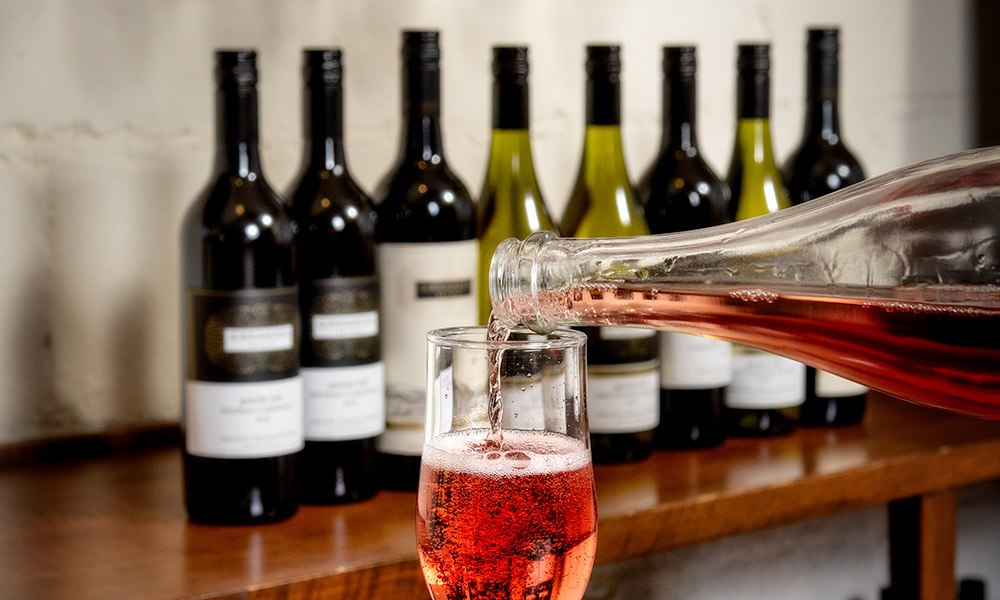 And the results speak for themselves. The trophy wall in the cellar door is adorned in numerous gold, silver and bronze medals, including a prestigious award for Champion Queensland Red Wine picked up at the 2017 Australian Small Winemaker's Show.
"It's really authentic wine making," says Steve. "It's also much more sustainable now. Lisa and I do all of the vineyard work ourselves. We've known each of our wines since they were grapes. We grew the vines, we picked the grapes, and we made the wines right in here."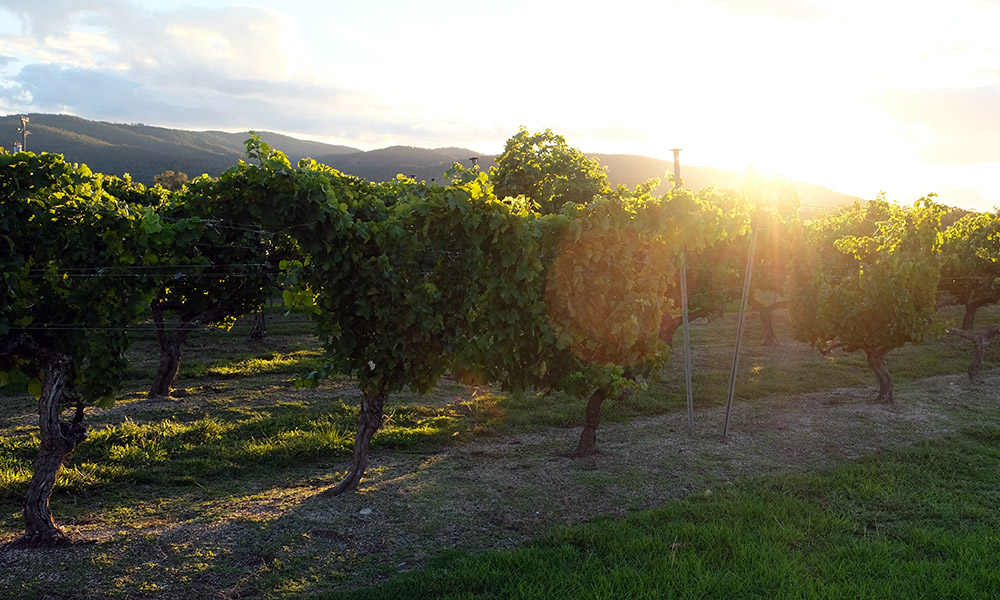 Though Steve humbly says the heavy lifting is done by their grapes, the couple's chemical engineering backgrounds certainly would have helped them to not only pick up the wine making processes but to experiment, refine and perfect each of the wines they make.
"Lisa and I both originally trained as chemical engineers. We're used to creating systems and following procedures. Once we learned the microbiology, which is basically all that matters when making wine, the actual process of wine making wasn't too bad for us."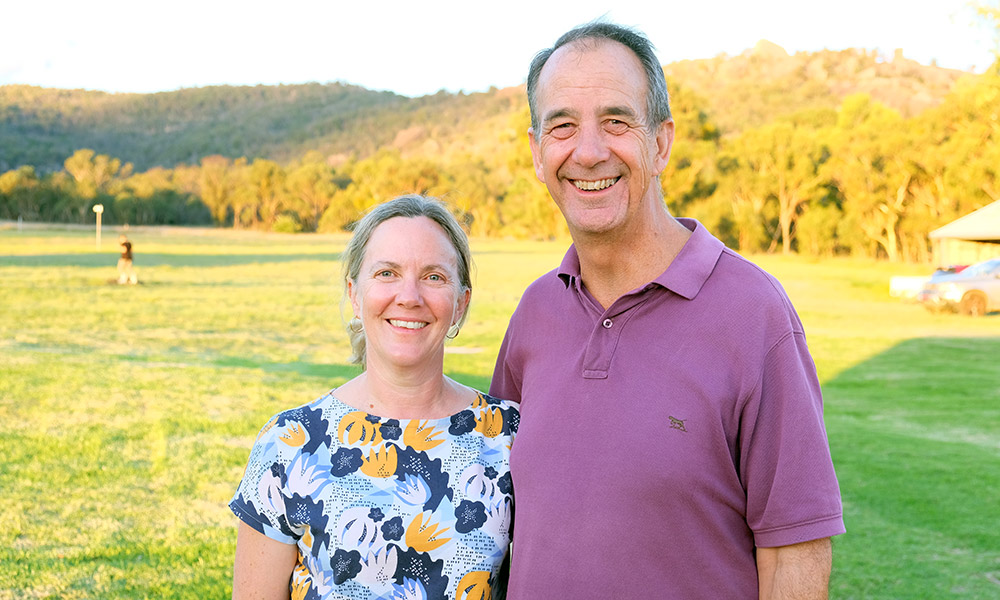 Though not as well-known as some of Australia's wine regions, such as the Hunter or Barossa, that's part of what makes the Granite Belt so appealing. Just 2.5 hours from Brisbane, on the border of Queensland and New South Wales, it's a region where family-run wineries abound, where passion is real and the stories are just waiting to be told.
Girraween Estate wines are available online, at the cellar door, and at three breweries in Brisbane – Green Beacon Brewing, Ballistic Beer, and All Inn Brewing Co.
For more info visit girraweenestate.com.au