Do you ever look at the available memory on your hard drive and think, 'Where did all that storage go? I swear I had more'. I did that recently and discovered that I actually did have quite a lot saved on there – over 120GB worth of travel photos, to be precise.
Rather than leaving them to gather digital dust in a folder 17 levels deep (it's a very handy way of finding images later), I thought it was time to turn them into something that I and hopefully others might be able to enjoy. It's also a good way to relive the memories.
The first to get this treatment is remarkable Kinkaku-ji Golden Pavilion in Kyoto, which we visited over the Christmas/New Year period at the end of 2018.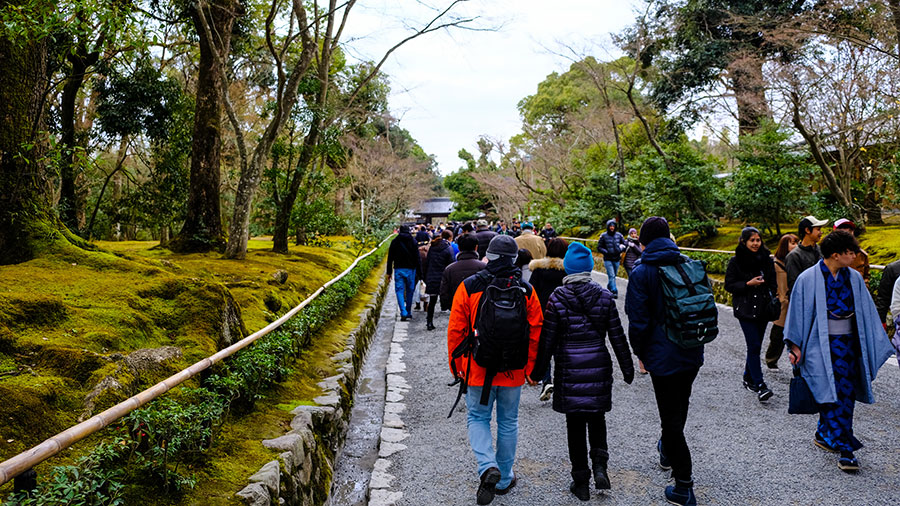 Kyoto's most famous sight, the three-storey pavilion was first built in 1397 as the retirement residence of the shogun Ashikaga Yoshimitsu. The official name is actually Rokuon-ji, meaning 'deer garden temple', but the more literal description is how most people refer to it now. Set beside a stunning reflection pond, the pavilion is photographer's dream come true.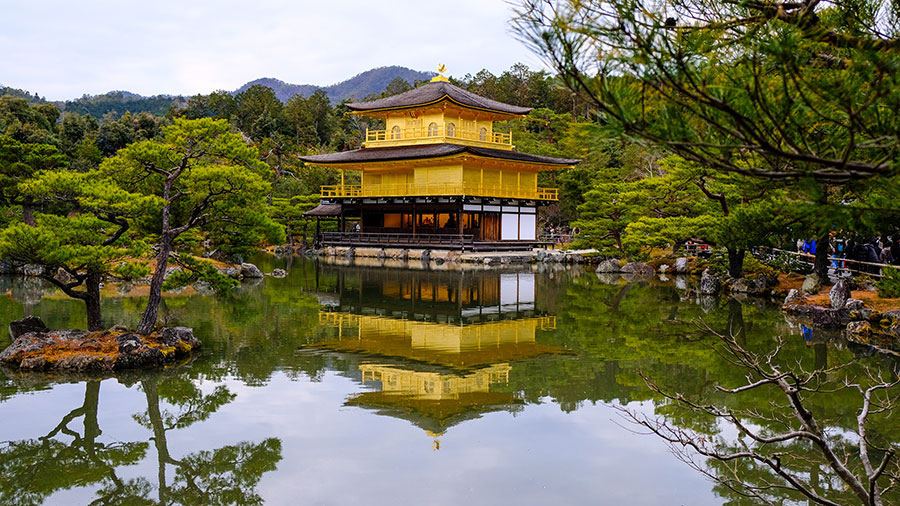 The upper floors are gilded in spectacular gold leaf, while the lower level features natural timber pillars and white plaster. Visitors are not allowed inside the pavilion. However, you can usually view the statues of Buddha and the shogun Yoshimitsu on the ground level from the viewing area across the pond (if the doors are open, that is).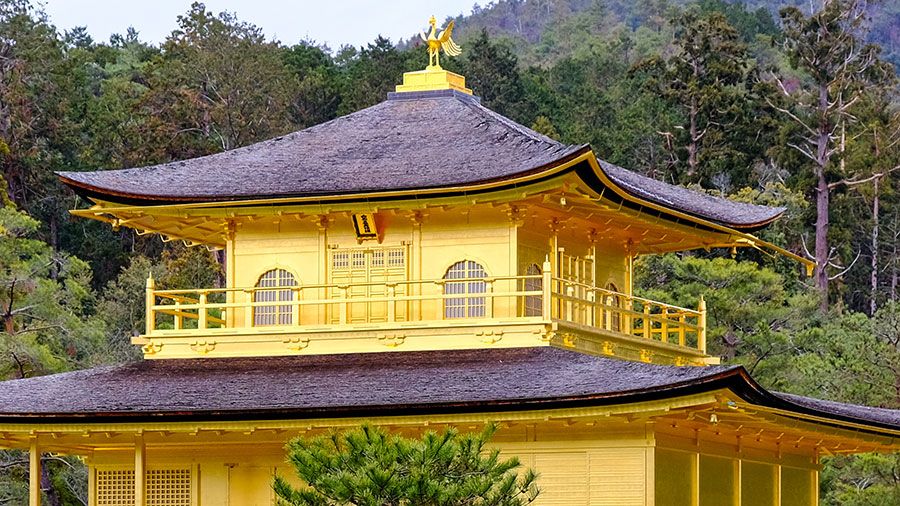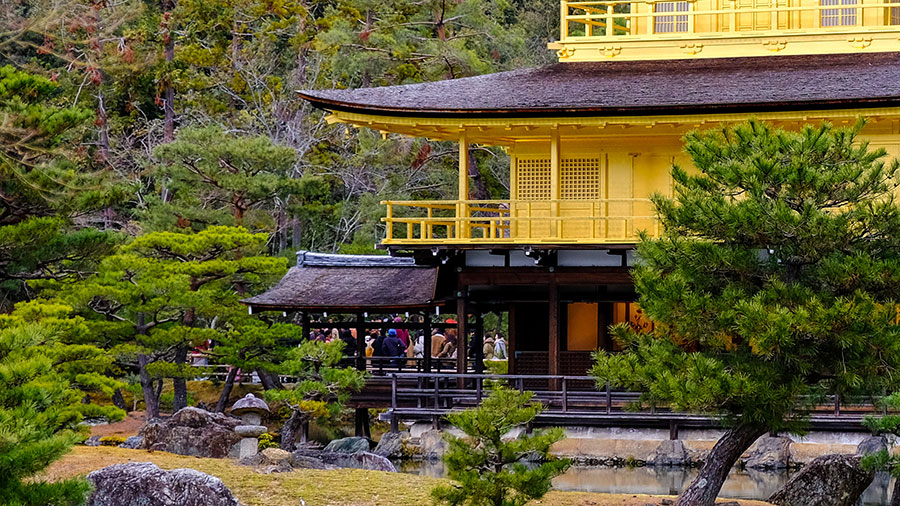 It was heaving with both local and international visitors the day we arrived. Thankfully the way the main vantage points were set up you can still capture that near-deserted photo that everyone wants. Turn around and it was a very different story, but it did result in some fun 'expectation vs. reality' photos.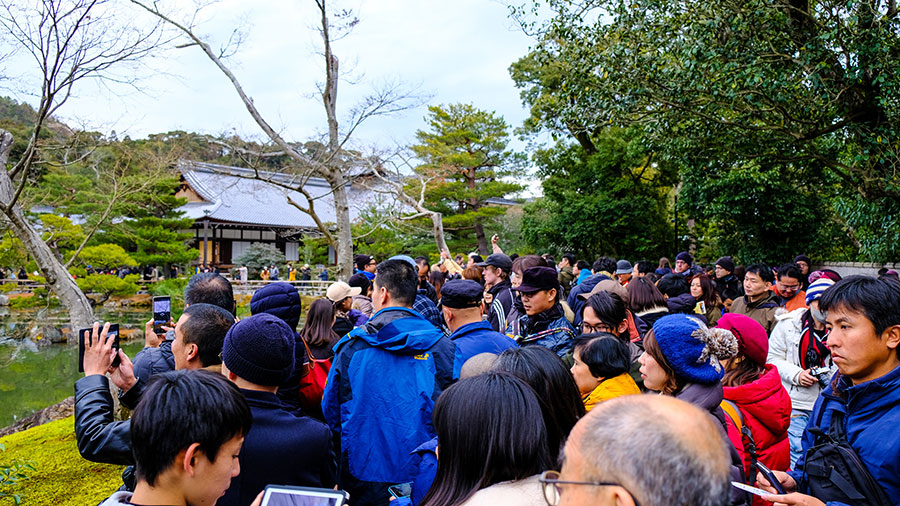 Those who wisely chose not to jostle with others to nab that famous view were still able to capture some stunning images from around the edges of the pond. I think the pine trees lining its shore (some of which are 600 years old) add more character to photos, rather than just straight carbon copies.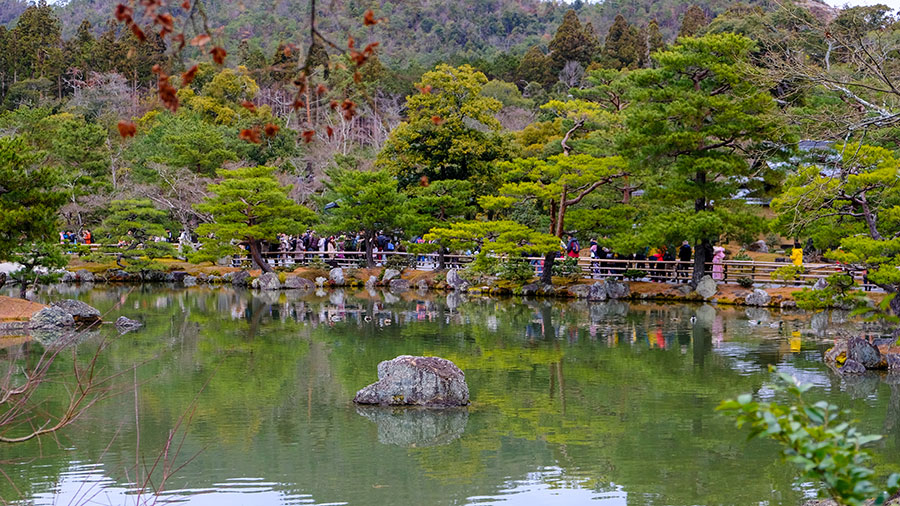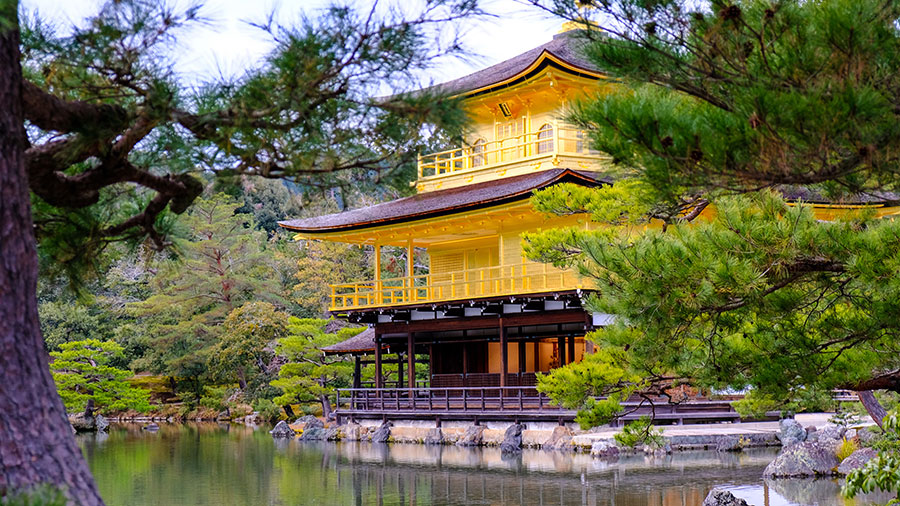 You do feel a little like a migrating salmon as you explore the grounds, as there's a strict circuit which everyone must follow. It takes you to all of the main sights, as well as some smaller (but still impressive) ones like Anmintaku Pond, which is said to never dry up, and various lookouts. Those who went against the stream had their work cut out for them.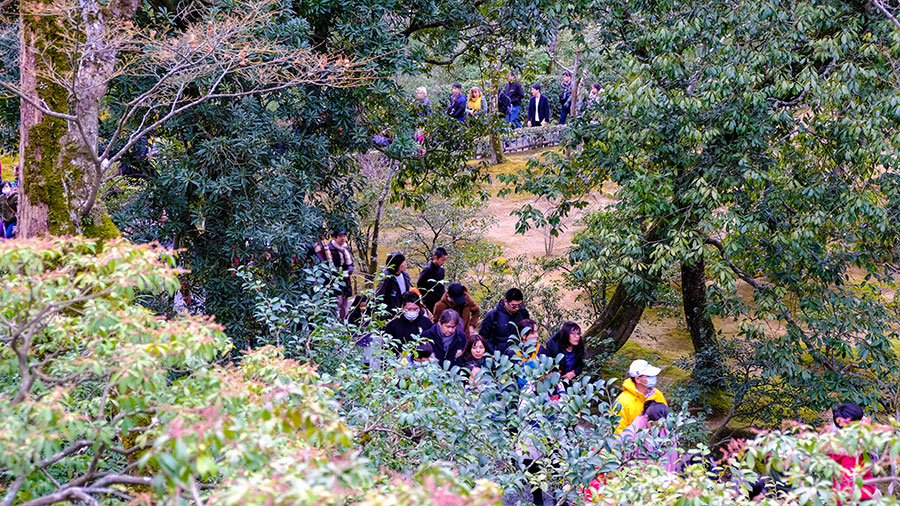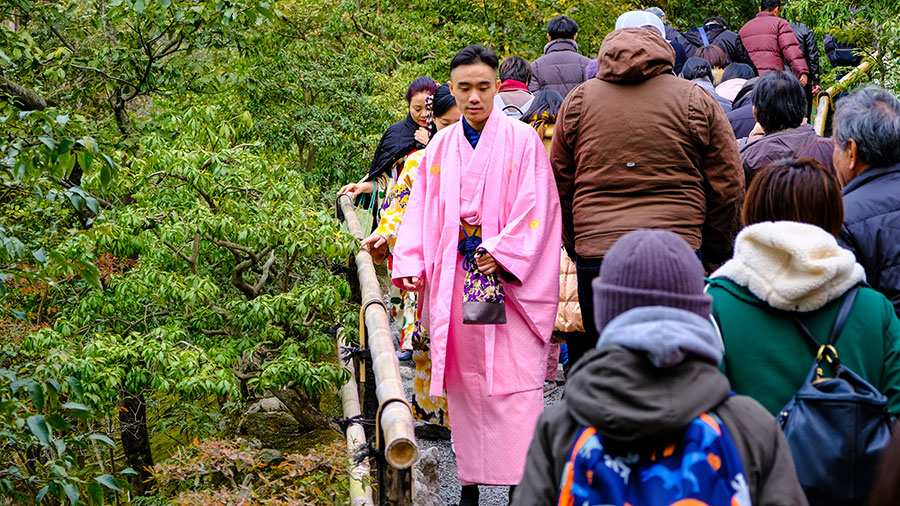 Besides the main pavilion there's plenty to see throughout the complex. The gardens are exquisite and much the same as they were in the time of the shogun. You feel like you've stepped into an ancient, magical world with lichen growing on the trees and vast expanses of moss on the ground.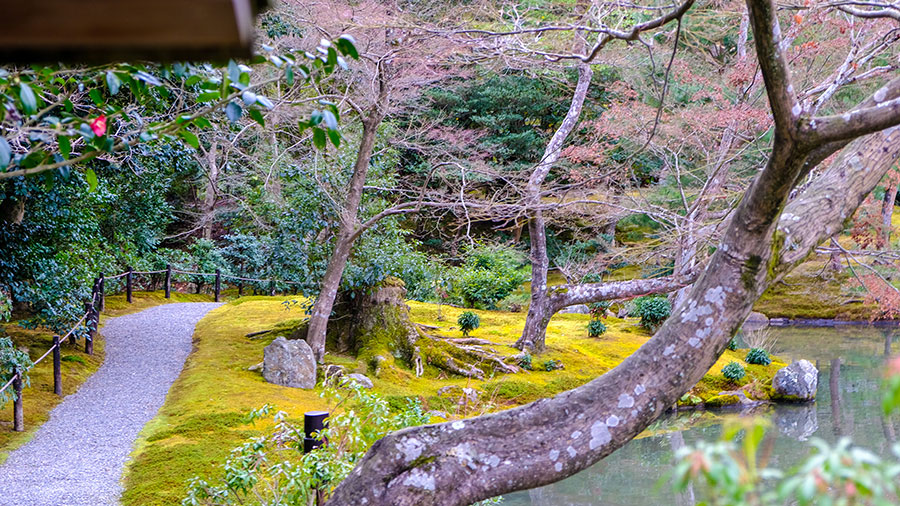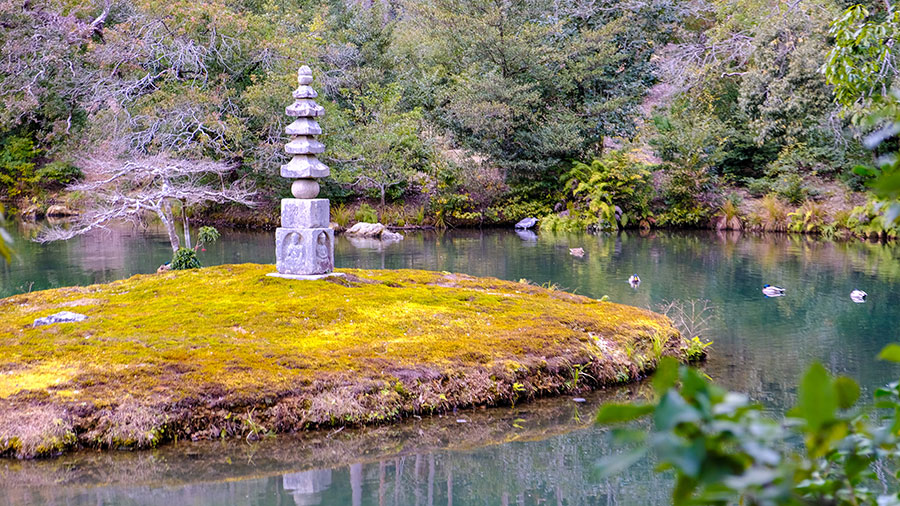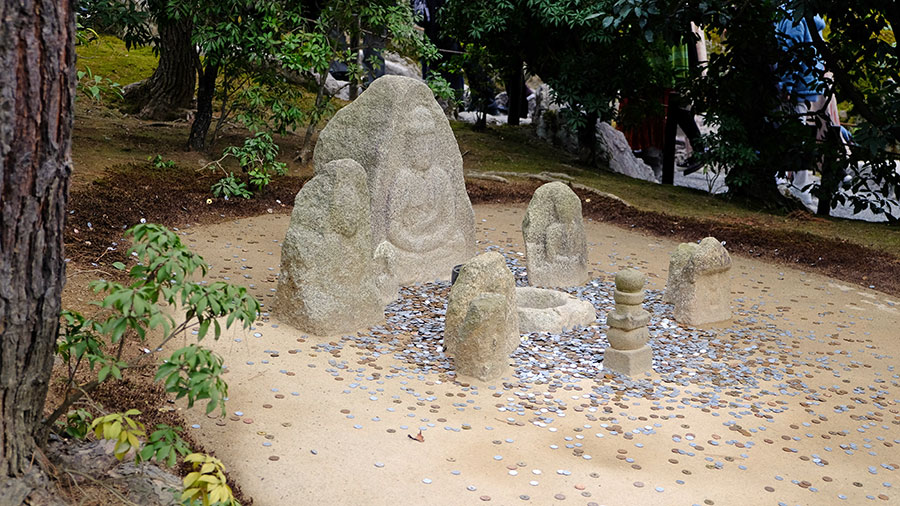 People watching was an unexpected highlight. While most Japanese don't wear kimonos on a daily basis, they do love any opportunity to dress up. Elaborate costumes every colour of the rainbow can be hired throughout the city. It adds to the feeling you've stepped back in time, though the occasional iPhone appearing does shatter the illusion.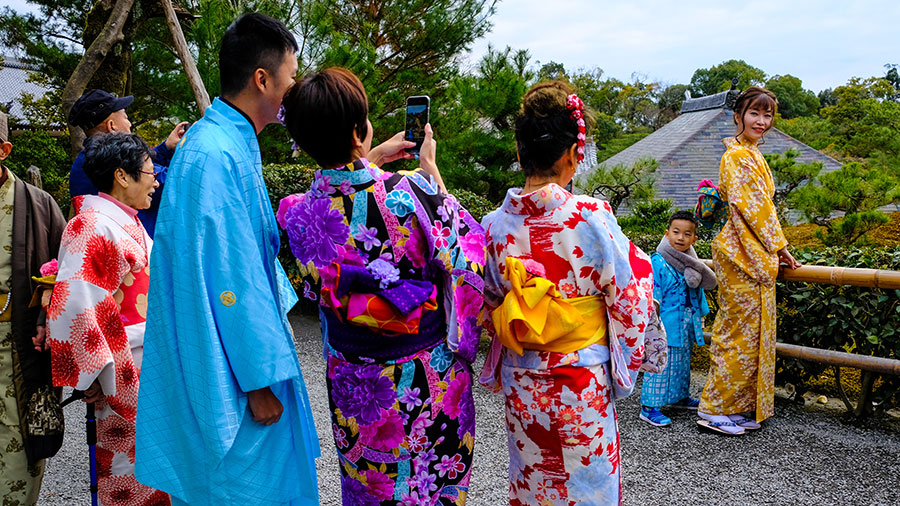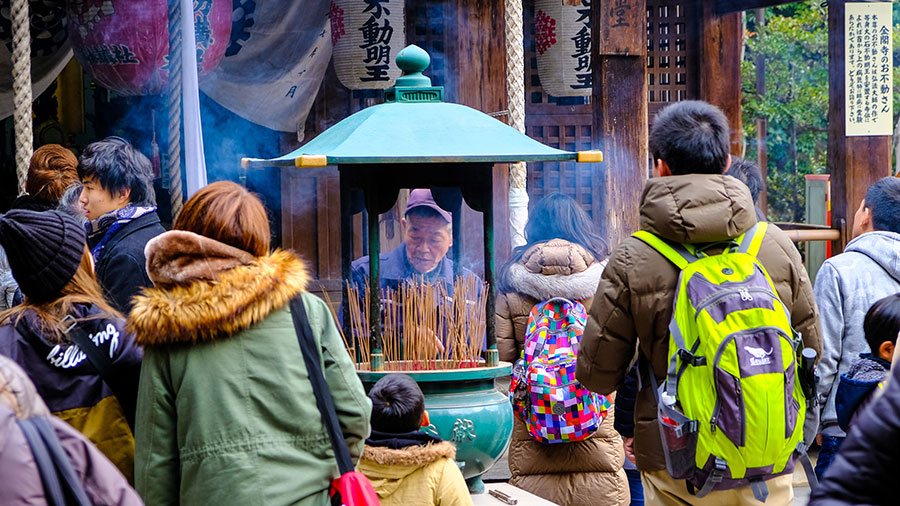 If you have the opportunity to visit Kinkakuji, do it! It's absolutely stunning. If we were to do it all again, an early morning visit would probably be best. You won't regret it.