I love an urban escape as much as the next man, but sometimes it's nice to leave the big city behind and reconnect with the natural world. While places like Springbrook National Park and the rolling hills of the Byron Shire Hinterland are my getaways of choice nearby, there are a lot of incredible places further afield we wouldn't mind getting lost in.
Inspired by their recent survey on traveller habits, which found almost half of travellers long for an escape where they can switch off and escape, Booking.com has compiled six essential destinations for travellers who want to get up, get out, and get lost across the world.
Emerald Lake, Canada
Embrace your inner Canuck with an escape to the mesmerizing Emerald Lake in Canada. Located in the Yoho National Park, surrounded by the spectacular Rocky Mountains, Emerald Lake Lodge offers a cosy place to stay with wood fires, an outdoor hot tub and three restaurants. The contrasting landscapes will leave you speechless.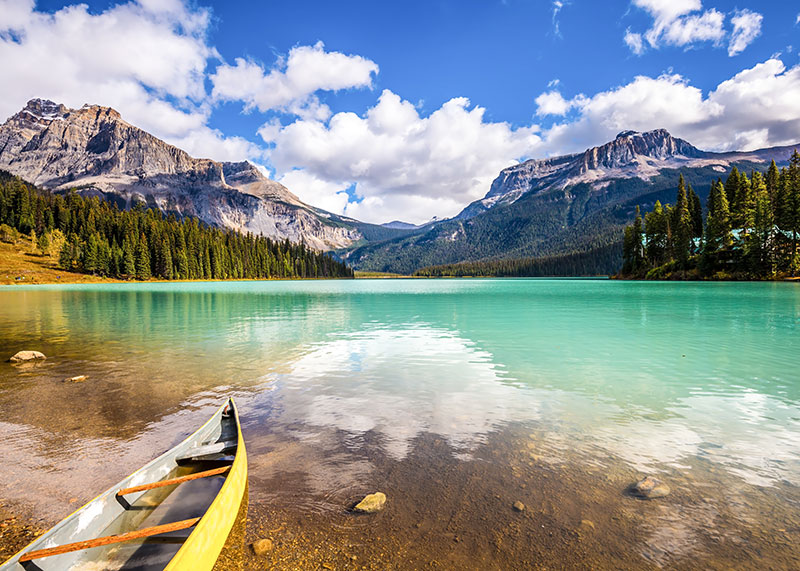 Torres del Paine National Park, Chile
Tierra Patagonia Hotel & Spa is the perfect place to engage in a bit of a digital detox. Located by picturesque Sarmiento Lake, the hotel boasts panoramic views of Torres del Paine National Park. Be left mesmerized by the ever-changing landscapes, from mountains to grasslands, forests, glaciers, and waterfalls as you explore the area with a local guide.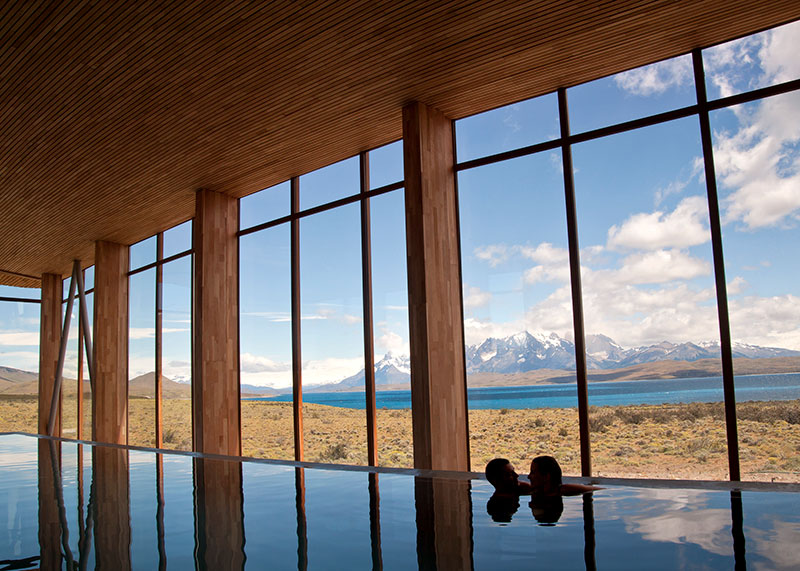 Arabian Desert, UAE
The research shows almost a third of global travellers' daydream of feeling isolated from the rest of the world and what could be more remote than staying in the heart of the Arabian Desert? Serenely set within the Liwa Desert, the secluded Anantara Qasr al Sarab Desert Resort offers stylish desert-castle décor and breath-taking panorama vistas. The resort infuses luxury fibres with earthy hues and each room boasts a deep soaking bath, rain shower and even a pillow menu. Who knew going off the grid could be so luxurious?
Kaga, Japan
For an experience you won't forget, venture to the magical mountain town of Kaga. Relax in one of the many onsens (natural hot springs) while soaking up picturesque views of 'old-Japan' rice paddies, Meiji-era wooden houses, ancient cedar trees, and clusters of towns. A trip to this remote mountain village will leave you feeling blissfully remote but a stay at Tachibana Shikitei will provide you with all the comforts and luxuries you desire.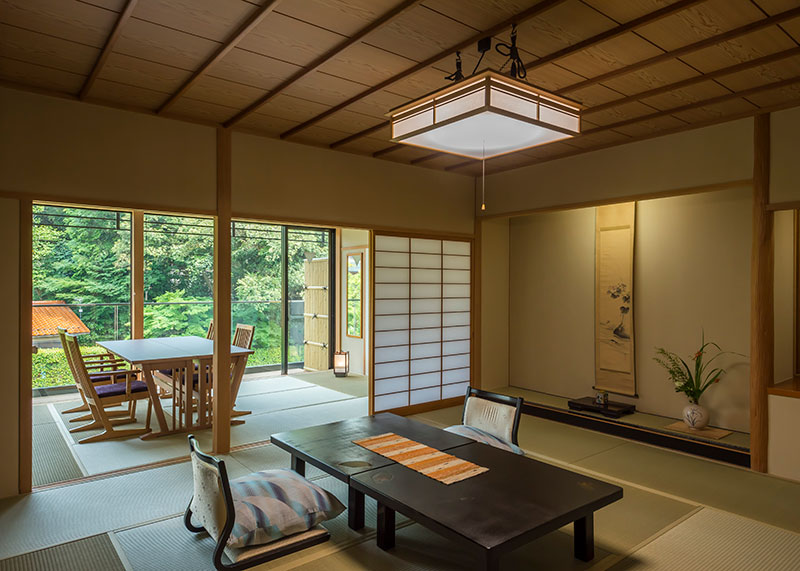 San Juan Mountains, USA
Nestled in the San Juan Mountains of the Colorado Rockies is Dunton Hot Springs, a small and exclusive resort deep in the woods. Dunton Hot Springs is a romantic ghost town, set in an extraordinary alpine valley, perfect for vacation-goers looking to escape everyday life. This perfectly restored ghost town thrives on contradictions, from cozy log cabins to a life-worn saloon, trails and tumbling waterfalls to pampering massages and sensuous hot springs.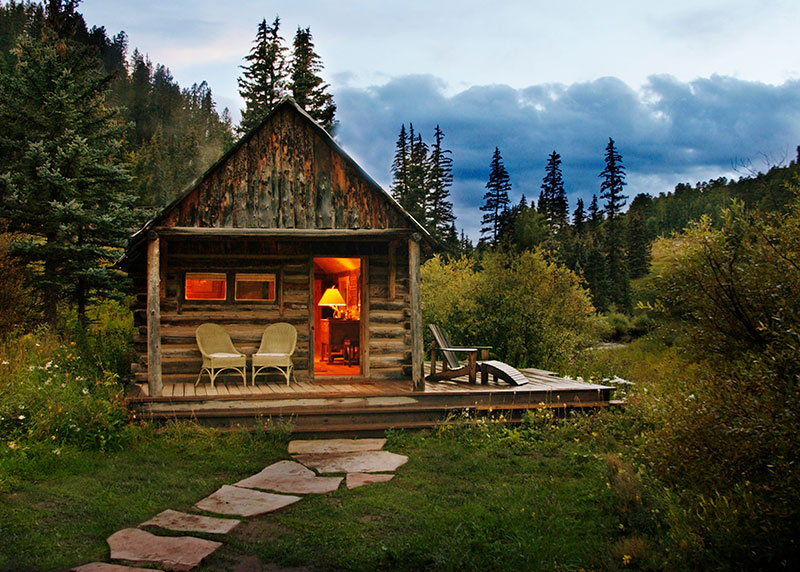 Harads Forest, Sweden
For travellers seeking a truly off the grid getaway, what could be more secluded than a secret treehouse? This unique property offers an unforgettable stay among the trees of Harads Forest, blending cutting-edge architecture and design. Treehotel offers eco-friendly rooms, with large comfy beds and idyllic views of the surrounding forest. Hiking, kayaking and cycling in the summer, to dog sledding, snowmobiling and ice fishing in winter; there's no excuse to be bored here.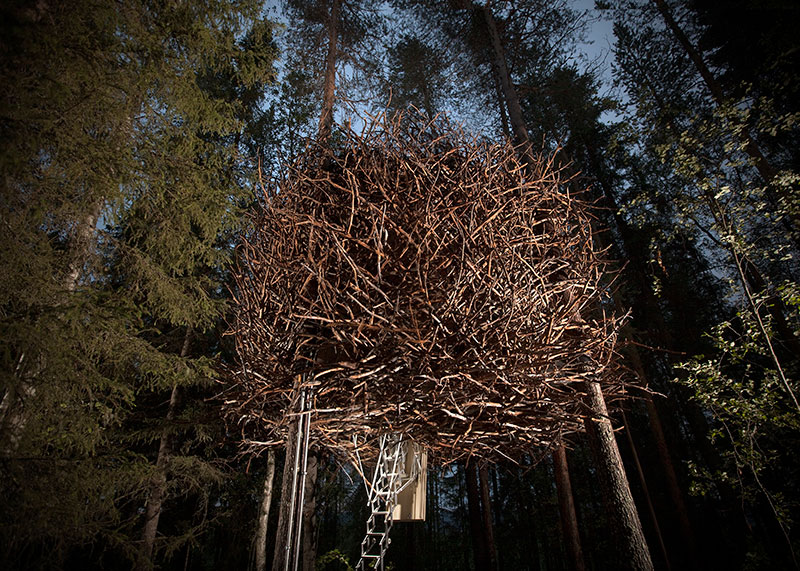 Want to get lost but afraid of taking the plunge in a foreign country? Booking.com has also collaborated with ili – the world's fastest offline translator – to help break down language barriers and open a world of opportunities. For more information on this collaboration and to redeem a special promotion code, visit www.booking.com/offers/limitlesstraveller