If you're an Aussie travelling to the US, there's a good chance California is on your hit list. And sitting pretty atop that lengthy list are the glittering cities of Los Angeles and San Francisco. But, if you're indecisive like me, choosing which to devote your time to is not easy task.
Do you opt for the sunshine, surf and Hollywood magic of L.A., or take the more fabulous option with a visit to San Fran? There's no right or wrong decision. However, there is a third option. To paraphrase the young girl in the Old El Paso commercial: 'Why not do both?'
That was the thinking behind the recent visit of two well-known Australians, quick-witted comedian Rhys Nicholson and polished Instagram star Tara Milk Tea, who joined forces to film a four-part comedic travelogue following their adventures in the two cities.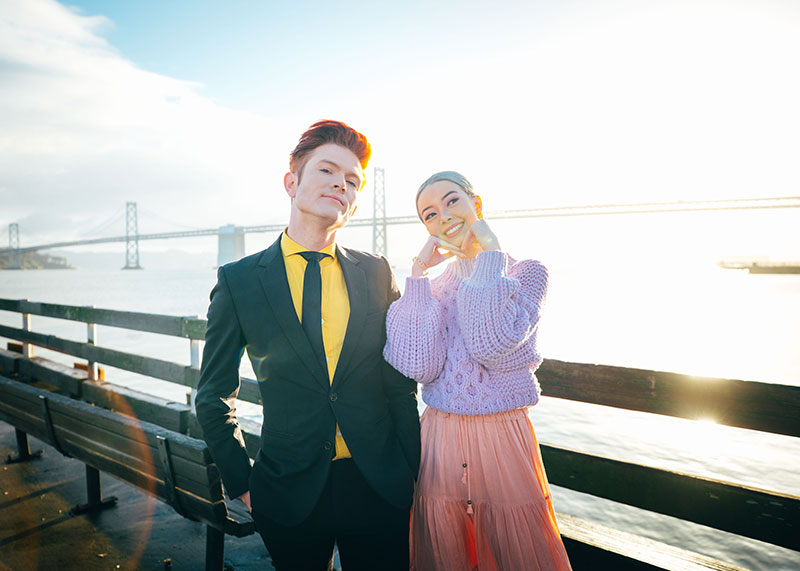 Titled '2 Aussies in Cali', the joint campaign between Los Angeles Tourism and San Francisco Travel follows the unlikely pairing as they discover the depth and breadth of experiences.
See part one below:
Though already a veteran visitor to Los Angeles, Rhys says the trip with Tara it was an eye-opening adventure, and was keen to share a few of his post-trip insights:
What surprised you most about L.A. when you first visited?
"When I first arrived in Los Angeles, I have to admit I was surprised at just how beautiful it is. Seriously. No one tells you that. To be honest I was expecting concrete and some bushes, but it's so lovely to look at. The sunset (and if you're doing it right, the sunrise) is definitely something to behold."
How would you describe L.A. to someone who has never visited?
"L.A. is one of those places that's incredibly hard to explain because it's so culturally expansive and I reckon everyone gets something different out of it. My first time, I had no idea what to expect because so many movies have explained it in so many ways. Is it like La La Land? Is it like The Big Lebowksi? Die Hard? Turns out, it's all of them! To sum it up, L.A. feels like a warm welcoming hug, followed by your favourite drink. Does that make sense?"
What's your favourite place to eat in L.A. and why?
"L.A. is absolutely my favourite place to eat. I'd highly recommend it anyway, but even more so if you're travelling with a fussy eater. They will have nothing to complain about if you take them to Grand Central Market in Downtown L.A. because there is genuinely everything you can imagine. A bazillion types of delicious cuisines! Whether you just want a teenie little snack or you feel as though you could eat a horse and come back for the jockey, Grand Central Market is where it's at."
What's your favourite L.A. neighbourhood and why?
"I feel like L.A. is a country unto itself, like there is about a thousand cities in there so it'd be impossible to pick just one. For first timers, wandering down the Venice Beach Boardwalk is a pretty fun thing to do. It's exactly like what you would imagine L.A. to be and you can easily spend hours there eating, looking at the ocean and the shops along Abbot Kinney Boulevard. I recommend getting something to eat, parking yourself on a bench and get stuck into some deep people watching. Venice Beach is where it's at."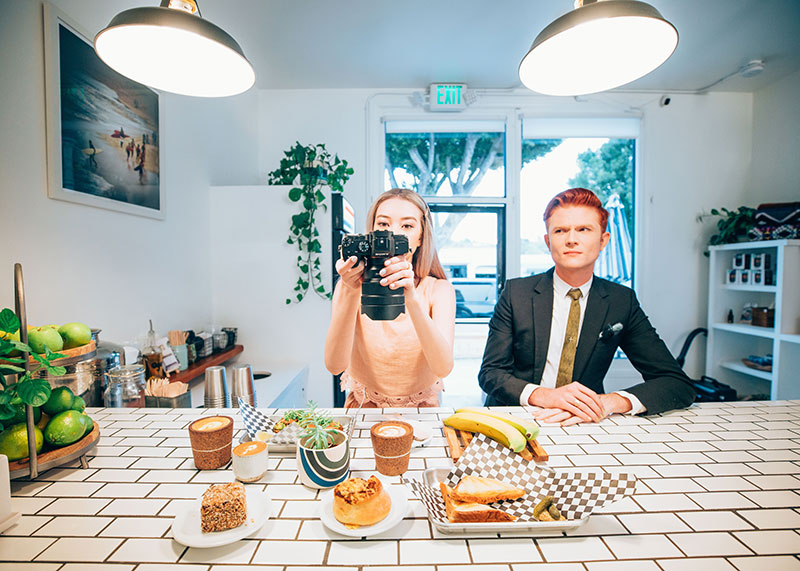 What is the one essential cultural experience everyone needs to try?
"I mean, L.A. IS a cultural experience. You could do all the proper touristy stuff, the Hollywood tours in particular are all good fun! One of my favourite places is the Getty Museum – I go there every time I'm in L.A. Whether you like art, design, very slow light rails or booze, the Getty is a must. I recommend getting yourself a spritz, sitting on a balcony and looking over that big ol' city. She's so pretty and after a couple spritz', she's even prettier!"
Where can Aussies find quality stand-up comedy in L.A?
"It truly depends on what kind of stand-up you like. The most obvious choice is The Comedy Store on Sunset. It's a giant in the industry and has started the careers of most of what we know as 'modern-ish' American comedy. But if I was you, I'd look up a smaller local show. See what's in your neighbourhood and catch some small-time acts. It'll be cheap and probably more fun. Please don't heckle."
San Francisco is synonymous with food. What was your favourite foodie hangout?
"I really enjoyed wandering around the Ferry Plaza Farmers markets. But I REALLY enjoyed NOPA. It was exactly what I want out of a restaurant. A new menu every day, incredibly fresh produce, a super passionate and funny chef and the pastry chef was also very good looking. What else could you want? NOPA is my new favourite thing in San Fran."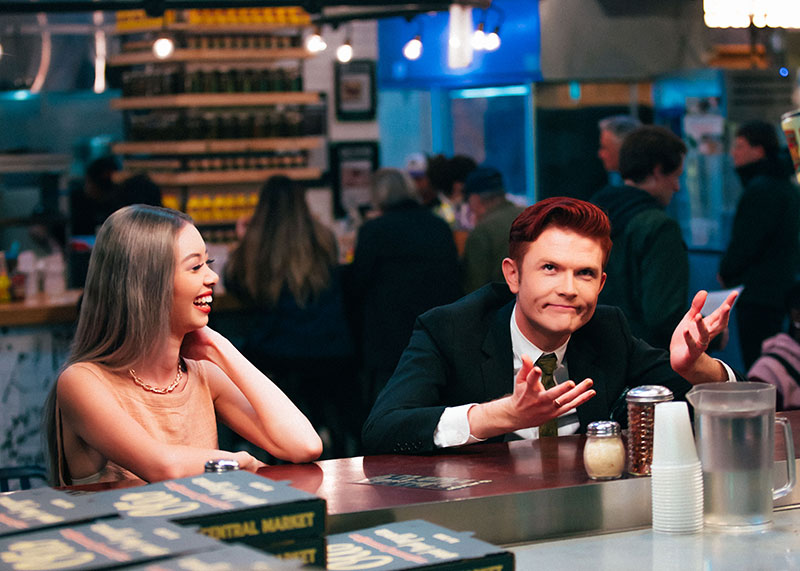 If you had to name 3 must-dos in San Francisco, what would they be?
1) "Splurge and go to one of San Fran's amazing modern fine dining places. I think eating their food is the best way to get a sense of a city and SF's food is so exciting at the moment."
2) "Go to a dive drag bar and throw some money at the hardest working people in show business."
3) "It's a cliché but you gotta go look at the bridge. I didn't think I'd care but it was really spectacular."
First-time visitors to San Francisco will be surprised by…?
"This might make me sound silly, but for a major city, San Fran is so relaxed. It feels like almost everyone is happy to be there. I feel like that's pretty rare in big metropolises."
Best place to catch a comedy gig?
"San Fran is known for pumping out amazing comedians. Robin Williams started there for example. Similar to L.A, if you want to see comedy it depends on your mood and style preference. If you want to go to a comedy club type of place, then there are plenty. Cobbs Comedy Club seems to be a big one, but I always like to wander into the smaller dirtier locals places. Comedy at the back of a bar or small theatre, that's where the real stuff is happening and it gets right to the heart of what kind of comedy the city is about."
For more info, visit discoverlosangeles.com, sftravel.com, and www.flightcentre.com.au/2AussiesInCali