Byron Bay is renowned as a melting pot of diverse people and cultures. You only need to look at its exotic dining scene to see that in practice. Japanese, Italian, Mexican, Turkish, Brazilian… every mealtime is a culinary adventure to another distant part of the globe.
Daughter in Law is the latest restaurant to enter the multicultural fray – and it's got diners salivating at just the thought of the fragrant and delicious cuisine that awaits.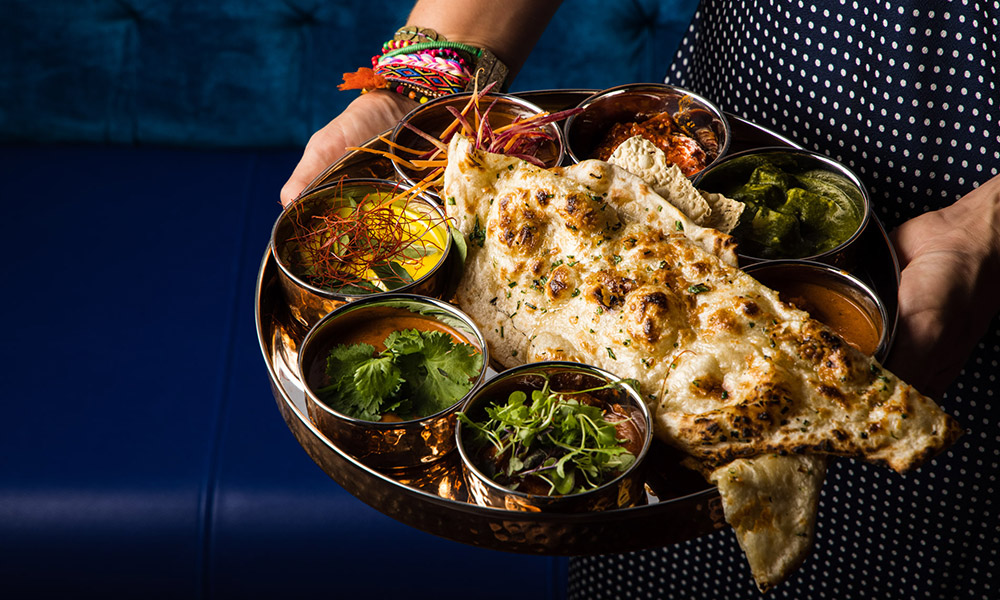 Described as 'unauthentic Indian with a coastal focus', the new restaurant from acclaimed restauranteur and chef Jessi Singh will showcase the sensational fresh produce and seafood of the Northern Rivers, with a key focus on vegan and vegetarian dishes.
Born in the Punjab, the heart of India's Sikh community, chef Singh moved to Australia and established a string of acclaimed eateries in Melbourne, including Dhaba at the Mill and Babu Ji. After a move to the United States inn 2014, he established Babu Ji in New York City and Bibi Ji In California, but the allure of Australia was just too strong to resist.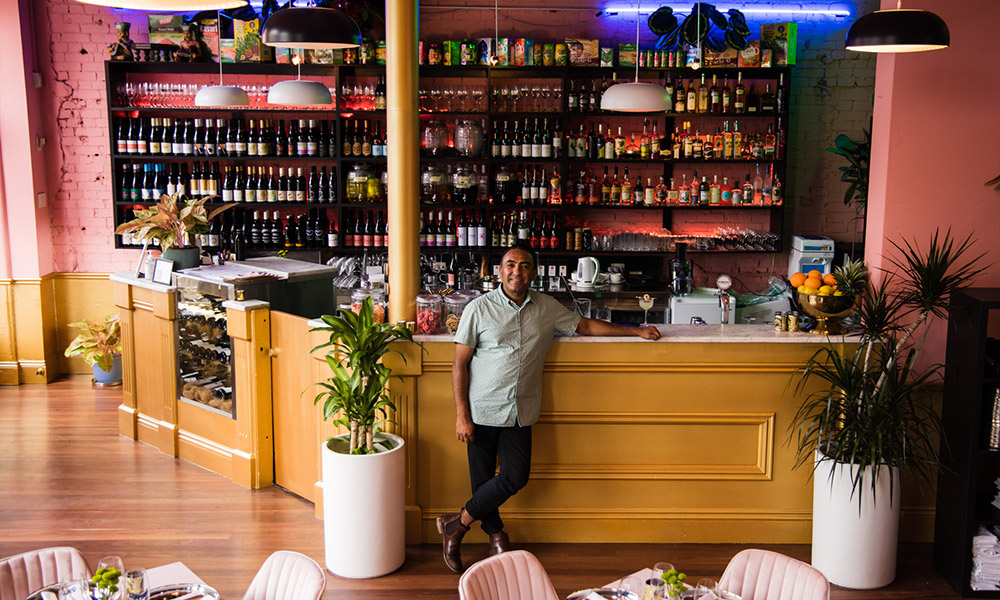 Known for his vibrant and playful approach to cooking, with restaurants Don't Tell Aunty (Sydney), Mrs Singh (Melbourne) and Daughter in Law (Adelaide) already huge hits, chef Singh is looking forward to making his mark on Byron's dining scene. But why Byron?
"Why not!?", he says. "It's Byron Bay, and opening a restaurant is a great excuse to spend more time here. Byron Bay has always been my favourite town in Australia. A big part of the reason I wanted to be part of this small town is the amazing weather, microclimate, local farms, and local seafood on offer."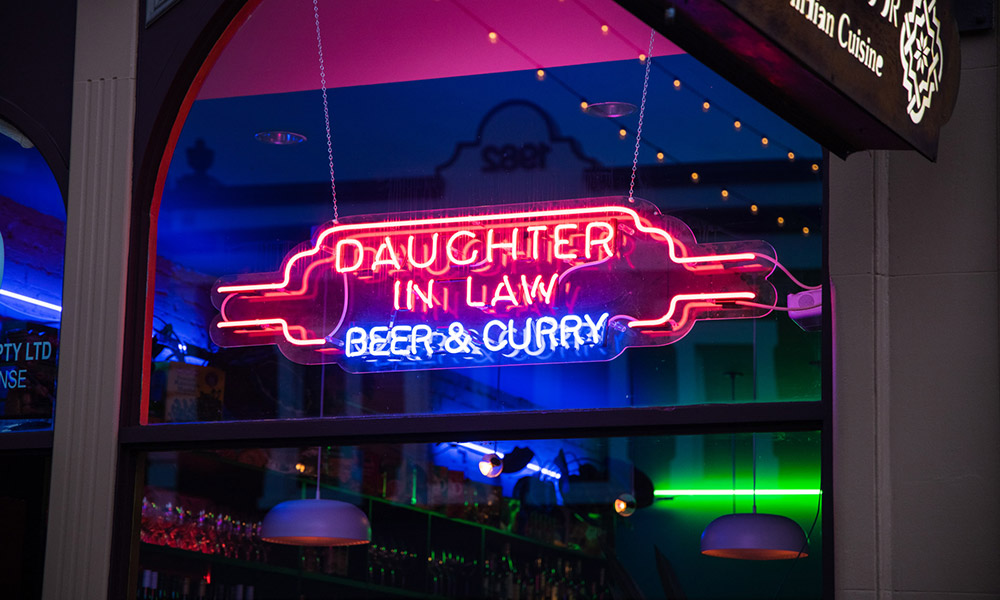 The 65-seat venue – located at 22 Fletcher Street – will feature DJs spinning vintage tunes, plush blue and green velvet seating, handmade glasses with rainbow peacocks, and gold touches (a colour which traditionally symbolises wealth and prosperity in India), together with flickering projections of classic Bollywood films to help set the mood.
Explaining his 'unauthentic' approach, Singh says: "there is no such thing as authentic Indian food. There are no recipes, and everything is passed on through the generations in the kitchen verbally. Daughter in Law represents my travel journey throughout the world, so it's global food with an Indian twist; these recipes will be passed on to my children."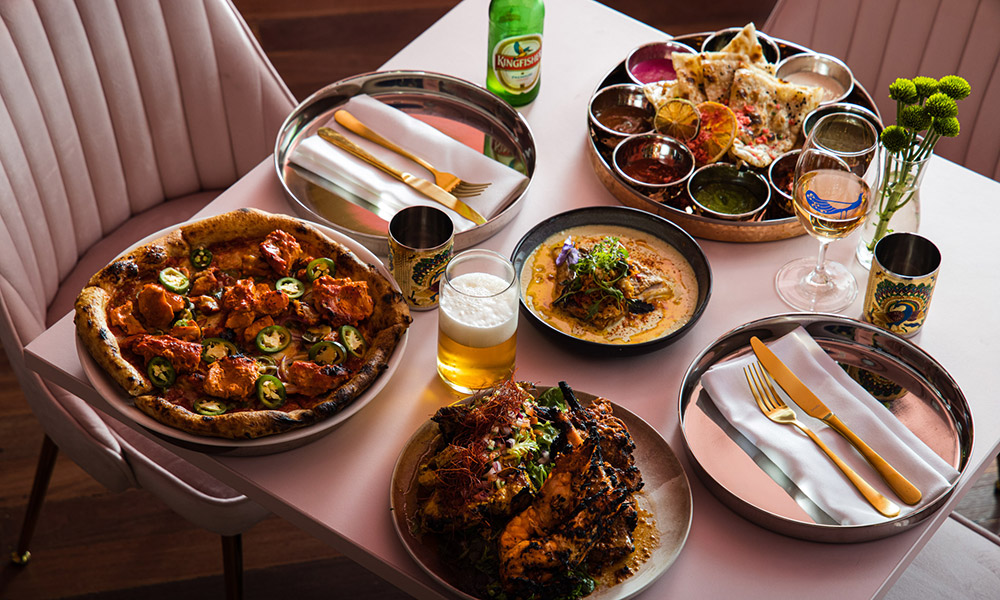 "We don't take things seriously, but we're very serious hospitality people. That's the goal; to be fun and relaxed, not to be stuffy."
Though the menu is still being finalised, chef Singh says diners can expect to find ceviche, crudo, Indian fried chicken, Indian fried squid, Indian style oysters, and sea urchin fried rice, as well as tandoori prawns, fish, and octopus on the menu.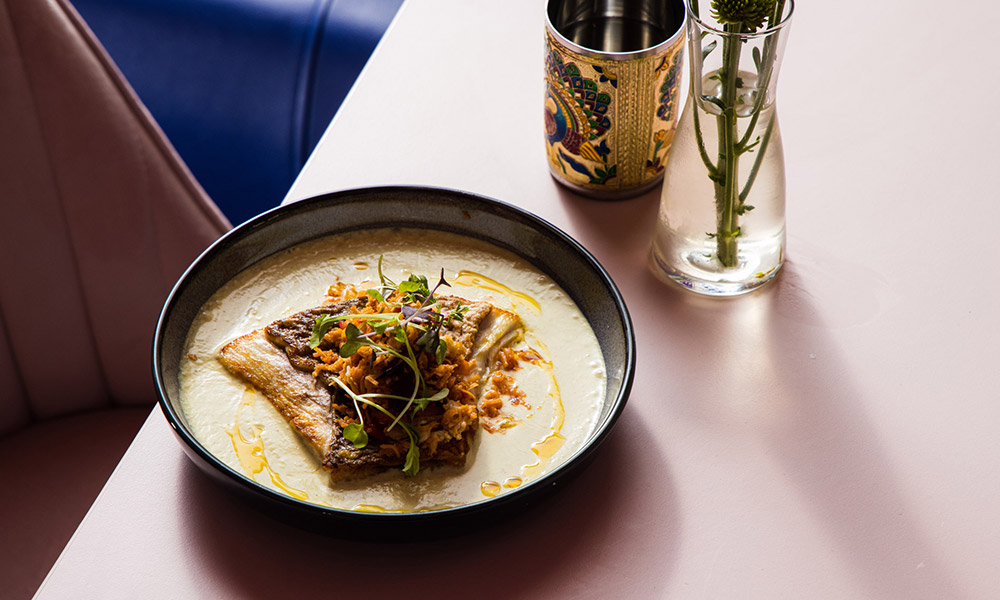 Celebrated sommelier Bhatia Dheeraj will be overseeing the extensive wine list, which includes local producers alongside interstate and overseas drops. All beverages, including a line-up of beers and ciders, can be found in self-serve fridges.
For those of us who love a cocktail, the Indian spiced sangria, a mixture of red wine, sweet vermouth, and orange, and Daughter in Law, made with local favourite Brookie's gin, a tandoori-fired pineapple and cardamom lime, are just two of the must-tries.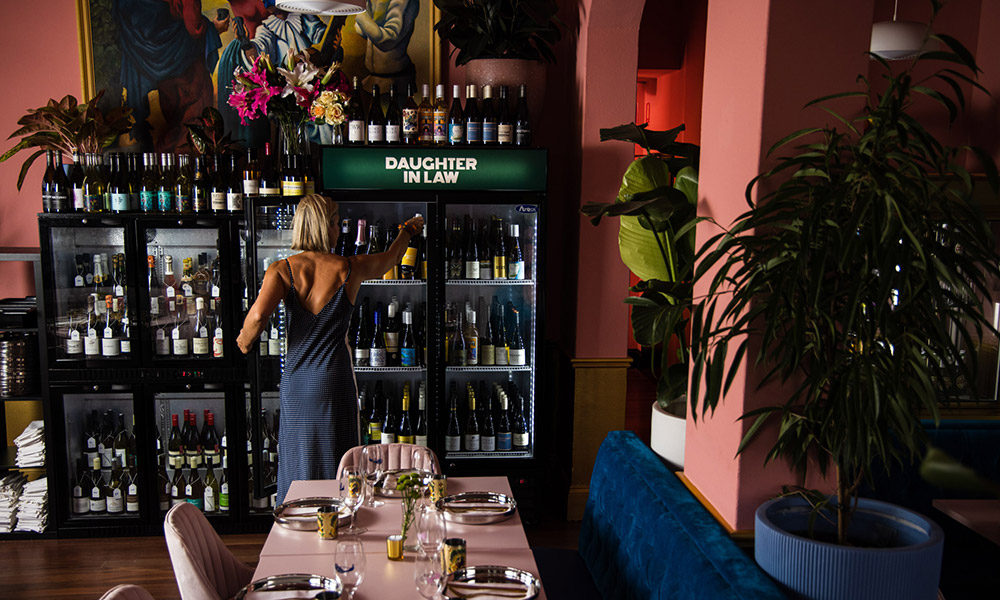 Launching in mid-June 2021, Daughter in Law will be open 7 nights from 5pm till late.
Reservations will be available via daughterinlaw.com.au
**Images are indicative only. All images feature Daughter in Law Adelaide.