What is it about rum that makes you want to plant yourself at the nearest beach bar, with warm sunlight filtering through palm fronds, lapping waves only a few metres away, and the smooth sounds of reggae or steel drums floating on the warm, tropical breeze?
It could be the fact rum is synonymous with the sunny Caribbean, having originated on the island of Barbados around 1650, but it's more than that too. It's a total vibe – the flavour, the fragrance, the cocktails – and one we unashamedly embrace at every opportunity.
The latest tipple to spark our Caribbean daze is Blanco, an unaged cane spirit from Cabarita Spirits, a new boutique distillery just up the road from us here in the Northern Rivers of NSW. Based in the beachside village of Cabarita, between the waves of the Pacific Ocean and the vast sugarcane fields of the Tweed Shire, it's a location tailor-made for rum.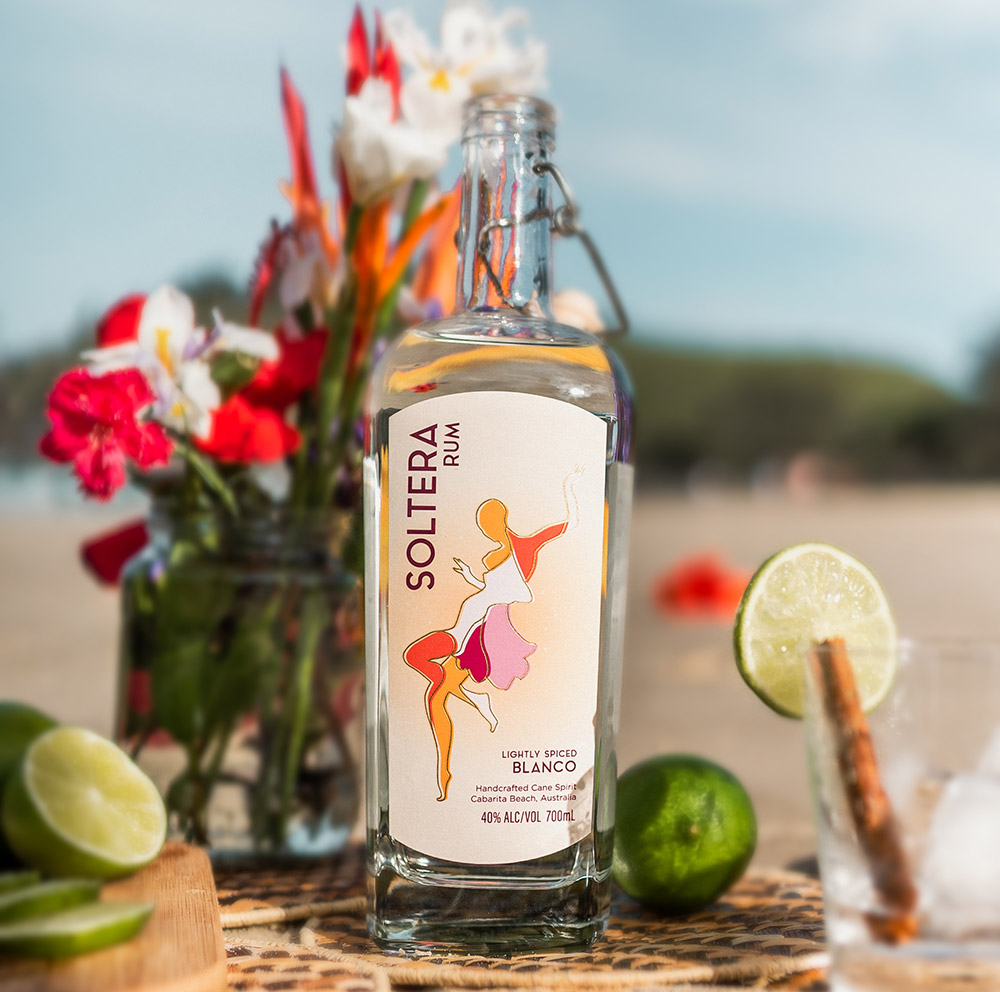 Born in Spain and raised in New Zealand, Cabarita Spirits founder and distiller Keri Algar has called Australia home for the last 15 years. Although a long-time fan of rum, she admits it wasn't part of her original plan to launch her own distillery. But fate had other ideas.
It was around five years ago, shortly after her relocation to Cabarita and the Tweed Shire, that the first seed of her exciting new direction was planted.
"I had a dream to open a bar on a beautiful tropical island somewhere, maybe a little rum bar in Indonesia," Algar says. "I forgot about that for a time. But then I moved to Cabarita. The hinterland around where I live is filled with sugar cane, which you make rum from."
"I didn't dream of being a distiller when I was a little girl. I've read that a lot of people go through various careers over their lifetime. It turns out the current average is around five to seven. Being a rum maker is probably my third or fourth. I started as a dive instructor, moved to travel writing and journalism, and now I'm on to distilling."
Driving amid the area's green and gold fields of sugarcane, which have been an integral part of the Tweed community since the late 1800s, it's easy to see what sparked her interest. Husk Distillers, makers of the famous Ink Gin, call this slice of paradise home too.
After looking deeper in the process of making rum, which seemed simple enough in theory, Algar purchased a 25-litre fermenter and 25-litre still and began to experiment. She soon discovered just how much there was to learn – the subtle nuances of distillation and fermentation, and the processes of making spirits in general – but wasn't perturbed.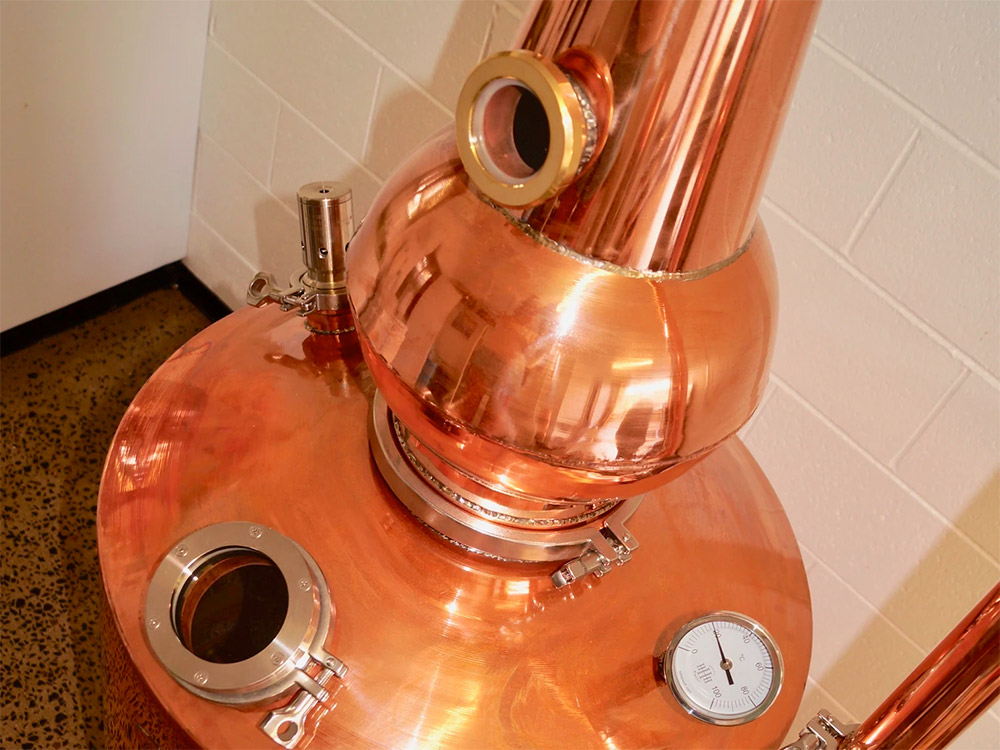 "I started talking to a few distillers in the region. Having a background in journalism I'm quite good at asking questions. I experimented more and am pretty much self-taught."
The first release from Cabarita Spirits, under the sub-banner of Soltera Rum, is Blanco – a lightly spiced cane spirit with notes of cloves, cinnamon, orange, and vanilla. It's unaged and therefore legally can't be called a rum. An Australia act from 1901 requires a minimum two years' barrel aging to get that title. But it doesn't matter – it's still the perfect spirit to transport you to the Caribbean.
"It's quite interesting to have these spices in a white spirit, because it makes it perfect for cocktails. One of my favourite cocktails to make with this is a daiquiri – fresh lime juice, a little bit of sugar or simple syrup, and the spirit. And it comes out so beautiful with that little hint of cinnamon at the end. It has a warmness that just brings tropical cocktails to life."
"For me, rum has always been one of those romantic spirits. Having travelled to different parts of the world, rum is just about cheerful enjoyment. it's festive, it's light-hearted, and has quite a different tradition in other parts of the world than it does here in Australia. I guess I wanted to bring a bit of that joie de vivre into what I was making."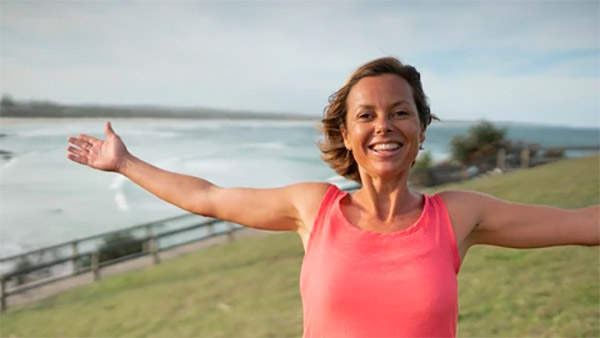 Based in the Northern Rivers, Cabarita Spirits is part of a growing local craft distilling scene. There are now no less than 10 independent distilleries from the border at Tweed down to Ballina, producing everything from spiced rum to honey infused vodka, gin and whisky.
While a lot has been said about rapid growth in the independent spirit and brewing scene in Australia, Algar believes it's actually craft industries in general that are booming now.
"Just looking around the Northern Rivers you've got brewers and jam makers and people who really appreciate attention to detail, which can only happen when you have an artisan at the wheel, someone who is 100 per cent hand-making their product. The thought and energy that goes into something boutique is quite noticeable in the final product."
"It might even be those small imperfections you get when something is hand made that appeals to someone, rather than mass manufacturing to make it exactly the same every time. Whereas the craft scene is entirely original and independent. Australian really appreciate and champion that small businessperson who is giving it a crack."
Blanco is available online and at independent bottle shops from Byron to Brisbane.