How did a former marketing executive from the Gold Coast end up postmaster in the tiny Tweed Shire town of Uki? It came down to a passion for coffee of all things, and a desire to swap his daily grind for the roasted kind. But there's more to the story too.
Housed within a heritage-listed building, which has proudly served as a hub for the Uki community since 1909, Bastion Lane Espresso is equal parts boutique coffee roastery, espresso bar and post office, with an art gallery space also adding to its unique flair.
Combining the post office with a Melbourne-style espresso bar turned out to be a stroke of genius for postmaster and owner Gary Wall, breathing new life into a profession that, while around since the days of the pharaohs, has somewhat struggled in the digital age.
Even so, Wall freely admits that he initially considered the idea of buying and restoring an old post office to be a bit of a joke when it first came along.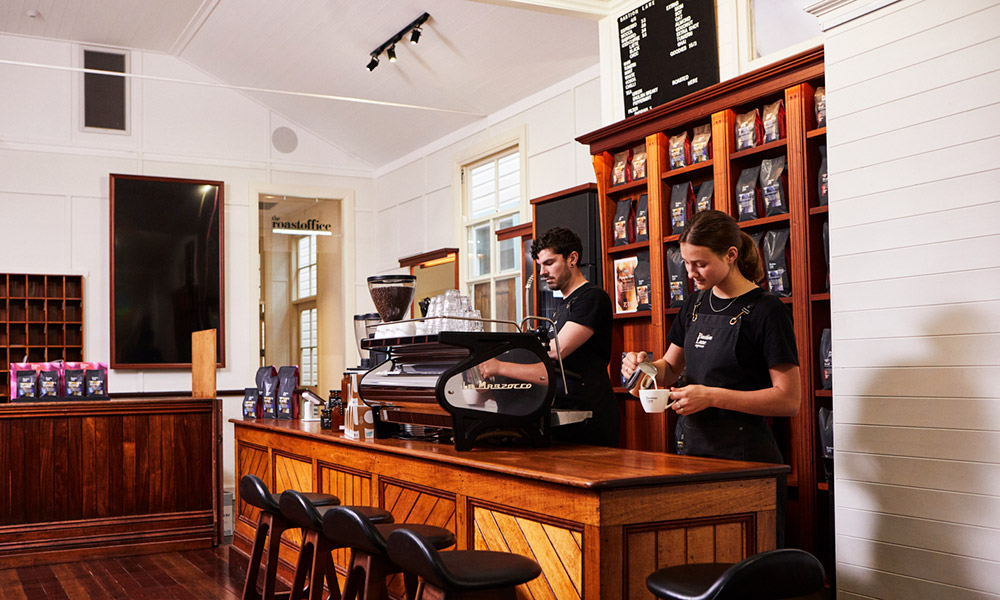 After completing his MBA at Bond University in 2017, Wall recalls he was on the lookout for a new base and project. Though originally looking for a property in the Gold Coast town of Mudgereeba, he spotted a for sale ad for the post office and joked with friends that it'd be hilarious to buy a post office, restore it and then semi-retire. That didn't happen.
Wall soon forgot about the opportunity. However, as is often the case, it popped up a few months later and a lightning bolt moment had him strongly reconsidering the move.
"During the MBA program at Bond I wanted a part-time job while I was studying," says Wall. "I ended up getting a job selling coffee machines and vacuums. I fell in love not only with retail but coffee. Coming from a marketing background, I kept thinking there was a great opportunity or gap in the market to do something really fun and experiential."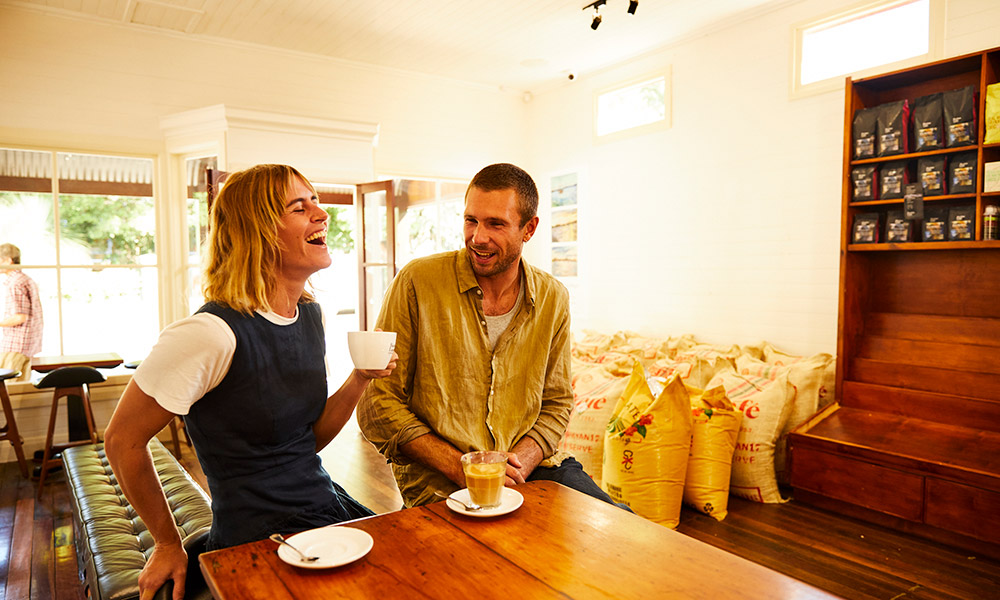 On a study break down in the nearby Northern NSW town of Mullumbimby a little while later, Wall spotted the for sale ad again and the two two ideas just came together.
"In that moment I suddenly thought, 'I could roast coffee in a 111-year-old post office!'"
Bastion Lane Espresso and Post Office officially launched in January 2018, with the name 'Bastion Lane' a reference to medieval castle bastions, which also served as village hubs.
Though it was a massive challenge and quite a few friends said he was mad, Wall says it's all been worthwhile. He says the local community have welcomed his team and the new 'roast office' with open arms. Being a diversified business has helped him to weather the pandemic too, with a good day in coffee balancing a poor day in post, and vice versa.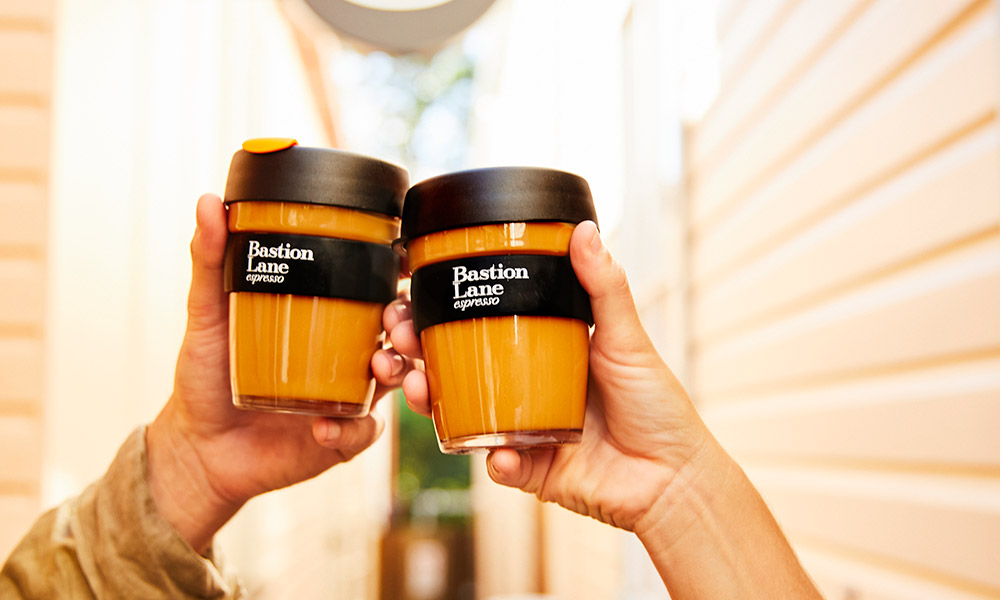 The heritage building has since undergone a $300,000 restoration, which included adding new shopfront windows, relocating post boxes, and fixing a considerable 80mm lean at the front of the building. A contemporary extension is earmarked to begin later this year.
The star of the show is the 12kg single drum Diedrich IR-12 Coffee Roaster, which was imported from Idaho in the United States. A mixup during the ordering process meant the black machine that Wall has initially requested arrived in a vibrant shade of pink, but even that still turned out to have a silver lining. The Tweed Council's heritage team found the building itself was originally painted a similar dusky pink. It's a talking point too.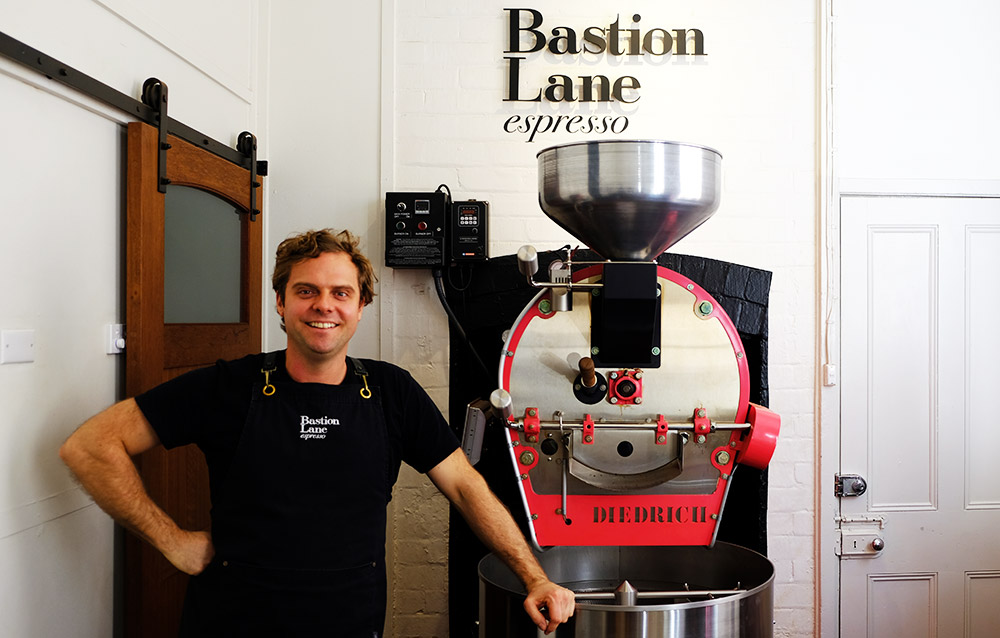 Wall says relationships with ethical and sustainable coffee growers in South America allow them to maintain a consistent product, with all roasting, packaging, storage and deliveries also handled in-house. With 11 cafes all stocking his product, he says consistency is key.
"People do ask me why I don't source local, and the simple answer is that unfortunately our climate just isn't suited to producing consistently great coffee," says Wall. "In my opinion, the coffees from South America are just the best in the world. They can meet the demands of the roaster too and produce that consistent quality and flavour that we need."
"It's like comparing the Barossa to the Napa Valley for red wines. Barossa produces some of the world's best reds – big, bold flavours. Whereas the Napa produces softer-style reds, which don't have that boldness coming through. It's the same with coffee in Australia."
Bastion Lane recently launched a brand-new product specifically created for use with milk alternatives such as soy, oat, macadamia, and coconut. Known as Alt Coffee, it's roasted for smooth acidity, which avoids the 'splitting' that often happens with non-dairy milks. It joins their staples Postmaster's Roast, Private Batch Roast Filter-Popayán, and Decaf.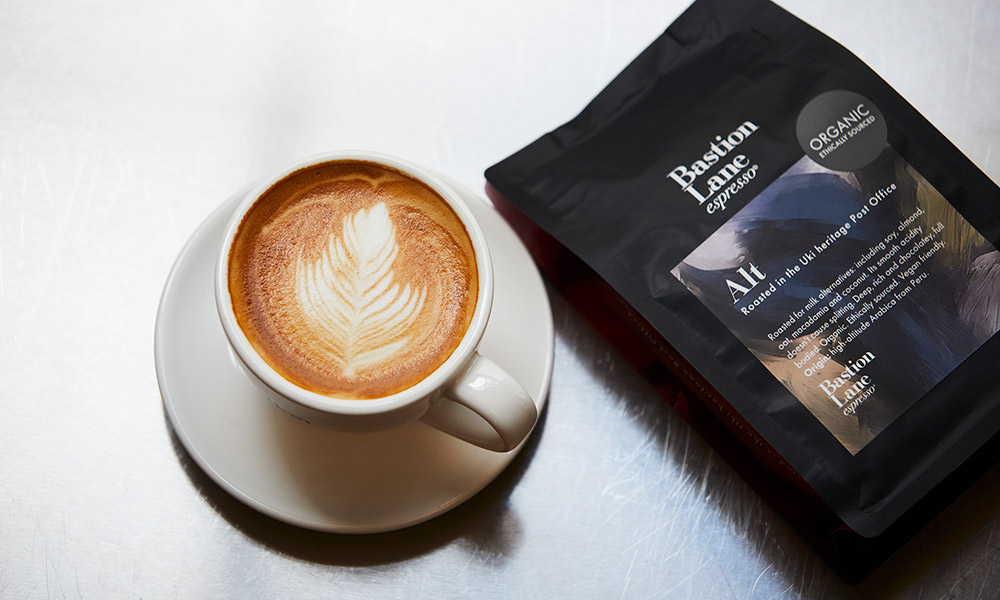 With phase two of the restoration and expansion project to include a new espresso bar and traditional café, Wall says the future of Bastion Lane is full of opportunity, and he's looking forward to it becoming even more of a 'bastion' for the local Tweed community.
Bastion Lane coffee is available in-store at the 'roast office' and online at bastionlane.com