Australia is the world's largest island and smallest continent, with a coastline stretching around 34,000 kilometres in length. As you can imagine, there are quite a few beaches and epic surf breaks too. Are they all worth your time? Most probably are to be honest (we may be slightly biased), but there are a handful that really stand out from the pack.
Australian pro surfer and recent Olympic bronze medallist Owen Wright agrees.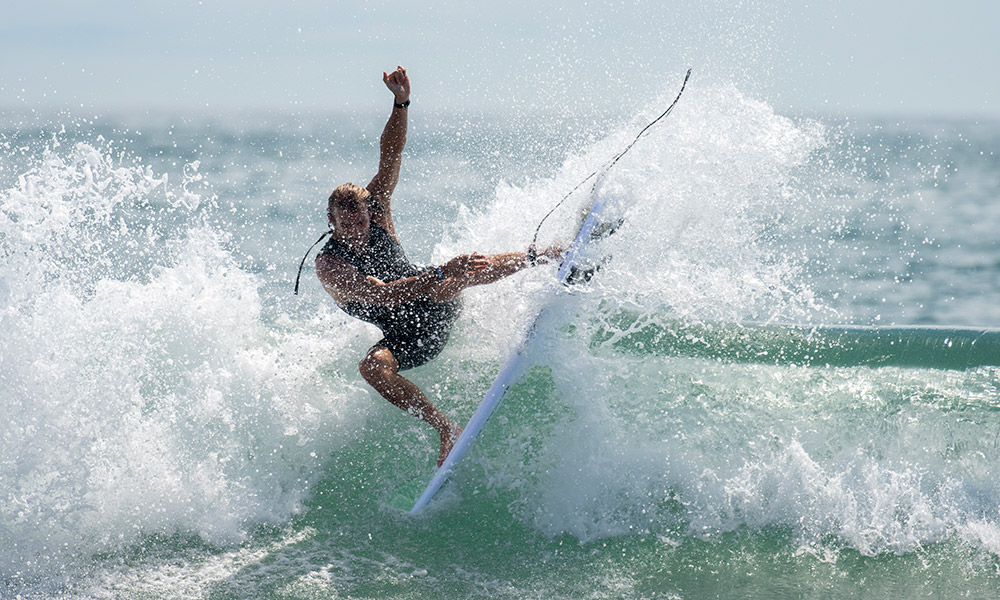 Fresh from his incredible display at the Tokyo Olympics, which also represented a huge comeback for the pro surfer following a traumatic injury in 2015, Wright and a line-up of top Australian surfing talent have collaborated with Airbnb to kick off the Summer of Surfing and share their picks for the best beaches and surf spots in their home states.
Looking to plan your travels around the waves this summer? This is the list you'll need to follow. Taking it to the next level, you could even book a stay at Wright's amazing Lennox Head home and enjoy a special once-in-a-lifetime surf session with the man himself.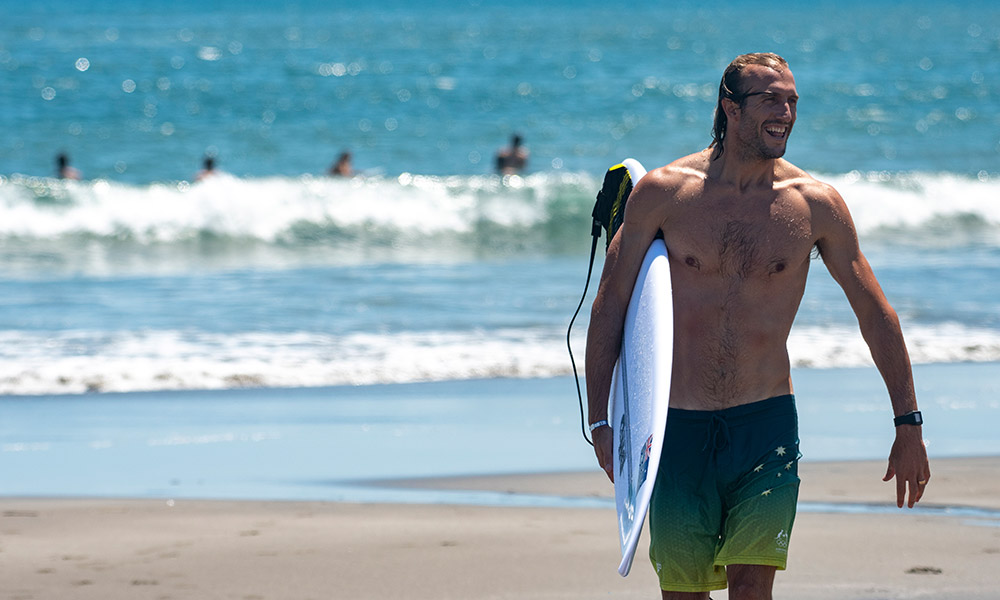 Chris Mater, CEO of Surfing Australia said: "We're so stoked to partner with Airbnb to inspire Aussies to explore our unique coastal landscapes and bring back the Aussie summer family holiday! We're so proud of our whole Olympic team debuting surfing on the world stage in Tokyo; and for Owen Wright to bring back Australia's first surfing medal was the icing on the cake."
Want to find the best waves in Australia? Here's everywhere you need to know.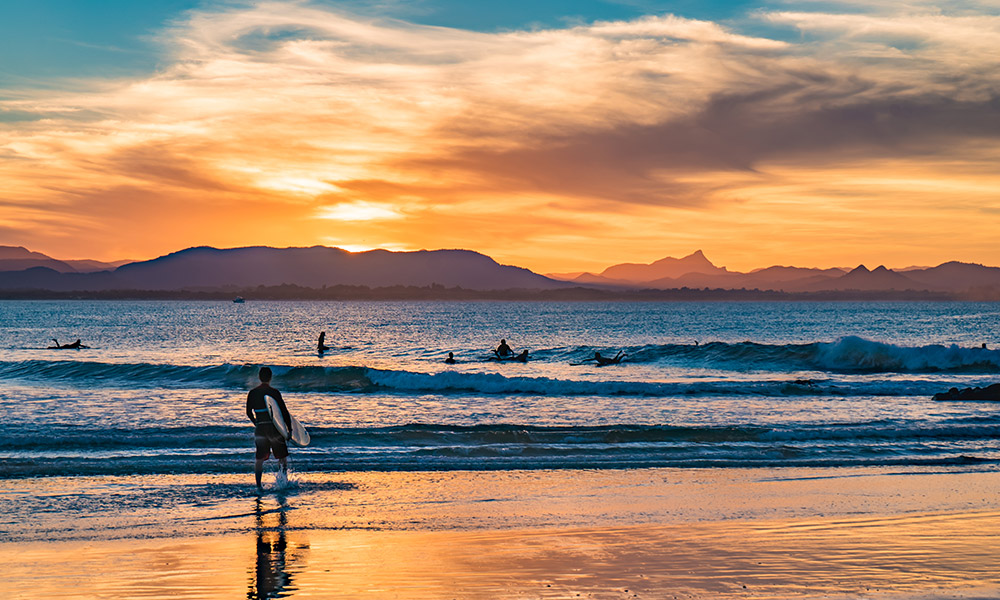 Best surf spots in New South Wales, according to Owen Wright
Forster
"Such a fun area with most of the beaches facing different directions so you can always get out of the wind."
Where to surf: Boomerang Beach
Narooma
"Some of the best fishing charters and uncrowded waves! The pub overlooking the inlet is a winner!"
Where to surf: The Bar
Byron Bay
"Best cafes, beaches and all-round good time! My family loves it. Byron really does have a wave that suits everyone."
Where to surf: Tallows Beach, White's Beach, The Pass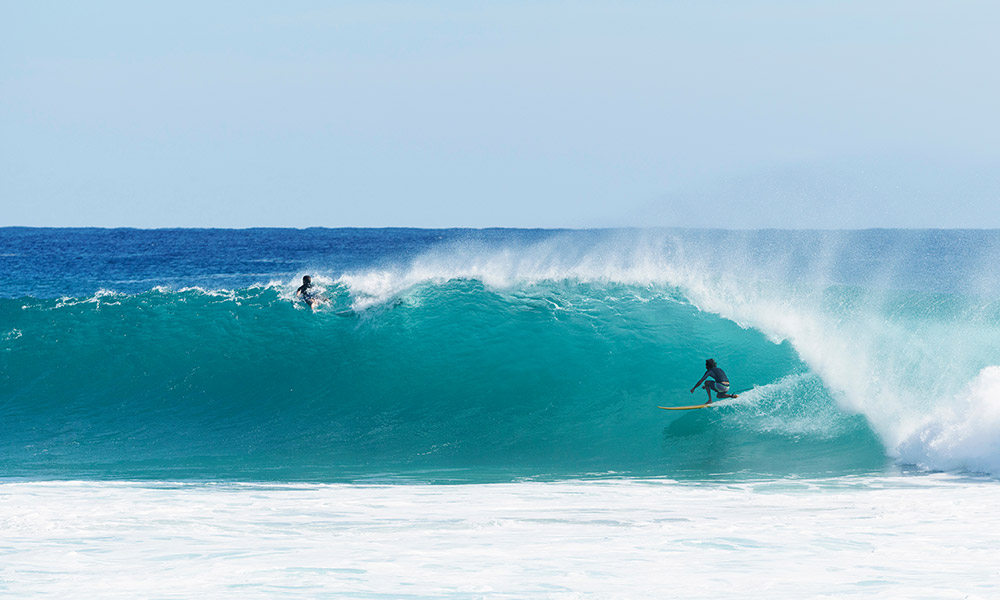 Best surf spots in Queensland, according to Bede Durbidge
Snapper Rocks, Kirra Beach
"Snapper Rocks has shallow, hollow point break waves which break behind sharp rocks, so would recommend for advanced surfers only."
Noosa Heads
"Noosa Heads is a family friendly beach, tucked out of southerly wind conditions. It's best for beginners but more skilled surfers can enjoy the waves when they break properly a few times a year."
South Stradbroke Island
"South Stradbroke Island's shallow, powerful beach break barrels are great for experienced surfers. The great thing about South Stradbroke Island is that it offers endless opportunities to surf in beautiful, clear waters."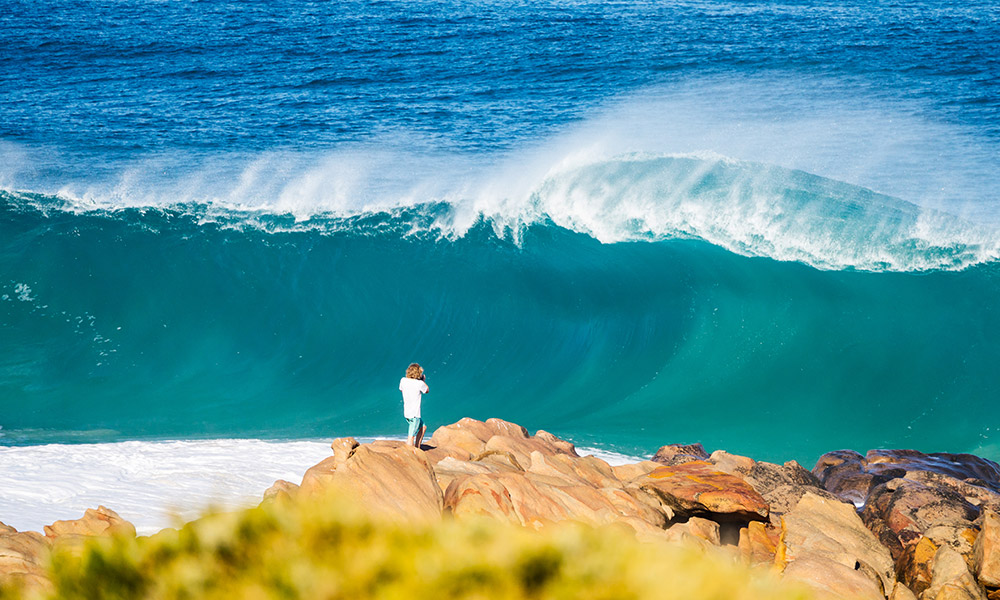 Best surf spots in Western Australia, according to Mia McCarthy
Gas Bay, Margaret River
"Gas can be an incredibly challenging wave but when it all comes together you can get a barrel of your lifetime. I would recommend this spot for advanced surfers only"
North Point, Margaret River
"This break is the area's favourite wave with long rifling hollow barrels full of talented surfers. It is known for its huge freight train barrels."
Rottnest Island
"Rottnest is so much fun! Fun rippable waves all day around the island. With multiple breaks it caters for all levels & is very family friendly."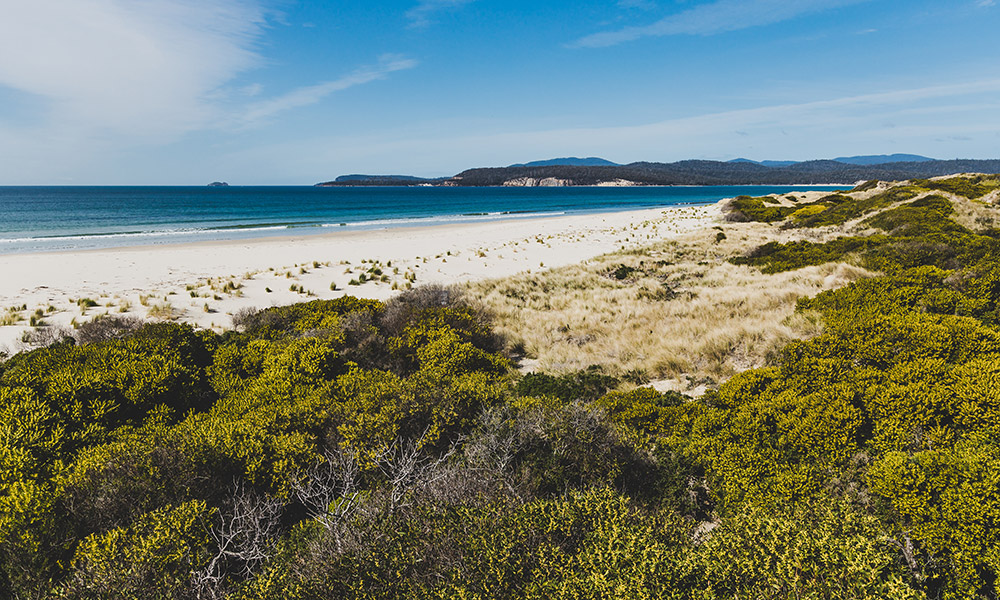 Best surf spots in South Australia, according to Dion Atkinson
Parsons
"Parsons beach is a great spot for intermediate to advanced surfers. Its large beach breaks can produce waves up to 2 metres but in summer it often produces smaller waves."
Waitpinga Beach
"Waitpinga Beach is an extremely popular beach for experienced surfers. It's large waves and currents make it the perfect spot for surfers to show off their skills."
Marion Bay
"Marion Bay is not only a spot for all surfers but also one for wildlife lovers. Families can spot emus and kangaroos when walking along the boardwalk!"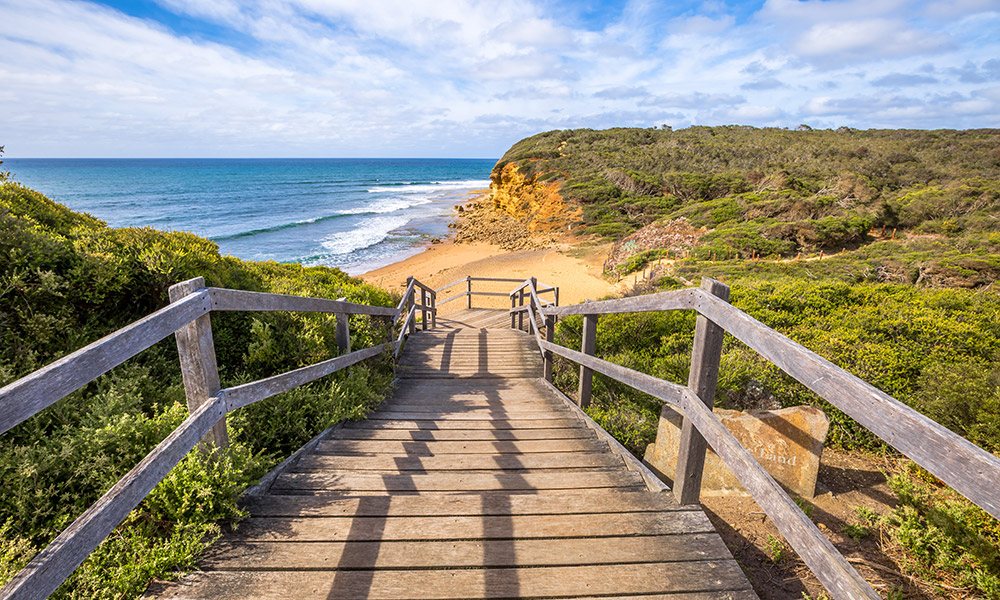 Best surf spots in Victoria, according to Xavier Huxtable
Bells Beach
"Bells Beach is an Aussie icon when it comes to surfing spots, attracting pro surfers from around the world. It also has superb walking tracks which hug the coast and don't forget to call in at Swell Cafe between January – June as you may see a surf pro or two."
Phillip Island
"Phillip Island has a great variety of waves that caters for any winds and swell directions. Another one destination with numerous land-based activities for when you're all surfed out.
Apollo Bay
"Apollo bay is the perfect beach for all skill levels. This beach is family friendly and the drive along the famous Great Ocean Road is sure to get your surf fix."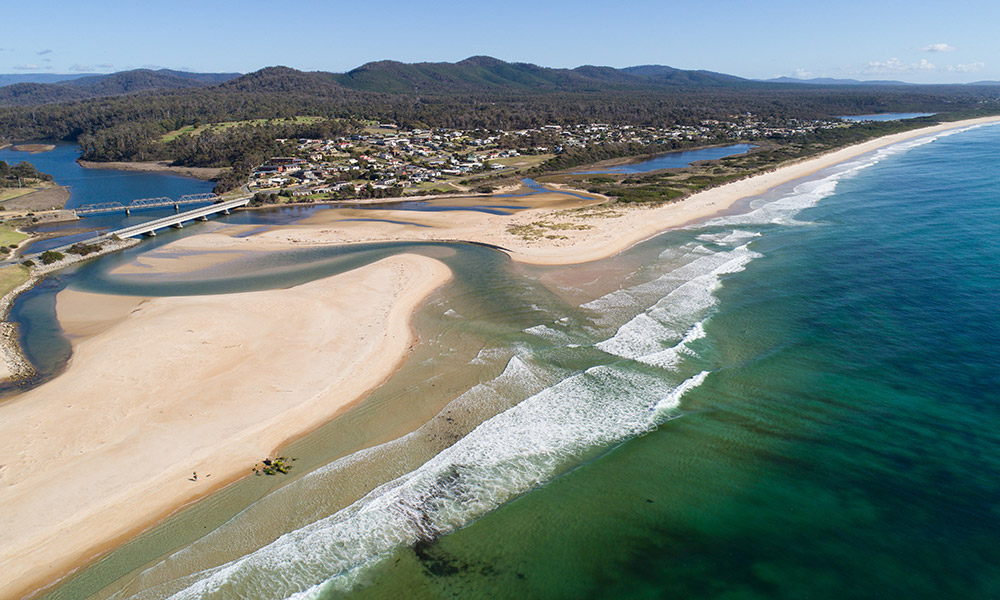 Best surf spots in Tasmania, according to Lizzie Stokley
Scamander
"Scamander Beach is great for all skill levels. The crystal-clear water and long sandy beach makes it an amazing spot for a family day out."
King Island
"King Island beaches are for advanced surfers only as it is known for heavy beach break barrels. King Island is a secluded spot for surfers looking to escape the crowds."
Marrawah
"Marrawah beach is known for its outstanding surf, and a favourite spot among the pros. The beach has beautiful sand dunes and a raw coastline, a must-see when in Tasmania."
Want to know where to stay when you're not in the water? Visit airbnb.com.au