Have you ever considered how the concertos of Chopin or pub-ready growl of Cold Chisel and Jimmy Barnes might affect yeast fermentation when brewing beer? Probably not. But Rupert Brown, the owner and head brewer of Byron Shire-based Wandana Brewing Co, certainly has – and he's turned the concept into liquid gold.
A Mullumbimby resident from way back, Brown left the town after high school to pursue a career in Sydney and Melbourne as a commercial cinematographer, but says he always had plans to return to his family hometown. Opening a brewery was never part of them, but, as an avid home brewer for 15 years, it did make quite a lot of sense.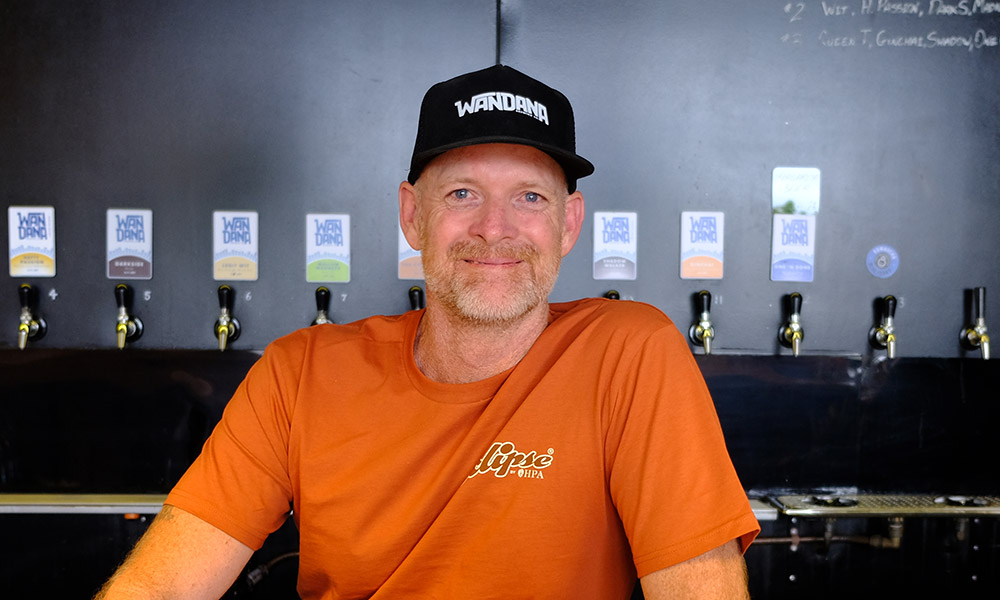 It wasn't until a friend intending to open a microbrewery in Sydney shared a quote for the equipment costs that he seriously considered the idea. A solid 18 months of research and conversations with microbrewers followed and Wandana was beginning to take shape.
"My plan was to start off with something really small, just bigger than what I had at home in Bondi," explains Brown, as he proudly stands behind the timber bar at Wandana.
"Most of the recipes here are my home brewing recipes that have been tried out on my mates in the backyard for years. It was going to be like a triple garage open for two days a week, people could come round and drink a bunch of my home brews. It just snowballed from there and, before we know it, here we are in a 2000sqm venue!"
Launched in mid-2020, Wandana Brewing Co is housed within a brewery and tasting room space in Mullumbimby Industrial Estate, just 20-minutes' drive from the tourist hub of Byron Bay.
Stainless steel tanks are proudly on display, seats pour out the roller doors into a sunny beer garden, and a calendar of musicians and food trucks keeps visitors entertained.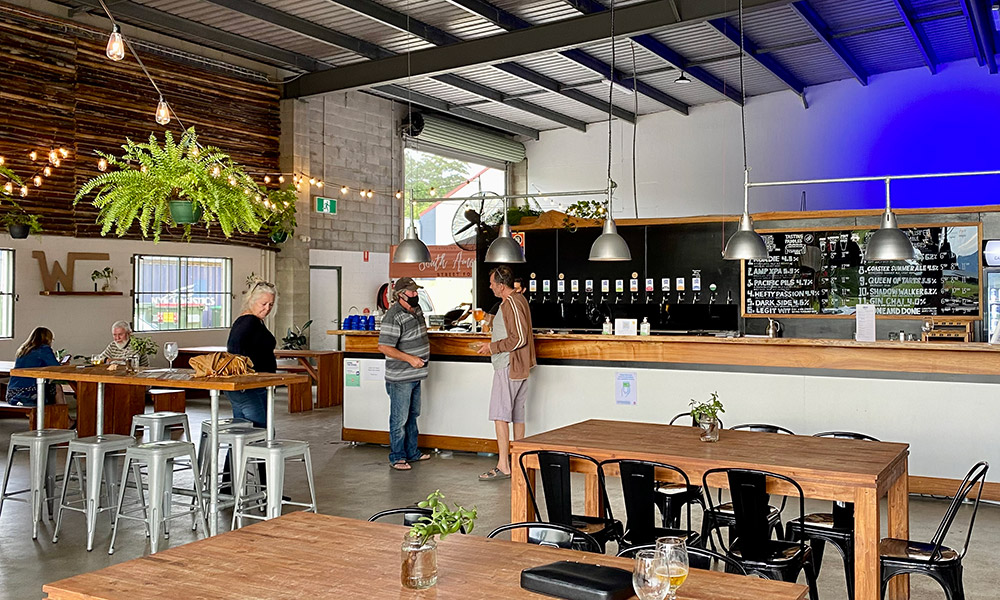 They're in good company too, joining the region's flourishing brewing and distillery scene, which includes the likes of Stone & Wood and Cape Byron Spirits in Byron Bay, Husk Distillers (makers of Ink Gin) in Tumbulgum, and Seven Mile Brewing Co in Ballina.
Since opening the doors Wandana has amassed a passionate following for their great beers and willingness to embrace non-conventional ideas – like making beer with music.
Although opening didn't go quite as planned, with lockdowns and travel restrictions just starting to take hold, Brown believes the team have turned the year's challenges into positives. He says it's made them stronger and more adaptable to change.
With takeaway sales allowed within the rules, he says the local Mullum community came out in force to support them, giving him and the Wandana team breathing room to finesse their production, refine distribution, and enter 'normal times' in a stronger position.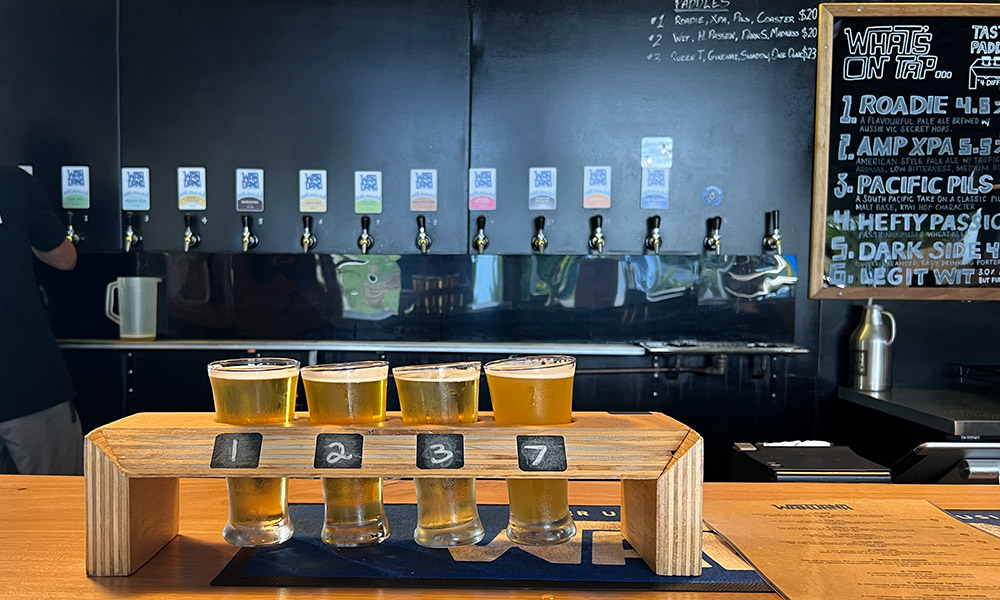 While playing songs to yeast sounds like a bizarre concept, it does have its roots in science. In the same spirit of playing music to plants in the aim of improving growth, Brown credits researchers from the University of Wellington, who were studying the effects of tones and vibrations on yeast efficiency and health, as the inspiration for his musical approach.
"When I was researching I stumbled across a news article about these amazing scientists doing their PhDs in Wellington," Brown explains.
"Coming from a very hippie background, I'm not one to scoff at anything. Growing up around here I've seen my fair share of people playing music to plants. The more I looked into it, the more fascinated I became."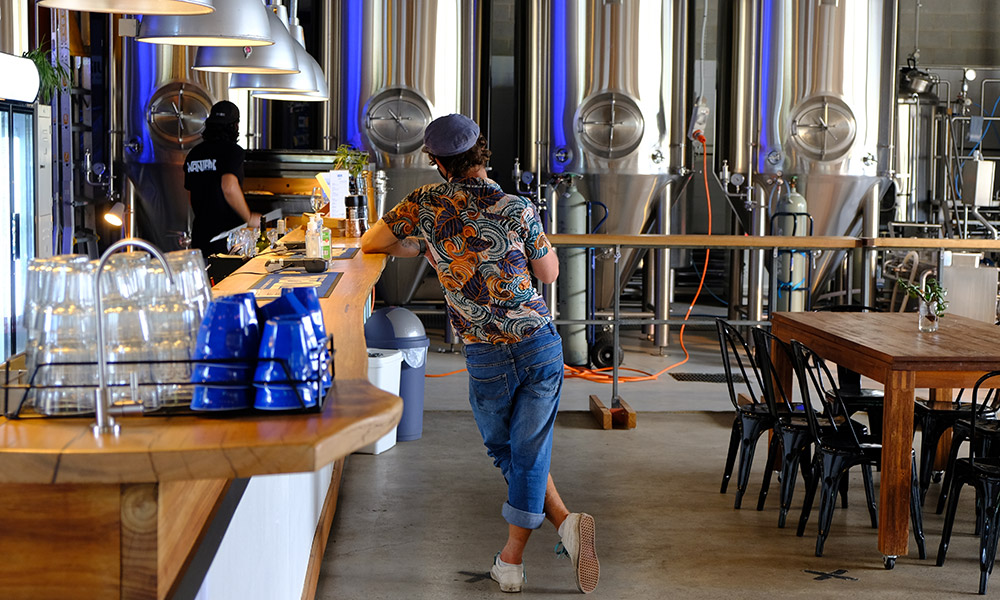 "Then it just hit me: what an awesome idea for beer! I did some more research thinking, 'Surely there's heaps of people out there doing this', but there was nothing.
"A few people had done it for one brew, or they'd put speakers over a wooden cask, but there was no-one that we could find that solely played music to their brews all the way through. That's us!"
While he concedes the concept has veered slightly off the path of the studies, saying tones and vibrations played all day, every day would drive them insane, the spirit of it remains.
"Our internet usage is now through the roof," he exclaims with a laugh, but as I look over to the gleaming stainless steel tanks lining the wall opposite, it wouldn't surprise me.
Tunes are tailored to the style of beer being produced, with the tasting menu listing each genre next to the brew. There's Aussie roots for their signature 'Roadie', 90s grunge for their XPA, polka for a German/Belgian witbier, and classical music for a traditional Czech-style pilsner. Last year's limited-edition stout named '666 Number of the Yeast' had Norwegian death metal played through the whole way through fermentation.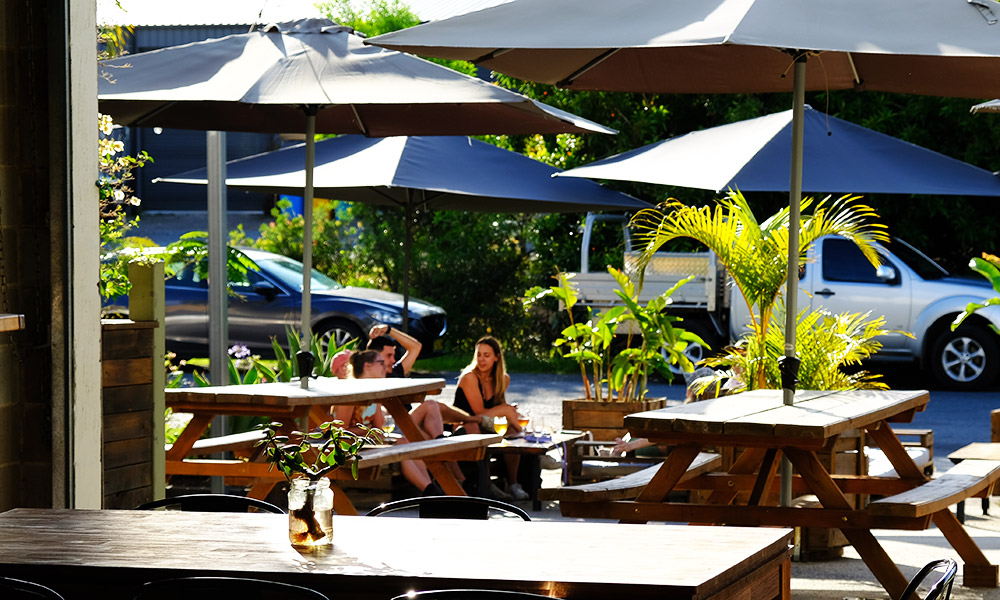 With the brewery established and orders from around the country flying in, Browns says the immediate plan is to build up the tasting room as a space the community feel's their own.
"Our initial plan was to set up a brewery with an ancillary tasting room/tap room. That's morphed through lockdown and all the restrictions we've had into a venue/tap room with an ancillary brewery attached. The venue has outgrown the brewery side so much quicker. So now it's a space where we have tonnes of live music and DJs."
New products are in the pipeline too, including limited run beers and a chai spiced ginger beer, which features ingredients such as authentic chai spices, lemon grass, and turmeric. Brown describes it as having an amazing warmth and bright yellow colour.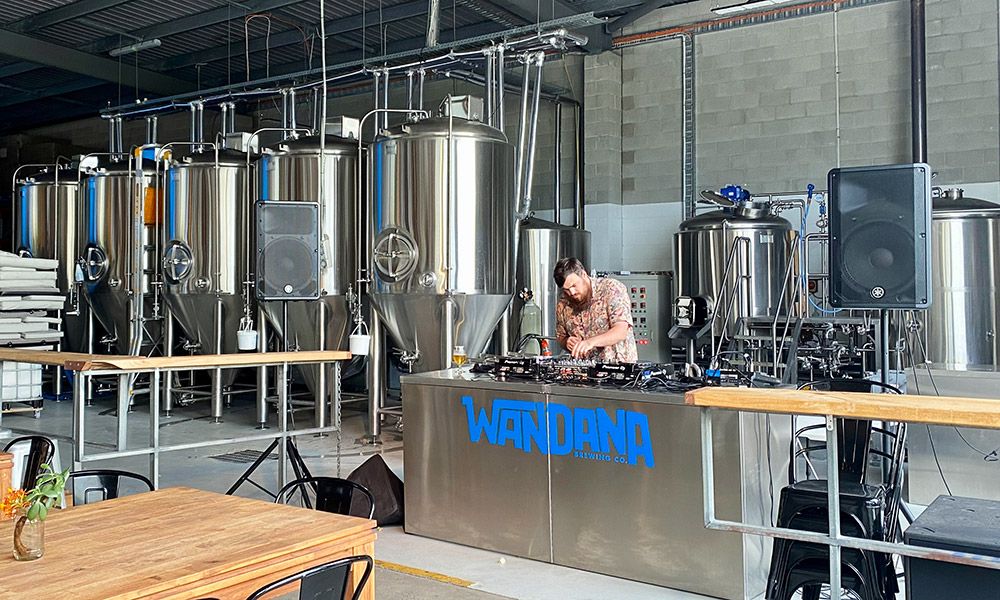 "You finish one and the aftertaste just makes you want to go back for another. It was only ever meant to be in the tap room, but the response has been amazing. Big pubs in the area are saying, 'we want to put it on tap'. Now bottle shops too. Some of our competitors have said it's one of the best ginger beers they've ever tasted."
Keen to stop by for a taste? Tasting flights are a great way to sample a few different brews.
Find out more at wandanabrewingco.com.au
Where is Wandana Brewing Co?
20 Manns Road, Mullumbimby NSW 2482.
Turn off Mullumbimby Road into the industrial estate. Drive past Towers Drive and Smith Street and you'll see Wandana on the right hand side.