Some destinations are tailor-made for honeymoons and romance. The kind fringed by coral reefs and blinding white sand beaches; luxury villas perched on stilts above water so clear it's as if fish are gliding in thin air beneath you.
The Maldives is generally the first such destination that instantly springs to mind. But, let's be honest, it's a bit of a slog to get there from Australia, taking the best part of two days. That's time better spent sunning yourself by the pool with a Mai Tai in your hand.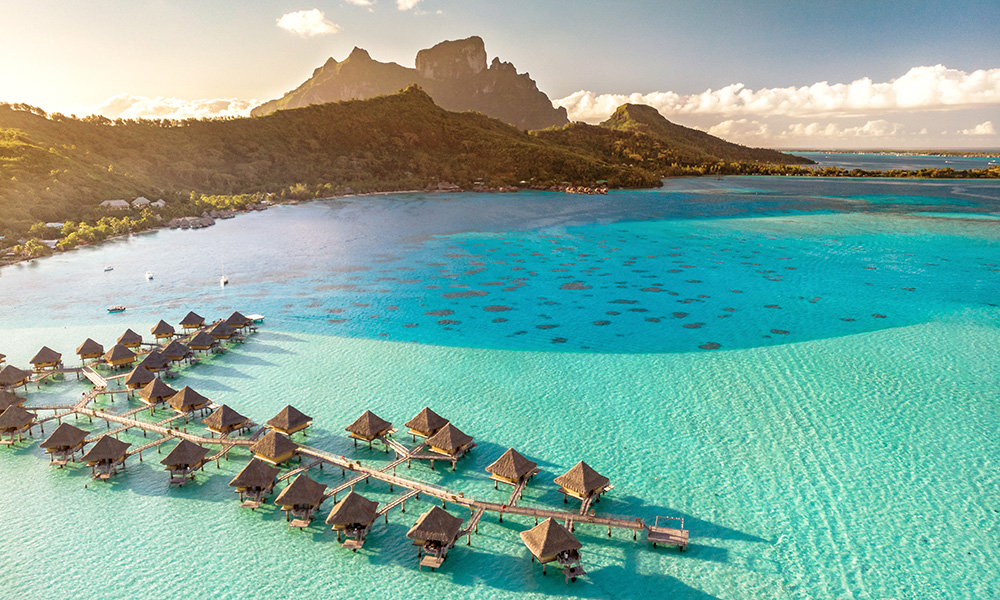 Instead, New Caledonia and the islands of Tahiti could be well worth considering, with the South Pacific territories offering just as much luxury, romance, and enchantment as the Maldives, but in significantly less time from the east coast of Australia.
Better yet, why not do both? After all, Aircalin offers regular flights from Sydney and Brisbane to Nouméa, with onward connections to Tahiti's capital of Papeete.
With that in mind, here are some of the most romantic activities in each destination.
New Caledonia
Take a day trip to Amédée
Whether you're an avid diver or snorkeller, or maybe just love the idea of barefoot castaway vibes on a petite tropical atoll, a day trip out to Amédée Lighthouse Island is a must-do. Just 18kms from Nouméa, the island is accessed via a short ferry ride, with multiple activities awaiting your arrival, from SUP boarding to glass bottom boat trips.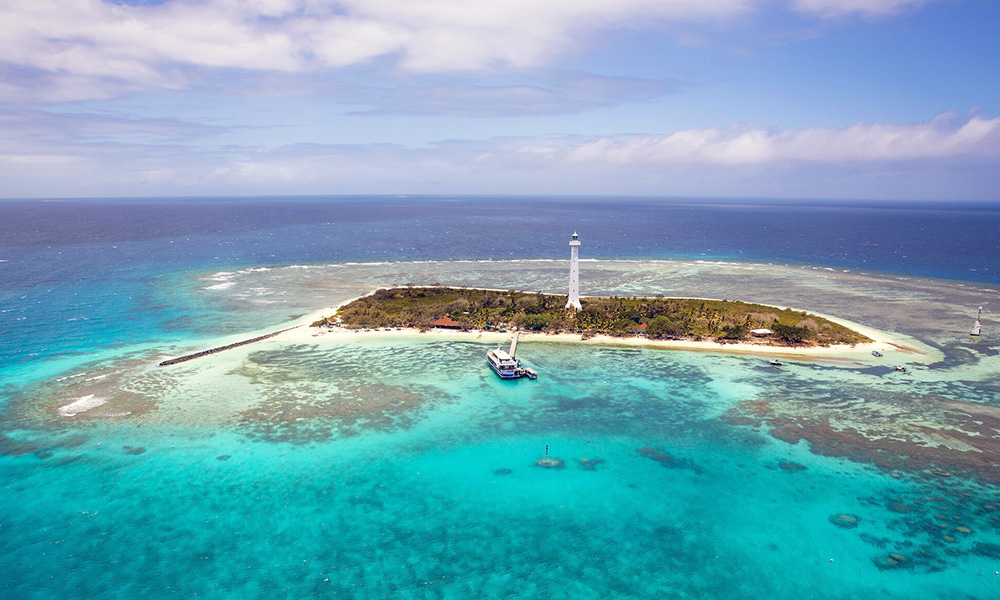 Enjoy a romantic lunch at Le Roof
Overwater bungalow? Check. Artfully plated seafood? Check. Reef sharks circling in the water beneath you? Uh… check. That last one may sound odd, but it's actually part of the experience at Le Roof – one of Nouméa's most popular restaurants. Though a tad pricey, the service, ambience and sunset views make it worthwhile. Reservations recommended.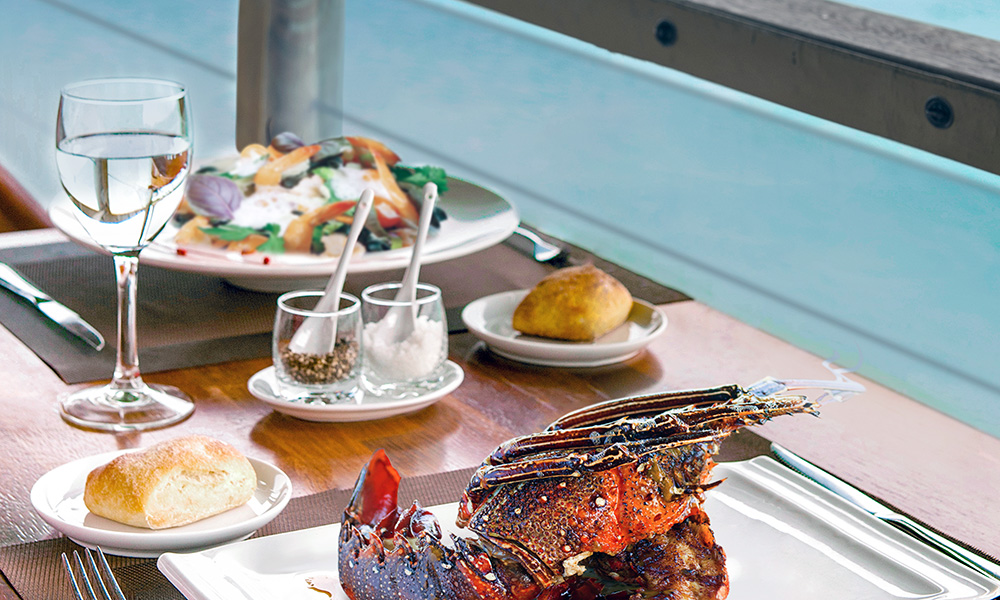 Say 'giddy up!' in Bourail
Though it surprises many to learn, cowboying actually has a long-standing history in New Caledonia, with one horse for roughly every 20 people in the archipelago. Inspired by that, a horseback ride through rustling grasslands or alongside azure lagoons could be a rather fun activity – after all, a bit of role play never goes astray…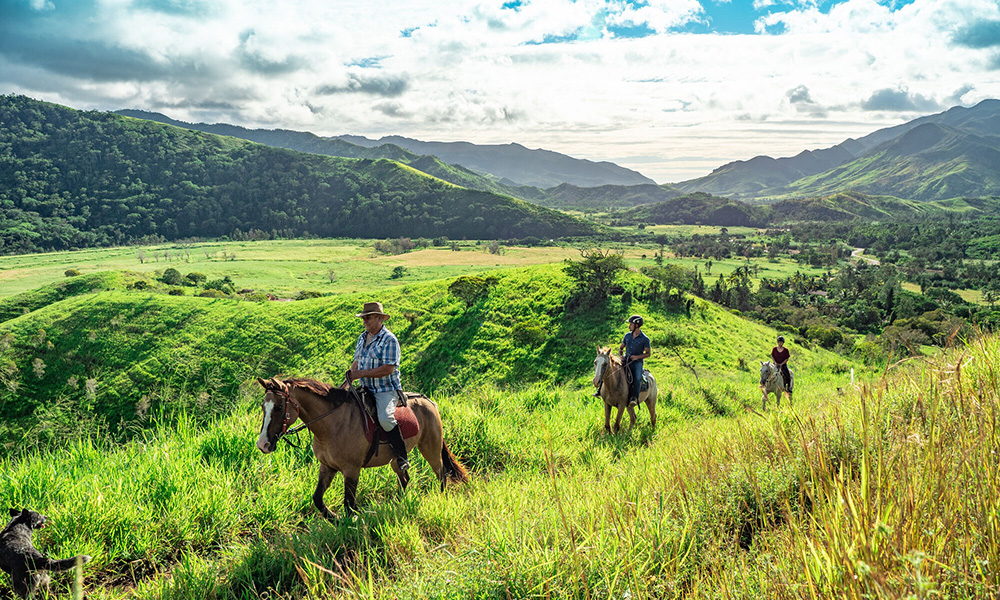 Kick back with a beach picnic
Surprising your significant other with a picnic basket stocked with delicious cheeses, pates and cured meats, and maybe a bottle of French wine for good measure, is a sure-fire way to spark some romance. La Maison Ballande is a great spot to stock up. After that, the hardest decision is picking a beach. Hint: Anse Vata or Baie des Citrons are both fine options.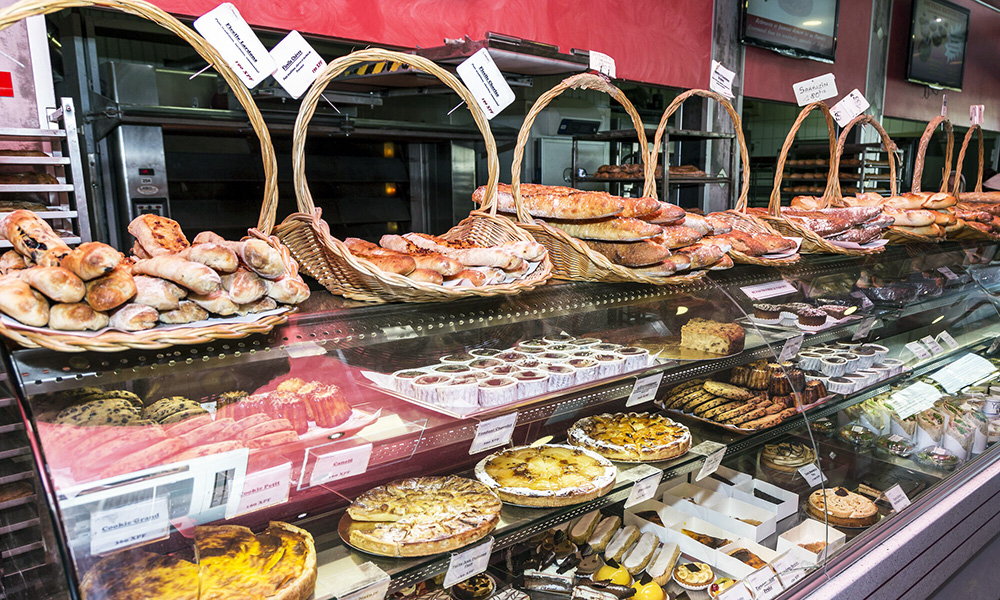 Take to the sky
New Caledonia is renowned for its beauty – the serene islands and lush mountain ranges, turquoise waters brimming with spectacular marine life. Yet, there's one iconic sight which eclipses all others – the Heart of Voh. This natural heart-shaped formation in the north-eastern mangroves of Grand Terre is achingly beautiful, with chopper and ultralight flights a fun way to take it in. Combine Voh with a lagoon flight and you'll be in heaven.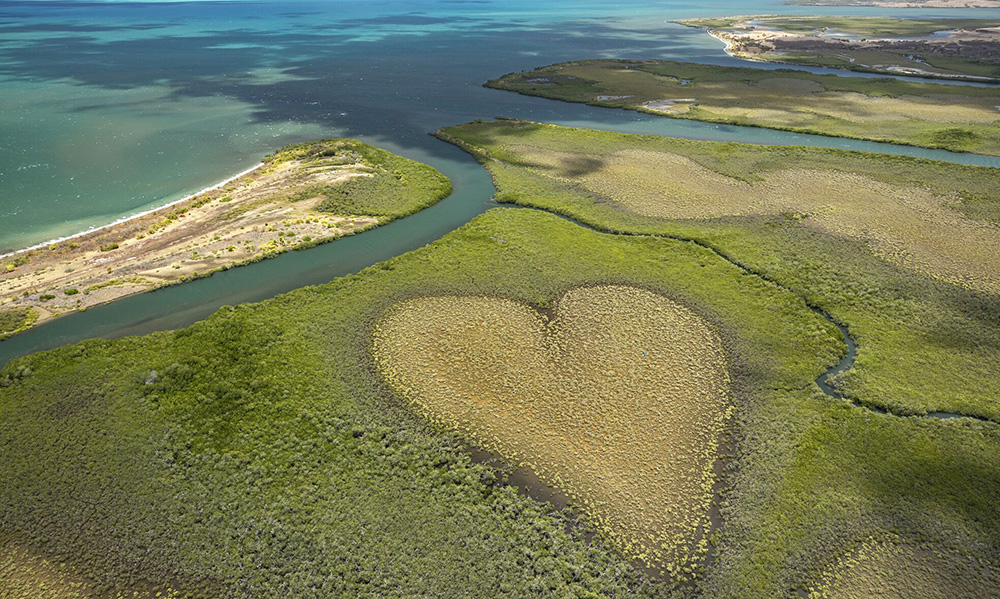 The Islands Of Tahiti
Eat your fill on a private food tour
The quickest way to discover the heart and soul of a destination is through its food. As in New Caledonia, the culinary scene of Tahiti is a blend of French and Polynesian. Although you could easily go it alone, an excursion with Heimata from Tahiti & Moorea Food Tour will bring mouth-watering French Polynesian flavours and stories of how they came to be to life. Signature dish poisson cru (you can see the recipe here) is a definite must try.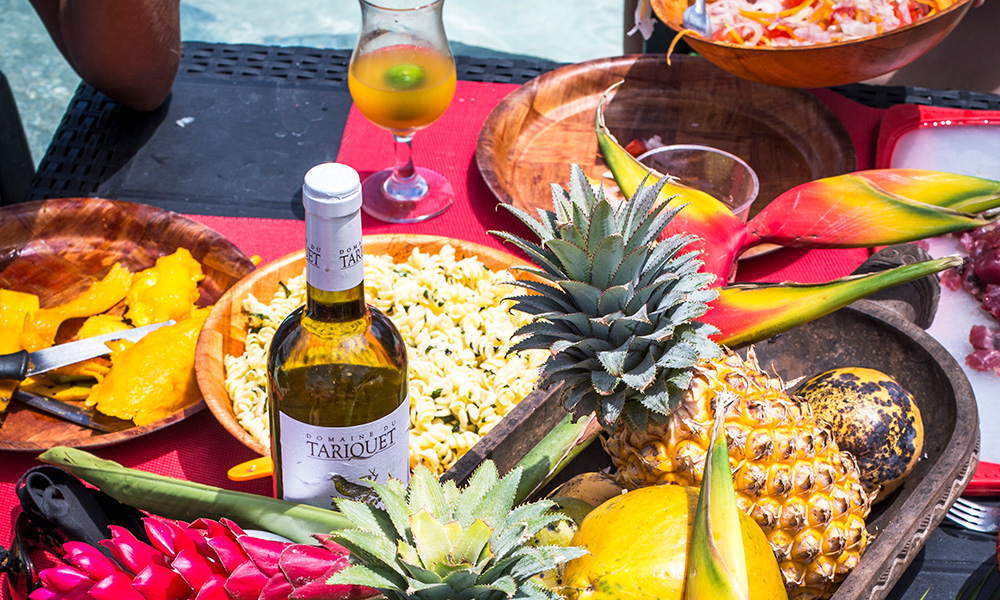 Sail at sunset with Vaapiti
Sunrise and sunset are arguably the most beautiful times of the day in Tahiti. While the former is best enjoyed still curled up in bed, the latter is far easier to appreciate. Sailing off into the sunset, watching pinks, orange and purples swirl in the sky far above the lagoon of Moorea, is a perfect way to enjoy it. Add in fresh fruit and drinks by sailing operator Vaapiti, and you have a magic experience.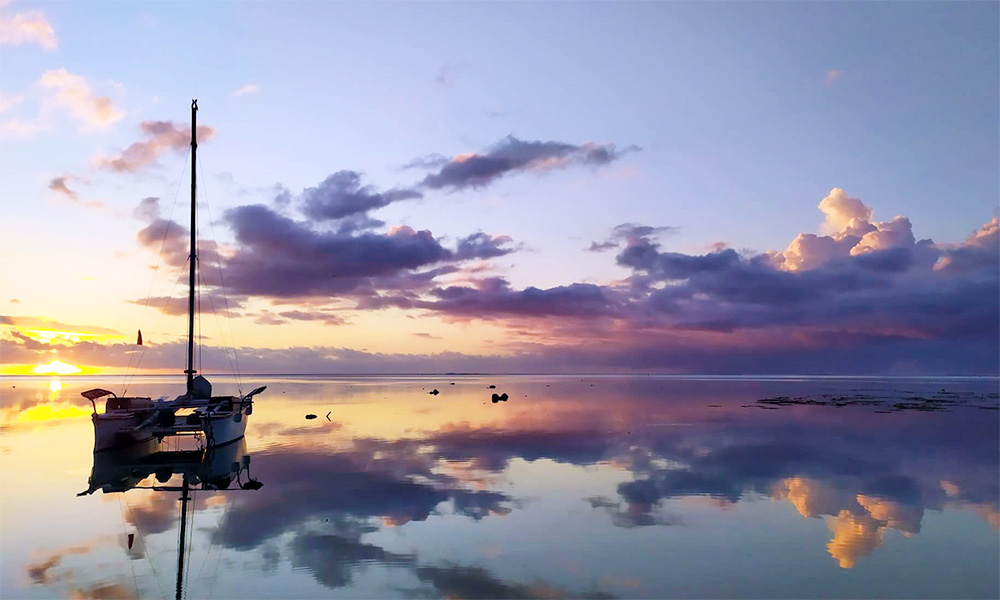 Take a day trip to the heart-shaped island of Tupai
For those looking to really spoil their loved one, an indulgent day trip to Tupai is sure to spark love in the air. With the island shaped like a heart and the option to have a delicious lunch on the private beach, there is nothing quite as romantic as this lavish day trip.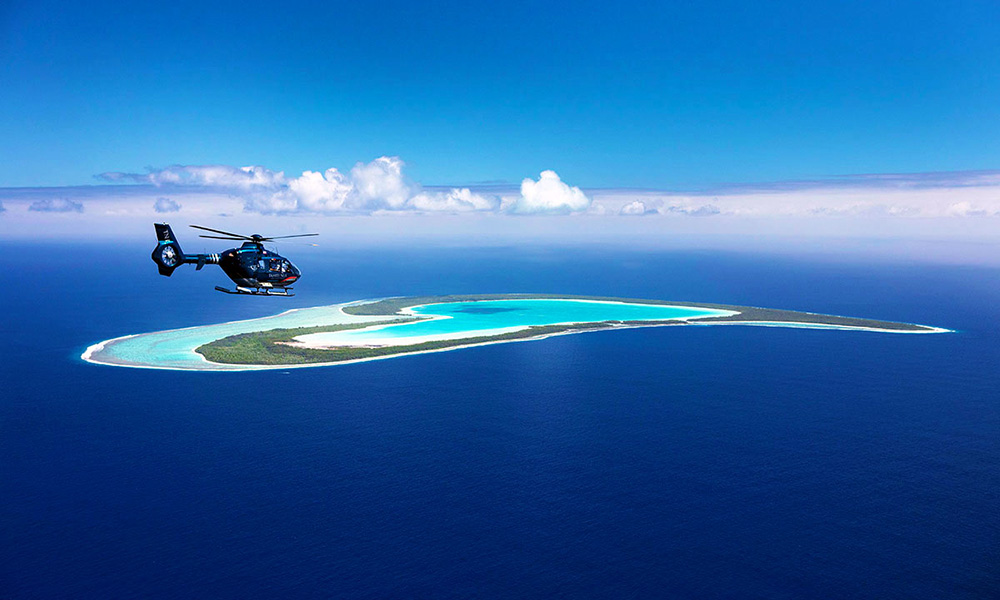 Cultural experience on Tahiti
The natural beauty is astounding, but it's the people and culture of Tahiti that will leave the longest lasting impression. A 4×4 island tour will help you uncover the diverse history and beauty of the islands, such as the UNESCO listed open air temple of Taputapuatea marae, while quintessential activities like a Tahiti dance lesson accompanied by drums and ukulele are guaranteed to have you swinging your hips in delight.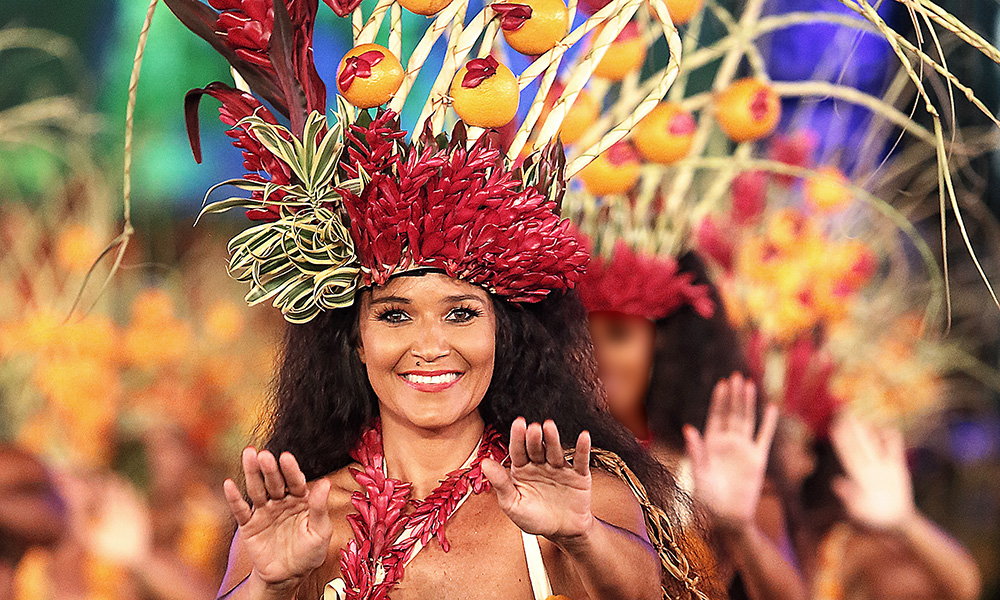 Dive for black pearls in Raiatea
Tahiti is world-renowned for its premium black pearls. As a result, they're a quintessential souvenir. Rather than simply browsing for them on a shelf though, you can actually join pearl divers to collect one for yourself (or your partner).
Want more inspiration? Here are some of the best things to do in French Polynesia, besides lounging in a hammock, as well as some of its most underrated islands.