Tahiti is the complete package. The capital of French Polynesia, an overseas collectivity comprised of 118 beautiful islands, it's made us all swoon over its luxury villas, emerald mountains, and blinding white beaches one time or another.
But, what else does it to have offer? After you've lounged on your private deck, enjoyed a few cocktails by the pool, and maybe snorkelled amid the rainbow of marine life beneath your overwater bungalow, is there anything else to do in Tahiti? Yes, quite a lot!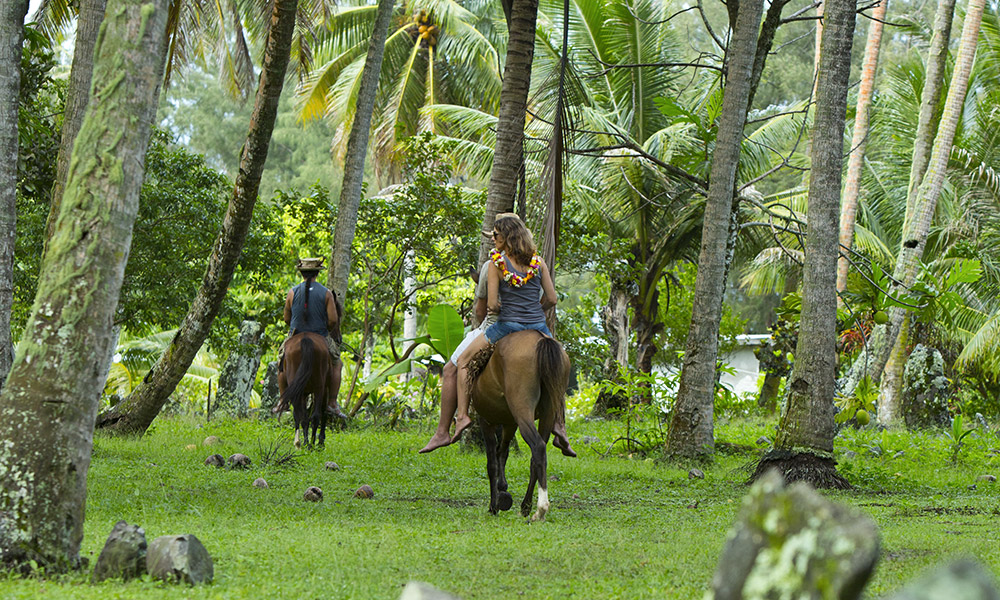 Beyond the resorts and Insta-worthy hammocks, Tahiti is a diverse, inspiring destination with plenty of surprises in store, and that's before we even get started on the culture.
Looking for things to do in Tahiti? Here are four ways to get the most out of your visit:
Embrace the local culture and way of life
From music to art, dance and storytelling, Tahiti is home to a rich and exotic culture that has been shaped by centuries of tradition – and it hosts some great festivals too!
If you visit in July, you can experience Heiva I Tahiti, a month-long celebration dedicated to music, culture and dance. One of major highlights is a competitive festival that brings together participants from right across the islands of French Polynesia – think spectacular costumes, thunderous rhythms, and performances will make you want to move.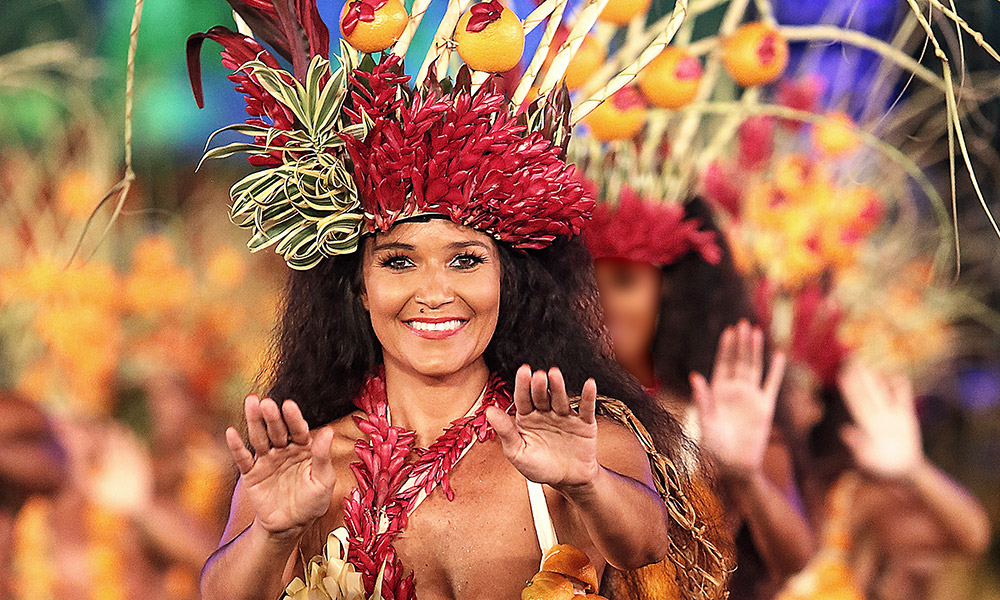 Another good place to get your cultural fix is the Museum of Tahiti and the Islands, about 13km from Papeete in the village of Punaauia, which is dedicated to showcasing the history, archaeology, and geology of Tahiti.
If museums aren't your thing, you could try a visit to Le Marche – a vibrant, 155-year-old indoor market where you can pick up everything from fresh produce to Tahitian arts and crafts. Even if you're not in the mood to shop, it's a fun place to get a feel for local life.
Head for the hills and valleys
Tahiti offers some incredible hiking and cycling opportunities. Some of the best include Faraura Valley, with its well-marked trail leading to waterfalls and hidden pools; Vaihi, a virgin jungle home to 12 cascading waterfalls, each ranging from five to 30 metres; and Faananu, a popular east coast hike renowned for its diverse endemic vegetation.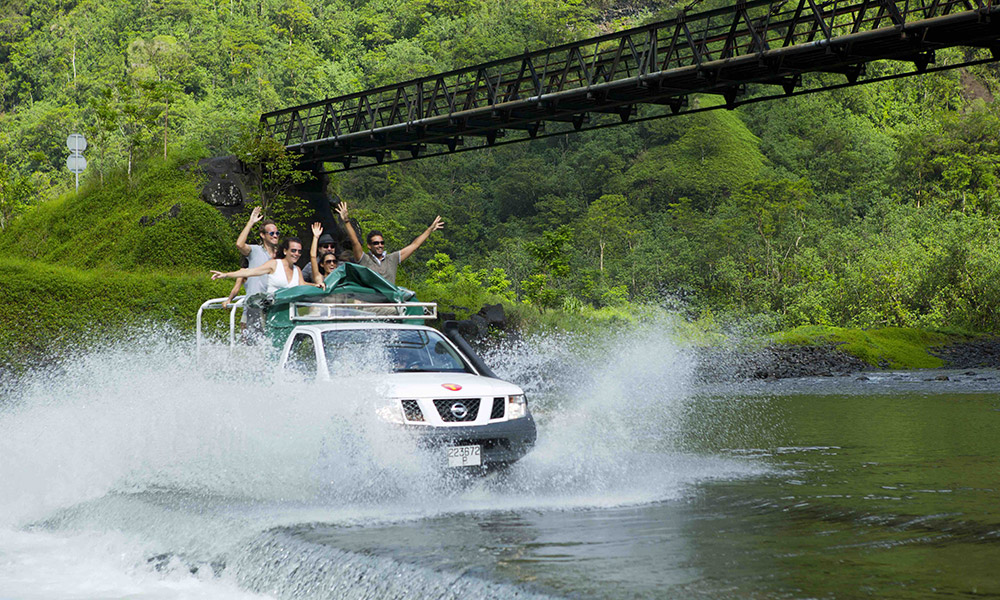 Another worthwhile destination is Tahiti-iti, or 'Little Tahiti'. Connected to the mainland by a small isthmus, this less developed yet more adventurous part of the island requires some effort to get to. It's only accessible by boat or on foot, but once you're there, rugged landscapes, remote caves, and a taste of authentic Tahitian culture await.
It's recommended to employ the assistance of an experienced local guide or join a guided tour, as they can bring the islands to life with colourful tales of the past and present.
Explore the depths
From sheer vertical walls of The Marado to the shark filled Tiputa Pass, which often sees grey reef sharks congregate en masse, Tahiti is a true diver's dream come true. Mantas, whales, sharks, turtles… the only thing that'd make it better is you and your camera.
Though not as well known, Tahiti actually boasts numerous wreck diving opportunities – including La Zélée, a French WWI gunboat, and the 30-metre Goelette cargo ship.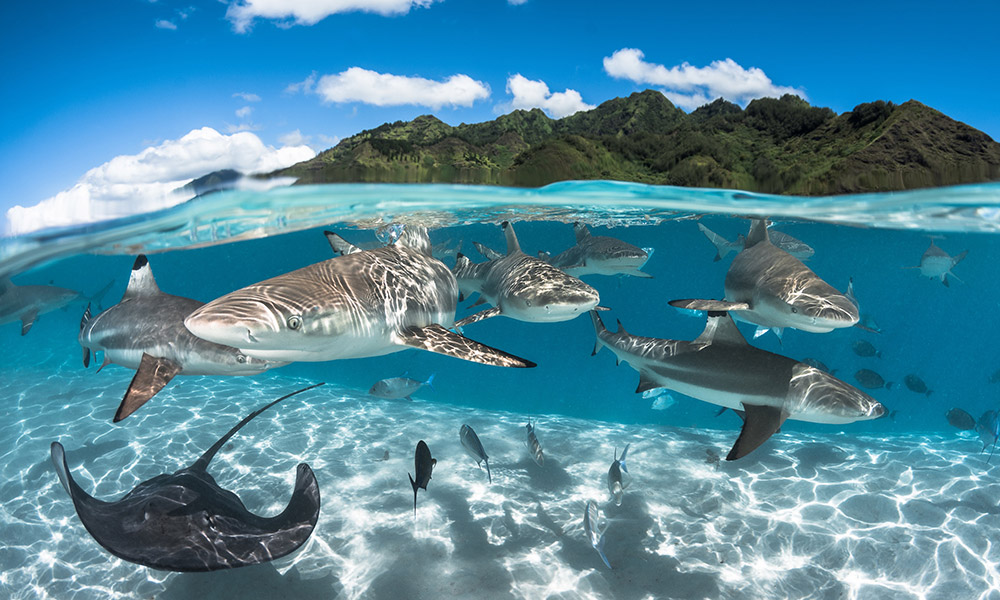 The Aquarium (off Tahiti Island) is a great entry level dive site, with a max depth of 12-14 metres and an abundance of marine life including lionfish, angelfish, and triggerfish. It's also home to two schooners and a plane wreck, each creating safe habitat for marine life.
Off the airport near Faa'a in Papeete lies a two-for-one dive site, the wreck of The Goelette cargo ship and a twin-engine Catalina WWII flying boat – scuttled to form an artificial reef in 1962. The ship begins at 13-metres and descends to 25-metres, with divers able to swim the length of the ship through a jungle of wires, pipes and collapsed beams.
Equally impressive is the three-masted Nordby, which sunk in 1900 after running aground west of Raiatea – the sacred island. Around 50-metres long and seven-metres wide, it's inhabited by many species including loaches and (a personal favourite) nudibranchs.
To ensure the incredible reefs are here long into the future, a passionate group of coral gardeners are working to grow and restore the coral reefs throughout Tahiti.
Live your best life on the high seas
More than just marine life, the glittering waters of French Polynesia are home to some of the most opulent small cruise ships afloat – many of which are based here year-round.
The all-inclusive MS Paul Gauguin, flagship of award-winning cruise brand Paul Gauguin Cruises, is one of the most lavish options available. In addition to three dining options, spa, and 1:1.5 guest ratio, it also has access to its own private island and beach.
Aranui is another upscale offering, with a more adventurous twist. Part freighter, part boutique cruise ship, the dual-purpose Aranui 5 is a key supply vessel for the region. It also allows visitors to experience some of the remote and less touristed islands, such as the mysterious Australs, the far-flung Gambiers, and the volcanic Marquesas.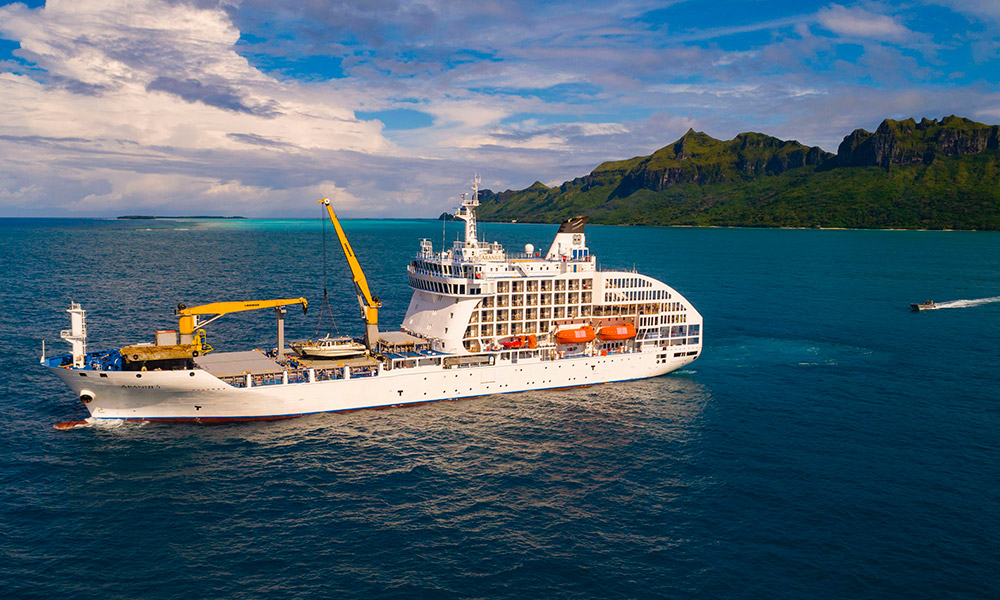 No matter how you choose to spend your days, Tahiti will take your breath away – and it's only one part of French Polynesia. After exploring magical island, be sure to venture further afield and explore some of the other islands, like Moorea and Bora Bora.
How to get to Tahiti
Air Tahiti Nui is the flag carrier of French Polynesia. The airline is restarting flights with a weekly service from Auckland to Papeete from May 5, with this ramped up to three times a week during the high season in July and August, plus seasonal adjustments after that.