Deserted beaches, hidden waterfalls, and luxury resorts surrounded by emerald green palm trees; the South Pacific nation of Fiji is tailor-made for romance and indulgence.
But, if you're more into adventure and island culture than sunning yourself on an empty beach, there are also plenty of unromantic ways for you to fill your days. From hiking the tallest mountain in Fiji to diving with bull sharks, here are seven ways to discover the adventurous side of Fiji.
1. Shark diving in the Beqa Lagoon
Fiji is renowned as one of the greatest shark dive destinations on the planet. Not for the feint hearted, you can dive with up to eight species of shark (yes, even the bitey ones) including bull sharks, whitetip reef sharks, nurse sharks, lemon sharks, and tiger sharks.
There are two primary shark dive operators to choose from, Beqa Adventure Divers and Aqua-Trek. We joined Beqa Adventure Divers a couple of years ago and it was by far one of the most surreal and exhilarating dive experiences we've ever had.
2. Zipline across the rainforest
Experience a bird's eye view of the Fijian rainforest with Sleeping Giant Zipline, an eco-friendly adventure park just over half an hour from Nadi.
Sleeping Giant Zipline has 5 zips ranging from 80m to 160m and flying at speeds up to 40km/h, which will have you flying over rivers, waterfalls and through the jungle like a bird. Afterwards, take a guided walk through the jungle to see the Orchid Falls, keeping an eye out for the abundant wildlife.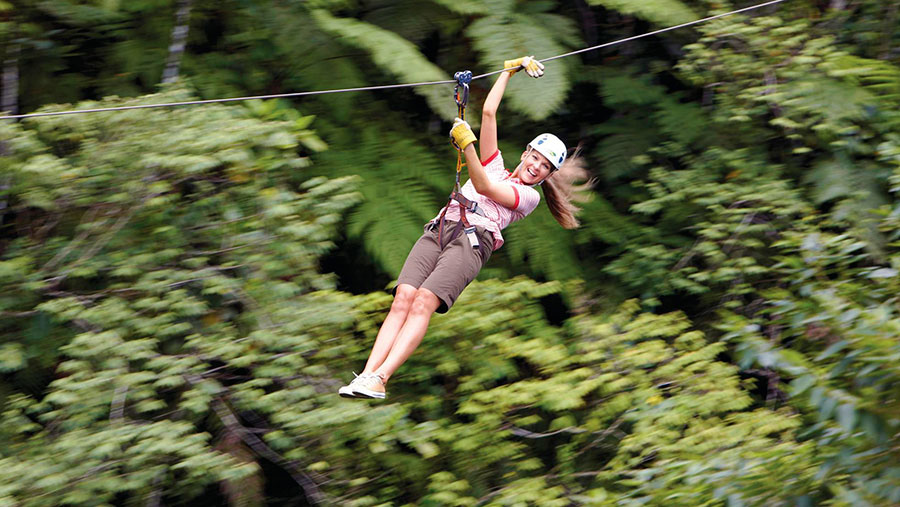 3. Visit Sabeto Hot Springs
Between Nadi and Lautoka is one of Fiji's hidden jewels – Sabeto Hot Springs. This series of natural hot springs provides a rare opportunity to indulge in a therapeutic natural thermal mud spa. Locals believe minerals within the hot spring waters have healing properties.
4. Climb Fiji's highest mountain
Challenge yourself and climb the highest mountain in Fiji, Mt Tomaniivi – also known as Mt Victoria). The best way to tackle the mountain is on an overnight excursion with local tour operator Talanoa Treks.
Walk through cloud forest to reach the summit at 1,323m which, on a clear day, will reward you with amazing views across Fiji's main island of Viti Levu.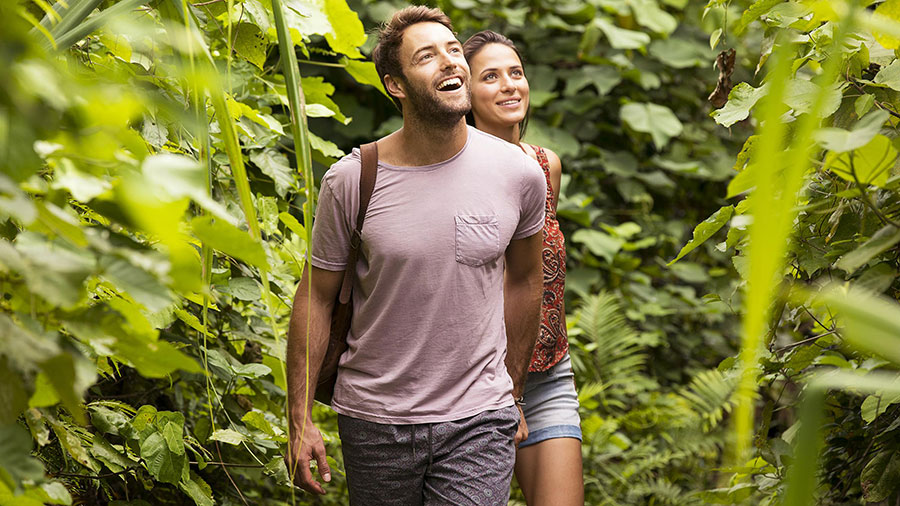 5. Get crafty with the locals
Fijians are incredible craftspeople. Join Aqua Tours for a visit to Nakabuta Village, where you can see Fijian pottery such as bowls, plates and other items being made using traditional techniques. You will also be treated to a taste of traditional Fijian life with cultural shows like Meke (dance), fire walking and the traditional Kava ceremony.
6. Explore Fiji's largest cave
If you're in in the mood for some history, spend the day with Off-Road Cave Safari and discover the beauty of Fiji's interior, and learn the fascinating history of Fiji's largest cave system, Naihehe Cave.
More than 170 metres in length, the cave was once a fortress to the Nabuavatu clan during tribal warfare days. Reminders of its cannibal history still remain.
7. Jetboat on the Sigatoka River
Climb aboard Sigatoka River Safari for an adventure along the stunning Sigatoka River. The longest river on the island of Viti Levu, Sigatoka River runs from the hills of the Navosa Provence right down to the sand dunes in the Kulukulu on the famous Coral Coast.
The river was once the only means of transport from the coast to the interior, right up until the late 1950s. Along the way, visit Fijian villages and experience a day in the life of a local.
For more info on Fiji, visit fiji.travel