Hidden beaches, turquoise waters and inviting hospitality; the South Pacific is a stunning region only a hot, skip and a jump from Australia's east coast. Chief among its delights is the tropical island of Vanuatu. And yet, it's so much more than just a tropical destination.
The simple truth is, adventure, in its many forms, is what Vanuatu does best.
Vanuatu is a raw land of untouched wilderness, of pristine ocean, rugged coastline, and intriguing island culture all wrapped up in one easily accessible package.
If you long to see the Vanuatu less travel, here are five adventures to get you started:
Mount Yasur
The journey to Mt Yasur feels like a pilgrimage – an internal flight, followed by a four-wheel drive adventure through the jungle onto the ash plain. The anticipation of arriving, when you get that first glimpse and sense of being in another place, only adds to its significance.
Dare to look over the rim into the belly of the beast and you'll see lava smashing into the rocks like a sea in a storm. And then it happens. An assault on the senses. The incredible, deafening boom that makes the earth shake under your feet, followed by the smell of sulphur as ash rains down from the heavens. This is the greatest firework show on Earth.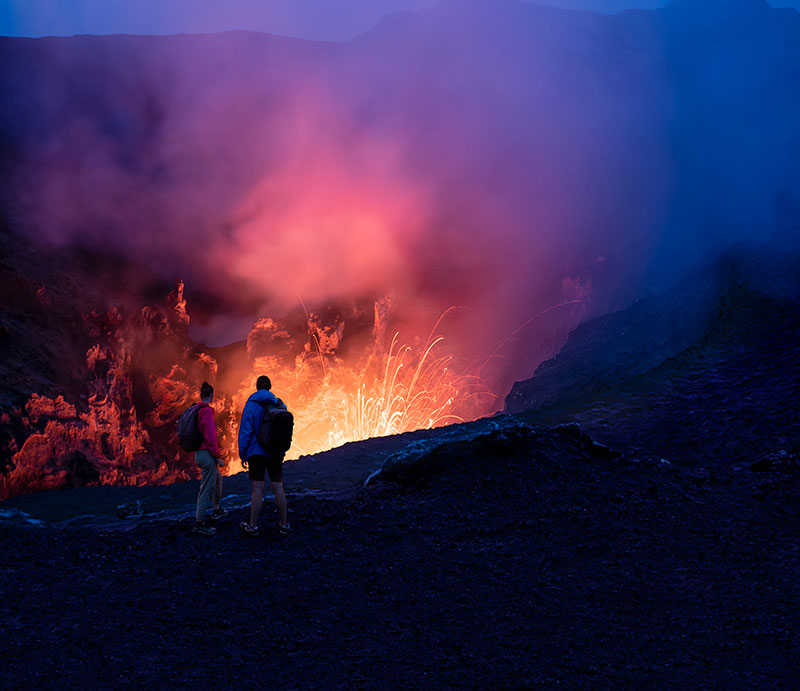 Culture & Kastom
Sometimes you have to step outside your comfort zone to discover it's where you'd rather be. Life is a far richer experience when you take the time to live it from a new perspective. The Ni-Vanuatu way of life helps you see the world through fresh eyes. Built on generations of storytelling and mysticism, with a deep-rooted connection with nature, it's less focused on material things and more on living in the moment.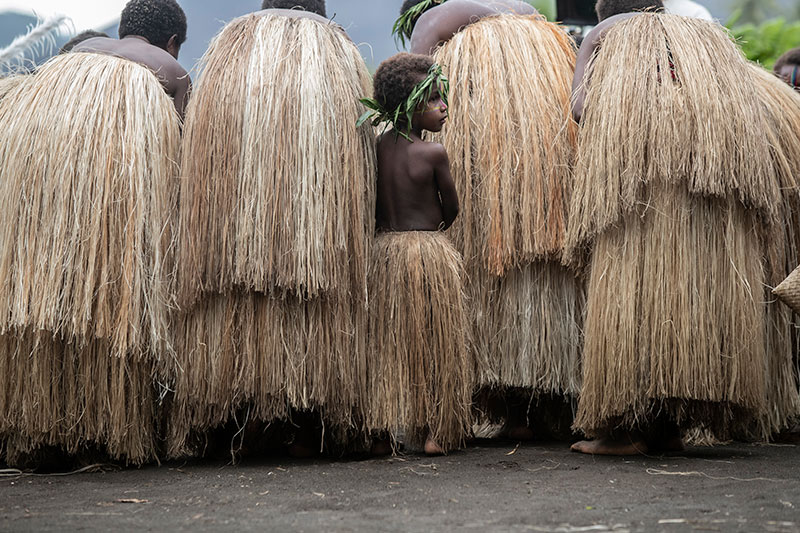 Blue Holes
The east coast of Espiritu Santo boasts more blue holes than anywhere else in the world. One of the most spectacular, Nanda, can be found hidden amongst Santo's lush rainforest. Fresh mountain water gets filtered through a network of limestone caves and gathers in these deep pools of luminous blue. Where you find a blue hole, you'll normally find a banyan tree with a rope swing attached.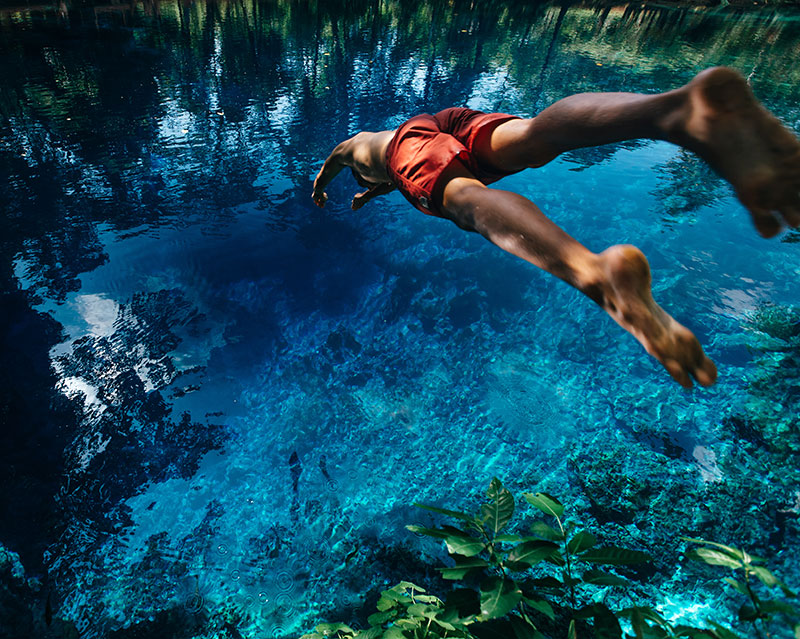 Giant Banyan Tree
Tucked away on the rugged island of Tanna lies the Giant Banyan Tree – one of Vanuatu's most breathtaking natural wonders. Beautifully isolated, the journey getting there is half the fun. After a twisting, bumpy drive passing by untouched wilderness and tiny local villages, take the final, steep descent on foot to discover what is believed to be one of the largest banyan trees in the world.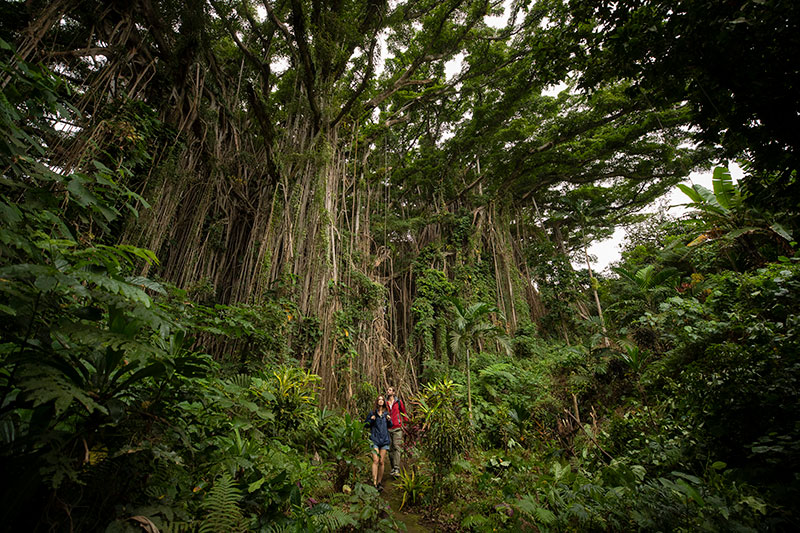 Blue Cave
Take a deep breath and dive below the surface to discover Tanna Islands' incredible Blue Cave. With almost no freshwater run-off, the volcanic island's Blue Cave boasts crystal clear waters and a mesmerising aquatic landscape. A bucket list site only accessible by boat, the cave is lit by a single shaft of light, illuminating the colourful coral and impossibly blue water.
Ready to answer the call of Vanuatu? Visit www.vanuatu.travel/au/answerthecall