Vietnam's ancient capital of Hanoi needs little introduction. This intriguing metropolis home to almost eight million people has captivated generations of travellers with its bustling streetscapes and crumbling architecture. Though it can get a little hectic at times, there's beauty in its symphony of organised chaos – and that's exactly why you should visit.
Hanoi is an urban explorer's dream come true. Even a simple, inconspicuous street can reveal an expected surprise. But, after ticking off major sights such as the Old Quarter Night Market, the Ho Chi Minh Mausoleum, Hoàn Kiếm Lake and the famous train street, you can start to crave something more. To that end, a day trip could be just what you need.
The knowledgeable team at Pan Pacific Hanoi has put together a list of five amazing day trips, each revealing a different side of the surrounding landscape.
1. Ha Long Bay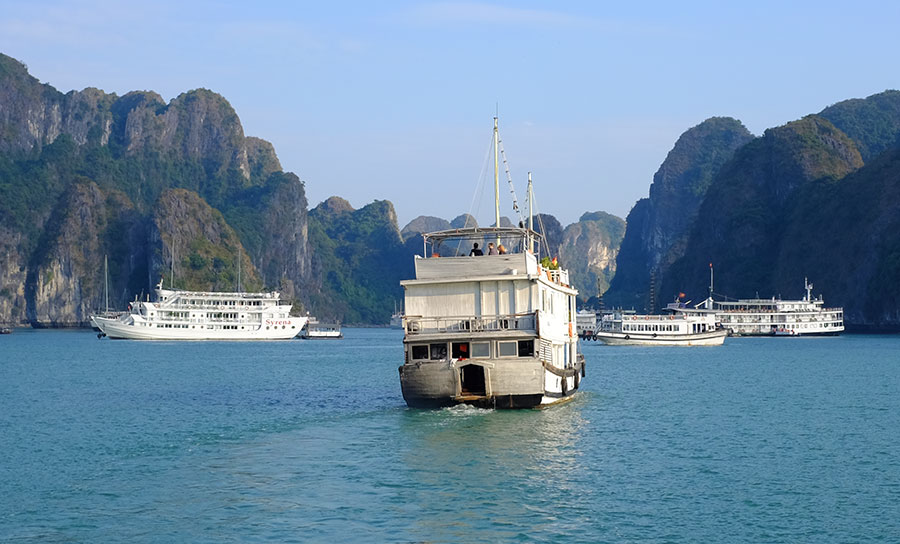 Given its spectacular beauty, it's no surprise Ha Long Bay's origin story is equally impressive. The story goes that the islands of Ha Long Bay, which literally means 'descending dragon', were formed from the emerald teeth of a dragon sent to defend the country from invaders. The story is a little more in-depth, but you can easily google to discover more of the tale.
A three-hour drive from Hanoi, if traffic is on your side, this World Heritage site is North Vietnam's most visited attraction. It's revered for its towering limestone islands, which serve as custodians of the bay's shimmering emerald waters, together with its beautiful caves and lookouts. Though you can tick off the major sights in a day, an overnight cruise aboard a traditional junk boat will reveal more of its charms with the changing sun.
2. Lan Ha Bay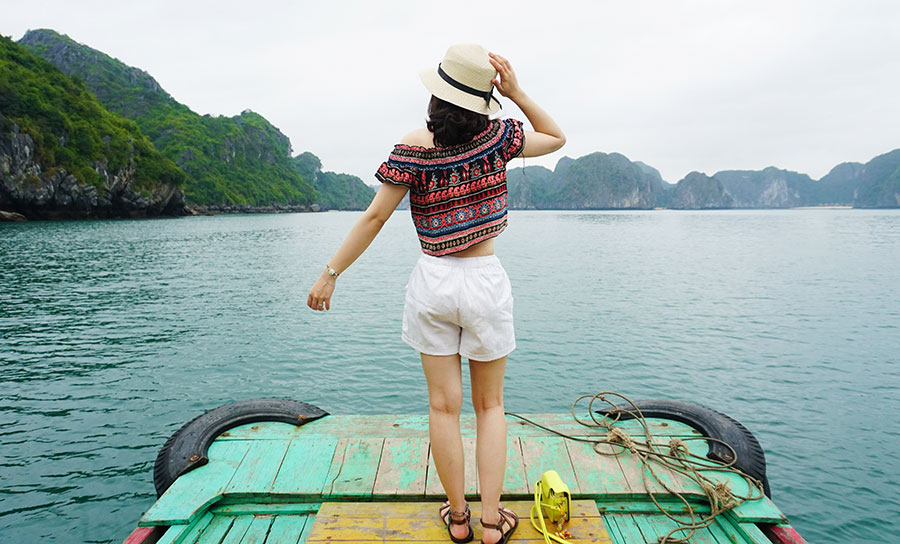 Technically an extension of Ha Long Bay, Lan Ha Bay can be considered a part of the wider Ha Long Bay region. At Lan Ha Bay, you will also be greeted by a panorama of peaks—about 400 limestone mountains are scattered throughout the bay. But the real reason that visitors flock to Lan Ha Bay, however, is its beaches – resting snugly between the karsts. If you love to get active, rock climbing, trekking, kayaking, and sunset beach yoga are some of the activities offered by tour operators such as Asia Outdoors.
3. Mai Chau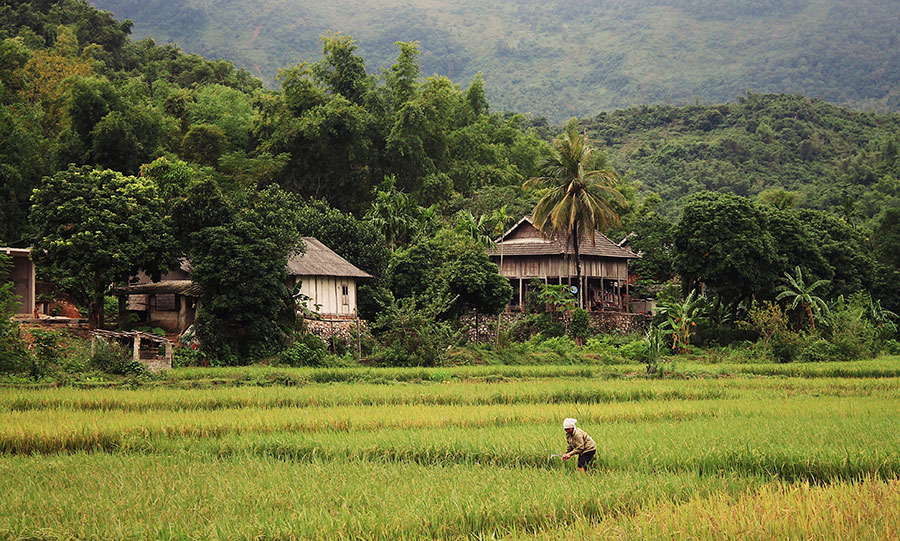 A perfect antidote to the hustle and bustle of Hanoi city life, the rural village of Mai Chau (an easy four-hour drive from Hanoi) is ideal for a day of healing and slow living. The best views are courtesy of the area's rice terraces, set against a postcard-perfect hilly backdrop. Day tours that include sightseeing via trekking and cycling are also readily available.
4. Tam Coc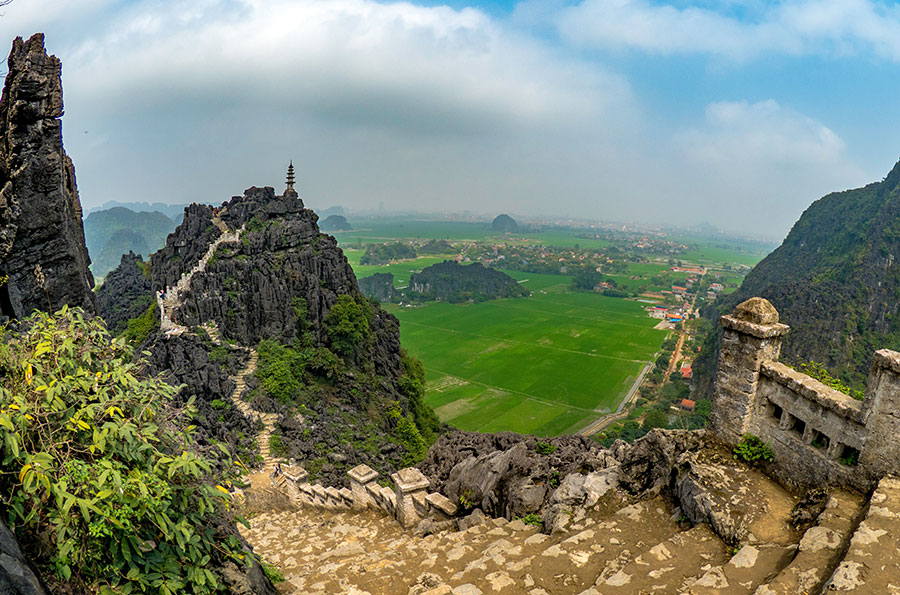 Tam Coc ("Three Grottoes") is a three-hour drive from Hanoi. If you're looking to experience from of the stunning natural beauty northern Vietnam has to offer, this is the place. The general consensus is Tam Coc is best appreciated on a paddle-boat ride along the River Ngo Dong, where you can see its limestone formations and rice paddies in all their glory. Most of local boat tours will take you to its three caves; Hang Ca, Hang Hai, and Hang Ba.
5. Ba Vi National Park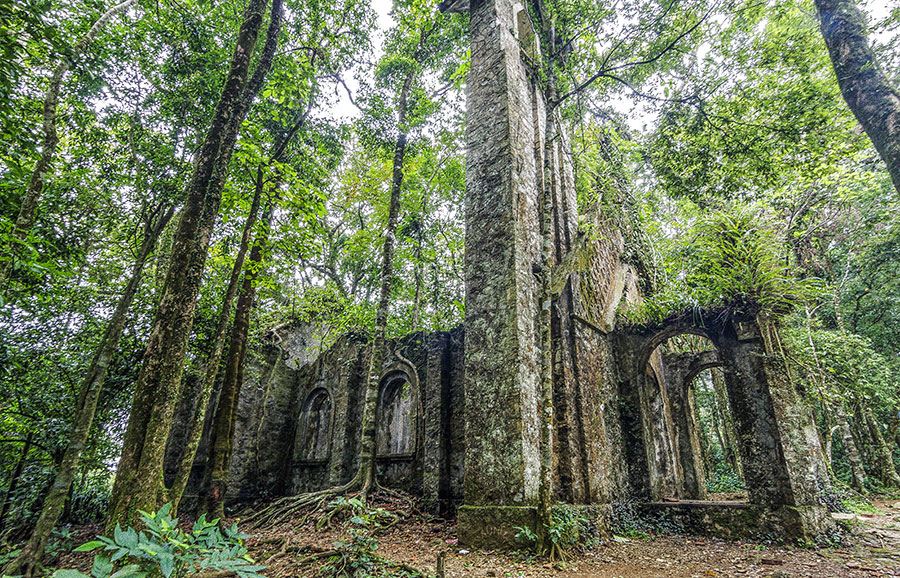 Experience a taste of local life by heading to one of the Ba Vi National Park – a popular escape for Hanoi residents. Formerly a French "hill station," or a place of rest for colonial officials to escape the summer heat, Ba Vi National Park is renowned for its three peaks (the highest is Dinh Vua at 1,296m) and is big destination for hikers and nature lovers. You can see remnants of French colonial architecture in the area; in particular, a crumbling cathedral with a collapsed roof which has become a bit of a mecca for visiting photographers.