Just a hop, skip and a short flight from Australia, New Caledonia is a Pacific island paradise filled with blinding white beaches, emerald palm trees, and turquoise waters that shelter a rainbow of dazzling marine life. And that's all, right? Not even close. It's so much more.
The real New Caledonia is a surprisingly diverse and multi-cultural destination with more to offer than many of us realise. We visited a few years ago and instantly felt at ease, like we'd been there before. Was it our home in a past life? Who knows? We'd be happy if it was.
Where is New Caledonia?
For the uninitiated, New Caledonia is a French collectivity of over 150 islands in the South Pacific, including main island La Grande Terre and the gorgeous Loyalty Islands. In the capital and largest city of Nouméa you'll find a relaxed destination where time just melts away. 'Island time' is real.
With the region looking to be a safe travel option in the near future, New Caledonia is well placed for Aussie travellers. Just 1500km off the east coast of Australia, under three hours from Brisbane and Sydney, it offers a taste of France without requiring the best part of two days to get there.
Though we could easily go on for days about the many ways New Caledonia will take your breath away, here are five good reasons you should consider making the short trip.
1. It rivals Hawaii for natural beauty
Many places have been described as 'the Hawaii of [insert geographical location here]' to varying degrees of success. But, in the case of New Caledonia's main island, it's pretty accurate. In addition to its many beaches, wetlands, and grassy plains, La Grande Terre boasts a dramatic spine of mountains from the north to the southern tip.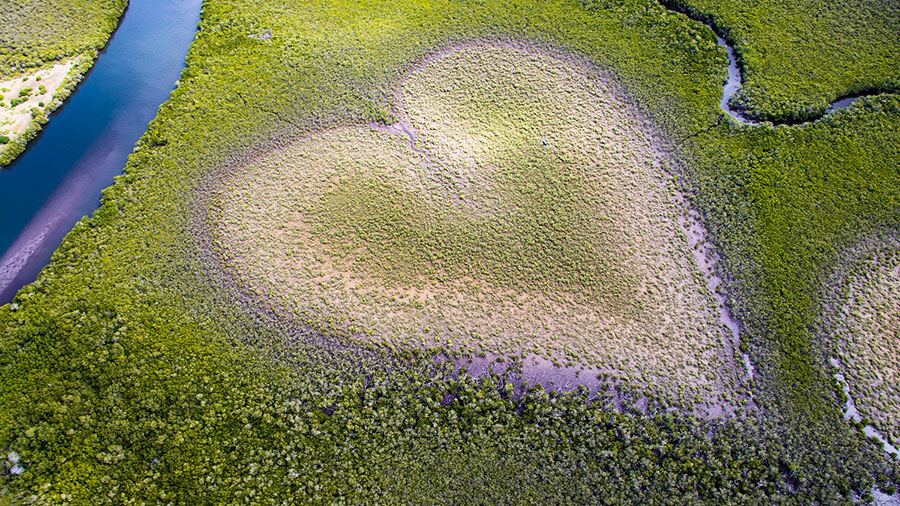 2. There's more than just French culture
New Caledonia is more culturally diverse than you may realise. Sure, it does feel a bit like a little piece of France broke off and floated to the southern hemisphere, but it's also retained a strong Melanesian influence from its local indigenous people – The Kanaks. An intriguing mix of French and Melanesian culture permeates every inch of the country.
3. The food is insanely good
With its tantalising mix of cultures, New Caledonia's dining scene is fusion food at its finest. As you'd expect from an island, seafood features highly on most menus. Fresh prawns, lobsters, marlin, mackerel, crabs, and mussels… it's all here and it's all extremely delicious. Be sure to try local favourites like moules marinières, mussels in a cream and white wine sauce, or a bouillabaisse fish stew featuring fresh prawns and mussels.
4. The spirit of adventure is alive and well
Whether you're in the air, on the ground, or in the water, the islands have got adventurous travellers covered. Hiking, off-road mountain biking, horse riding, fishing, sailing, kite-surfing, kayaking, snorkelling or scuba diving… whatever floats your boat, you'll find it here. Divers, in particular, are treated to some of the most spectacular coral reefs you'll ever see. The UNESCO listed lagoon (just a small 24,000 km2 in size) is incredible.
5. It's easy to get around
Travelling in and around New Caledonia and its many islands is a breeze. The simplest way to see the sights of the main island is by renting a hire car. The local roads are well maintained and, unless you plan on taking on some of the minor mountain paths or exploring national parks, a two-wheel-drive car is more than adequate. If you prefer to let a local do the driving, there are also local tour operators able to show you the sights.

Have you been to New Caledonia? What did you enjoy the most?