For outback communities where a cattle station can be larger than a European country, social calls tend to be few and far between. But there are places teeming with life, where the beers are cold, meat trays are plentiful, and the local spirit can be heard for miles.
Yep, the good ol' Aussie pub – and northwest Queensland is overflowing with them.
Want to know some of the best outback pubs? Here are five worth travelling for.
The Purple Pub – Normanton
Blink and you still won't miss The Purple Pub, with its strikingly-hued purple exterior. It's an iconic spot to rub shoulders with locals over a cold beer (hydration is important in this part of the world). While you're in town, be sure to take a snap with Krys the Savannah King – the true-to-size giant 8.6m crocodile (don't worry, he doesn't bite – anymore!).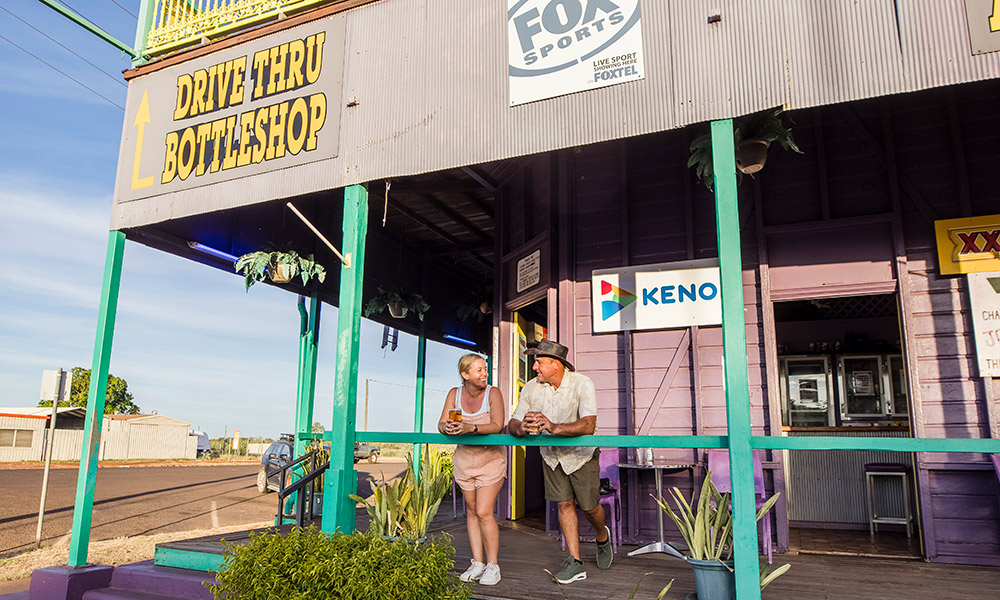 Sunset Tavern – Karumba
There's nothing like watching a sunset over the Gulf of Carpentaria. After a long day travelling from the coast along the Savannah Way or via the inland route, the Matilda Way, it's worthwhile stopping in at the appropriately-named Sunset Tavern, where the outback meets the sea, for a pint and some fresh prawns as the sun begins its slow descent.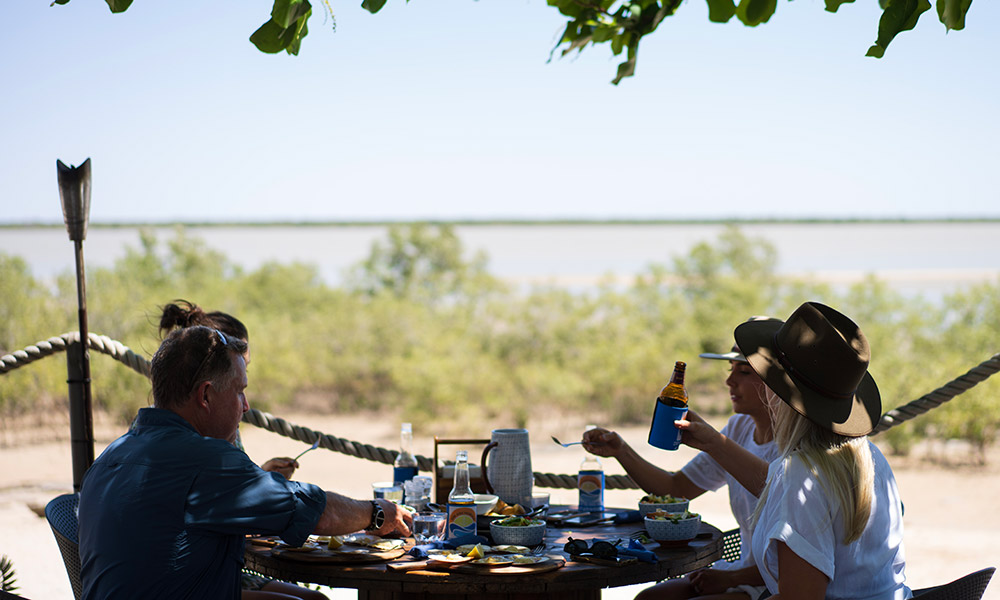 Blue Heeler Hotel – Kynuna
Known for its blue and pink neon sign that beckons travellers on the Matilda Way, you'll definitely want to pull in for a spell at Blue Heeler Hotel. Established in 1889, this classic pub is steeped in Australian folklore. And it's even said that Banjo Paterson himself first performed Waltzing Matilda and RM Williams constructed the brick fireplace.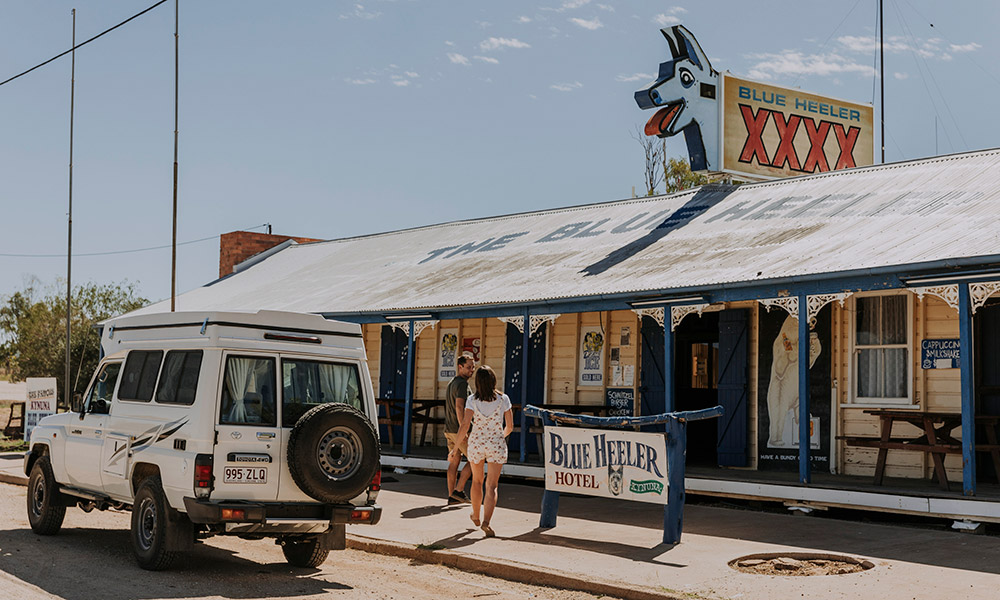 Goldfield's Hotel – Forsayth
Strike gold at this historic landmark pub in the charming town of Forsayth. Just a stone's throw from the hidden oasis that is Cobbold Gorge, there's no better to relax after a day of exploring, paddle boarding or simply marvelling at the northwest than Goldfield's Hotel.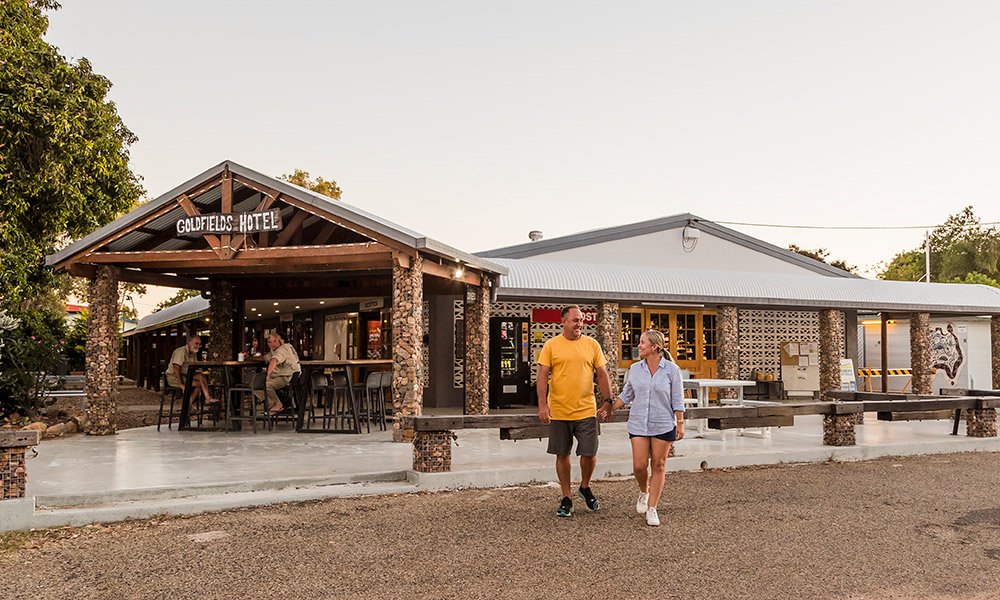 Prairie Hotel – Hughenden
An "American Pickers" dream come true, the Prairie Hotel in Hughenden – between Townsville and Mt Isa on the Flinders Way – is a must-see for its eccentric, grandmother-approved collection of stockmen's hats and knickknacks. A meal and a beer in the country-style dining room, surrounded by Prairie's old treasures and relics, will be one to remember.
While you're in Queensland, be sure to check out some of its other amazing destinations, like Undara National Park, Riversleigh and the beautiful Talaroo hot springs.