With the mercury dropping across Australia, chances are you might be considering a trip up to sunny Queensland at some point. But, while there are plenty of incredible spots to be found dotted along its 6,967km long coastline (hello, Whitsundays and the Bundaberg Coast), there are just as many places to discover inland too.
Beyond the rainforest and the reef, North West Queensland is a treasure trove of untamed natural beauty. Think soaring canyons to golden grasslands and even a site described by Sir David Attenborough as one of the 'top four fossil fields in the world'.
Keen to hit the road? Here are some of the incredible sights in outback Queensland.
Undara Volcanic National Park – Mount Surprise
It may not be a household name, but Undara Volcanic National Park is one of our country's most remarkable sites. Located around 275km southwest of Cairns, it's home to ancient lava tubes, volcanic craters, and bushland tracks tailor-made for wildlife spotting.
The 190,000-year-old Undara lava tube system is one of the longest in the world.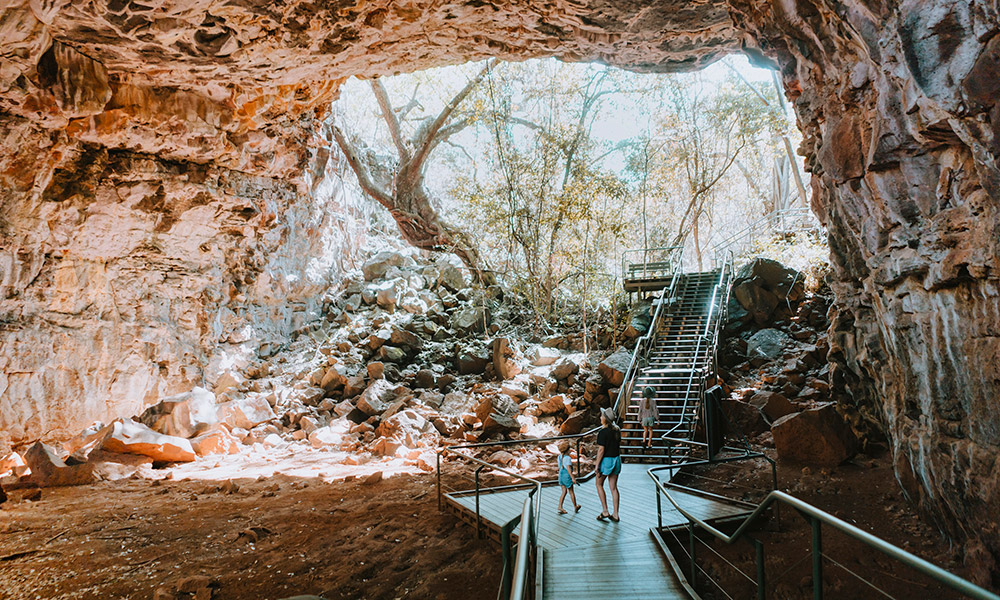 Porcupine Gorge National Park – Porcupine
Spectacular canyons and towering sandstone cliffs are just the tip of the iceberg at Porcupine Gorge. Known as Australia's 'Little Grand Canyon', Porcupine Gorge National Park is truly a sight to behold, as pockets of deep vine forest contrast the enveloping savannah plains.
Go for a dip in one of Porcupine Gorge's pristine waterholes, or maybe take to the skies with Fox Helicopters for a one-in-a-lifetime experience that'll open your eyes to the rugged wilderness of the surrounding White Mountain National Park.
For something more adventurous, strap yourself into one of Fox Helicopters' state-of-the art choppers and admire the wild spectacle from an entirely different perspective.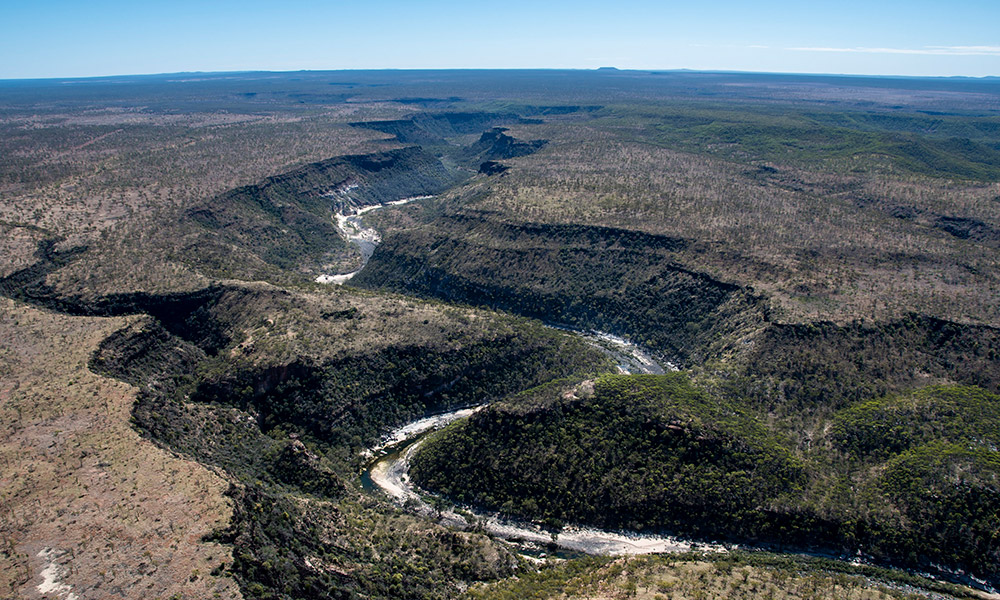 Riversleigh World Heritage Site – Riversleigh
Natural history museums are a great place to learn the history of the world around us. Or, you could head straight to where nature and history come together at Riversleigh World Heritage Site in Lawn Hill National Park.
As "one of the four most important fossil deposits in the world", according to Sir David Attenborough, Riversleigh fossil deposits are among the richest and most extensive in the world, with some dating back 25 million years.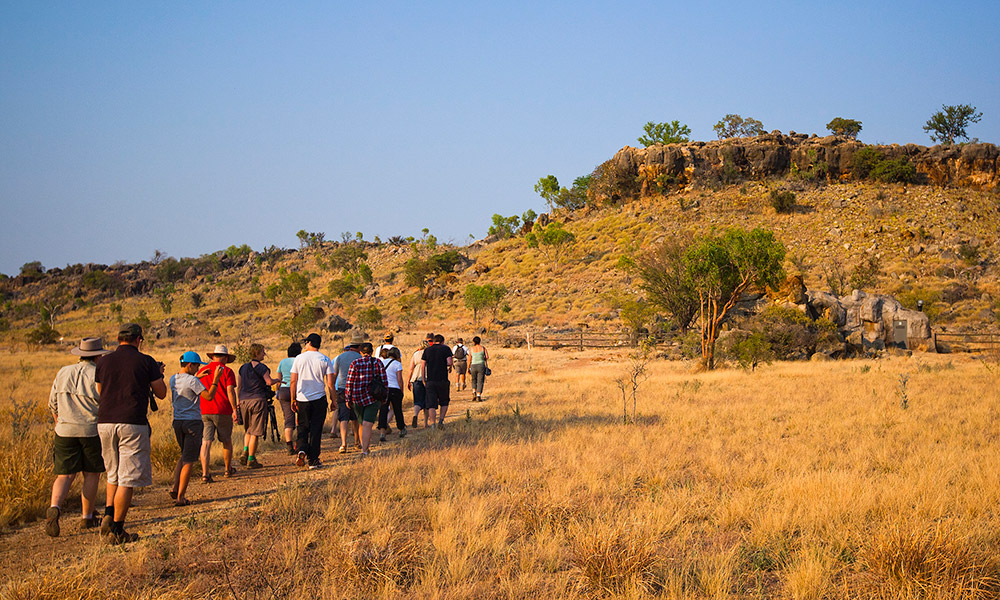 Cobbold Gorge – Forsayth
Nestled between ancient sandstone formations in the heart of the outback, Cobbold Gorge is an essential stop on any inland pilgrimage. Occupying an area of around 80 square kilometres, the gorge is accessible via a guided tour, which offers a perfect chance to learn the story of how this unique site came to be.
While you're there you can go bush walking and mountain biking, dust off your binoculars for some bird watching, and even take to the water on a stand-up paddle board. The latter is worth a try, giving you a chance to embrace the tranquillity of the site and uncover hidden wonders with every twist and turn of the gorge.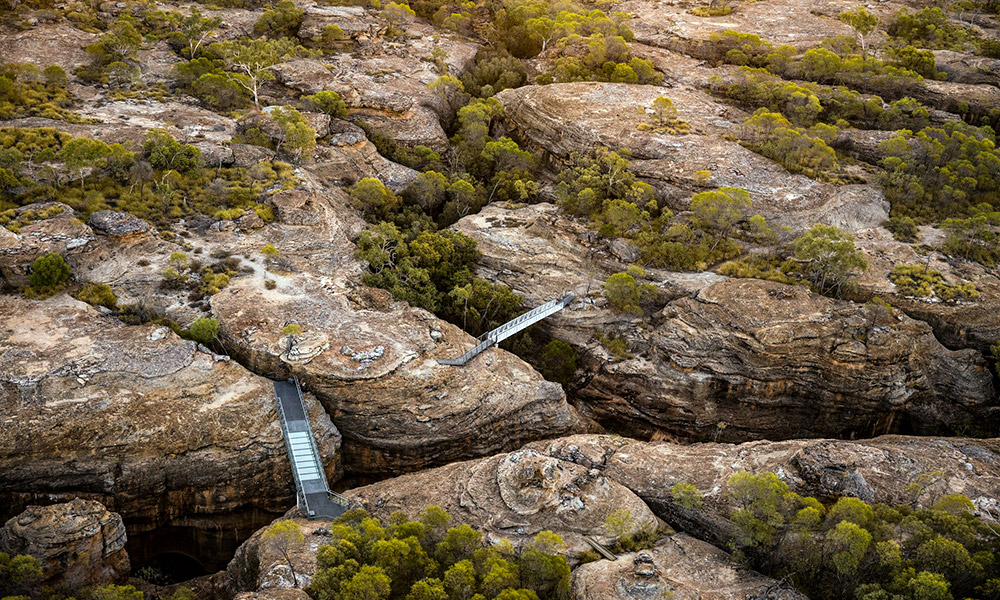 Talaroo Hot Springs – Talaroo
Located along the iconic Savannah Way – a vast outback highway connecting Broome and Cairns – Talaroo Hot Springs is a pitstop combining the culture of the Ewamian people with one of the area's most unique geological wonders.
Guests are encouraged to set their watch to "Talaroo Time" and connect with the Ewamian traditional owners. You could join one of the exclusive guided tours, experience the healing waters of the hot springs and private soaking pools, or take in the aquatic ecosystem on a walk to Einasleigh River.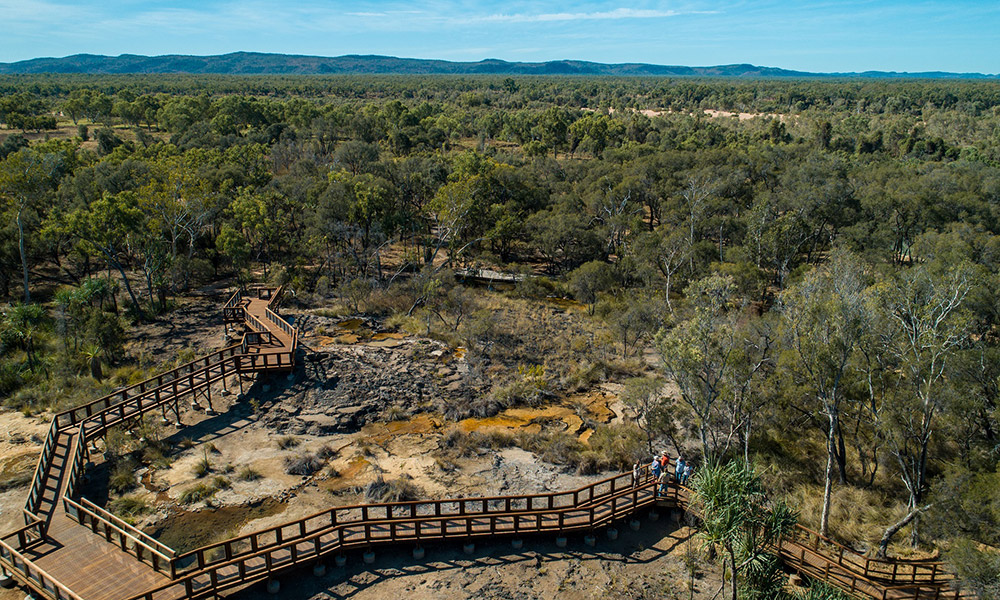 Keen to explore even further? Find out more at outbackqueensland.com.au