When was the last time you had a proper holiday? One where you switched off the phone, set your out-of-office to adventure, and just lived to remember every moment? This kind of holiday is closer than you may think. In fact, it's just at the top of Queensland.
A recent week-long visit opened our eyes to how much Tropical North Queensland has grown and evolved in the last decade, particularly in the heart of Cairns. Rooftop bars and craft distilleries, luxury five-star hotels, and a flourishing street art scene that's made the whole city its canvas were just a few of the unexpected surprises.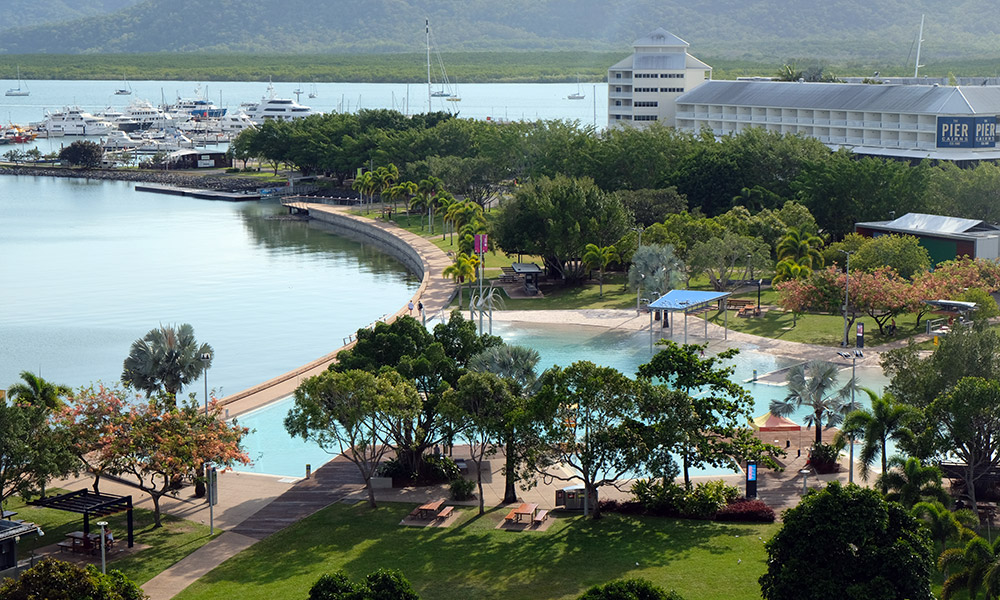 Want to discover the rest? Here's our guide to the best of Tropical North Queensland.
Cairns
Your first port of call is going to be Cairns – the gateway of the Tropical North. If it's been a few years since your last visit, prepare to have your mind blown – the city has changed, with a delicious mix of new whisky and wine bars, lush tropical gardens everywhere you look, and a newly-completed Esplanade dining precinct bringing life back to the streets.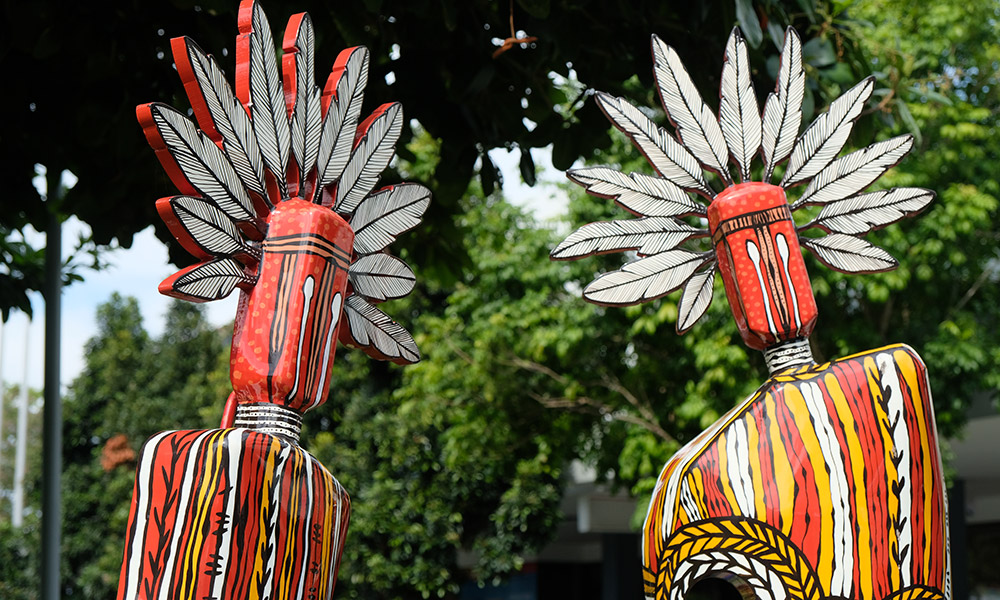 What to do
A day trip out to the Great Barrier Reef is essential for every visitor to Cairns, but there's plenty to keep you entertained on land too. There's the Cairns Art Gallery, housed within a beautiful heritage building; Wolf Lane Distillery, which has picked up a slew of awards since opening in 2019; the beautiful outdoor pool at the Esplanade; cycling at the Smithfield Mountain Bike Trail; and hot air ballooning over the Atherton Tablelands.
Where to eat and drink
The region is also a gourmet powerhouse too, with great local-centric restaurants. Salt House, located right on the waterfront; Tha Fish, dishing up fresh and flavoursome seafood; Ochre Restaurant, which focuses on native Australian ingredients; and Tamarind, an Asian fusion restaurant with equally delicious cocktails are some of the must-tries. Our favourite has to be Yaya's Hellenic Kitchen though. Every mouthful is a trip to Greece.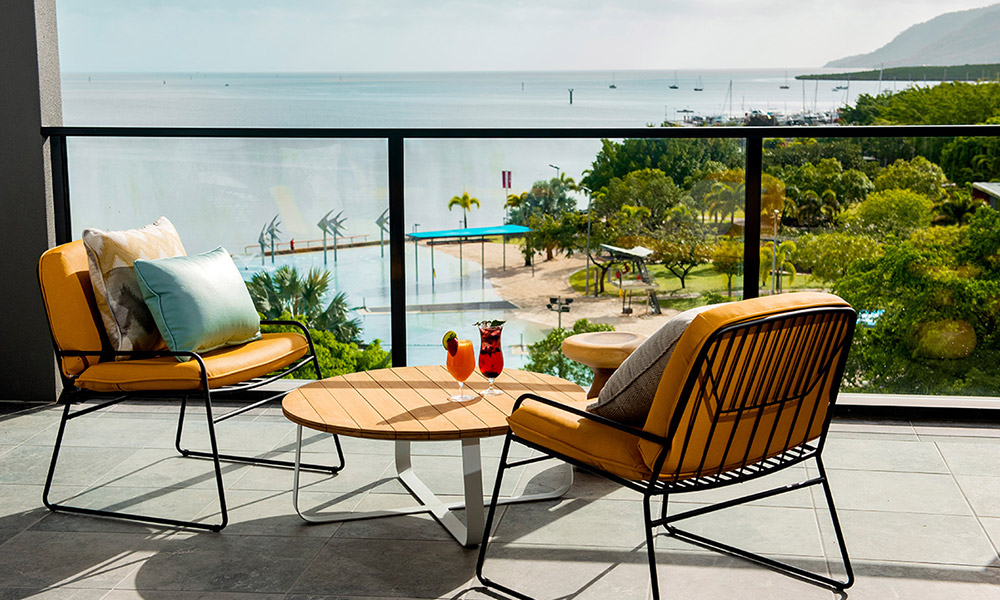 Where to stay
Hotel-wise, you won't be disappointed either. Crystalbrook Collection has a trio of five-star properties to choose from – Flynn (read our review here), Bailey and Riley. There's also Oaks Hotel Cairns, home to the gorgeous Oak & Vine rooftop restaurant and bar.
Palm Cove
Though just 30 mins north Cairns, Palm Cove is a destination in its own right. Set along a gorgeous stretch of beach, the tiny town is home to a kaleidoscope of hotels and resorts, bars and restaurants (like Nu Nu from the exceptionally talented chef Nick Holloway), and plenty of spots to just soak up the dappled sunshine along its palm-fringed foreshore.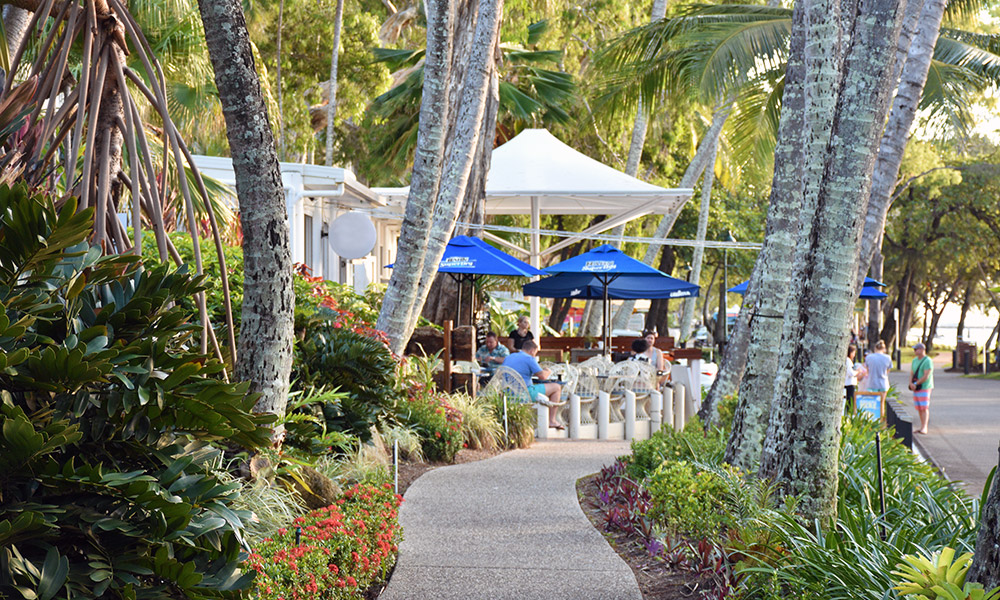 What to do
There's not a huge amount to do here besides eating, shopping and leisurely strolls along the beachfront. But that's part of its charm. It's the kind of place that forces you to slow down, to take a breath, and just enjoy being out in the balmy tropical climate. If you really want to get active, a kayak tour around Double Island, just off the beach, is great fun.
Where to eat and drink
I mentioned it before, but Nu Nu really is worth making a reservation for. The modern Australian restaurant takes local ingredients and transforms them into works of art. Reef House Restaurant has been a fixture of Palm Cove since the 60s and continues to dish up a delicious feast. The outdoor deck is a perfect spot to soak up the tropical vibe too! At the Pullman Palm Cove, Temple of Tastes will take you on a journey to Southeast Asia.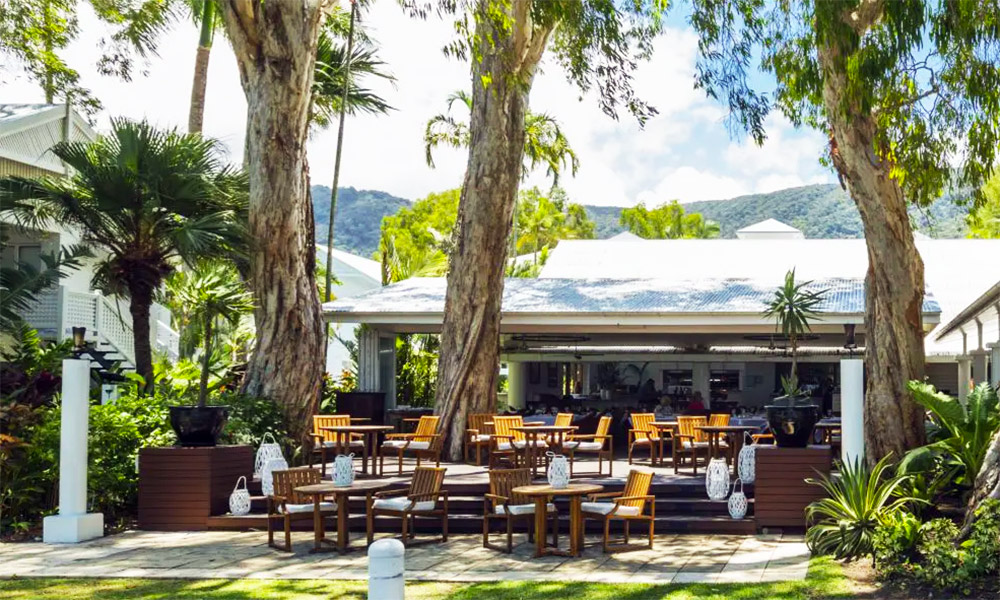 Where to stay
Fancy staying the night? You're spoiled for choice. Our picks are Peppers Beach Club & Spa Palm Cove, a perfect option for families; Sea Temple Resort Apartments, at the southern end of the town; and Mantra Amphora. To be honest though, you can't really go wrong.
Port Douglas
A little over an hour north via a winding coastal road, Port Douglas dances to its own beat, with a great cafe and bar culture, not to mention some of the more exclusive hotels in the region. It's an intimate and relaxed escape that feels a world away from busier Cairns.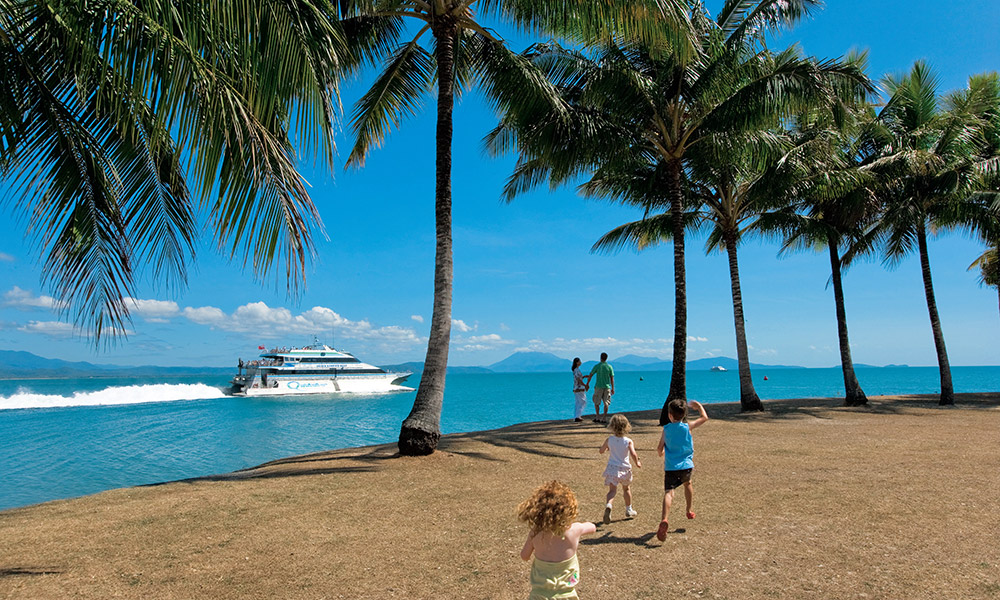 What to do
Much of the reef fleet is based in Port Douglas, meaning the Great Barrier Reef is never far away. Sailaway Reef & Island Tours, which offer sunset cruises and trips out to the Low Isles and Outer Reef; and Quicksilver Cruises are two of the best options in town. Besides the reef, there's Wildlife Habitat, an eco-accredited wildlife park where you can see native Cassowaries and Lumholtz's Tree Kangaroos; Daintree Food Trail, which will take your tastebuds on a delicious journey; and the breathtaking Mossman Gorge nearby.
Where to eat and drink
If you love seafood, Nautilus Restaurant is the only name you need to know. Set beneath a lush canopy of palms, the restaurant is one of the most iconic in the region. Melaleuca, a modern Australian venue from award winning head chef Adam Ion, is also a must visit.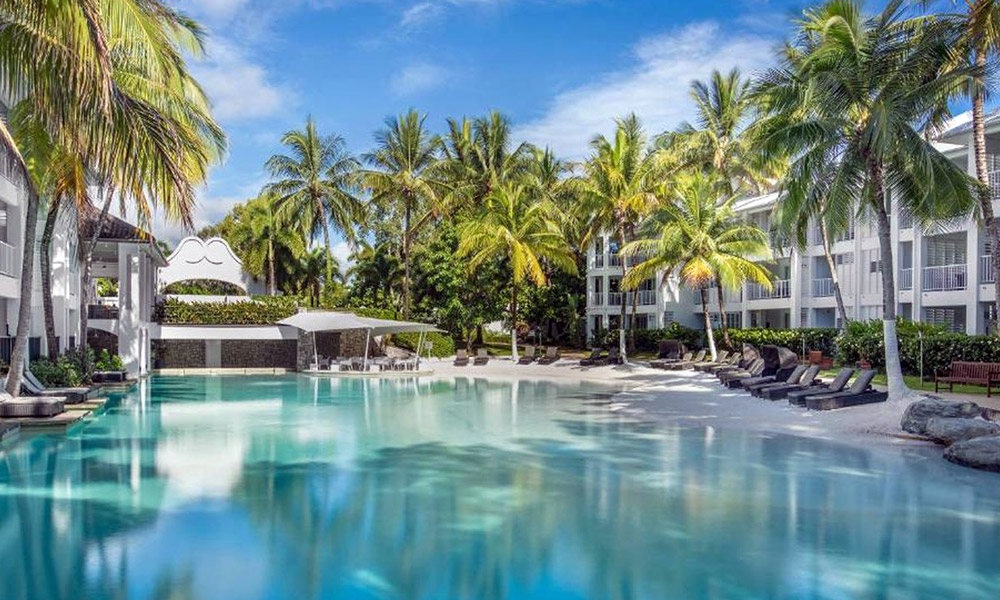 Where to stay
Centred around a gorgeous lagoon swimming pool, Peppers Beach Club is a perfect base to soak up the magic of Port Douglas. If you want to dial things up a notch, you can't go past the Sheraton Grand Mirage Resort Port Douglas or Niramaya Villas & Spa.
The best thing about Tropical North Queensland though? The diversity. In just a couple of hours you can go from kicking back at a waterfront bar to exploring ancient rainforest, feeling the spray of towering waterfalls, soaring above the treetops in a cable car, and stocking up produce at markets or farm-gate stalls. And it's not going to explore itself.
Looking to explore further afield? There are some great alternate destinations across Queensland too.