Cairns is one of Australia's most iconic destinations; a balmy, tropical paradise which acts as both gateway to Queensland's tropical north and the world-famous Great Barrier Reef. Though 2020 threw a spanner in the works for the region, it's ready for a big comeback. Plus, there's a shiny new five-star hotel to welcome you with open arms: Flynn.
Opened in November 2020, Flynn, A Crystalbrook Collection Hotel is the group's third property to debut in the city. We covered its initial launch here. Dubbed the 'wild child' of the family, it's a fun, vibrant hotel experience overlooking Cairns Esplanade and complements the existing Bailey and Riley properties perfectly.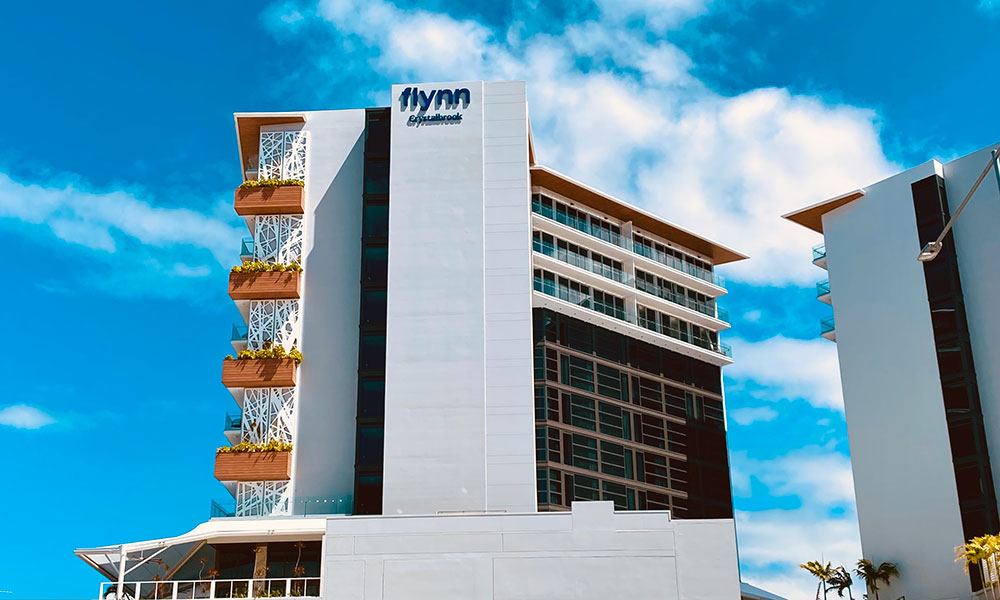 With two towers, 311 stylish rooms and suites, an onsite day spa – Eléme, three casual and fine dining venues, two swimming pools, and a gorgeous outlook over the Esplanade, Flynn is a genuine stunner. It's also a perfect example of Cairns' ongoing transformation.
Though I love the city, it was beginning to look a little tired. The hotels were old, the streets and gardens were a bit shabby. But not anymore. Cairns now has a new lease on life, with glamorous resorts, inventive restaurants, and new street art projects and landscaping that have brought some much-needed cohesion to the CBD. The new $28 million Cairns Esplanade Dining Precinct (opening this year) is a big part of that.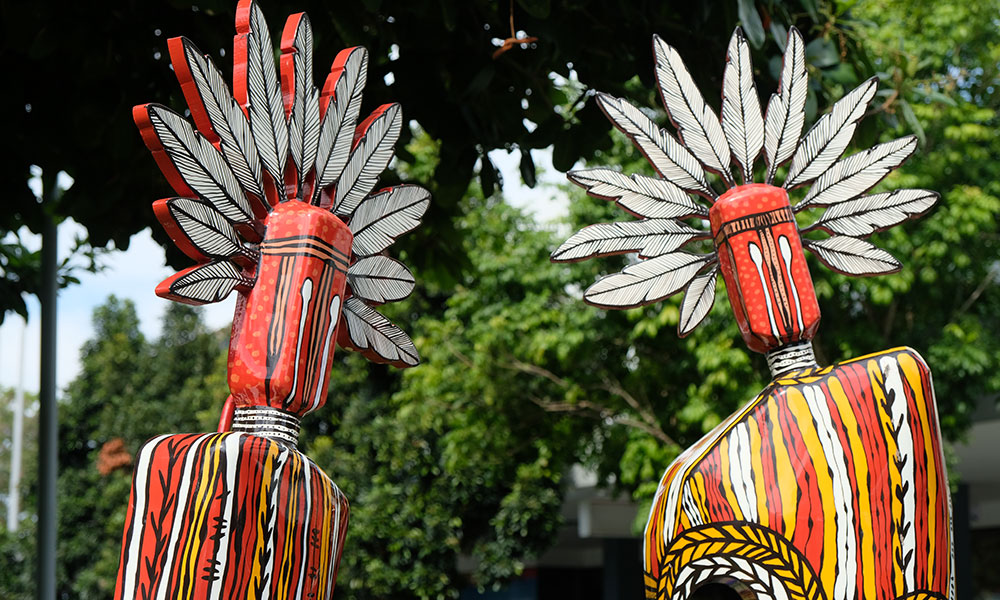 But let's get back to Flynn. Is the hotel worth visiting? Is it really a 'wild child'? Yes.
The Room
I'm a big fan of hotels that have some fun with their design. Flynn is a fine example. Our Sea King Room on level 8 of the Esplanade Tower was full of colour and personality, with vertical timber panelling, brightly coloured cushions, a study nook with a view out towards the sea, and a bathroom that has me considering ripping out my own and trying to replicate.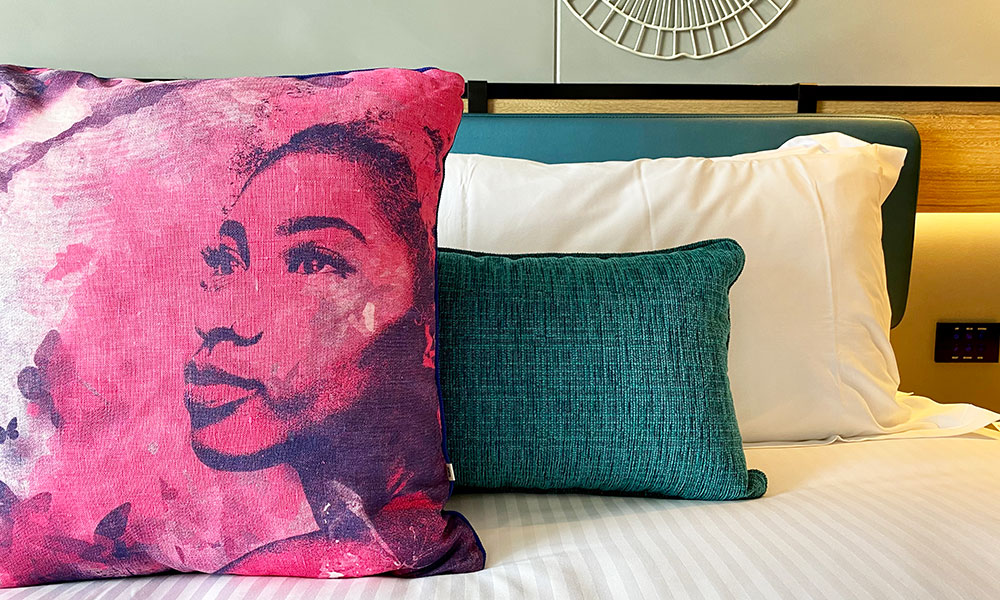 There's a less is more approach to décor, with elegant furnishings, a couple of mirrors and no artworks on the walls. Yet it doesn't feel empty or soulless. The architectural details (panelling, angled walls) create enough interest that anything more would be too much.
Feature-wise the room has a two-seater dining table with grey upholstered chairs, a built-in wardrobe with cardboard hangers "made of old birthday cards, movie tickets and all those parking fines you never deserved in the first place" and a small bar fridge (empty during our stay). A study desk with teal chair and low grey armchair add a level of flexibility to the space.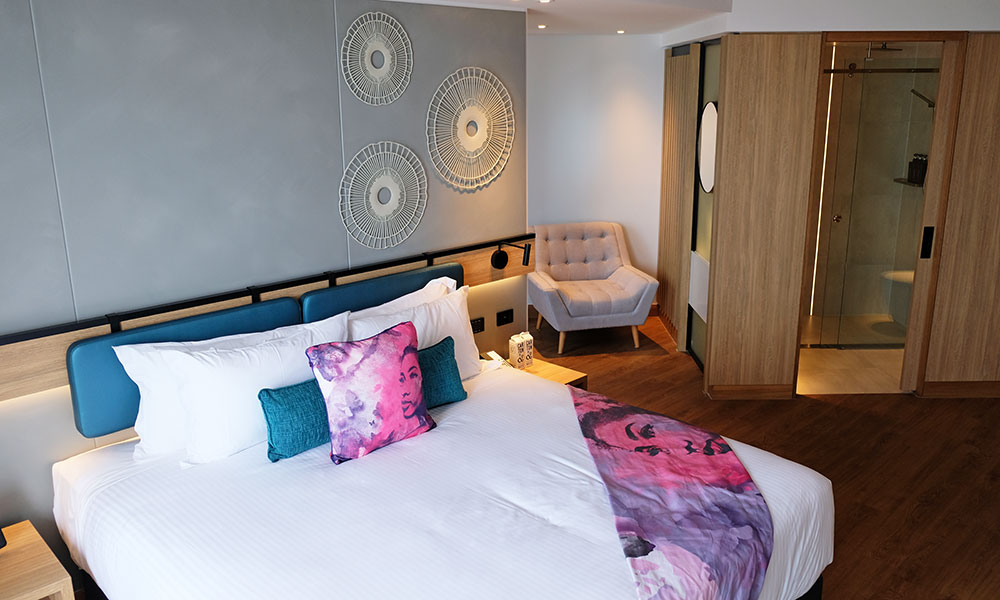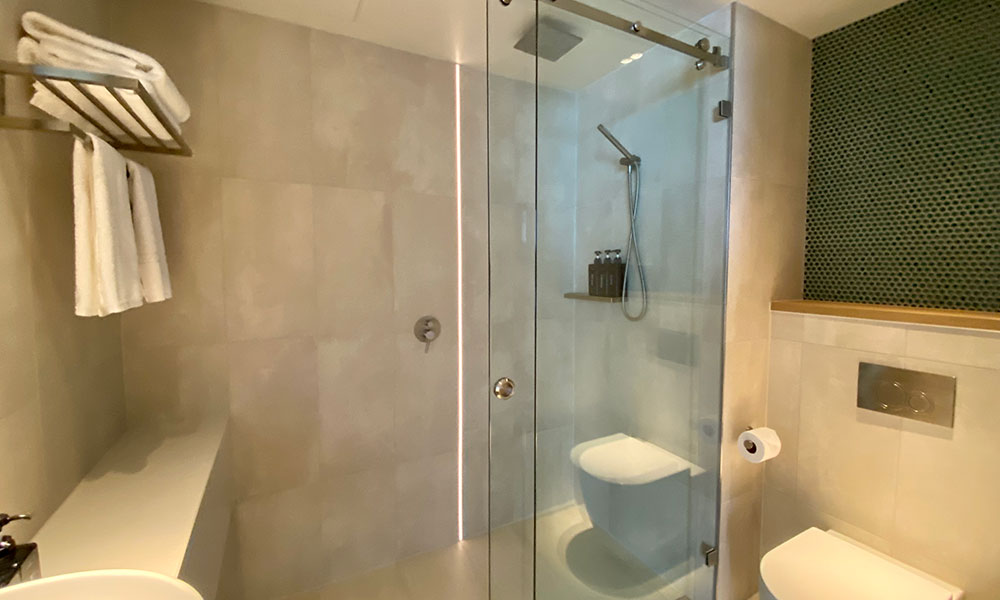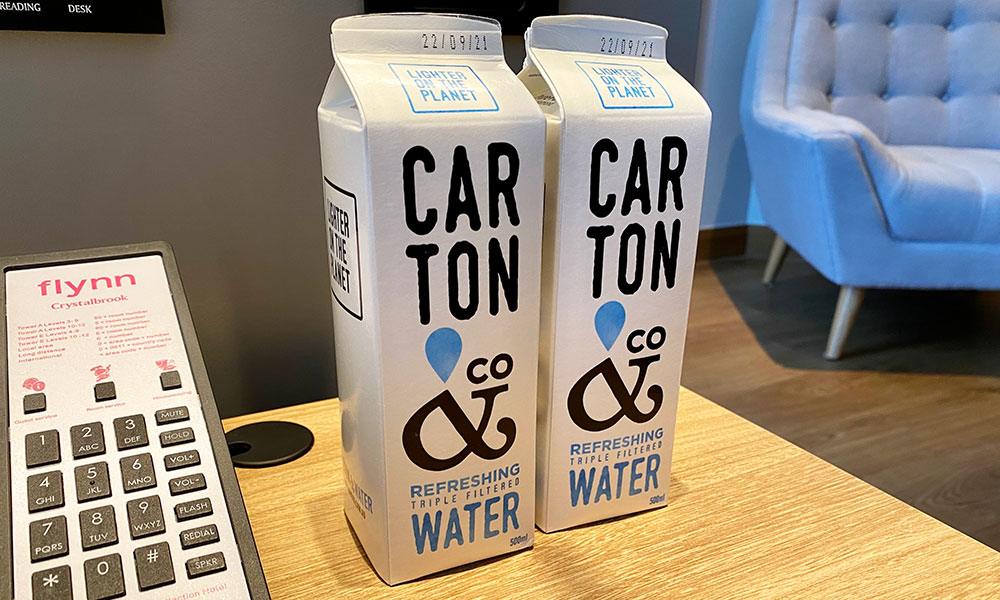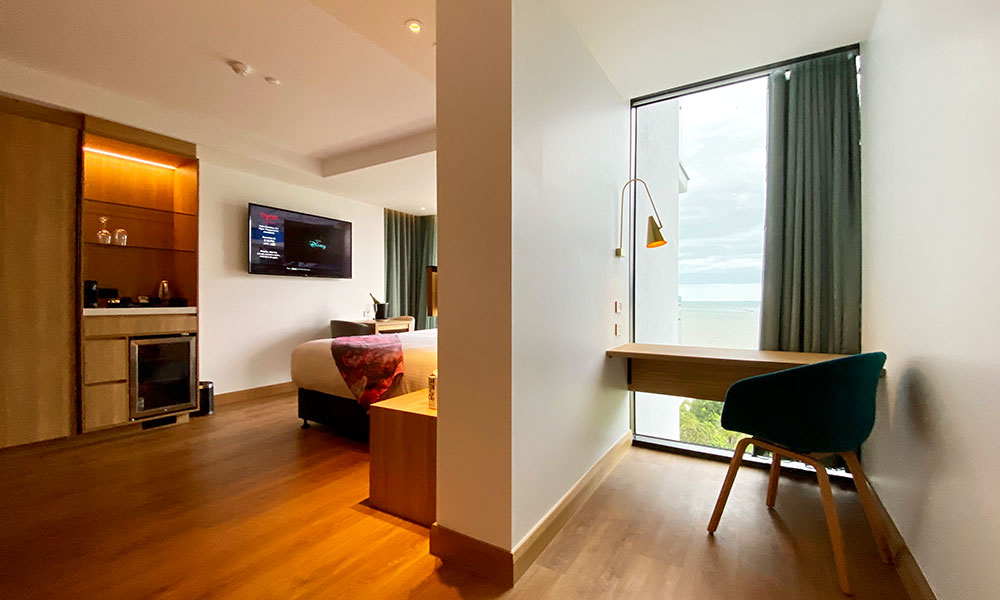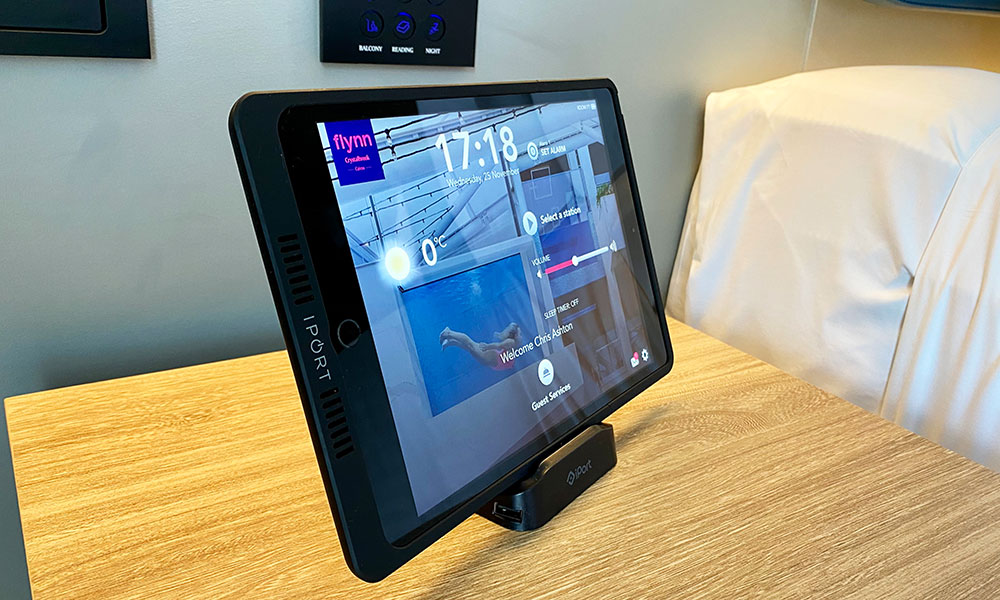 The blue-green leather headboard of the bed sparkles in the mid-morning light, with big fluffy pillows and a cushion with bold pink and purple design, echoed on the throw. Bedside light switches allow you to adjust the mood of the lighting: evening, reading and relaxing.
Part of the Crystalbrook Collection's paper free ethos, there's an 'iPort' tablet by the bed which allows you to order room service, book a treatment at the day spa, check weather and listen to music. A large flatscreen television dominates the wall opposite the bed.
The Dining
There are three distinct dining options – a casual bar and restaurant, Boardwalk Social; Flynn's Italian, overlooking the Esplanade; and the Whiskey and Wine Bar, which features subdued lighting and sexy brass fixtures. Only Boardwalk Social was open for our visit.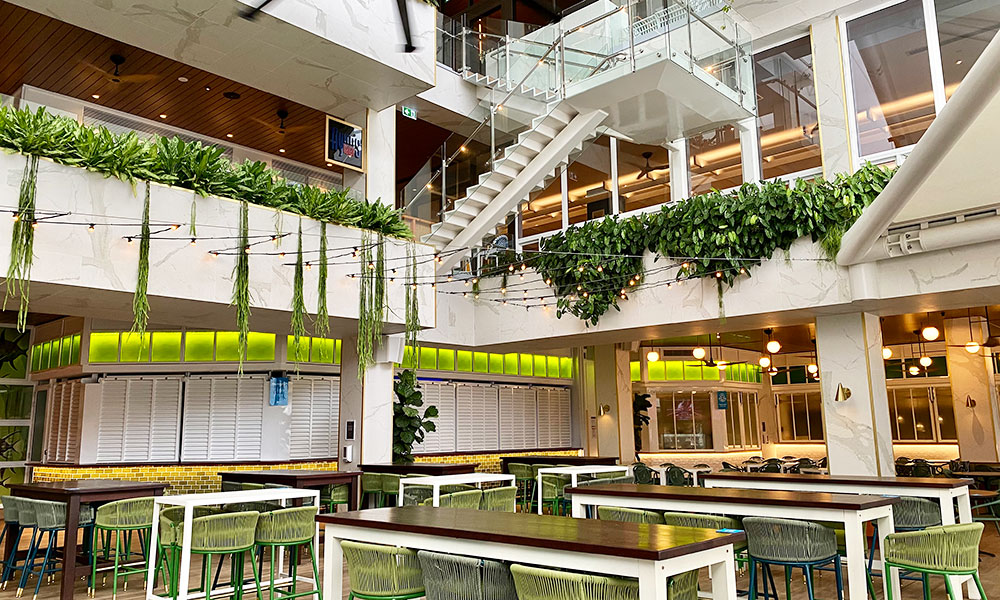 Boardwalk Social has been open since April and is already a local favourite, especially for those who love gin (they have 40 to choose from) or watching sport on the big screen. It features a simple green and white colour scheme, hanging plants spilling down the walls, a Big Ass fan and stairs above look straight out of the Escher lithograph 'Relativity'.
Though Flynn's Italian and Whiskey and Wine weren't open for our late November visit, a sneaky peek through the windows revealed two distinct and glamorous spaces. The whisky bar in particular will be unlike any venue in town. Both will be open in April 2021.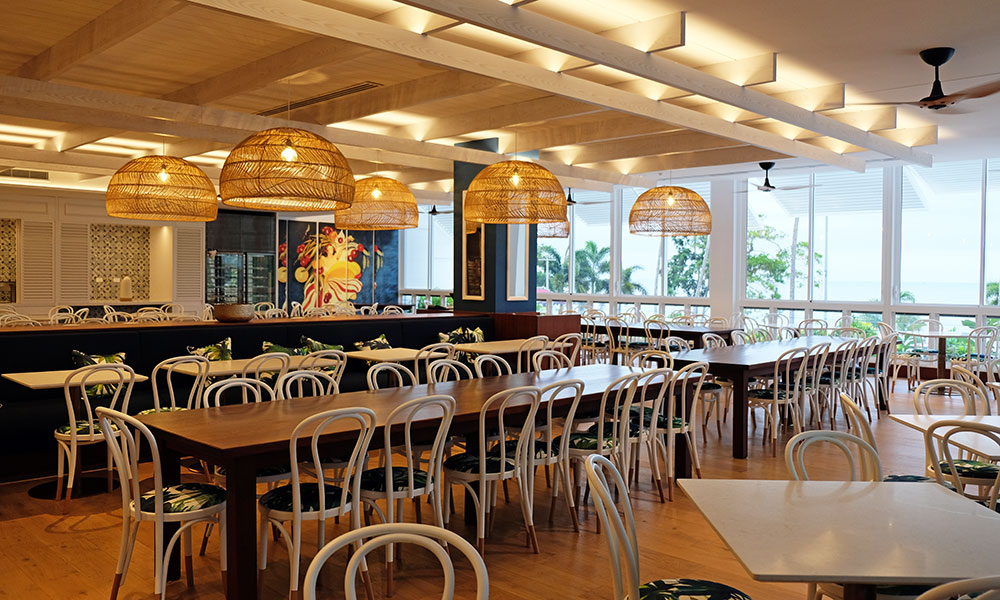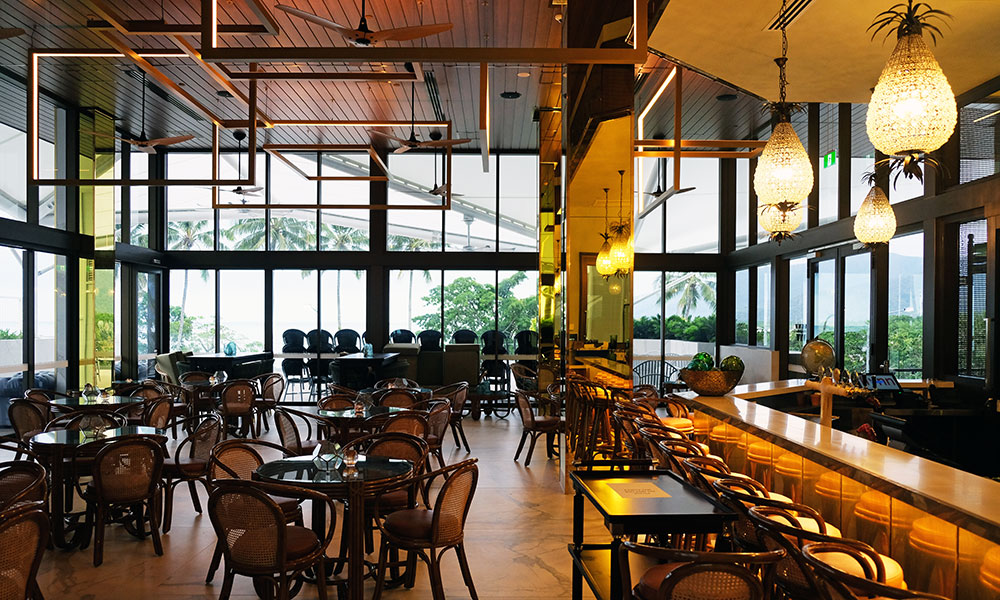 The Facilities
Flynn has two swimming pools. The level one pool is open to guests every day and the public on Sundays (you can even book it out for you and your friends), while the level two pool and cabana area is exclusively for guest use. The latter is the real standout, with a glass window at one end and peekaboo windows in the floor a fun and cheeky element.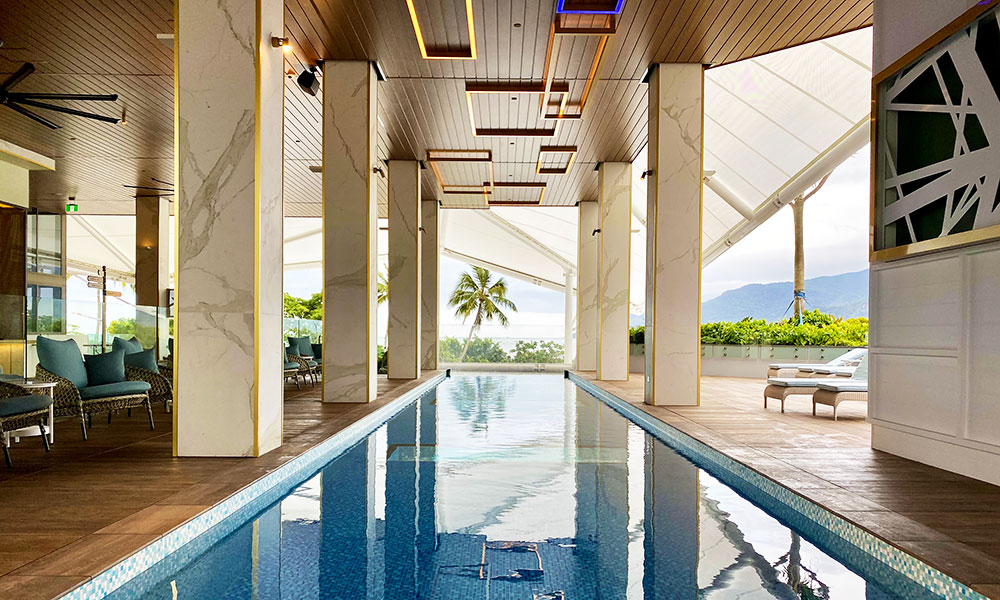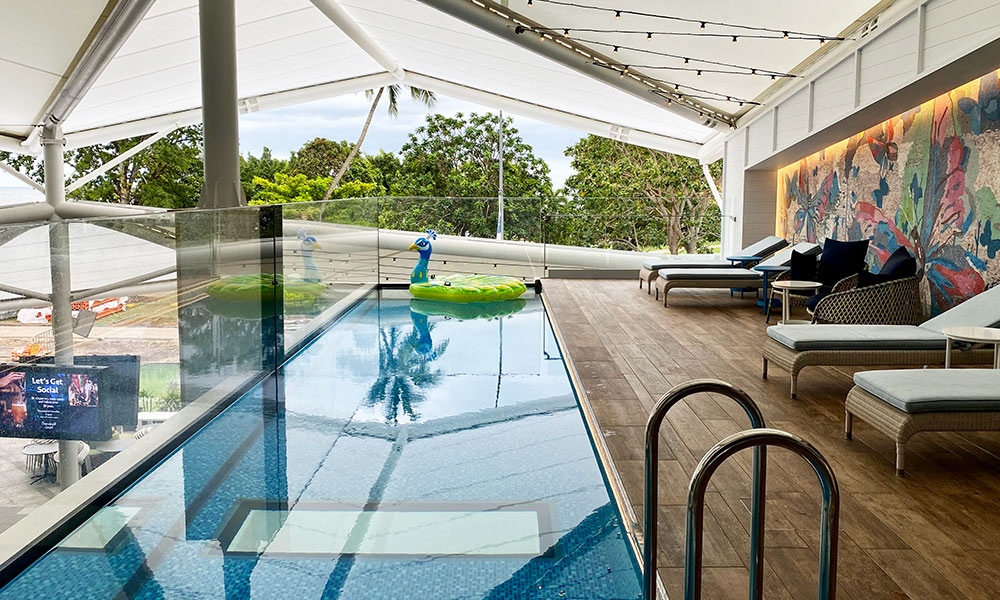 Opening in April, Eléme Spa will offer treatments including massages and facials.
The Location
Positioned right in the heart of town, surrounded by bars and restaurants, only a minute walk from the saltwater lagoon. You couldn't ask for a better location. When the Cairns Esplanade Dining Precinct opens this year, it'll be even better. The lobby entrance is in the Abbott Tower, just off Abbott Street. It's just a short walk over to the Esplanade Tower.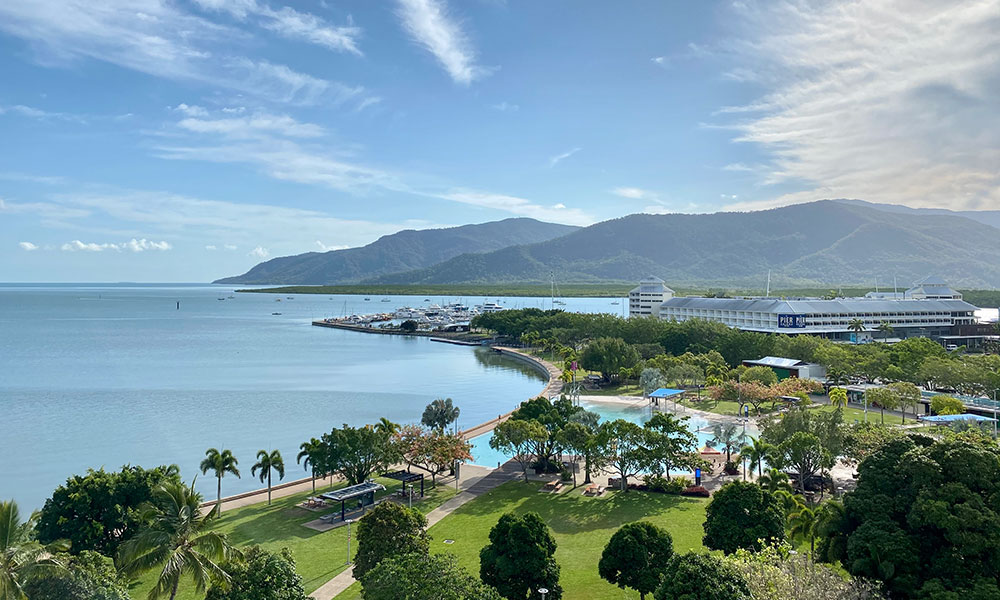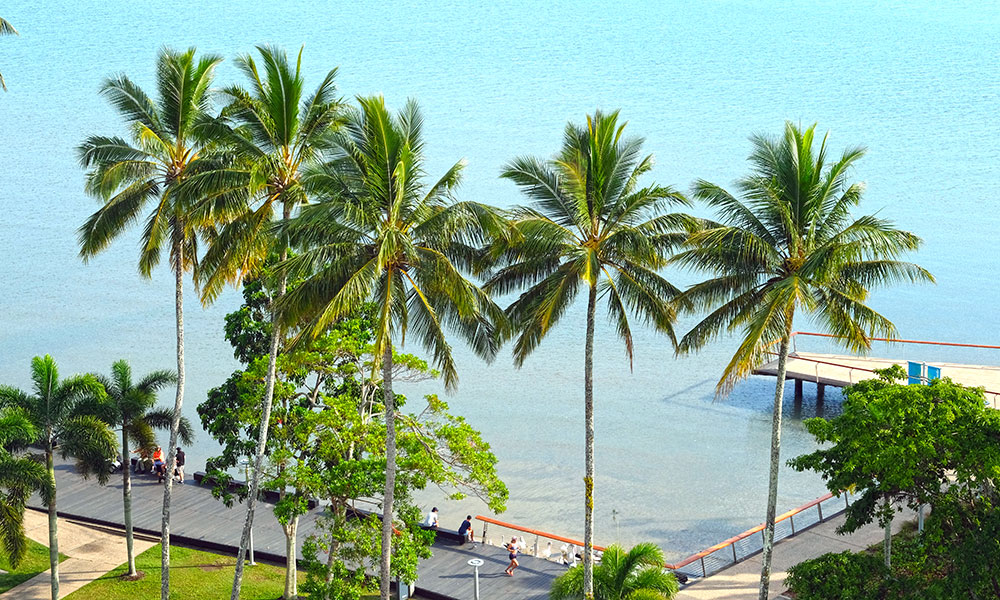 The Verdict
A stunning addition to the Cairns hotel scene. While not all features were open for our stay, you could see glimpses of what will become. Flynn is a five-star hotel yet doesn't feel too out of reach for the average person. It's a fun, inviting hotel and bound to be a big hit.
– We stayed as guests of Crystalbrook Collection.