Singapore has a reputation for architectural excess. Everything is designed to be bigger, better, and more spectacular – a destination, not just a building. Jewel Changi Airport, the mixed-use shopping and dining precinct located at the heart of the award-winning airport complex, is the perfect example of this.
I've been to Jewel a couple of times now and it never gets old.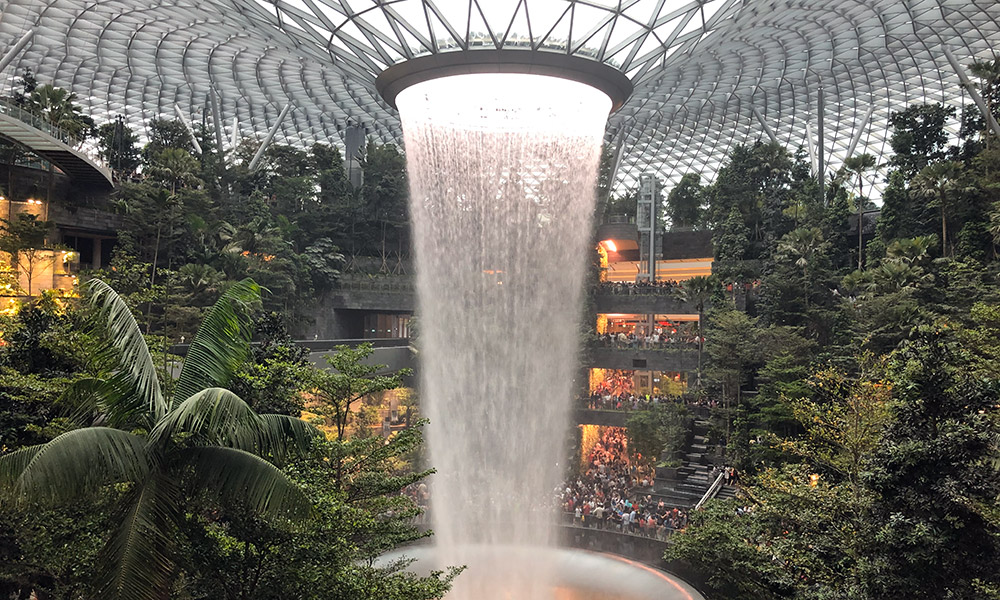 Easily accessible from the Arrival Halls at Terminals 1-4, Jewel is a glass-encased shopping mall home to hundreds of delicious restaurants and premium shopping outlets dotted amidst its 10 floors. There's also a host of impressive activities, as well as plenty of quiet spots to simply relax and enjoy the lush indoor forest that has been created.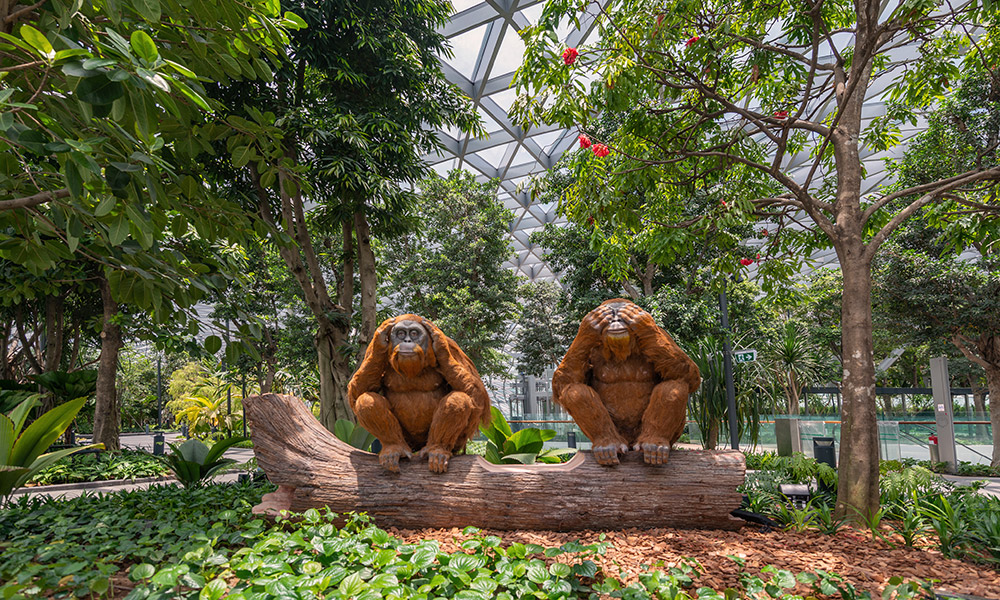 If you're a transiting passenger or arriving into Singapore, you'll need to pass through immigration, as Jewel is outside of the airport terminal. If you're leaving via Changi Airport to travel elsewhere, you'll need to visit before going through immigration – you can't go back.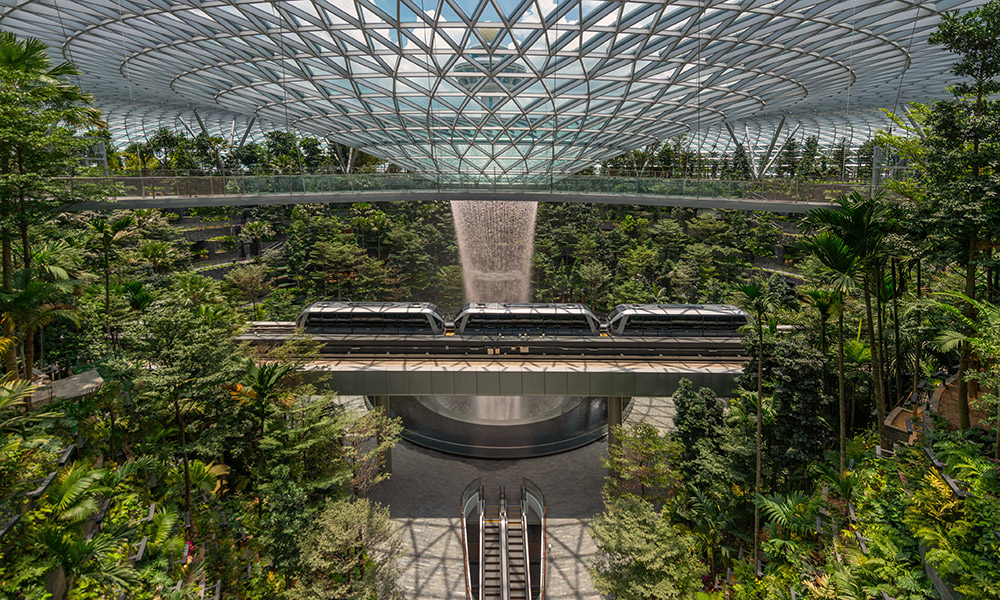 The most famous sight at Jewel is Shiseido Forest Valley – four storeys of tropical landscaping with the 40-metre tall 'HSBC Rain Vortex' – the world's largest indoor waterfall – the star feature. When you first lay eyes on the Forest Valley, it looks like you've found Shangri-La.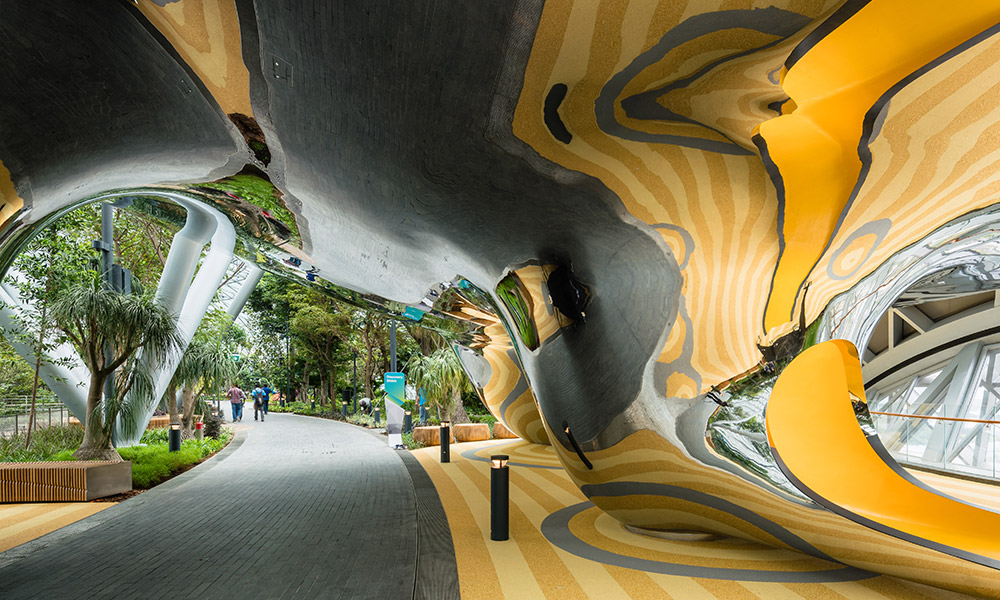 The Canopy Park – on the topmost level of Jewel – features several interactive attractions, gardens and walking trails. Some of the attractions include a Mirror Maze, Bouncing Net and a Walking Net, a 50m-long Canopy Bridge, and the Discovery Slides – a four-slides-in-one sculptural playground that children and the young at heart can enjoy.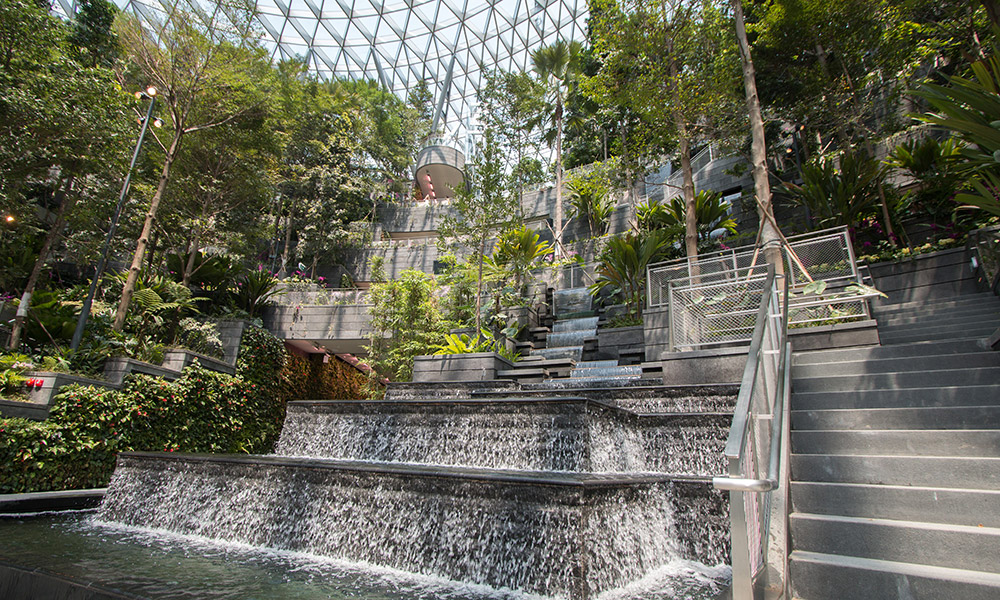 Jewel is also home to the 130-room YOTELAIR Singapore Changi Airport, making it an ideal option for busy travellers who need flexible check-in and check-out times. Passengers with late departures from Changi can also enjoy the convenience of early check-in for their flights with storage available even for their hand-carry luggage.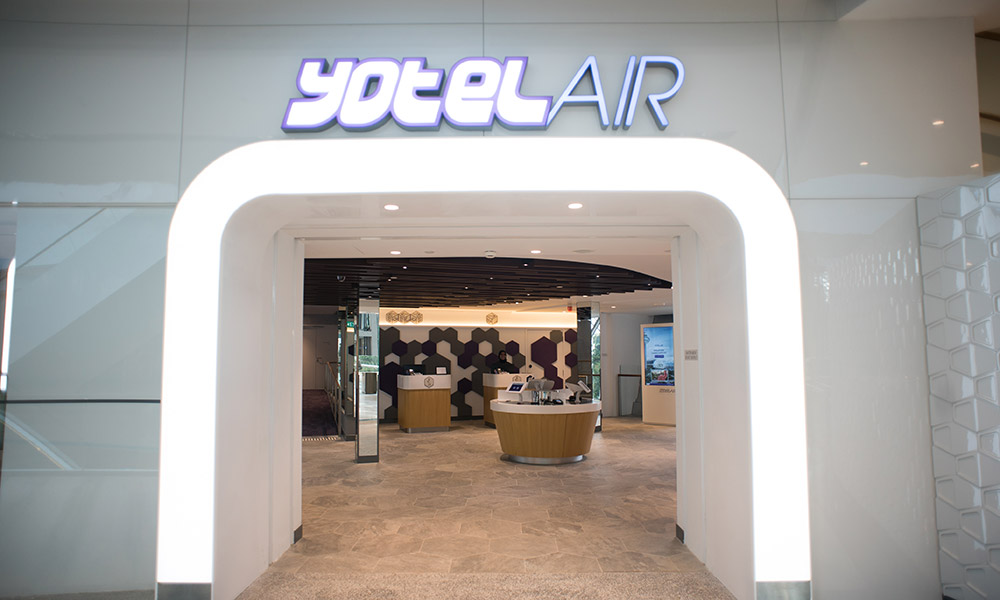 Explore the shops and restaurants at Jewel Changi here: jewelchangiairport.com
How to visit Jewel Changi
Jewel is separate to the Changi terminals, so you will need to visit before/after immigration depending on how you're travelling. If you're a transit guest and you don't want to go through immigration, you can still ride the Skytrain through it… but you'd be missing out on all the fun.
Once in the Arrivals Hall, look for the signs pointing to the JEWEL access bridge. You cannot access it from inside the departure terminals. Staff at Changi recommend around five to six hours to experience all its offerings.
From Terminal 1:
Jewel is connected to T1, Arrival Hall at Level 1.
From Terminal 2:
Proceed to the Level 2 Departure Hall, take the escalator located near Jinja Chicken to Level 3 to access the link bridge to Jewel.
From Terminal 3:
Proceed to Level 2 Departure Hall (near the Crowne Plaza) to access the link bridge to Jewel.
From Terminal 4:
Take the free shuttle bus from the Level 1 Arrival Hall.
Have more time? Make sure you venture out to experience the rest of Singapore too.