Cape Byron Distillery likes to lead by example. Founded in 2016 by Eddie Brook, the home of Brookie's Byron Dry Gin was among the first distilleries to launch in the Byron Bay area – spurring a local spirit revolution that now includes whisky, rum, eau de vie and more.
A key element in the Brookie's story and success is its native botanical ingredients, many of which are sourced from its own pocket of regenerated rainforest, located on a lush 95-acre property on a hillside outside Byron Bay.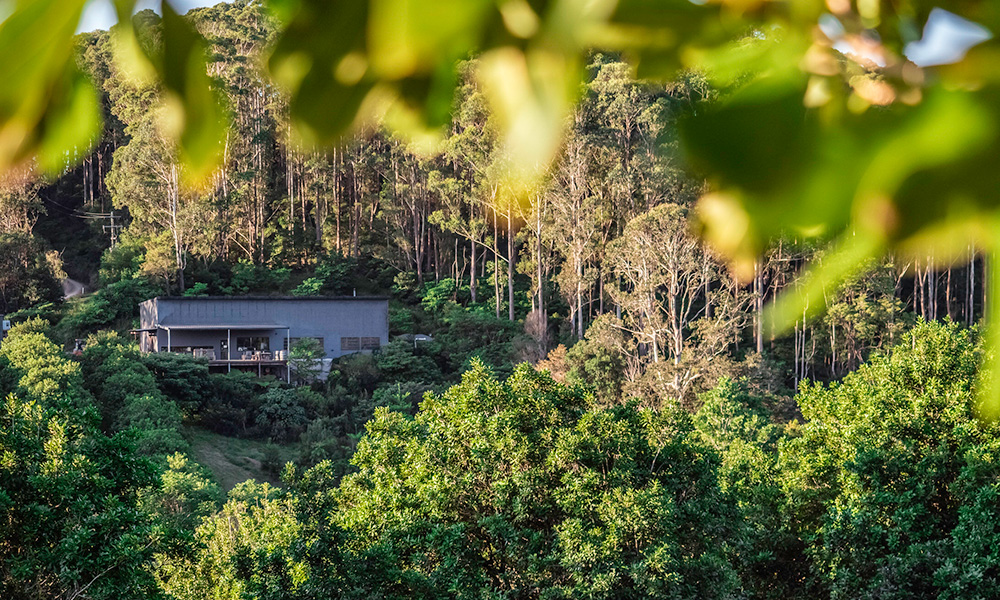 Owned by Brook's parents Pam and Martin – founders of gourmet food manufacturer Brookfarm – the property was purchased as run-down dairy farm in 1988 and has since been transformed into a verdant oasis with 4,500 macadamia trees and 40,000 native rainforest plants, shrubs and trees. It also houses the distillery and tasting room.
Now, Cape Byron Distillery is paving the way again, achieving accreditation with B Corp: a global movement that sets the benchmark for ethical and sustainable business practices.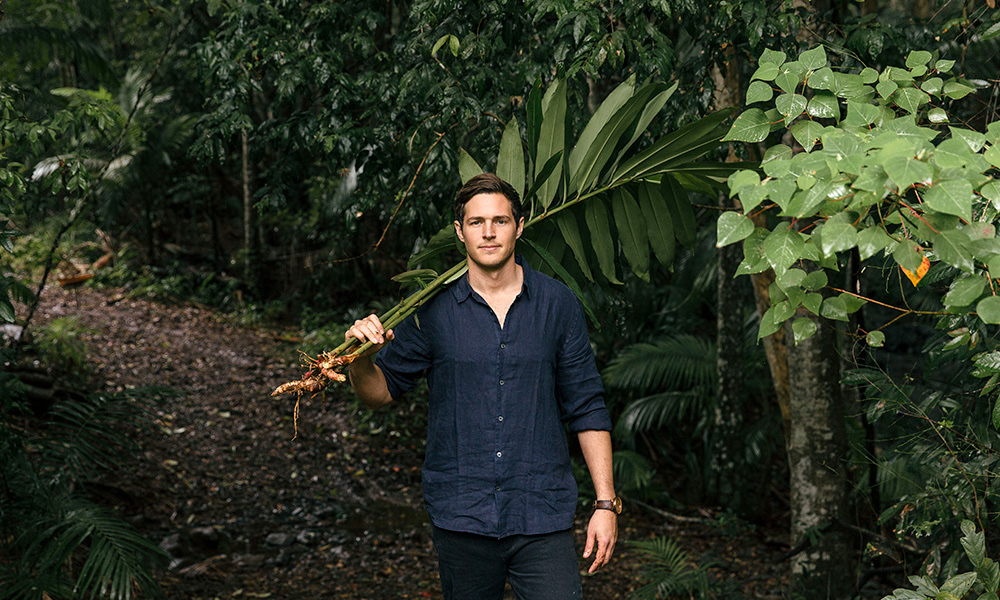 To achieve the certification, businesses must achieve and continually adhere to over 350 rigorous criteria, covering aspects from operations to employee treatment, community, and environmental impact. It's just the second distillery in Australia to be recognised by B Corp. Local beer icon Stone & Wood Brewing Co is also certified.
"B Corp has been a massive achievement for us," explains Pam, as we join her and Martin for a stroll amid the rainforest. "Sustainability of the land and the way we work it is in our DNA. But the most satisfying thing about B Corp has been the journey we've been on."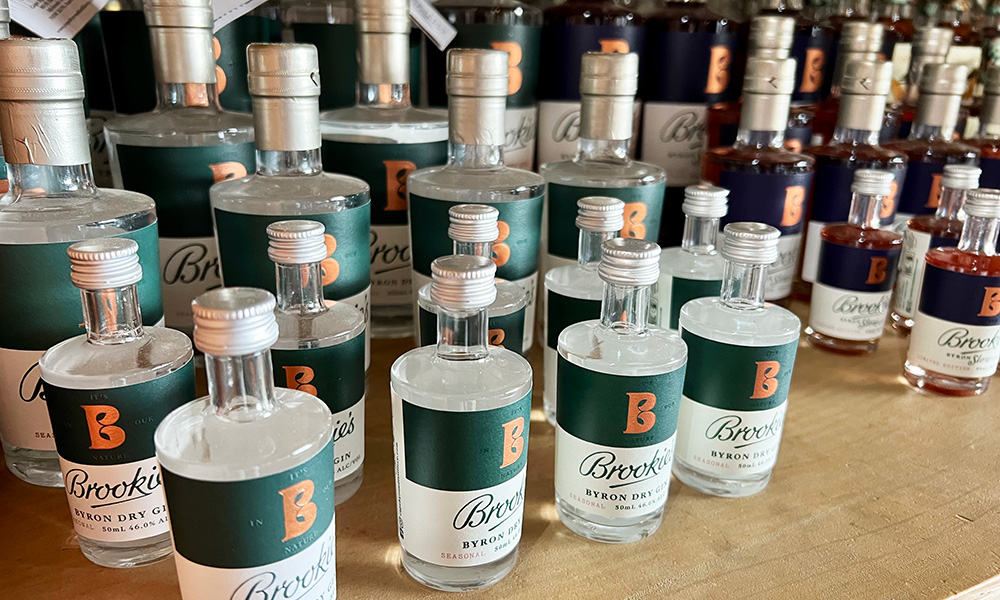 "To achieve [B Corp] it's about sustainability with our environment, our consumer, our workforce, our waste. Every aspect of the business has been examined."
Visitors to Cape Byron Distillery's tasting room can join a 1 hour and 45-minute tour, which also takes in the forest – now a self-sustaining ecosystem home to native animals, including a population of koalas, as evidenced by claw marks pointed out by Martin.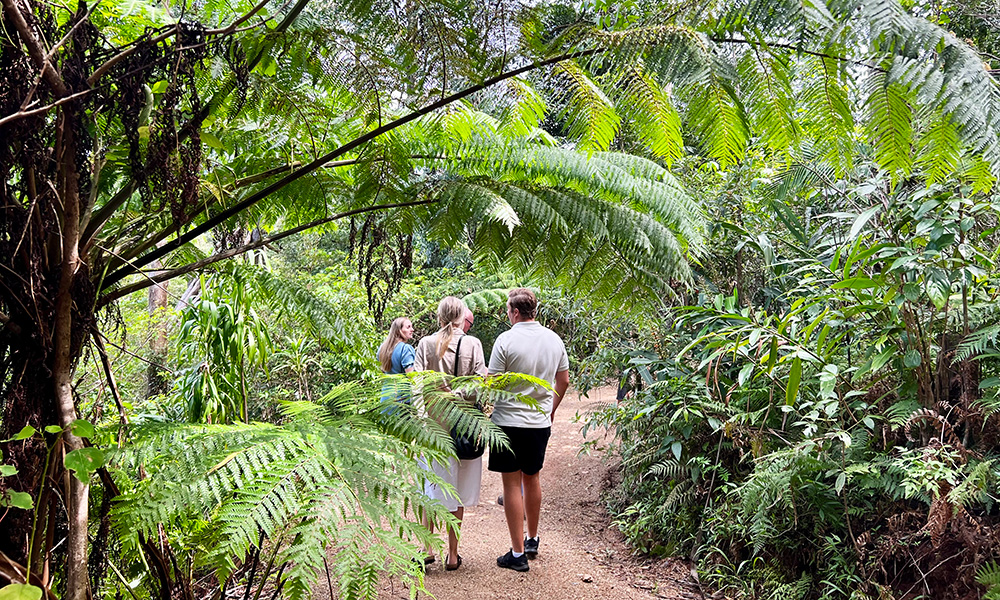 The tour ends with a tasting flight of the delicious product range, which now includes Mac. macadamia liqueur, Brookie's Byron Slow Gin (a twist on sloe gin made using Davidson plums that are locally sourced and grown onsite), and Shirl the Pearl cumquat gin. They'll soon be joined by the first Brookie's whisky, launching in August.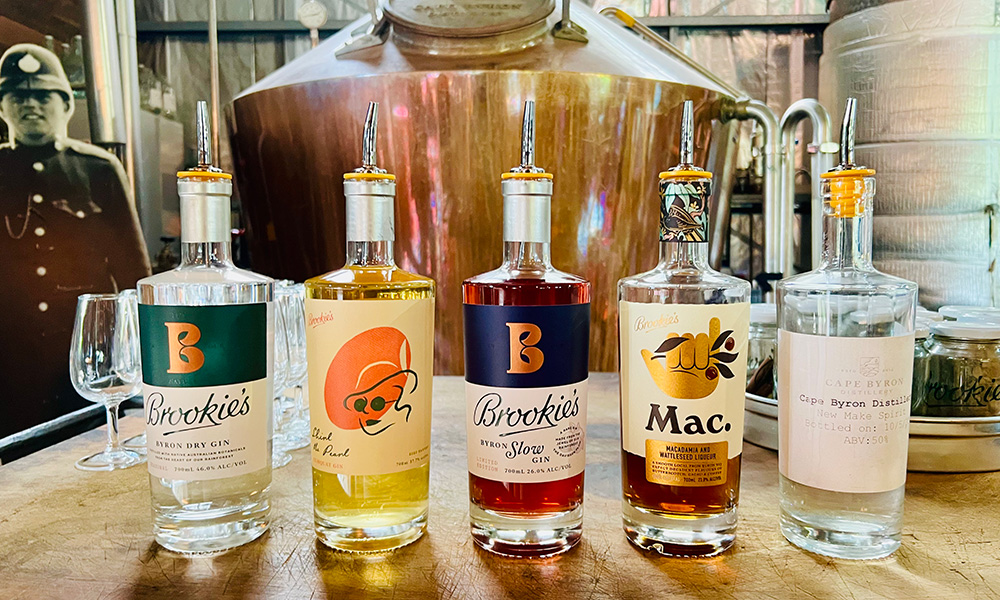 As we recently learned on tour, family is at the very heart of Cape Byron Distillery.
Not only is it family owned and located on the Brook farm, but there are call-backs to family members too, including Martin's father George, namesake of the 2,000-litre copper pot still that occupies pride of place, and Pam's mother Shirley, one of Australia's first female Tiger Moth pilots and creator of the original cumquat gin recipe that inspired Shirl the Pearl.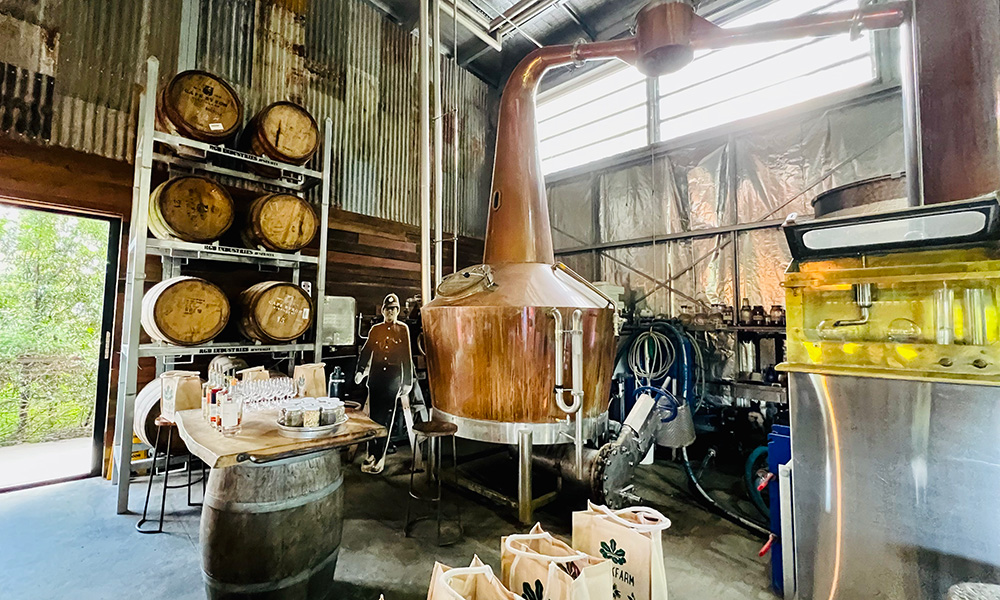 Nothing goes to waste either. Davidson plums left over from the Byron Slow Gin are turned into a delicious jam on sale at the tasting room, while cumquats used in Shirl the Pearl gin are transformed into a zesty marmalade by the Three Blue Ducks team.
Back to B Corp, Cape Byron Distillery achieved the certification by not only exceeding standards in their reforestation efforts, but across all five categories of the B Impact Assessment: Community, Customers, Environment, Workers, and Governance.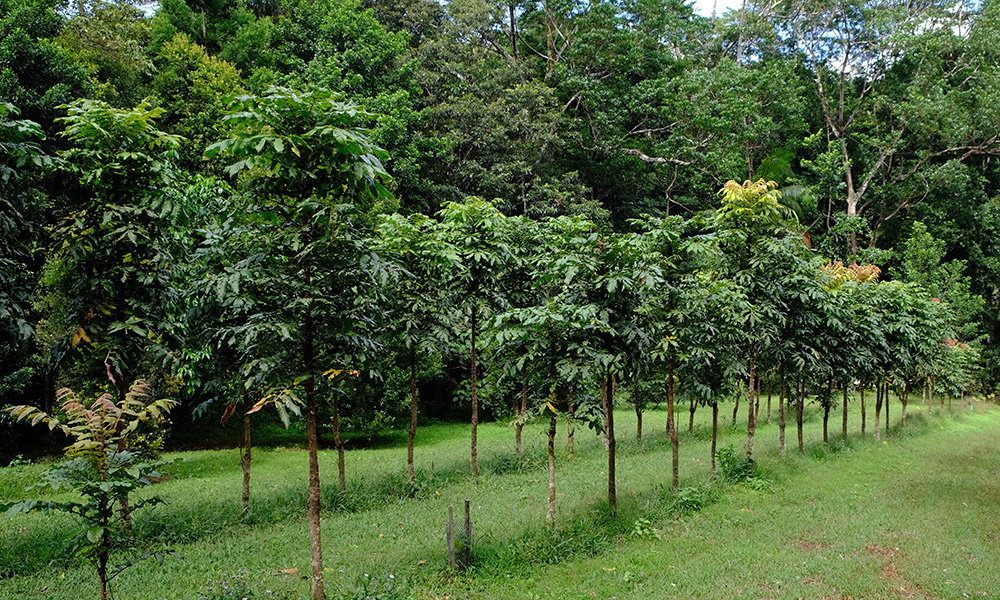 Some of the contributing factors include an on-farm closed-loop distillation process, where whisky wash and botanicals are mixed with mulch to create a nutrient-rich soil conditioner for the Davidson Plum orchard, diverting waste from landfill by utilising black soldier flies to consume organic waste, and implementing various waste diversion streams and energy monitoring systems.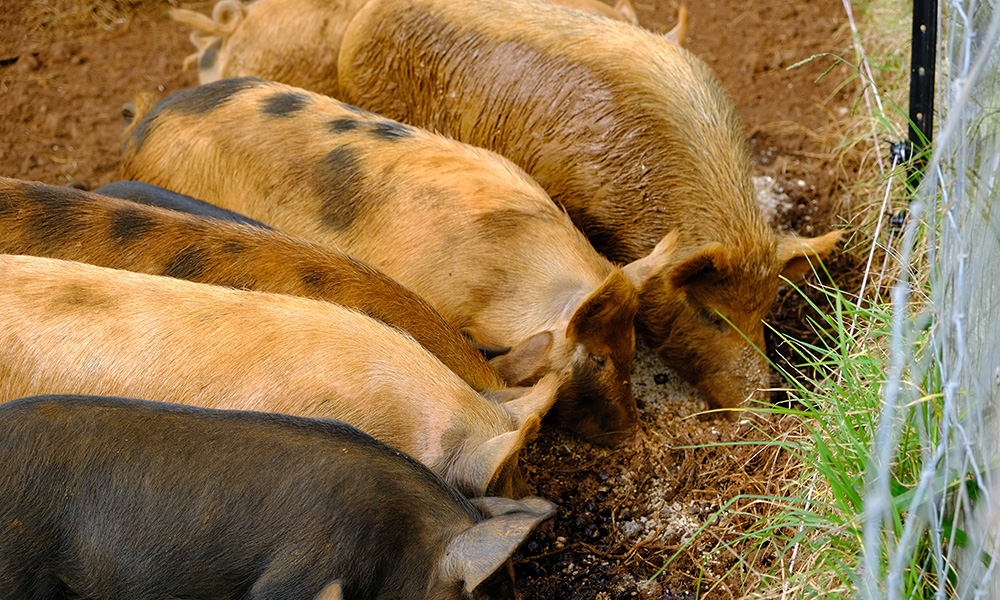 The Brook's hope to inspire other distilleries to achieve the certification and are more than willing to help bring others along for the ride.
"Our story is always about collaboration," Pam elaborates. "It's really important that the distillery industry holds itself up to becoming a sustainable industry, and really doing the best for our environment, for the plant. We're happy to put our heads up as one of the leaders, and also collaborate and bring others along with us."
"When people come to our distillery we're talking about the land and what you can do to make a difference to the land. Just by buying a product that cares about the environment and the way we do business in every way, by supporting that, you're also making a difference yourself."
For more info or to book a tour at Cape Byron Distillery, visit capebyrondistillery.com