Royal weddings are always big news. If you've turned on the TV, opened a paper, swiped through Facebook or come in contact with a carrier pigeon at all in the last few days, chances are you've heard the news of Prince Harry and Meghan Markle's engagement.
While the world swoons over the news, the folks over at Booking.com have put together a list of holiday destinations where travellers can experience their own royal fairy tale.
From exotic island escapes to holiday destinations frequented by the royals themselves, here are five stunning hotels you'll definitely want to see.
1. Balmoral, Scotland
This year, Queen Elizabeth II celebrated her 90th birthday with a special gala concert featuring 900 horses depicting the story of her life. Her chosen holiday destination is Balmoral, Scotland, home to Balmoral Castle and a popular holiday home to the Royal Family. The Hilton Grand Vacations Club is a luxurious country house located in Cairngorms National Park. The hotel boasts stunning mountain views and is only a short distance from Balmoral Castle, if you need that extra royal touch. If you enjoy staying active on your holiday, take time to play a game of squash or tennis, visit the gym and follow with a long spa session in the relaxing sauna and steam room.
Find out more: Hilton Grand Vacations Club at Craigendarroch Suites
2. St Barths
Glamourous St Barths is a favourite of the rich and famous and with its beautiful beaches, designer boutiques and luxury restaurants, it's no wonder the Duchess of Cambridge's family and Princess Beatrice opt to holiday here in the summer. The Hotel Christopher Saint Barth is one of the bestselling hotels in Gustavia due to its exceptional service which makes guests feel like royalty. Embrace the lavish St Barts lifestyle in the infinity pool, which overlooks the Caribbean Sea. The secluded location makes it the perfect spot to unwind.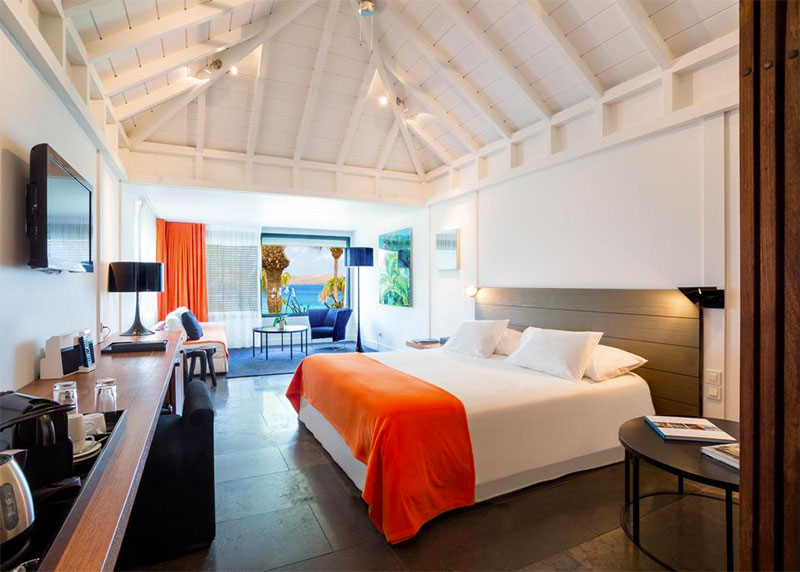 3. St Tropez, French Riviera
Relax like a royal in the stunning French Riviera – St Tropez, attracting the likes of the Swedish and Danish Royal Families who come for the designer shops, spectacular views, expensive restaurants and luxury yacht trips. Stay at the Muse Saint Tropez for a hotel with elegant decadence. The onsite restaurant provides a delicious French breakfast, complete with traditional pastries and freshly squeezed orange juice. Take a stroll around the luscious gardens and unwind with a cocktail by the swimming pool. For the royal treatment make sure to visit the spa and indulge with one of their treatments.
Find out more: Muse Saint Tropez / Ramatuelle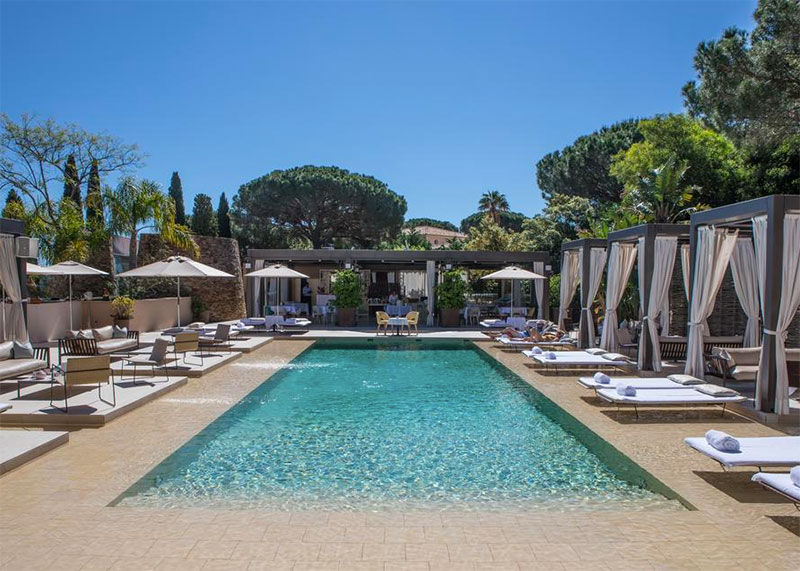 4. Portofino, Italy
Loved by Prince Albert and Princess Charlene of Monaco, Portofino, on the Italian Riviera, is a vision with its pastel coloured houses, high-end boutiques and seafood restaurants dotted around the main square. The Piazzetta overlooks the super-yacht lined harbour and you can take a walk to the nearby Castello Brown to experience panoramic views of the Ligurian Sea. The Belmond Hotel Splendido & Belmond Splendido Mare overlooks the Italian Rivera and is a perfect spot for yacht watching at the Portofino Harbour. Guests at both hotels have access to the facilities at the main Belmond Hotel Splendid and there is a choice of restaurants to choose from serving traditional, delicious Ligurian cuisine.
Find out more: Belmond Hotel Splendido & Belmond Splendido Mare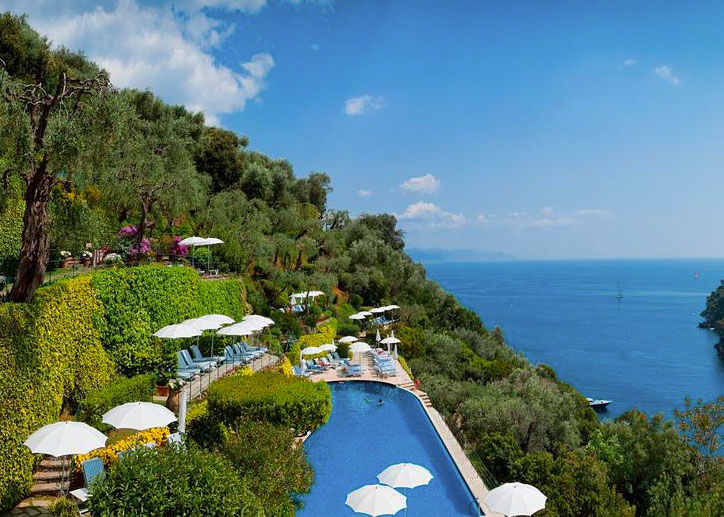 5. Seychelles
If it's good enough for Kate and Will! The Dutch and Duchess of Cambridge, who married in April 2011, took their honeymoon in the secluded Seychelles. It really is the ultimate paradise with its serene beaches across 115 islands, underwater wonders (perfect for scuba divers) and exotic cuisine which blends African, English, French and Indian flavours. Situated on the picturesque hills of Port Glaud and overlooking Mahé Island, you will find the self-catering Villas de Jardin. In these private villas you can appreciate views of the Indian Ocean and splash around the infinity pool whilst soaking up the sun.
Find out more: Villas de Jardin