Annual leave is a precious commodity few of us like to waste. More valuable than gold or silver, it's an opportunity to escape the grind and give our minds and bodies a rest. Whether local or overseas, most of us tend to squeeze every moment we can out of a trip.
I've been guilty of box-ticking in the past, trying to maximise every moment in a destination. And, in all honesty, it was a waste. I didn't actually experience anything. I didn't meet the locals or try the amazing cuisine, just living in that one moment. It was exhausting.
According to the experts, a lot of people travel like this… and we're trying to ditch the habit.
Katja Quasdorf, CEO of Jenman African Safaris, believes 'slow travel' is going to be one of the fastest growing travel trends, as more travellers embrace the mindset of doing less but experiencing more.
"We are seeing a lot more travellers opting for slow travel, where they can immerse themselves in the destination to both understand it better and fully enjoy their chosen activities without being rushed," Quasdorf says.
What is Slow Travel?
As the name suggests, 'slow travel' is about taking time to enjoy yourself. To appreciate the smaller details, to stop rushing from one location to the next, and to fully immerse yourself in a destination. It's about spending time with locals, visiting areas off the beaten path – just learning, growing, and being.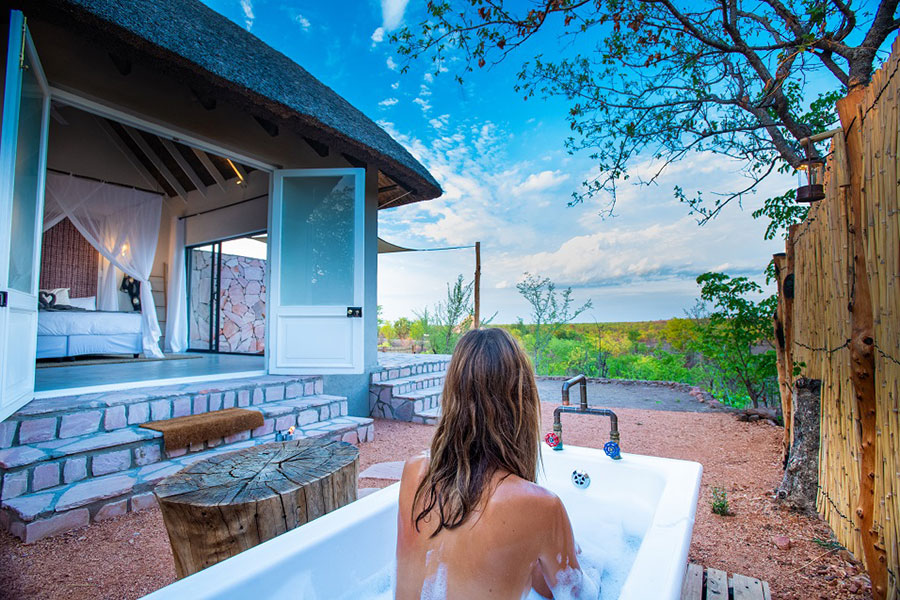 According to Quasdorf, the top two slow and mindful travel experiences that stand out among Jenman clients are motion-based travel and extended stays at a particular property.
"Motion-based travel is where travellers connect with the destination via walks, hikes, boating and cycling, and thus becoming part of and one with the landscape and nature – with safety assured at all times by the expert guides, of course," she explains.
Examples of this include wildlife tracking like the Greater Kruger Walking Trek, which is a five-day exploration of the Greater Kruger area; and the Zambezi Truth experience, which involves sailing on a traditional handcrafted East African dhow at Victoria Falls.
If you're considering a switch to slow travel, it's easier than you might think.
Three ways to embrace slow travel
1. Stay in the same place for longer
Though sometimes unavoidable, changing hotels every day eats into your travel time. It also starts the first night effect, where you struggle to sleep due to unfamiliar surroundings, all over again. That means a poor night sleep and a cloudy mind the following day. An extra night or two could make all the difference.
2. Give yourself time to breathe
Travel burnout is real. When you try to flit from one side of the city to another, ticking off one bucket list or Insta-worthy sight after sight, you quickly reach a point when you just can't take it anymore – and it all looks the same. Try allocating some rest time into your itinerary, whether it's a lazy long lunch or even just an hour or two rest at the hotel before hitting the pavement again.
3. Be realistic with what you want to see
You can't see everything in one trip, so don't even try. Take a look at the key sights of the city and ask yourself if visiting will actually enrich your life in some way, if you're going to be interested in sticking around for longer than a selfie. If not, cross it off the list.
Do you have any slow travel tips? Let us know.