There's a lot to love about Japan, but one of the standouts during my recent trip was the onsen experience. I'd visited a bathhouse on a trip to Okinawa several years ago, (read about the experience here) but that was nothing compared to the real, natural hot springs of the Kii Peninsula.
Onsen is the Japanese word for hot springs, but can also be used to refer to public bathhouses. A volcanically active country, Japan has thousands of hot springs scattered across its length and breadth. Many onsen are open to the public, while others are reserved for private guests as part of a hotel.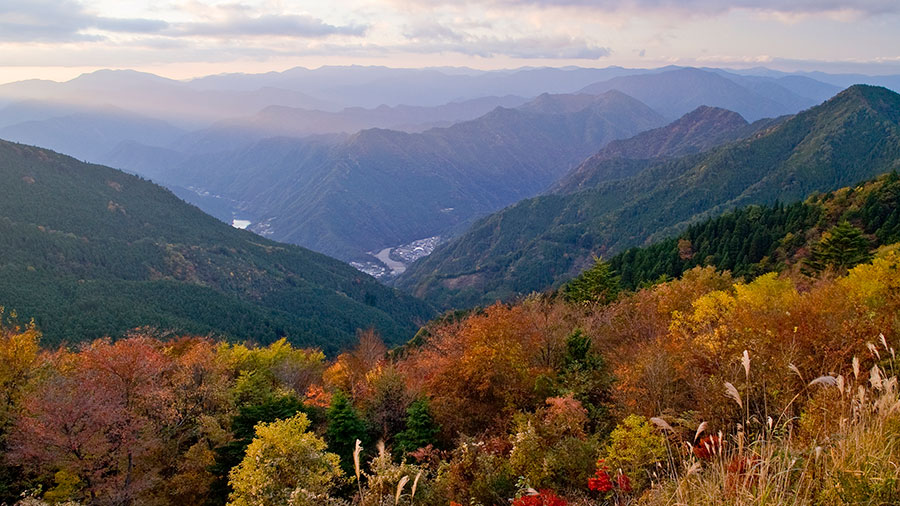 Rather than always bathing at home, many Japanese visit public bathhouses to soak in the mineral rich waters. Unlike in Australia, bathing is a seen as a social experience in Japan, even though you don't necessarily have to talk to the people bathing nearby. Young or old, everyone loves to visit an onsen.
I had the pleasure to visit two onsen in the Kii Mountains during my trip – and they both offered completely different experiences.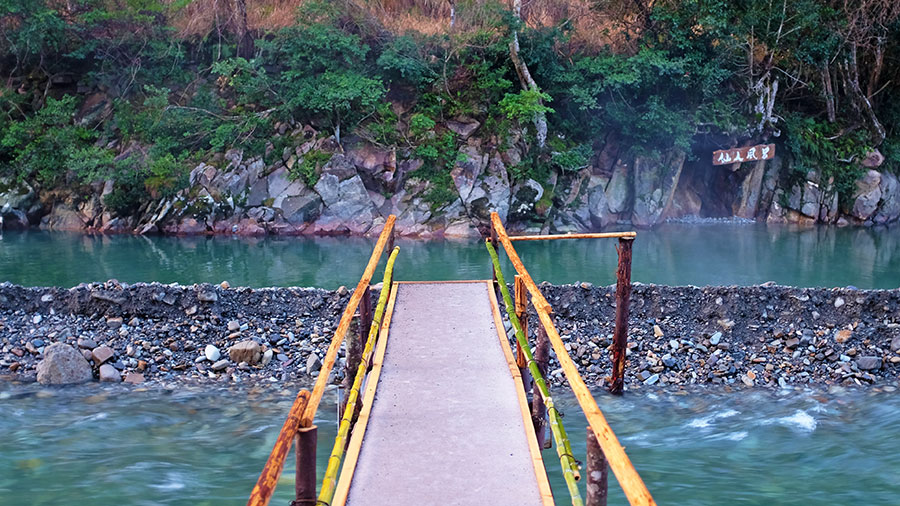 The first was Subaru Hotel in Totsukawa Village, just three hours south of Osaka Kansai Airport. Spring fed, the naturally 70 degree Celsius water of this onsen is believed to have anti-aging properties. Rich in antioxidants, some even say it's a bit like bathing in the fountain of youth. Though I didn't feel any younger after my soak, I was left feeling utterly relaxed.
The hotel and bathhouse reminded me a lot of the Studio Ghibli film Spirited Away. From my balcony I could spot ghosts of white steam bellowing from the rust-coloured pipes of the bathhouse. It didn't take long for my imagination to kick into overdrive and and picture the multi-armed man from Spirited Away in the basement adding herbal tonics to the water of the hot spring.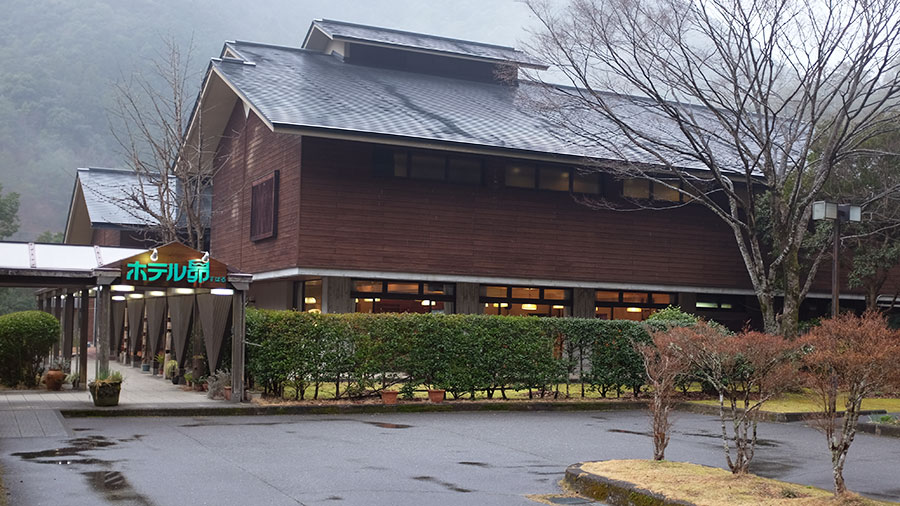 Japanese yukata (traditional robes) and slippers were supplied to wear within the hotel grounds. I wondered if I would be the only person wearing one, but decided to throw caution to the wind and do it anyway. When in Japan…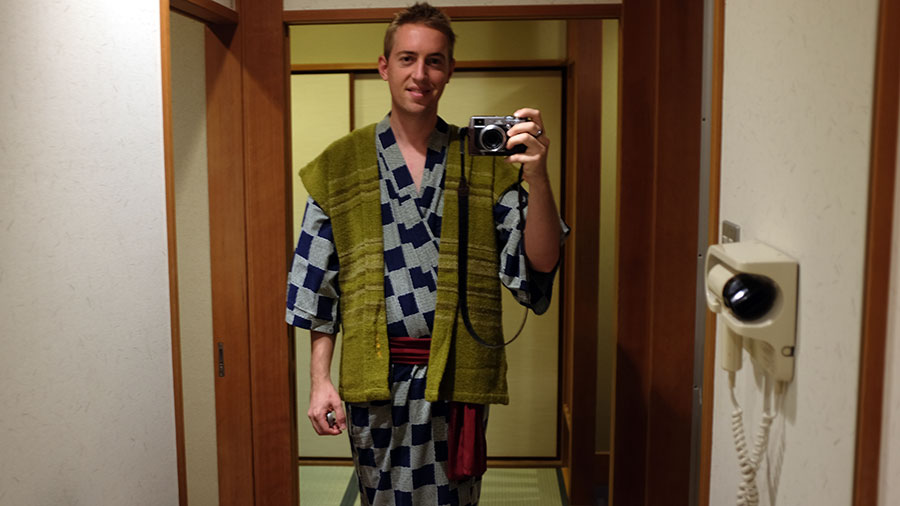 I donned my yukata, feeling every inch the samurai warrior while wearing it, but sadly the slippers refused to squeeze onto my size 11 feet. Emerging from my room, I was pleased to find almost every guest wearing their yukata, whether dining in the hotel's restaurant or making their way to soak in the onsen.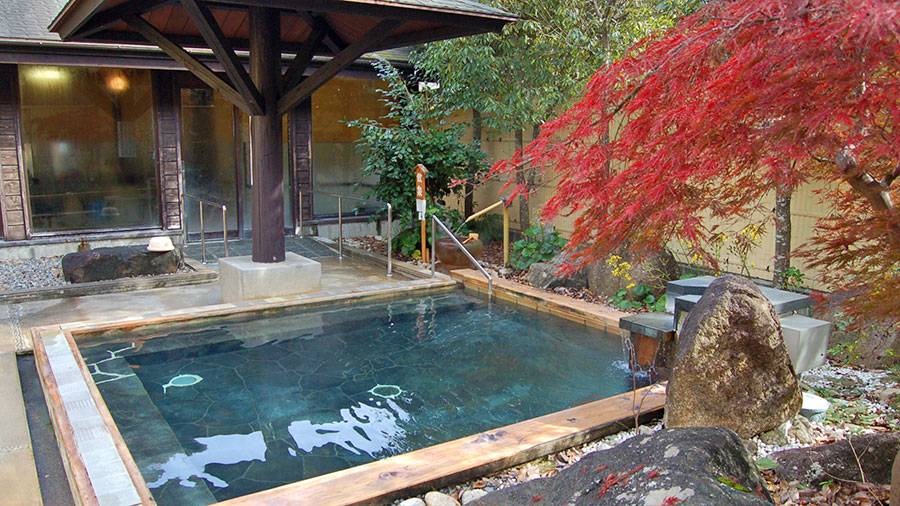 The second was at Fuziya Ryokan – and this was probably my favourite.
The ryokan (guesthouse) had several indoor onsen to choose from, but the real star was located outside. In winter the ryokan turn the river flowing outside into a giant open-air hot spring, which can easily seat up to 1,000 people. Isolated from the river's flow, hot water rising from under the ground heats the pool like a bath. Japanese tourists know this as Sennin-buro.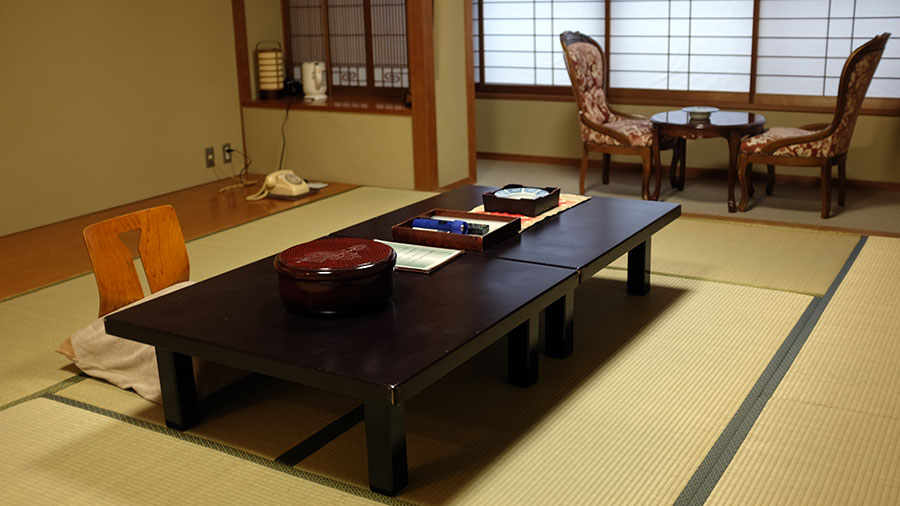 As with Hotel Subaru, the guest rooms at the Fujiya Ryokan were Japanese style with tatami mat floors and a futon bed prepared by attendants each night. The tatami mats gave the room a scent of sweet green tea, which I personally loved but others in my group found a tad overwhelming.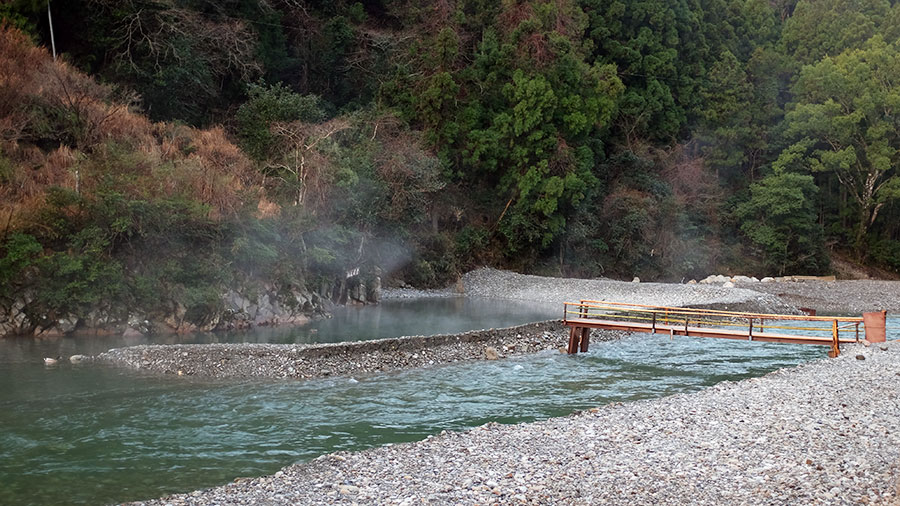 The food at both hotels was an absolute standout. Both nights we dined on a set menu of 15-20 courses ranging from Nano-hana custard or carrots carved into flowers to Gyuniku onsen shabushabu nabe (beef shabu shabu prepared using the mineral rich water of the onsen. Each small yet perfectly sized dish was a work of art, the likes of which I would never have the patience to make.
Though the Kii Peninsula isn't that well known to international travellers, it really deserves to be. The appeal here is not in flashing lights or crazy robot bars, it's authenticity. As a traveller, it offers a chance to get off the tourist trail and experience a taste of traditional, small town Japanese life.
When You Go 
How to get there: 
The easiest way to explore this area is by purchasing a Wakayama Kumano Pass from one of the JR (Japan Rail) stations in Wakayama Prefecture. You can easily catch a direct train from Osaka Kansai International Airport down to this area. For around 8,500 yen, you can buy a three day hop-on hop-off rail and bus pass that allows you to travel freely on certain routes. The routes take in several of the hot spring villages such as Kawayu and Yunomine.
Where to stay: 
Hotel Subaru – hotel-subaru.jp
Fujiya Ryokan – fuziya.co.jp/english
– I travelled as a guest of Wakayama Prefecture.