The Islands of Tahiti are among the most beautiful in the South Pacific; emerald jewels rising from a glittering sapphire sea. Soon, there will be a glamorous new way to experience the beauty of these islands, with Aranui Cruises launching a brand-new ship in mid 2022.
Named AraMana, meaning 'path of the Polynesian spirit', the 10,000-tonne cruise ship is set to usher in a new level of luxury for the region, with luxurious staterooms and sophisticated dining. In a nod to its Polynesian roots, the ship will feature a 'vahine' (Polynesian woman) on the funnel, as well as a traditional tattoo design on the livery.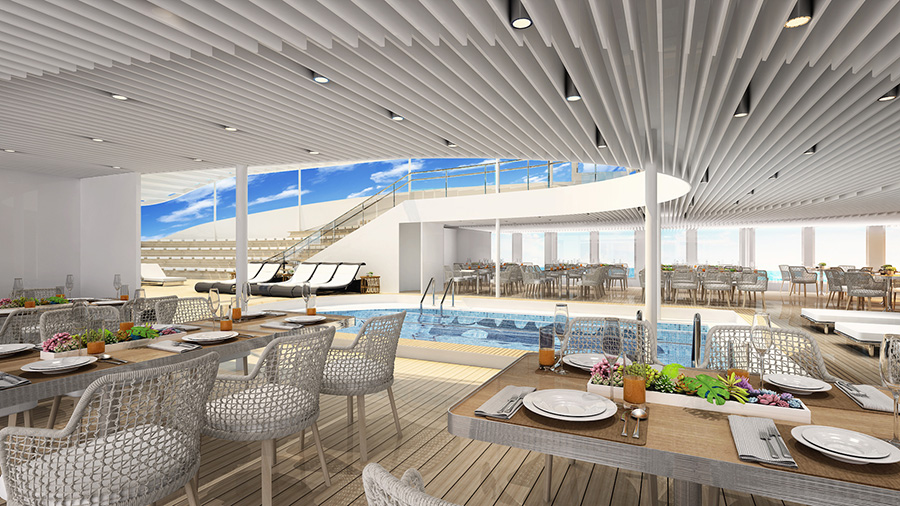 Aranui Cruises' Regional Representative Australia New Zealand Laurent Wong says the new ship has been designed solely with cruising in mind. Unlike its predecessors in the Aranui family, AraManawill be passenger only – not a dual freight and passenger vessel.
The new 280-guest ship is set to feature two restaurants, an observation lounge, spa, amphitheatre, and swimming pool, with 11 cabin categories including a new Grand Suite.
"AraMana is our first foray into leisure cruising so the new ship will be all about comfort and relaxation," Mr. Wong says. "Opulent public spaces will include a striking staircase, plush booths in the restaurant and an elegant piano bar, while accommodation will be stylish and spacious with Aranui's signature Polynesian flourishes."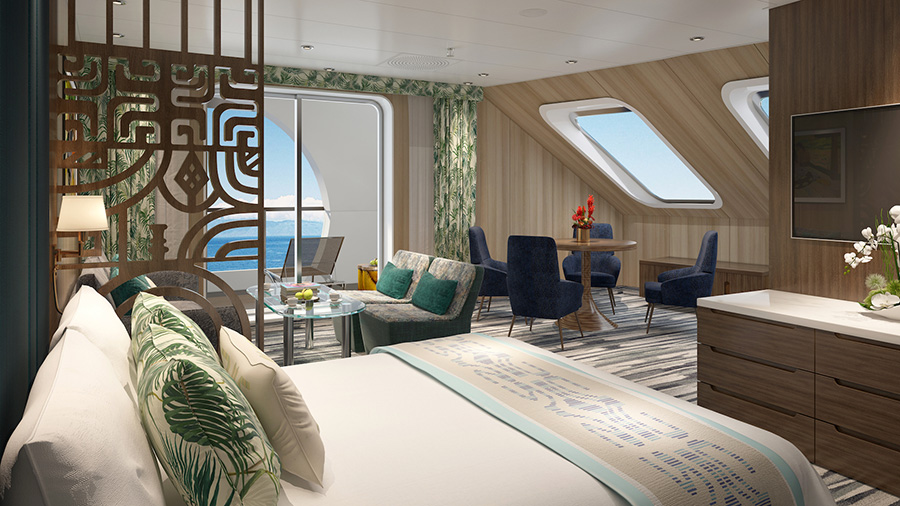 In line with Aranui's vision to offer an authentic Polynesian experience, AraMana will have a Polynesian crew and take in islands which don't appear on other cruise line's itineraries.
While sister ship Aranui 5 continues its regular 13-day itinerary and cargo delivery to the remote Marquesas Islands, the 140-metre AraMana will cruise to French Polynesia's Tuamotu, Gambier, Society and Austral Islands as well as Pitcairn and the Cook Islands.
Just as Aranui's freighter ships put the Marquesas Islands on the map, AraMana is set to shine a light on French Polynesia's southernmost island group, the Australs, with regular calls to Raivavae, Rurutu and Rapa as part of a new Cook Islands itinerary.
Cruises to Pitcairn via Anaa, Amanu and Hikueru in the Tuamotus, and Mangareva and Aukena in the Gambiers, are expected to be popular as AraMana offers a new, modern way to visit the islands at the edge of the world.
Learn more at aranuicruises.com.au
Can't wait? Start planning a Tahitian escape here: tahititourisme.com.au