As if we needed another reason to visit Canada, we've just heard the country is now officially one of the world's top destinations for wildlife encounters, taking second place behind Africa in the annual Readers' Choice edition of International Traveller magazine.
More than 3000 readers voted in the poll, with Canada coming in ahead of New Zealand, Malaysia, and the famed Galapagos Islands.
Donna Campbell, Managing Director, Destination Canada GSA, was pretty chuffed with the result, saying: "Increasingly, Aussie travellers are choosing Canada to tick of their bucket-list dreams, including getting up close with awe-inspiring fauna in their natural habitat."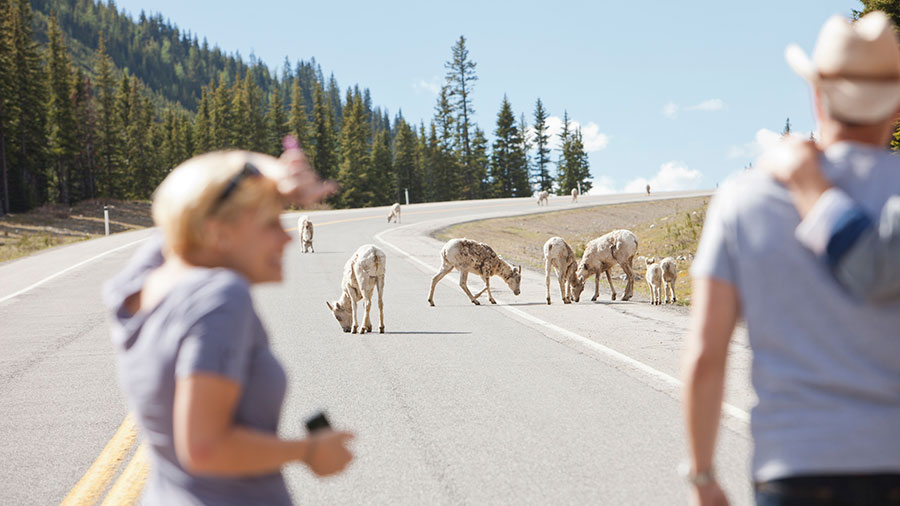 "The stunning vistas of the Canadian Rockies, the vast, mountainous wilderness of places like Yukon Territory and Northwest Territories, and the Arctic tundra of Manitoba, are as mind-blowing as the wildlife that live there."
Australians are exploring Canada in increasing numbers each year, playing wildlife bingo with Canada's 'Big Five'. Just which creatures make up the 'five' is a matter of opinion and could include moose, bear, elk, wolf, whale, bison, caribou, and bighorn sheep, to name a few.
"Our Big Five are frequently encountered during road or boat trips through Canada's west, but Canada's diverse forest habitats mean you're bound to witness unique fauna right across the country, from enormous bison and quirky mountain goats, to our smaller critters, such as beavers, porcupines and countless bird species."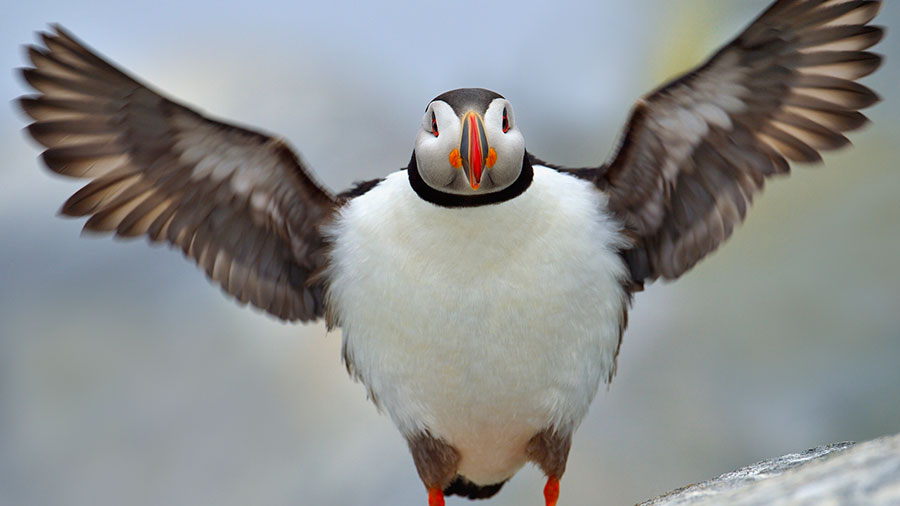 Canada's arctic animals, most easily viewed in the central province of Manitoba, include the polar bear, arctic fox, beluga whale, and the mystical narwhal.
Other heart-stopping Canadian wildlife experiences include witnessing the thundering caribou migration, locking eyes with the elusive Spirit Bear, snorkelling with friendly beluga whales, and watching the rivers run red during the salmon run, as thousands of fish swim upstream, attracting eagles and other predators along the way.
GETTING THERE
Air Canada offers daily direct flights to Vancouver from Sydney and Brisbane. Additionally, Air Canada has now commenced year-round direct flights from Melbourne to Vancouver from June 2018. Direct flights from Sydney to Vancouver are also available on Qantas.
For more info, visit keepexploring.com.au
All images supplied by Destination Canada