French Polynesia's Air Tahiti Nui has unveiled the striking interior for its new Tahitian Dreamliner, and it's by far the most tropical airline interior we've ever seen.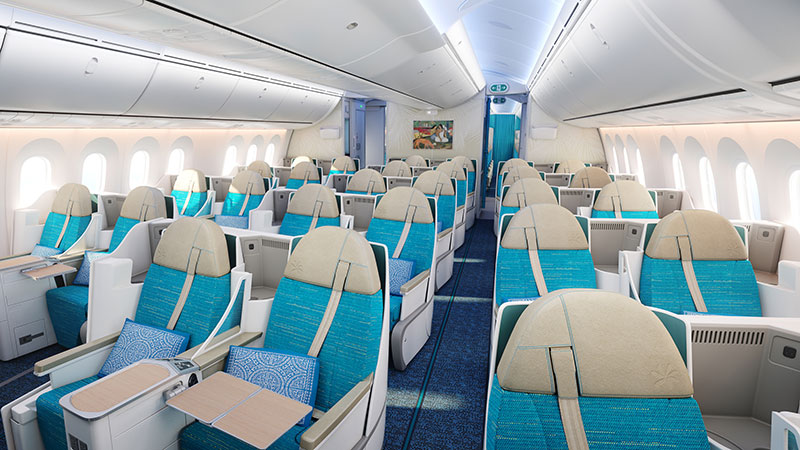 Inspired by the beauty and richness of the Polynesian islands, the design centres around the blues that Tahiti is synonymous with, Air Tahiti Nui's trademark tiare flower and a tattoo pattern representing a story of Tahiti and its people.
In a further nod to its Polynesian roots, the airline revealed the secret message that will form when the new Boeing fleet is complete. When the airline has received all four Dreamliners by September 2019, their registration codes will join together to say 'the warrior (TOA) going forward (MUA) in the great (NUI) canoe (VAA)'.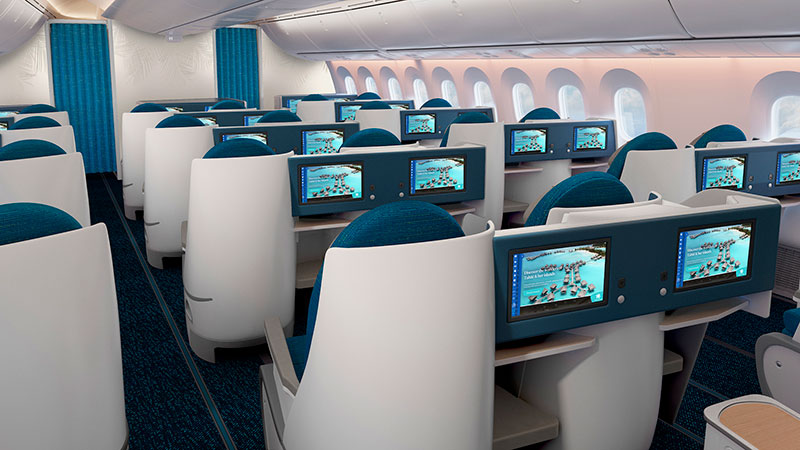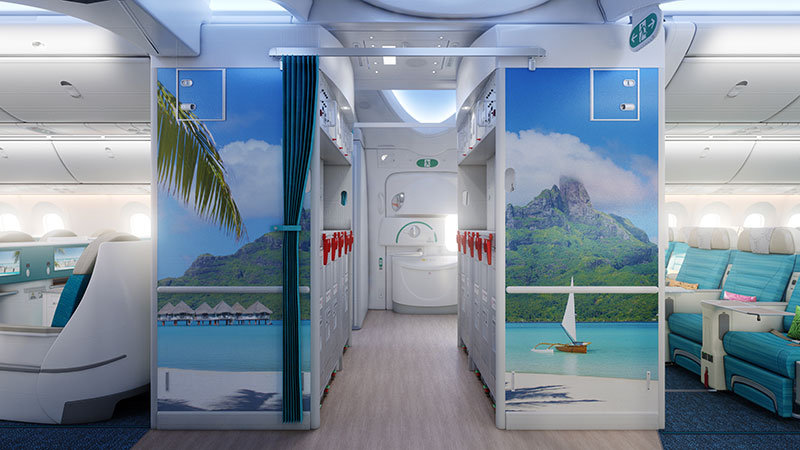 The first look inside the new aircraft reveals a colour palette which is distinctly Tahitian with more blue hues and Polynesian flourishes.
To celebrate the dreamy, new three-class configuration of its Dreamliner, the airline is offering guests the chance to upgrade from Economy to Premium Economy for just $250* each way.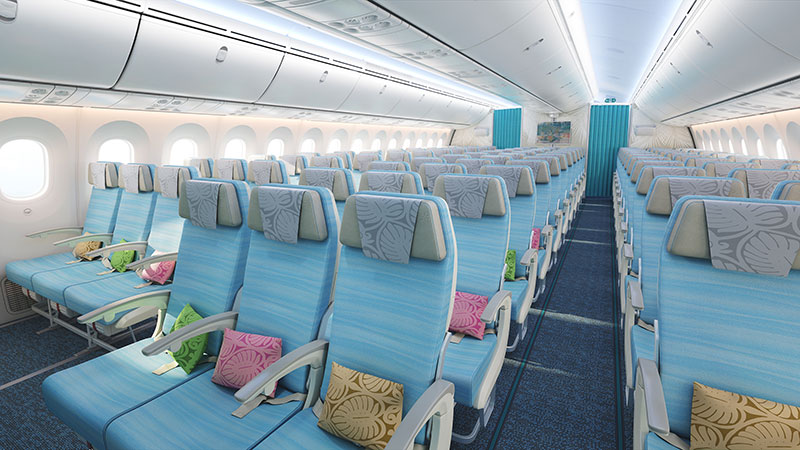 On sale until 2 July 2018, guests who book Air Tahiti Nui's sale airfare (Economy 'O' class) can upgrade to the airline's new Moana Premium Economy class for just $250 each way to enjoy the extra space and comfort of the premium cabin.
*Subject to availability, terms and conditions apply.
For more information or to book visit airtahitinui.com.au
All images supplied by Air Tahiti Nui