Proving a Tiger can change it's stripes, Australian low-cost carrier Tigerair has announced a swathe of changes to it's fleet, uniforms, and booking system at an event in Melbourne.
Tigerair CEO Rob Sharp was at Tigerair's head office at Melbourne Airport to reveal the changes, which he says are a key part of the airline's transformation strategy.
"We're an airline that evolves based on customer feedback and demand," Mr Sharp said.
"All of the new product enhancements announced today makes it easier, more convenient and seamless than ever to fly Tigerair."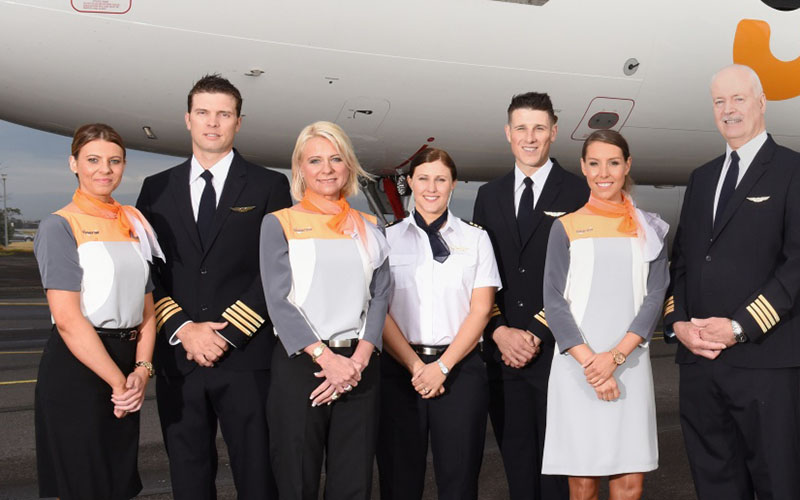 Changes include new uniforms for pilots, cabin crew and check-in staff, a new booking and check-in website, a revamped consumer website, and a new and improved call centre. A mobile app will be rolled out in the near future.
Tigerair's newest addition to the fleet – a brand new Airbus A320 aircraft – will be based in Sydney from 8 December to facilitate more domestic flying around Australia including additional services between Sydney and Cairns and between Sydney and Adelaide.
"Today marks the next chapter of Tigerair's evolution as we continue to transform budget air travel in Australia," Mr Sharp said.
"When we rebranded to Tigerair and the joint venture with Virgin Australia was first launched in July 2013, we made a promise to Australian consumers that we would listen and we would change.
"The past couple of years have been focused on rebuilding the business and putting the right platform in place for future sustainable growth, with the customer at the core of everything we do.
"Today I can proudly say we are delivering on those promises. Our flights have never been consistently more punctual, our customer service never stronger and our customer satisfaction levels are now at an all-time high. It's time to spread the word. A Tiger can change its stripes."
Tigerair will soon launch a new brand advertising campaign to highlight the changes in the air.
Visit tigerair.com.au for more info.