Australia's highest rated cruise ship, Celebrity Solstice has returned to Sydney Harbour with the glamour of a Hollywood star as she gets ready to kick off her fourth cruising season down under. 
The modern ship brings a number of "firsts" to local cruising, including the Lawn Club – half an acre of real grass on the upper decks; a glass-blowing studio from the famed Corning Museum of Glass; and 85 per cent of cabins with their own private balcony.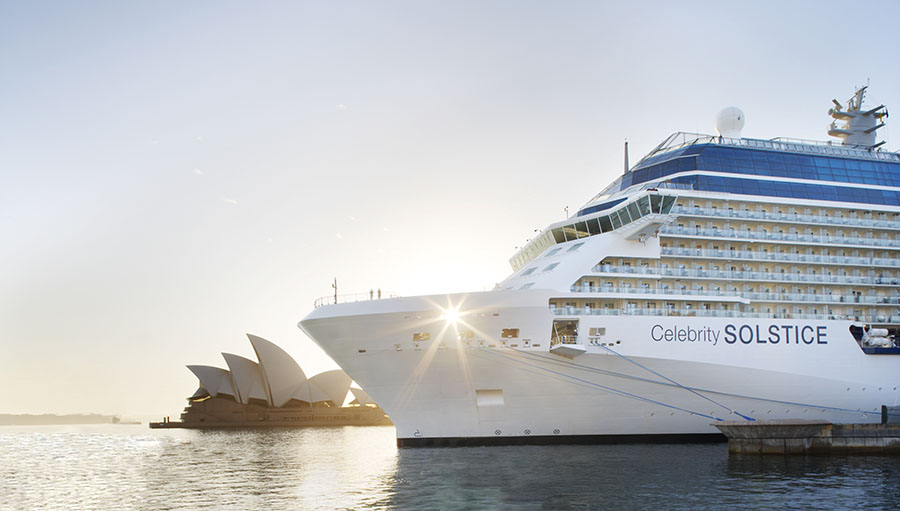 "With 15 decks and capacity for close to 3,000 guests, Celebrity Solstice cuts a fine figure at Sydney's Overseas Passenger Terminal," said Adam Armstrong, commercial director, Celebrity Cruises Australasia.
"She is truly one of the most striking megaliners to call Australia home, at 317 metres long and weighing 122,000 tonnes, but she is also just seven years old – making her by far the youngest cruise ship to sail these waters," he continued.
Celebrity Solstice will offer several South Pacific itineraries ranging from 8 to 12 nights, including an eight night roundtrip departing Sydney on 1 April 2016. Calling at Lifou in the Loyalty Islands as well as Noumea and Isle of Pines in New Caledonia, prices start from just $1,299 per person.
Visit celebritycruises.com.au for more info.