A coven of waterskiing witches descended on Sydney Harbour yesterday morning to welcome the Carnival Spirit as it arrived into port.
Sporting black hats, flowing capes and flying brooms, the athletic witches swooped on the 88,500-tonne Carnival Cruise Line ship by sea and by air, creating a magical sight for the 2600 guests onboard, as well as onlookers.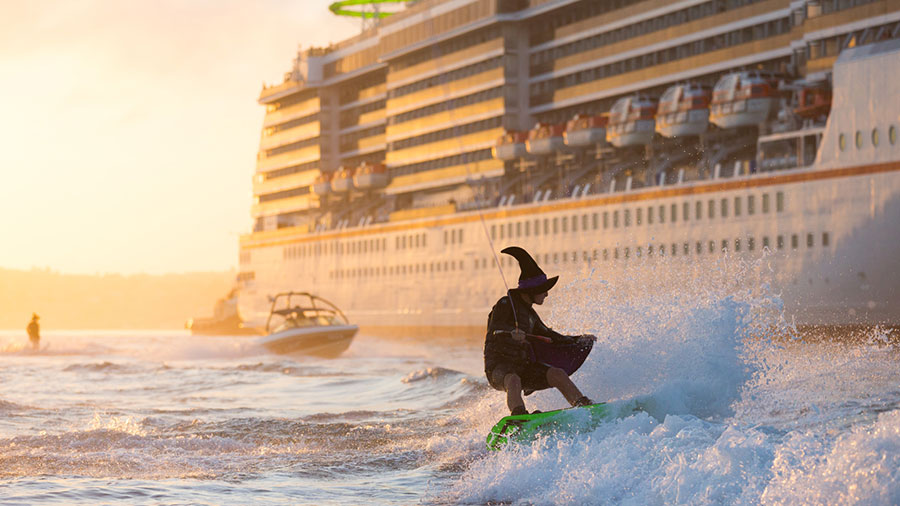 Paragliding, water-skiing and wakeboarding around Carnival Spirit, the witches' parade was a perfect prelude to the haunted holiday on October 31.
The holiday celebration also saw the return of 'Fangelica', a two-storey high redback spider, which rode into town on the superliner's bow.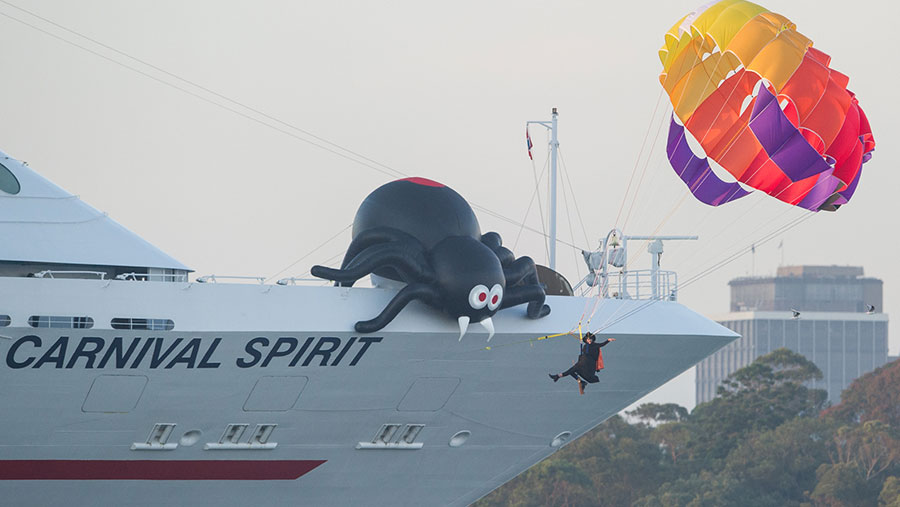 Halloween is celebrated across the US-based Carnival Cruise Line's 24-ship fleet, including its two Australian ships, Carnival Spirit and Carnival Legend, with costume parties, themed movies, and trick or treating, and more.
For more information on Carnival, visit: www.carnival.com.au
Check out a wicked video below: