I'm a big fan of Mediterranean cruising. Waking in new countries every day and enjoying the ever-changing views from the pool deck. Though the cruise industry is going through a difficult time right now, it hasn't stopped them from steaming ahead on new builds.
Evergreen Cruises & Tours has released a new video showcasing the initial build of its new super yacht, Emerald Azzurra, together with an update on the the construction of Emerald Luna, the line's newest Star-Ship.
Both Emerald Azzurra and Emerald Luna are set to launch in 2021.
Glen Moroney, owner and Chairman of the Scenic Group (of which Evergreen & Emerald Cruises are brands), says construction of the Azzurra is still on schedule, with the shipyard progressing their works on construction and pre-outfitting of hull blocks as expected.
"Whilst there are some delays in equipment delivery from Europe and China, we continue to work with the shipyard on how to minimise impact on delivery," said Mr Moroney.
"The entire Emerald Yacht Cruises team are excited to see the project progressing and look forward to welcoming guests onboard this magnificent yacht as it begins cruising the Mediterranean in 2021."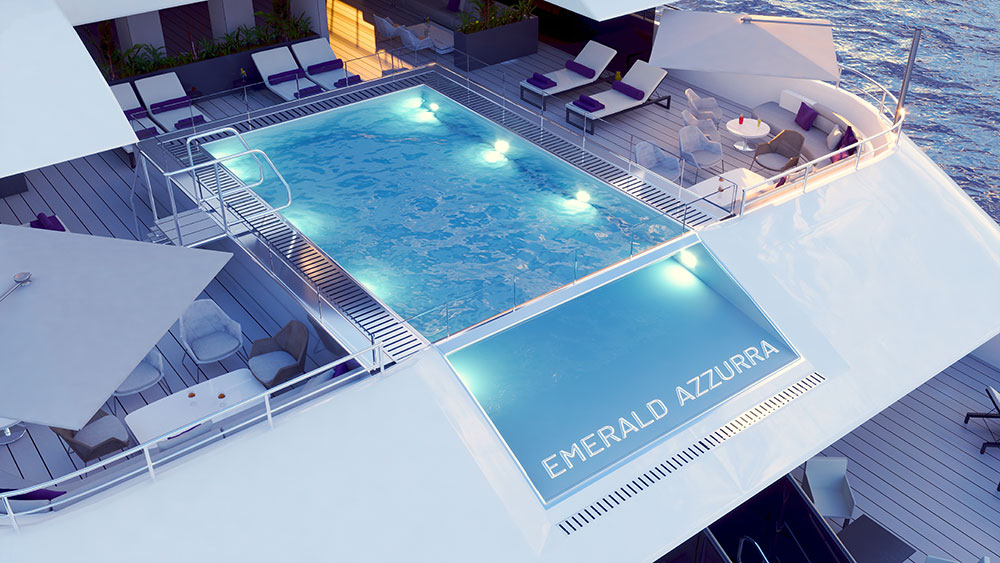 The new 110-metre Emerald Azzurra is being built in Ha Long City (Vietnam), and will set sail from August 2021. She will embark on 47 itineraries throughout 2021 and 2022, exploring destinations including the Red Sea – Israel, Jordan and Egypt – and the Mediterranean – Greece, Croatia, Italy, France, Cyprus, Turkey, Malta and Spain.
With capacity set at just 100 guests, Emerald Yacht Cruises will offer guests an intimate experience both on board and on shore, with unrivalled access to smaller and quieter ports and harbours only small yachts can reach.
"Emerald Luna is progressing well and at this point, all construction and equipment delivery is on schedule," said Mr Moroney.
"Emerald Luna will be the ninth ship in Emerald Waterways fleet after Emerald Harmony commenced cruising the Mekong in August 2019."
Want to know more about the ships? Visit evergreentours.com.au