When you think about the aspects of travel everyone is missing right now, in-flight food probably isn't one of them. But then again, not all in-flight cuisine is as delicious as the Singapore Airlines Business Class menu. We're speaking from experience.
Development of the Singapore Airlines menu begins months ahead of before departure, with an expert panel of chefs, catering teams and consultants across the network mapping out a regular rotation of dishes to cover all classes – from the pointy end of the rear.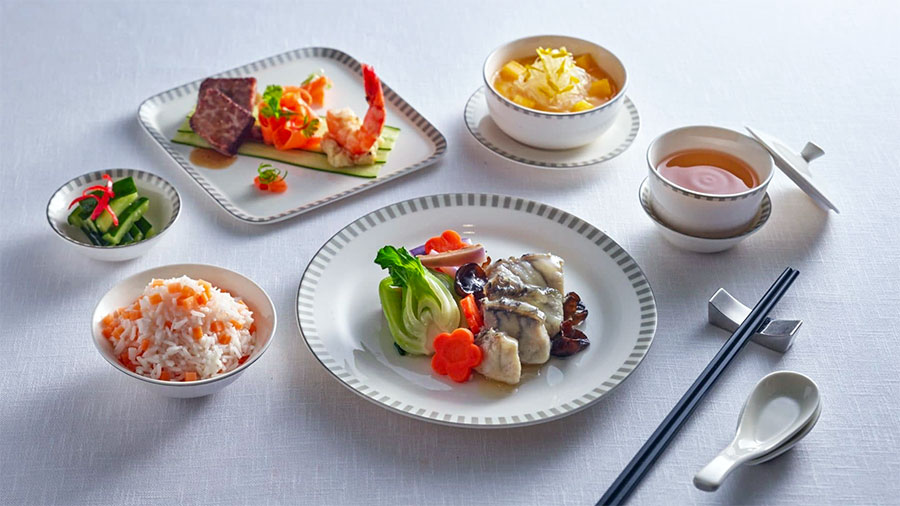 Some dishes can take up to six months from concept to development, when they're finally wheeled along the aisles to your seat on the meal trolley. There's a lot of work involved, but the results speak for themselves.
For those craving a taste of in-flight dining at own home, the acclaimed airline has peeled back the Business Class curtain some of their favourite in-flight recipes.
There are savoury hawker centre favourites such as Hainanese Chicken Rice, Rojak and Hokkien Mee, along with sweet treats including Overnight Oats and delicious Hazelnut Chocolate Chia Seed Pudding. We have our eyes on the fried carrot cake.
You can download the Singapore Airlines recipes here.
Missing the full experience of Singapore Airlines? Things will return to normal soon. In the meantime, check out our Singapore Airlines A380 Premium Economy review here.