Melbourne is renowned for its passionate coffee culture. Every day you'll spot streams of locals returning to their favourite baristas for a coffee fix, all professing their local roast is the best of all. Yet there's a different kind of brew worth exploring too – craft beer.
Building on the success of its debut venue in Docklands, craft brewery Urban Alley is expanding with its second brewpub, Urban Alley Brewery Knox, now open in Wantirna's Knox Westfield Ozone precinct. And it's an impressive spot to sink a few ales.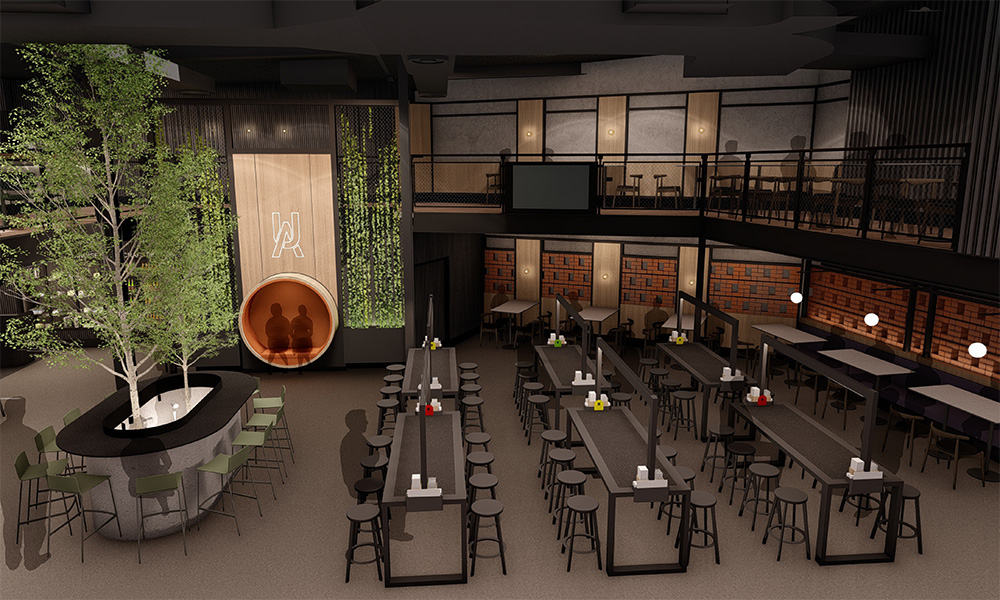 The new $5 million venue spans over 1000sqm, with multi-level indoor and outdoor dining precincts, and even housing a dedicated gin distillery by internationally awarded Tasmanian-born gin producers Dasher + Fisher.
Featuring an impressive backdrop of fermentation tanks in the bar area, a wide mix of seating options, and leafy trees that bring a bit of the outside in, it's an attractive space that matches the quality of the beers on tap and available to purchase onsite.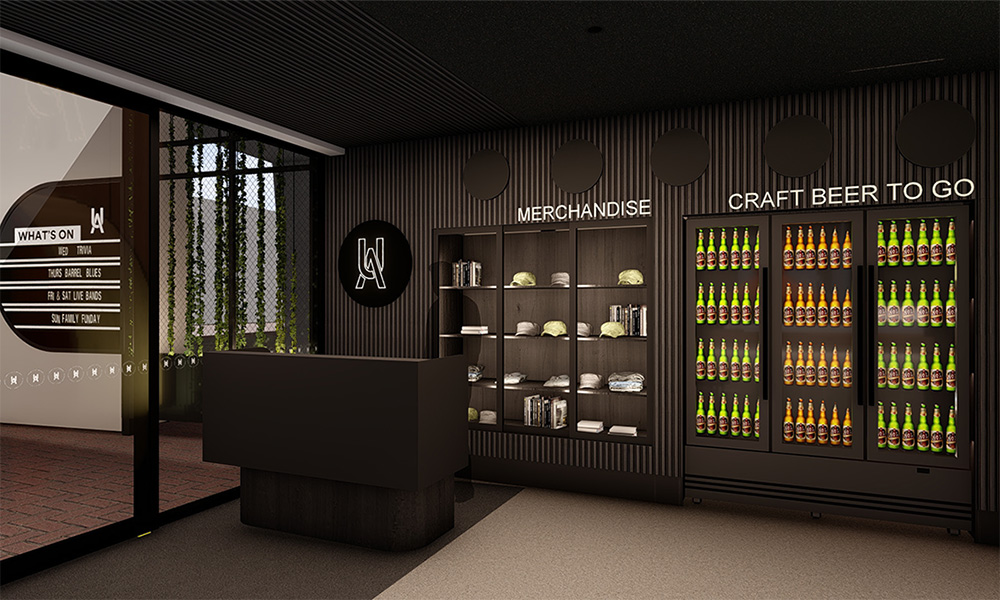 Urban Alley CEO and co-founder Dean Grant says the new brewpub has been designed as a space for the community of beer and gin lovers to come together, and it's been a long time coming.
"The local community has long missed having a local brewery to call their own. Urban Alley Brewery will become the new local institution to fill this gap," Grant adds.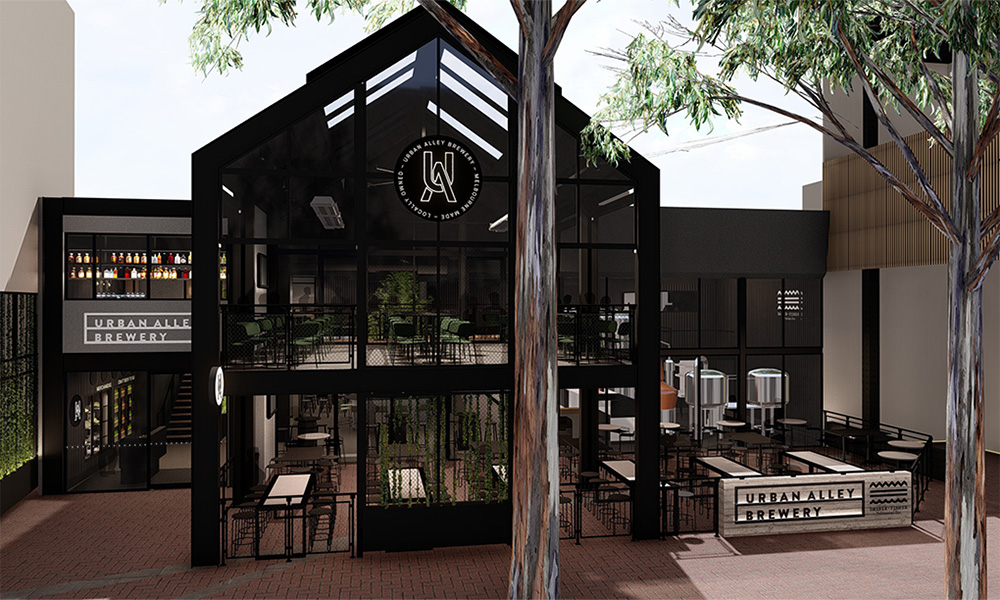 "Not only are we putting Knox Ozone back on the map for great beer, gin and a premium pub feed, Urban Alley Brewery Knox will allow us to increase our production to continue to serve customers Australia-wide."
A rotating list of live music performances will see the venue come alive, including a live band on Friday nights followed by a DJ until 3am, DJ's Saturday and Monday nights, as well as chill-out acoustic sets on Sunday afternoons.
Urban Alley launched its first brewery in Melbourne's Docklands in 2018 and produces nationally recognised premium craft beverages stocked in 170 outlets Australia-wide, alongside providing excellent in-venue experiences.