San Francisco is one of our favourite cities in the US. While we only visited briefly for a few days, it left a big impression. Why? Because it was so accepting of the LGBTQI+ community. Plus, there was a Sound of Music sing-along at the Castro while we were there!
It didn't matter who we were and where we came from, we were welcome in San Francisco, as were all the colours of the rainbow. And we aren't the only ones to have felt this way.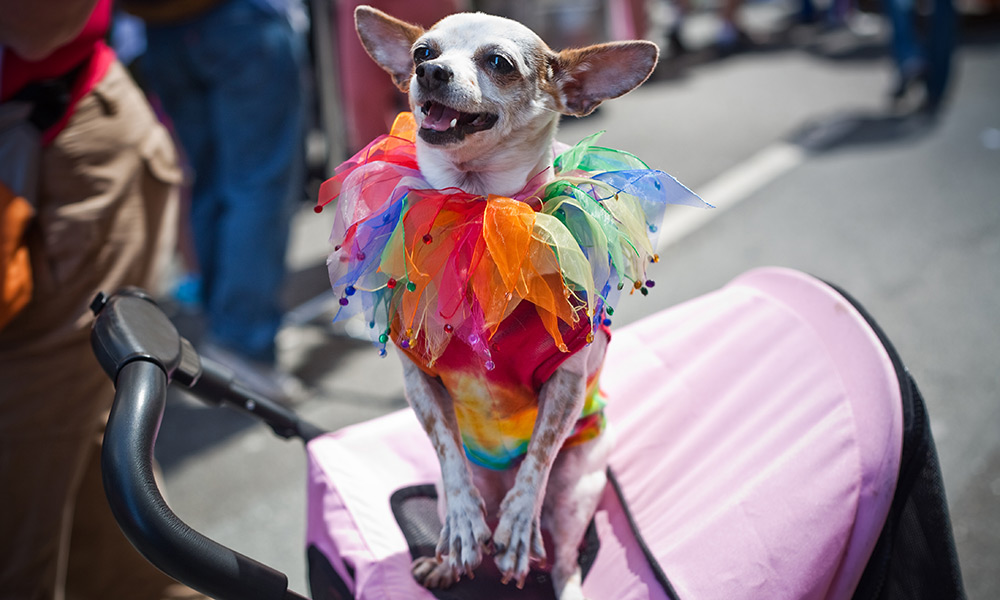 The city of San Fran has a long-standing connection with queer culture. While diversity and inclusivity are celebrated year-round (it was named the fourth most accepting city of the LGBTQ+ community in the world, after all), it really goes all out for Pride month.
Now in its 52nd year, San Francisco holds one of the largest Pride parades in North America, with that spectacular event taking place on June 25 and 26. It also features a kaleidoscope of festivals, parties and performances, all celebrating LGTBQI+ community and culture.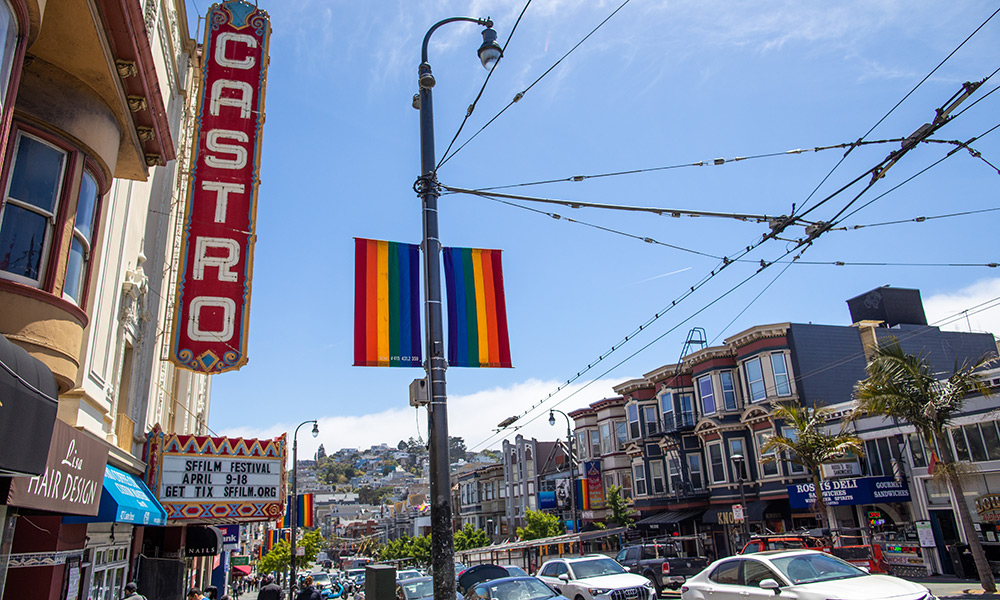 Here are some of the amazing events taking place this year:
San Francisco Pride – June 25 to 26
SF Pride will return to an in-person celebration for the 52nd annual San Francisco LGBT Pride Celebration and Parade (Pride 52) June 25 and 26. With the theme of "Love Will Keep Us Together," this year's festivities include a two-day celebration and rally at Civic Centre Plaza and the surrounding neighbourhood. Featuring over 200 parade contingents and exhibitors, and more than 20 community-run stages and venues, Pride 52 remains the largest gathering of LGTBQ+ community and allies in the U.S.
ENCORE at The New Conservatory Theatre Center – Through June 12
NCTC, San Francisco's premier LGBTQ+ and Allied performing arts institution and progressive arts education conservatory, is wrapping up its 40th-anniversary celebration with Encore, a special cabaret featuring melodious performances of iconic numbers that have lit up its stage. Hit songs from blockbuster mega-musicals like Avenue Q, Dirty Little Showtunes, Head Over Heels and hidden gems from indie darlings make this the party of the season.
For more info, visit nctcsf.org/shows
The Pink Triangle – June 1 to 30
In a reclamation of the symbol once used to shame the gay community, San Francisco illuminates a massive pink triangle atop Twin Peaks each year during Pride Month. The Pink Triangle tradition began in 1996 and has served ever since as a reminder of both a painful past and a hopeful future. This year volunteers will fill the hillside with pink canvas streamers, creating a massive daytime triangle. At dusk, 2,700 LED nodes of pink lights illuminate the Pink Triangle, ensuring the symbol is visible 24 hours a day.
For more info, visit thepinktrianglesf.org
Castro Theatre Celebrates Its 100th Anniversary – June 3 to 22
Castro Theatre, the world-renowned community landmark, will celebrate its 100th anniversary on June 22. To mark the occasion, the Nasser Family, in partnership with Another Planet Entertainment, is scheduling 11 days of film screenings from June 3 to 22, featuring iconic movies from each decade of the Castro's history, including a "Happy Birthday" special event on June 22 with movies filmed in San Francisco.
For more info, visit apeconcerts.com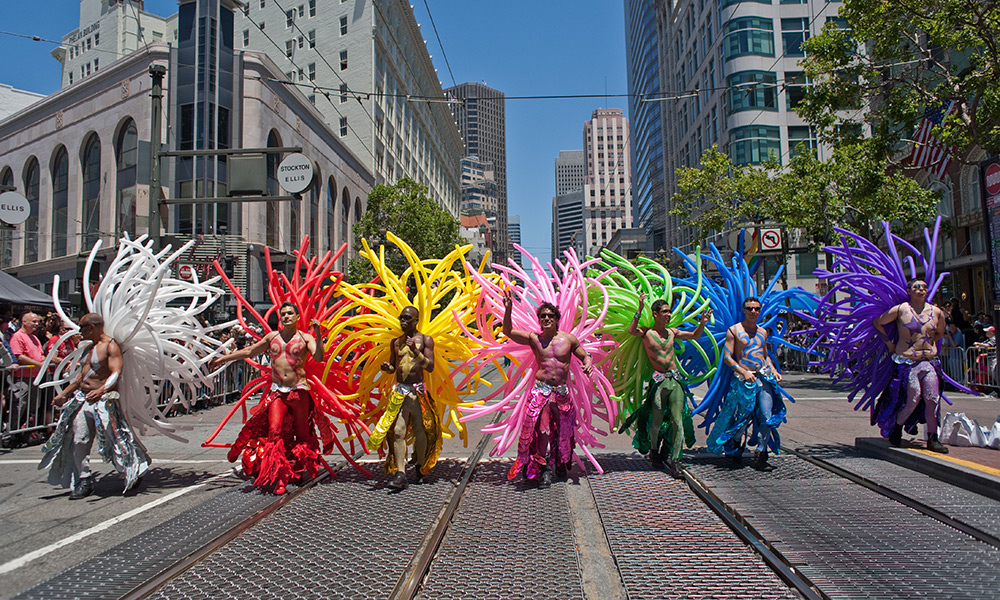 Queer Arts Featured (Queer A.F.) Popup – June 3 to October 31
This new pop-up arts gallery, boutique and gathering space is opening in Harvey Milk's historic former storefront, Castro Camera. Helmed by queer photographer Devlin Shand, his partner Fadi Salah and Erika Pappas, Queer A.F. aims to build on Milk's legacy by celebrating disenfranchised, underrepresented, and emerging local Queer artists across mediums and the 2SLGBTQIA+ spectrum. Located at 575 Castro St., the space will celebrate its grand opening on June 10.
For more info, visit queerartsfeatured.com
25th Anniversary National Queer Arts Festival (NQAF) – June 9 to 23
This annual multidisciplinary festival is the largest queer arts festival in North America and is held throughout the San Francisco Bay Area. The Queer Cultural Center commissions over twenty performances, visual arts exhibitions, and interdisciplinary showcases for the festival, supporting hundreds of artists and production crews. Many artists find their start at the festival. This year's NQAF will feature in-person and hybrid events.
For more info, visit queerculturalcenter.org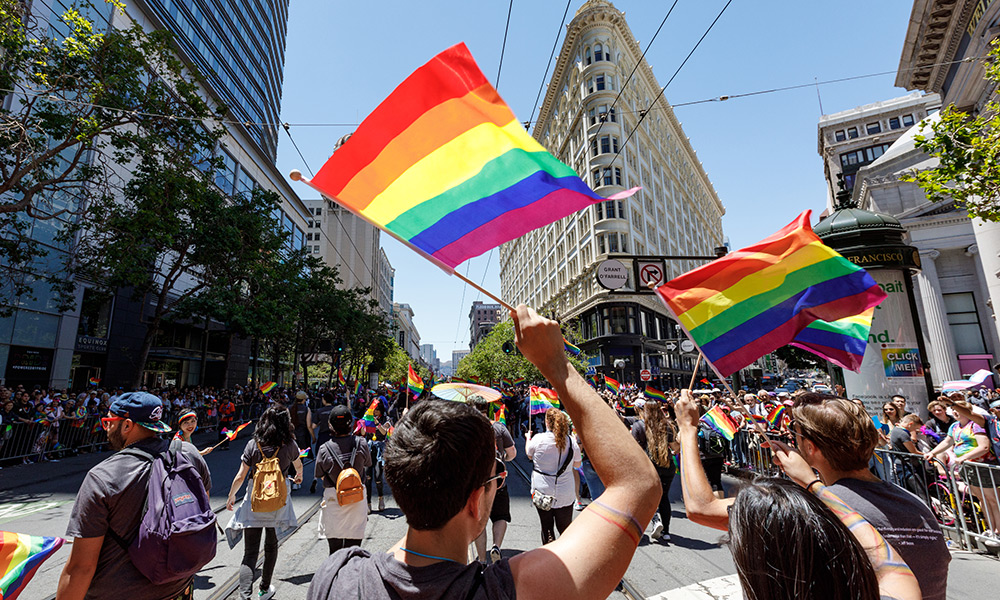 18th Annual Queer Women of Color Film Festival – June 10 to 12
Presented by Queer Women of Color Media Arts Project (QWOCMAP), this free annual film festival will take place at the Presidio Theatre. The festival showcases new films that reflect the lives of queer women of colour and address social justice issues that concern multiple communities. Screening at the festival will be films created through QWOCMAP's programs and those by independent filmmakers from around the world.
For more info, visit qwocmap.org/festival/
35th Anniversary National Aids Memorial Quilt Display – June 11 to 12
The 35th-anniversary display of the memorial quilt in Golden Gate Park will be the largest display of the quilt in over a decade and the largest-ever memorial quilt display in San Francisco history. The first panels in the AIDS Memorial Quilt were created in 1987 in San Francisco, at the height of the AIDS epidemic, to remember the names and lives of loved ones that friends and family feared history would forget. Today, the memorial quilt is a national treasure and the largest community arts project in the world.
For more info, visit aidsmemorial.org
And much more.