Growing up in Australia where the average Christmas temperature tends to float around 30 degrees, the idea of a white Christmas has always stirred my imagination. Cosying up by a fireplace with a glass of mulled wine, enjoying snowball fights and sledding while the snow gently falls around us… it's a cliched view of Christmas, but I'm not alone in this thought.
According to research by Booking.com, almost half of Aussies feel like they're missing out on the magical white Christmas by living down under. Daggy jumpers, snow angels, and the lack of the festive atmosphere our northern friends enjoy are just a few things we're missing.
To help cure our 'snow-mo', Booking.com has pulled together six of the frostiest, snow-blanketed destinations to enjoy a magical White Christmas.
Rovaniemi – Finland
If you are dreaming of a White Christmas, then Northern Finland is the place to be! Home of Santa Claus, this winter wonderland is a great destination for the whole family, thanks to its stunning scenery and variety of activities including reindeer rides through the magical forests. Snow in this region begins falling in November and lasts until at least May.
Have an enchanting stay amongst the trees at the Artic Treehouse Hotel in Rovaniemi. Boasting stunning views of the snow-capped landscape – and if lucky enough, the Northern Lights – this is the perfect place to cosy up to the fire and enjoy a snowy Christmas.
Moscow – Russia
Live in a real-life snow globe in Moscow during the cold Christmas season. The stunning Saint Basil's Cathedral on Red Square, as well as the UNESCO World Heritage Site of the Novodevichy Convent, are not to be missed! Just don't forget to pack your beanies and Christmas jumpers since the average temperature during winter is about -10°C.
After wandering the snow-laden streets, stay in the centrally located Brick Design Hotel. Minutes from the Chistye Prudny Metro Station and Sretinsky boulevard, this is the perfect spot to experience a sparkling Russian Christmas.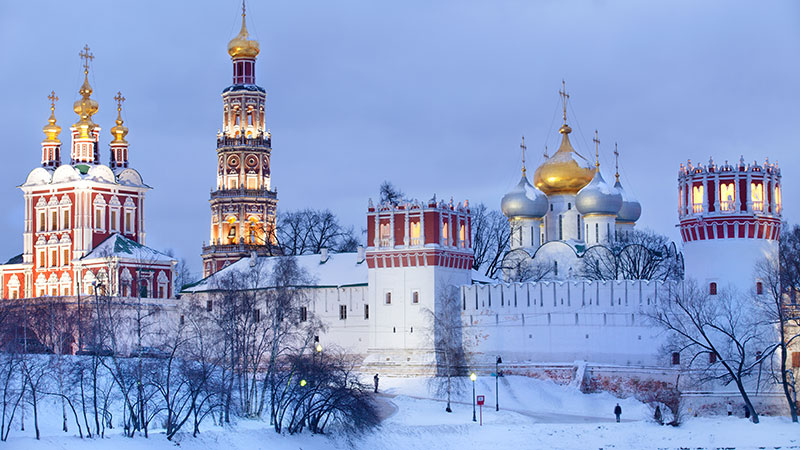 Alta – Norway
If a true White Christmas is what you are after, then look no further than Alta. Located in Northern Norway, underneath the spectacular Northern Lights, Alta is a frozen winter wonderland right in Santa Claus' backyard.
Made entirely out of the snow and ice every year, Sorrisniva Igloo Hotel offers guests a unique experience to stay in a real igloo mansion. Sleep on beds carved from ice in reindeer leather sleeping pads and ultra-warm sleeping bags. At a constant temperature of between -4 and -7 °C, guests can also enjoy slightly more modern amenities in the adjoining building next door, including showers, a sauna and two outdoor hot tubs.
Keldur – Iceland
Snow on the ground from November to April is pretty much guaranteed in Iceland. Ice caving, glacier hiking, guided driving tours and taking a dip in the geothermal waters at one of the many natural pools, are just some of the activities that travellers can enjoy during their winter time stay in Iceland. The unique landscapes and a chance at glimpsing the Northern Lights will make this a memorable, snow-filled Christmas!
Situated 10 km from Iceland's Ring Road, Hótel Selid is set in the heart of an amazing scenic landscape. Packed lunches are also available in case you would like to enjoy your own Christmas picnic complete with Christmas jumper (and a coat) while you explore the surrounding area or the Thórsmörk National Park, located 66 km away.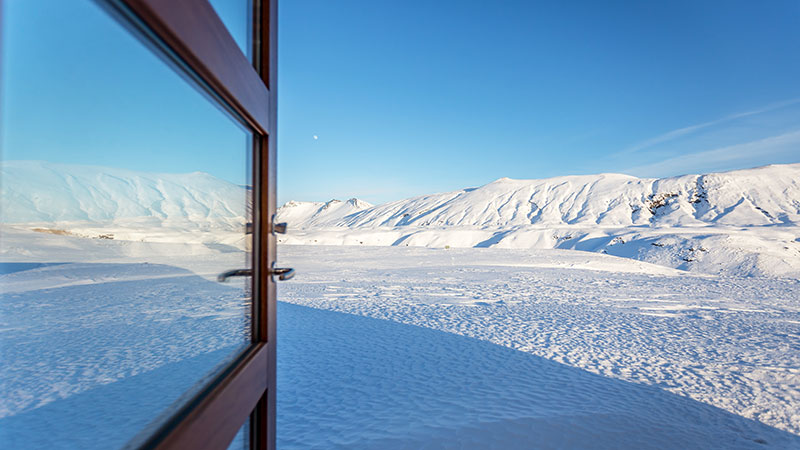 New York – USA
Nowhere does Christmas like New York City, so why not celebrate it there yourself? With the world's tallest Christmas tree at Rockefeller Centre, with an ice skating rink below, there may not be a more magical place to spend the holidays. While you're there, check out the festive window displays in New York's largest department stores, see a Broadway show and wander through a snow-filled Central Park.
One of the most iconic hotels in the world, The Plaza Hotel is situated on the edge of the Upper East Side and on the southern corner of Central Park. Just minutes away from the best New York has to offer, The Plaza is the perfect, picturesque accommodation for a Christmas stay in The Big Apple.
Sapporo – Japan
You don't always have to travel to the mountains to catch snowflakes. Admiring the stunning, Christmas-themed light displays at the annual Sapporo White Illumination, visiting the giant snow slides at the Tsudome or enjoying a drink at the ice bar, are just some of the snow-friendly activities available in the second snowiest place on earth.
The La'gent Stay Sapporo Odori Hokkaido is just a five-minute walk from Odori Subway Station and features a natural hot spring bath and a restaurant serving dishes prepared with fresh, local ingredients.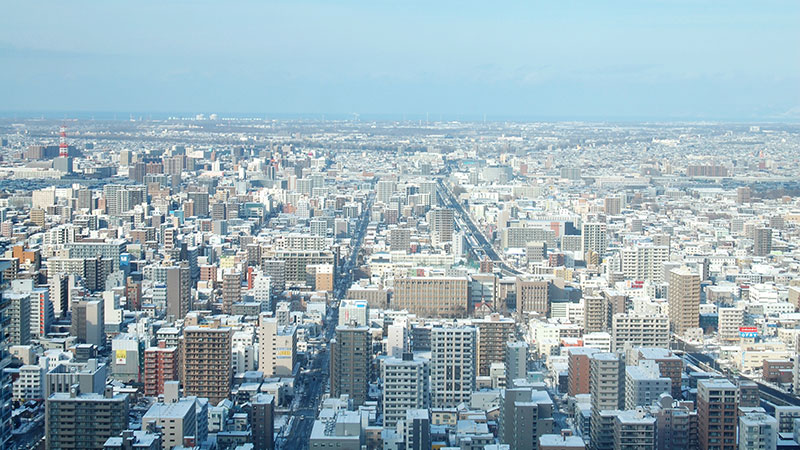 Have you experienced a white Christmas? Where's your favourite place?