The ambitious transformation of Melbourne's historic Pentridge Prison – once housing the infamous bushranger Ned Kelly – into a billion dollar dining and entertainment precinct is nearing completion, and yet, it seems there are still secrets hidden within its bluestone walls.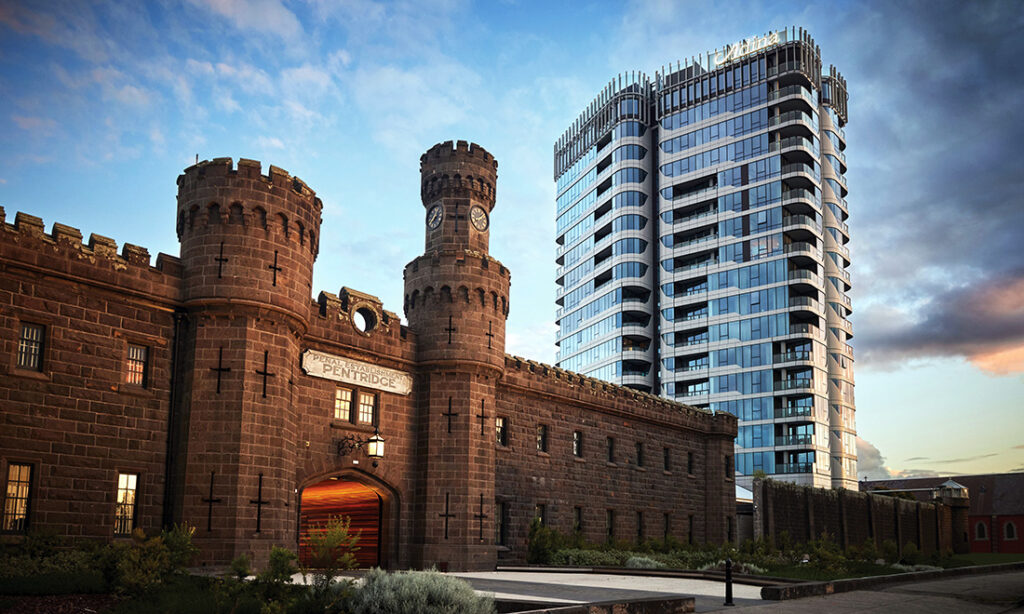 In addition to the already-announced Adina Apartment Hotel Pentridge Melbourne, a 106-room contemporary addition officially debuting in April, it's just been revealed the prison's original cells will also be converted into a 19-room sanctuary dubbed 'The Interlude'. It opens in May.
Swapping bare minimalism for opulence in spades, the retreat's atrium is bursting with colour: a deep mustard lounge and tropical armchairs; pastel carpets that are sure to keep Melbourne's winter chill at bay. And in the cells? They're even more impressive.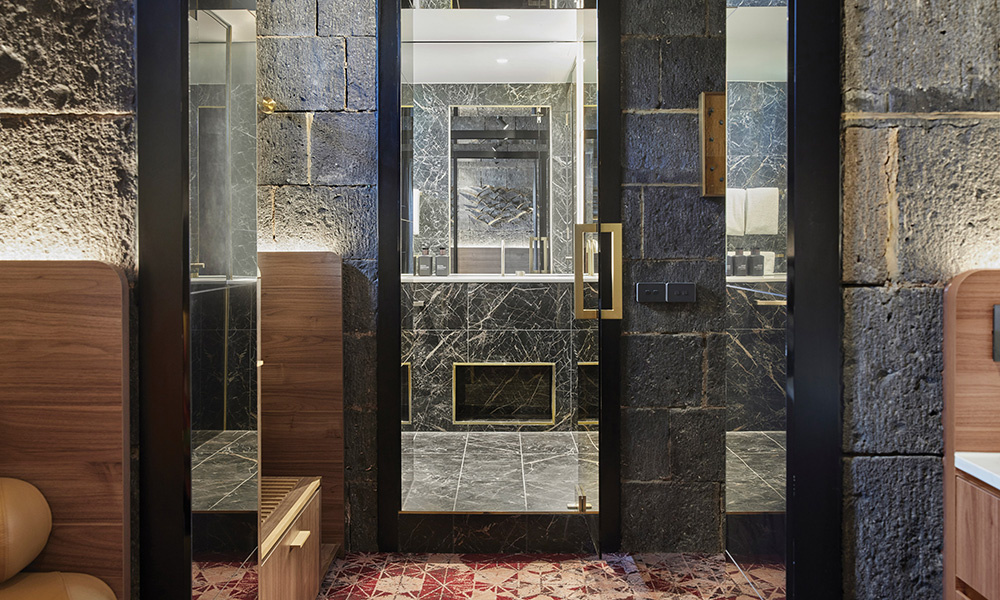 Chris Sedgwick, Group CEO of TFE Hotels, the parent company of Adina, describes The Interlude as an "urban retreat-style experience, the likes of which has never been seen in Australia, and one of only a handful of prison hotel conversions in the world."
"Guests will stay in converted-cell suites which have been transformed by modern design and architecture into calming spaces. And, when they're not in their room, they'll be able to immerse themselves in the flavours, colours, and stories of Coburg's creative arts community through curated programs, or self-guided visits to the precinct's onsite art gallery which displays resident and emerging local artists."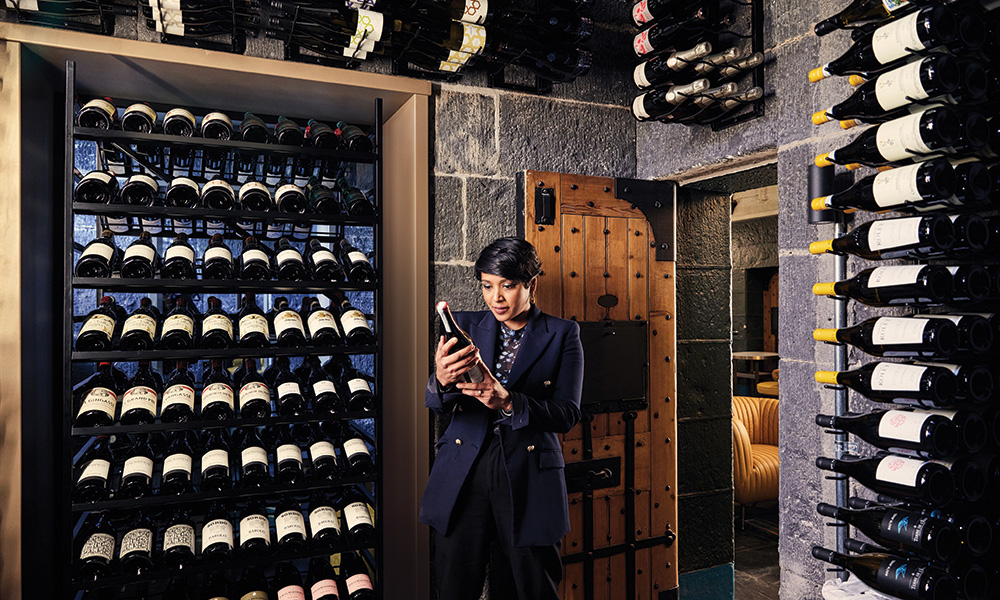 Experiences include 'Time Travel with Wine' led by sommelier Liinaa Berry, which explores the evolution of Victoria's wine regions over time, and truffle making with Coburg Chocolatier, Koko Black. Guests can also unwind in a candlelit underground relaxation pool.
"And drawing on the heritage of the site, guests will be invited to take a seat at the long table in the Reflection Garden, surrounded by bluestone walls, to hear the tales of the past and find out what makes the creative community so special today," Sedgwick says.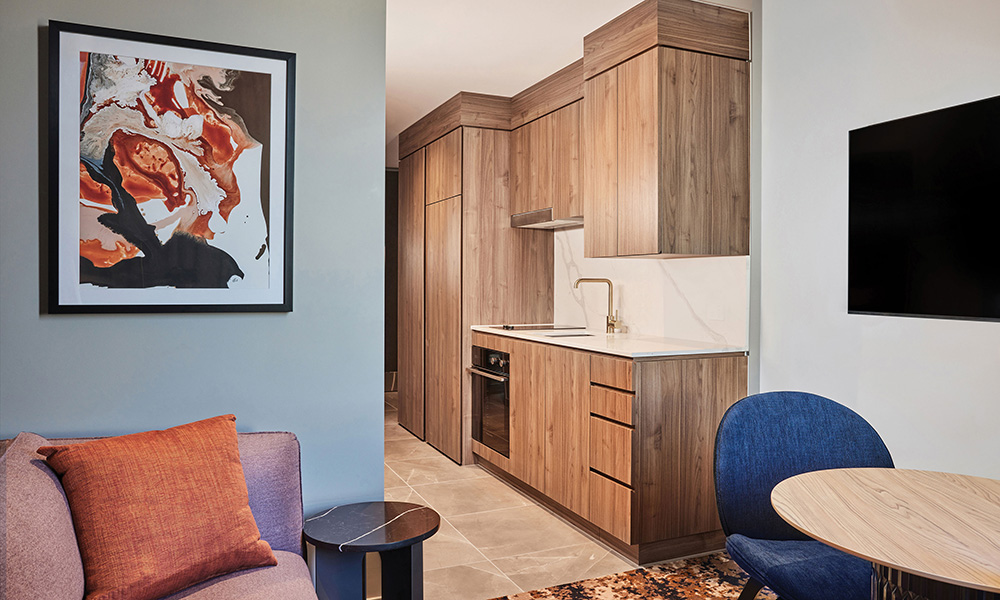 According to General Manager, Jesse Kornoff, building a contemporary hotel on an historic site (adjacent to the former B Division) presented a unique set of challenges. The contemporary Adina tower took almost two years to construct with builders carefully monitoring Pentridge's famous bluestone walls to ensure they didn't move an inch as the three-level basement was built.
Each of the Adina's 106 one and two-bedroom and studio apartments offer generous living spaces and kitchen amenities and boast individual climate control and balconies.
Complementing the hotel offering, the Pentridge development also includes the one-of-a-kind Chapter Place events and weddings venue, together with Olivine wine bar and North & Common bistro in B Division, a freshly imagined former wing of the historic prison.