The Gold Coast has always been a little kitsch. While quirky fixtures like the gold-clad Meter Maids are no longer around, there is still an element of playfulness that fills its busy streets. Although most recent developments have gone for a more generic vibe, the new Mysa Motel (pronounced Mee-sa) is taking the city back to its retro-glam roots.
Located in trendy Palm Beach, the old Palm Trees Motel has been lovingly and artfully refurbished by Eliza and Jason Raine into a sustainable, seven-room oasis with serious aesthetic appeal. It's also described as the Coast's first sustainable boutique motel.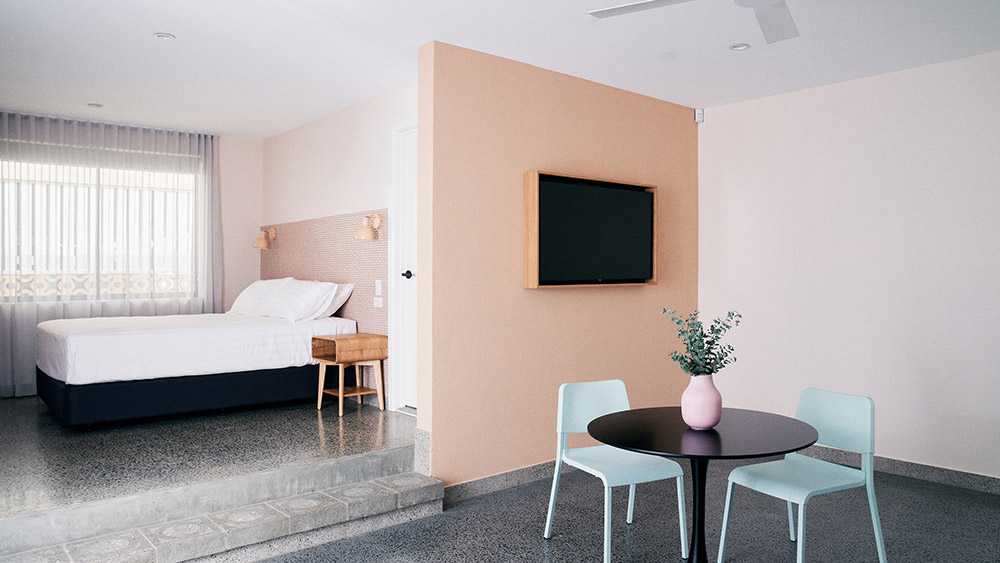 "It's been two years since we bought the old Palm Trees Motel and we've worked tirelessly to create a space that not only encapsulates a modern twist on retro Gold Coast; but one that incorporates a local flavour and supports local businesses," Jason Raine said.
Eschewing some of the more passe elements of the original building while still keeping that classic motel vibe, the renovation features retro design cues such as breeze blocks, neon, and fibreglass sun-lounger chairs, together with upcycled furniture and fittings.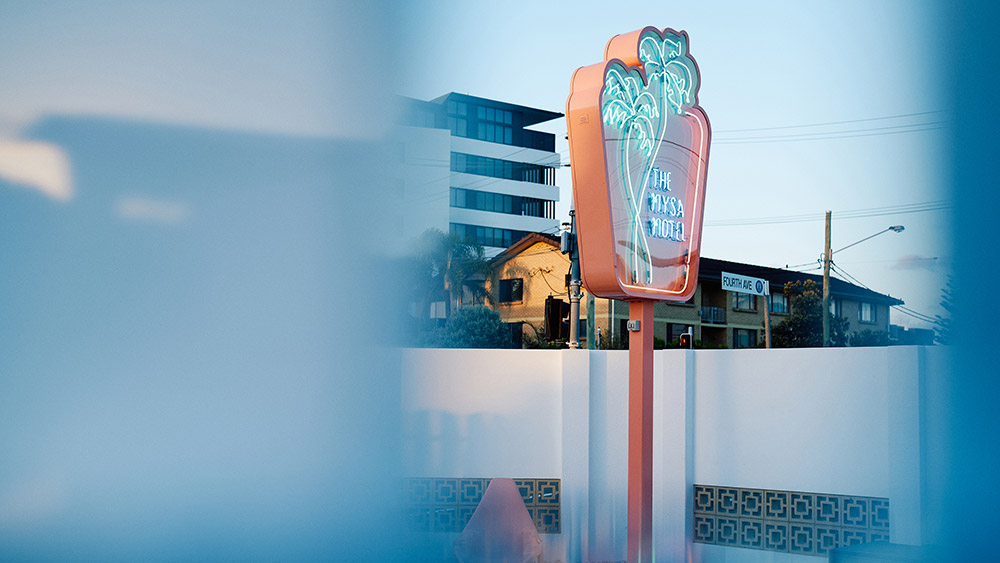 "Upcycling really was at the fore of what we wanted to do here at Mysa, and how we wanted to reinvent an icon with as minimal impact as possible," Jason explained. "Where possible, we found vintage design pieces like the breeze blocks, glass mosaic for the bathrooms, and pool lounge recliners from local building sites and had them restored."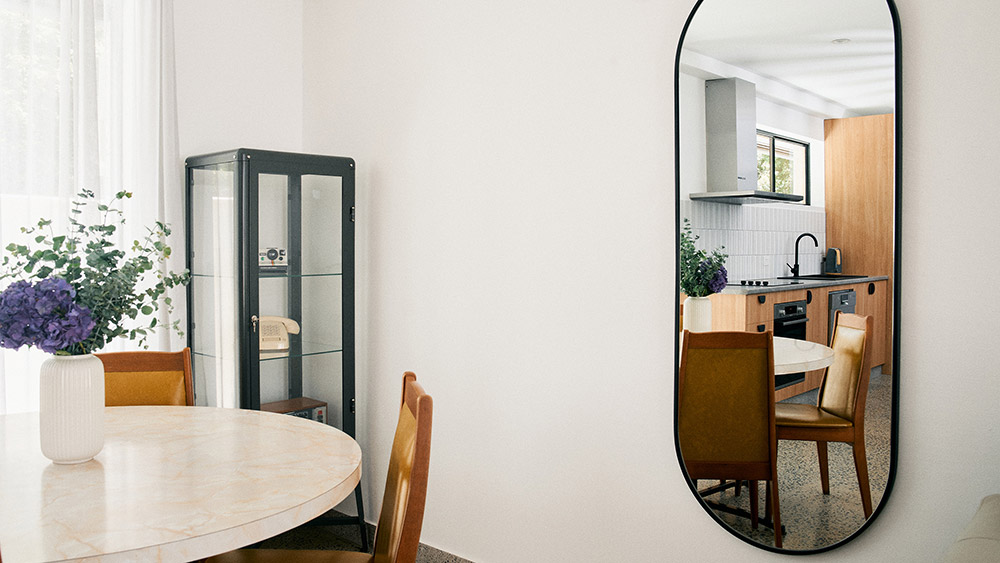 "We also worked with local tradespeople and designers, including the family who created original motel signs in the sixties and collaborated with us to produce our new neon model."
One of the motel's most exceptional features is its kidney-shaped magnesium mineral pool which is a nod to blending vintage design with modern wellbeing.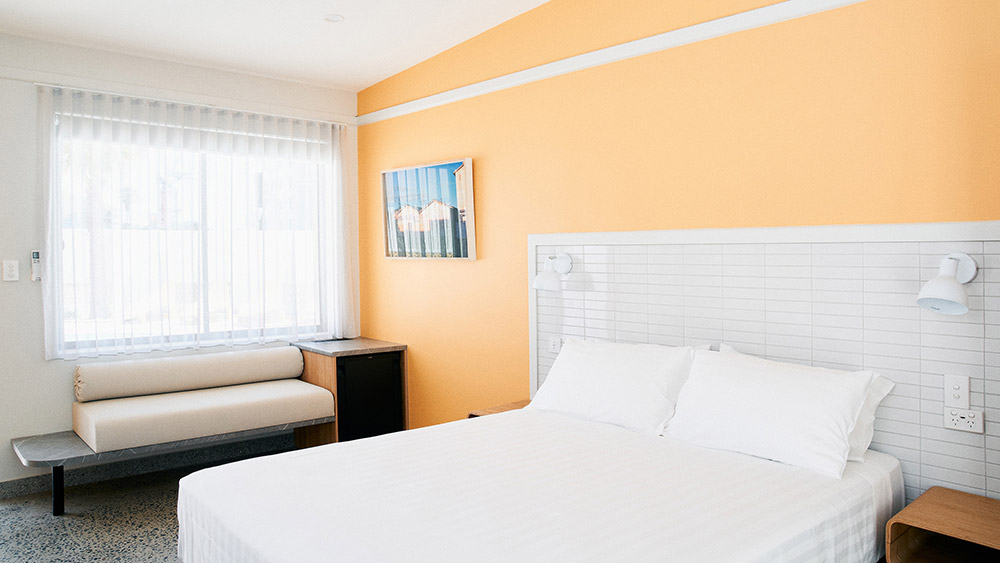 "We kept the unique original shape of the pool and upgraded it to a mineral version, which feels amazing to swim in, and has countless benefits for your skin, hair and sleep. Wellbeing and regeneration in all elements of the revamp, have been really important to us from the start," Eliza added.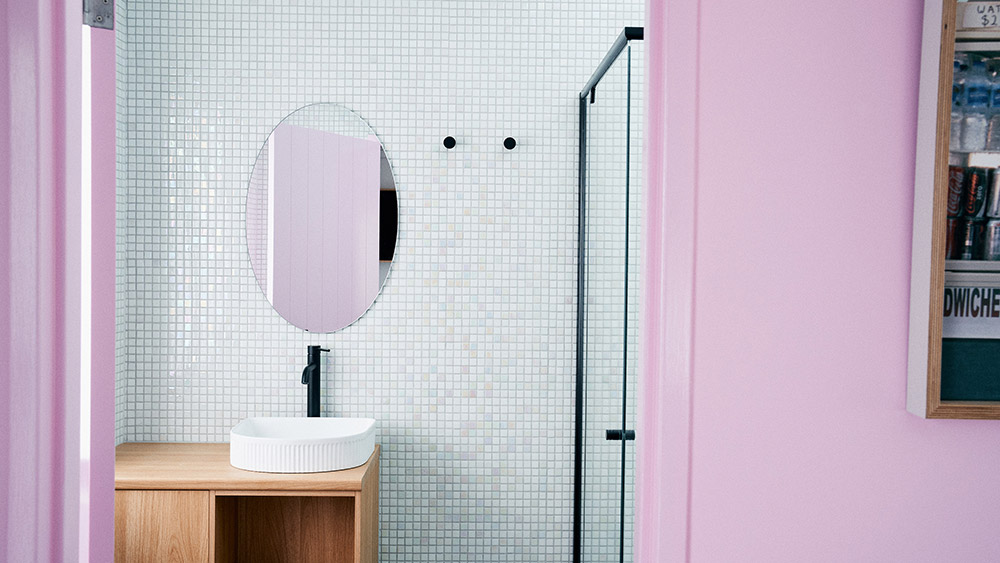 Complementing its recycled materials, Mysa Motel relies on rainwater tanks for toilets and gardens and solar panels for energy, and all rooms offer filtered water so guests can fill reusable water bottles. This is all in accordance with Eliza and Jason's goal to keep the property as environmentally impact-free where possible.
A short stroll from the world-famous Gold Coast beaches, plus popular dining offerings like The Collective Palm Beach, Mysa Motel is a perfect jump-off to experience all that glitters on the Gold Coast. Or just kick back, relax and enjoy drinks by the pool.
For more info visit themysamotel.com