Already the world's most trusted reviews site, TripAdvisor has unveiled grand plans of becoming your new go-to destination for all aspects of travel – not just reviews.
Due to be released later this year, the new and improved TripAdvisor will soon allow members to create and share new forms of content including photos, videos and articles.
It's essentially going to be like Facebook, but with a much stronger focus on travel.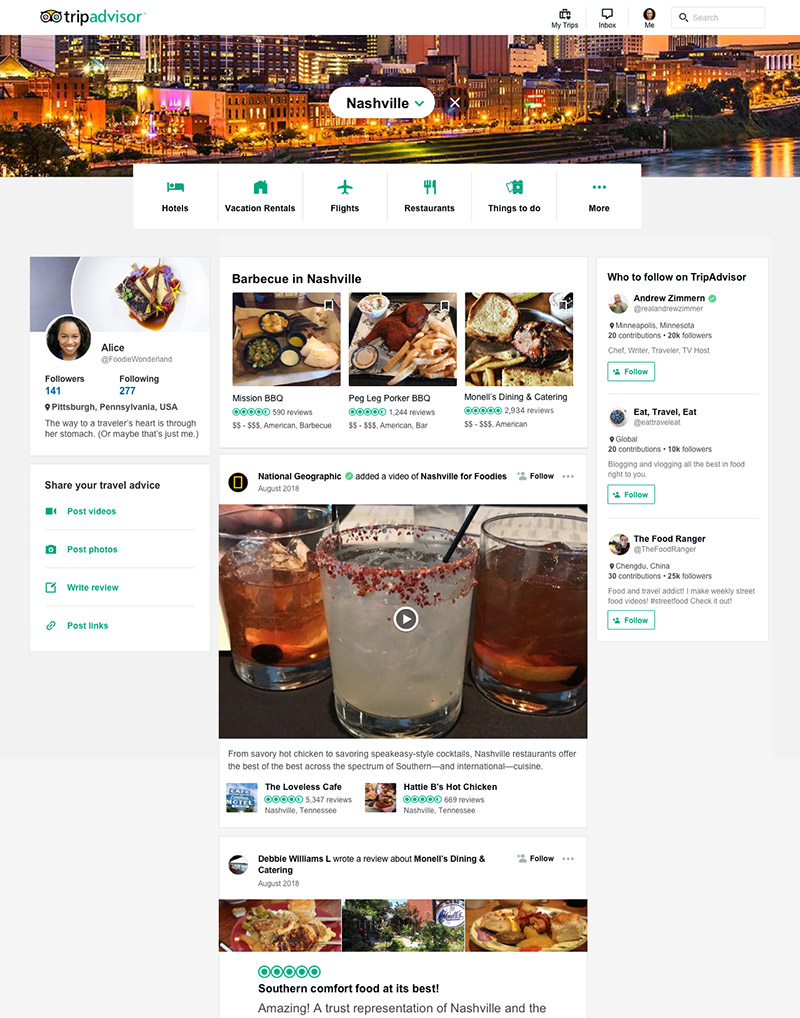 The team behind the revamp say it's about inspiring and helping travellers find relevant info through the whole planning process. When searching a destination, the feed automatically narrows the scope of the information displayed to that particular geographic location.
For example, if you're feeling like spending a little time in the city of love, you may see a food critic's article on the best restaurant in Paris, an influencer's travel guide of "must-do's in the city, and a friend's review of that cute little hotel they found near the Eiffel Tower.
Members will also have the ability to create "Trips," which can be in-depth travel guides, itineraries or simple wish lists of things to do while travelling. Trips can be made private and saved for personal use or shared with the community to inspire and help others.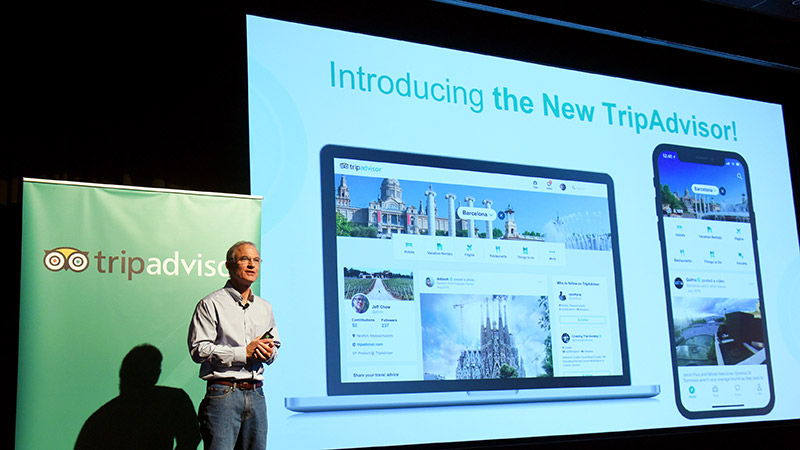 More than 500 social media influencers, well-known brands, publishers and travel partners have joined the new TripAdvisor — with more being added every day. National Geographic, Condé Nast Traveler, Travel Channel, and Business Insider are just a few early adopters.
The new TripAdvisor site and mobile experience is currently in beta, with the global public launch across all markets and languages scheduled for later this year.
Are you excited for the new TripAdvisor?